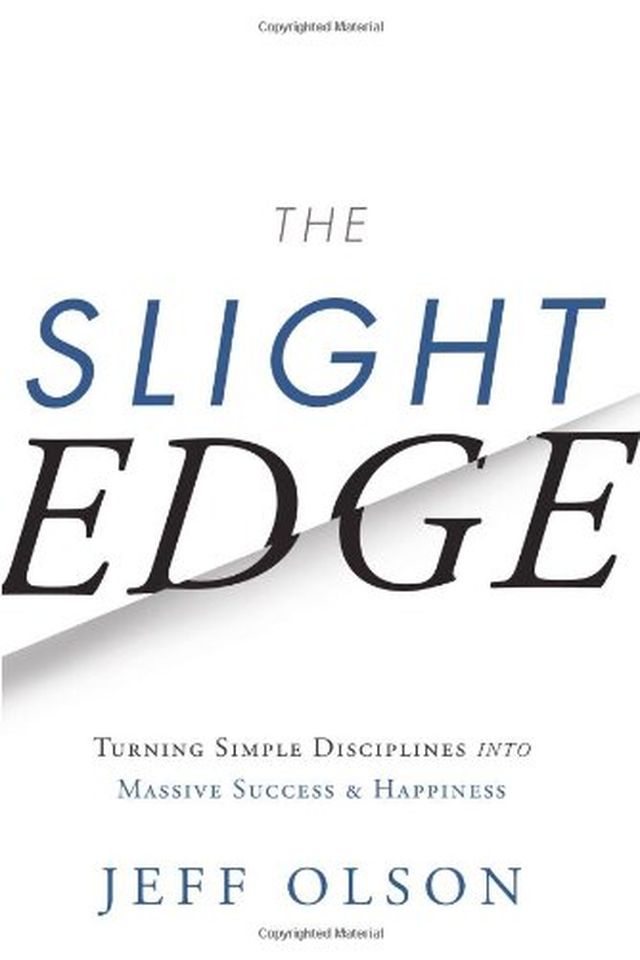 The Slight Edge
Turning Simple Disciplines into Massive Success and Happiness
Jeff Olson
Discover the key to success and happiness in life with The Slight Edge. This book is not just another motivational tool, but a way of thinking that will help you make daily choices that lead to your desired outcomes. Find out why some people achieve their dreams while others simply continue to dream. Learn how to create powerful results from simple daily activities using the tools that are already within you. In this 8th anniversary edition, author Jeff Olson shares the secret to happiness and the ripple effect of the slight edge path. Don't just read self-help books - make them work for you with The Slight Edge.
Publish Date
2005-02-04T00:00:00.000Z
2005-02-04T00:00:00.000Z
Recommendations
Five books that have the potential to change your life: 1. The Compound Effect by Darren Hardy 2. The Slight Edge by Jeff Olsen 3. Atomic Habits by James Clear 4. Influence by Robert Cialdini 5. The Subtle Art of not Giving a F*ck by Mark Manson What else?     
–
source
Talks about forming habits before they form you, and what types of habits you want to form.     
–
source