Abby Brooks Books
Abby Brooks is a romance author who lives with the love her life and their three kids in a small town in Ohio. She loves dancing in the kitchen, laughing with people she loves, and reading way too late into the night. She also loves hearing from her readers!Visit www.abbybrooksfiction.com to learn more.Facebook: facebook.com/abbybrooksauthorInstagram: intsagram.com/xo_abbybrooksStay up to date with all things Abby Brooks by subscribing to her newsletter:https://smarturl.it/AbbyBrooksNL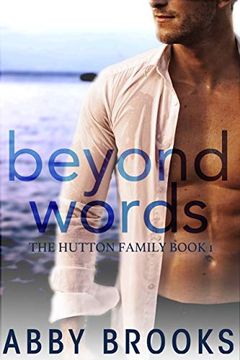 A woman loses everything and discovers a mysterious email from a stranger who found her journal. As she navigates a love triangle with the stranger and a scarred Marine, she must choose before it's too late. This unconventional romance promises no cheating and a guaranteed happily ever after. Get ready for a heart-wrenching journey in Beyond Words.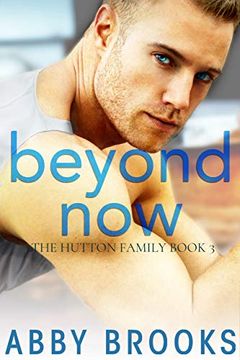 Childhood friends reunite after twenty years and sparks fly in this steamy romantic novel. Maisie Brown, now a confident and successful woman, returns to her hometown for a week and catches up with an old flame. But as they navigate their different lifestyles and priorities, they wonder if they truly can be together forever. Will their explosive chemistry fizzle out, or will they finally say "I do"?
Two roommates make a pact with each other to avoid love, but when one falls for the other, their pact is put to the test. This standalone romance is full of humorous mishaps, steamy chemistry, and unexpected surprises. Get ready for a wild ride with this friends-to-lovers tale that includes an accidental nudity clause, a Pinky Finger, and a strip club named Eggplant.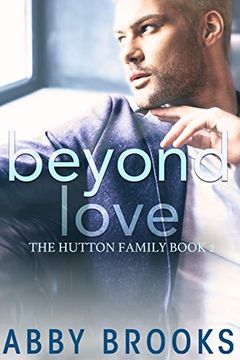 This emotional age-gap/forbidden contemporary romance explores the slow burn seduction of two people from feuding families. Wyatt and the protagonist resist their attraction to each other due to age and family conflicts, but fate keeps bringing them together. Can they overcome the odds and fight for each other? This standalone novel by Abby Brooks contains all the joy and angst you can expect from her, but for the best experience, read the Hutton Family series in order.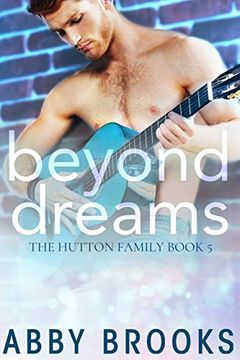 "Beyond Dreams" is a contemporary standalone romance novel that follows the story of Harlow Hutton, a dreamer and lover of all things Collin West, the hottest and most famous musician in the world. Their fairy-tale adventure takes them on a champagne and glitter journey across the globe, but when a villain from their past emerges, will their dream become a nightmare? With heart, soul, and all the feels you're looking for, this book features strong characters fighting for what they believe in, hot musicians in cheap disguises, and four protective older brothers in tuxedos. Don't miss out on this glimmering happily-ever-after!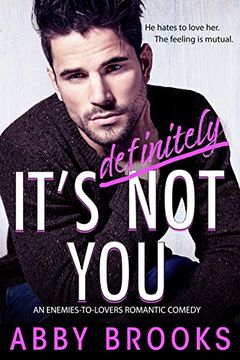 A doctor and a mysterious stranger collide in a romantic comedy filled with sizzling chemistry and hilarious characters. With thoughts of danger and suspicion, the unlikely duo navigate their way towards a happily ever after. Laugh, swoon, and fall in love with this grumpy hero and sassy heroine.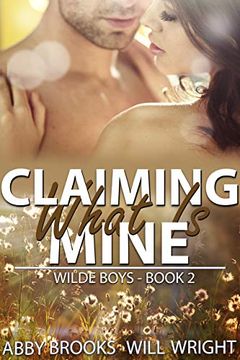 A tale of love and loss, Claiming What Is Mine follows the story of two childhood sweethearts who are separated by unforeseen circumstances. But when they reunite years later, will they still have the same spark? Can true love survive almost two decades apart? Find out in this heartwarming novel.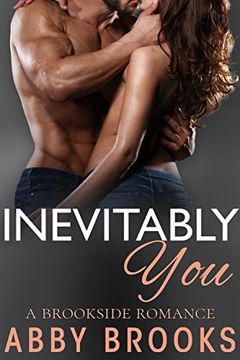 Discover a story about love, destiny, and redemption in a world where everyone is hiding something. When our protagonist meets a man who promises safety from her past, fate takes over. But with both of them carrying their own demons, will their relationship survive the inevitable? Find out in this captivating tale about the power of connection and the fragility of trust.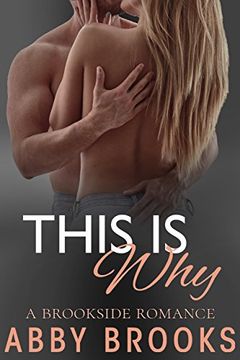 "Second chance romance takes center stage in this captivating tale set in the small town of Brookside, Ohio. When Brooke catches a glimpse of her past lover at a wedding, she's forced to confront her feelings for Tyler, the Marine who once stole her heart. But as she navigates the complexities of their past, her biggest challenge lies in revealing her secret - she's a mother to their six-year-old son. Emotionally charged and unpredictable, This is Why promises to tug at your heartstrings."
Single dad Jack Cooper is focused on raising his three young children, living a life of rules and boundaries. Enter a free-spirited woman who sees Jack as a sign from the universe. Though Jack is wary of dating, he can't resist the way she looks at him. As their connection grows, she must navigate how to engage with Jack and his children without complicating their lives. Will they take the risk and pursue something life-altering?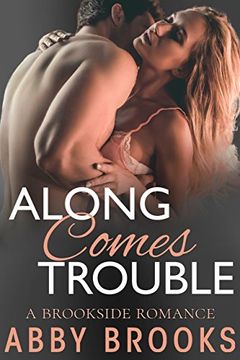 Protecting What Is Mine by Abby Brooks, Will Wright
Faking Bliss by Abby Brooks
Enemies-to-Bliss by Abby Brooks
Instant Bliss by Abby Brooks
Defending What Is Mine by Abby Brooks, Will Wright
Come Home To Me by Abby Brooks
A Brookside Romance by Abby Brooks
Taking What is Mine by Abby Brooks, Will Wright
Wilde (Wilde Boys Book 5) by Abby Brooks, Will Wright
Finding Bliss by Abby Brooks
The Hutton Family Series Part 2 by Abby Brooks
The Hutton Family Series Part 1 by Abby Brooks
Love Is Beautiful by Abby Brooks
Love Is Everything by Abby Brooks
615 Forever Way by Abby Brooks
The London Sisters by Abby Brooks
1130 Free Spirit Ln by Abby Brooks
Immortal Memories by Abby Brooks
Immortal Memories by Abby Brooks
Love Is Crazy by Abby Brooks
Woodsman by Abby Brooks, Wren Williams