Adrian Alphona Books
Adrian Alphona is a Canadian comic book artist best known for his work on Marvel Comics' Runaways, which he co-created with writer Brian K. Vaughan.Slated to be pencilling the second volume of Spider-Man Loves Mary Jane when writer Terry Moore took over writing duties from Sean McKeever, Alphona instead chose to leave comics entirely, only supplying the covers for the new series, whilst art duties were handed over to Craig Rousseau. However, Alphona made a return to comics in June 2009, doing art for the Captain Britain and MI: 13 annual.[1] He later drew Uncanny X-Force alongside Ron Garney.In August 2013, Marvel Comics premiered the monthly series Ms. Marvel, with Alphona as artist and G. Willow Wilson as writer.Bio taken from Wikipedia in accordance with license CC BY-SA 2.0.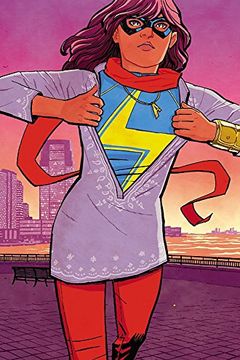 Look out world, Kamala Khan is officially an Avenger! She's your new favorite. She's everyone's new favorite. And now she's joining the big leagues. But is she really cut out to be one of Earth's Mightiest Heroes? Saving the world is important, but Jersey City still needs its protector--especially now that a development company has picked it for a ...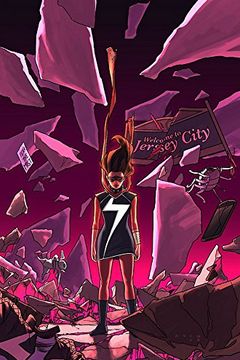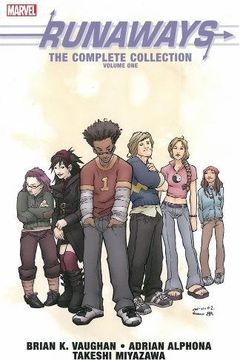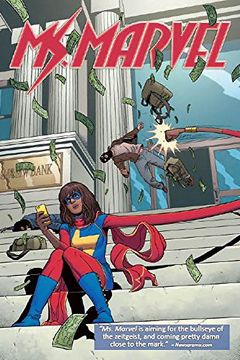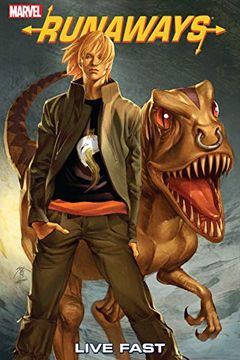 The Runaways say good-bye to the past, and make hard decisions about their future. Plus: Still reeling from the events of Civil War: Young Avengers/Runaways, the teenage heroes must now confront a horrific enemy who threatens to tear the team apart!Collects Runaways #19-24....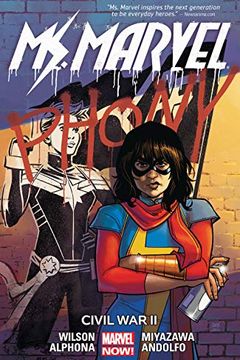 While CIVIL WAR II brews, the next generation of Avengers has bigger things to worry about--like a tri-state academic competition! As rival schools clash, Ms. Marvel's teammates Spider-Man and Nova are now her enemies! But when Kamala gets called to the real battle's front line, she faces a fight she can't embiggen her way out of. She's about to le...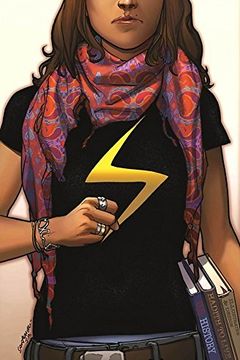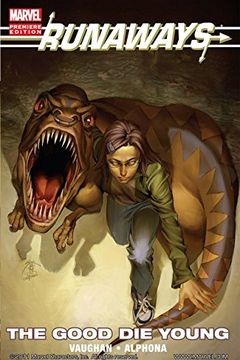 The world as we know it is about to end and the Runaways are the only hope to prevent it! But if our fledgling teenage heroes are going to succeed, they may have to become just as evil as their villainous parents. The Runaways have learned how their parents' criminal organization began, and now they must decide how it should end. As the Runaways' e...
This deluxe hardcover collects Runaways Volume 4: True Believers and Runaways Volume 5: Escape to New York, plus extras. In True Believers, it's an all-new beginning for the book that Wizard calls "the best original concept from Marvel in thirty years " When a group of teenagers discovers that their parents are actually super-villains, they run awa...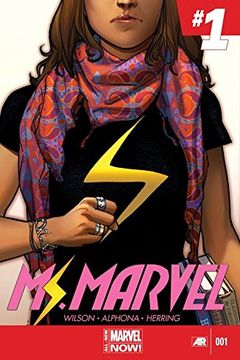 Marvel Comics presents the all-new MS. MARVEL, the ground breaking heroine that has become an international sensation! Kamala Khan is just an ordinary girl from Jersey City--until she is suddenly empowered with extraordinary gifts. But who truly is the all-new Ms. Marvel?...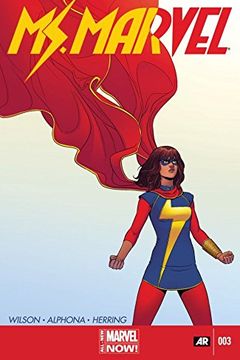 Ms. Marvel (2014-2015) #2 by G. Willow Wilson
Runaways, Vol. 5 by Brian K. Vaughan
Runaways Deluxe, Vol. 3 by Brian K. Vaughan, Adrian Alphona, Mike Norton
Runaways, Vol. 6 by Brian K. Vaughan
Ms. Marvel (2014-2015) #4 by G. Willow Wilson
Ms. Marvel (2014-2015) #8 by G. Willow Wilson
Ms. Marvel (2014-2015) #10 by G. Willow Wilson
Ms. Marvel (2014-2015) #5 by G. Willow Wilson
Runaways, Vol. 4 by Brian K. Vaughan
Ms. Marvel (2014-2015) #9 by G. Willow Wilson
Ms. Marvel by G. Willow Wilson Vol. 2 by
Ms. Marvel (2015-2019) #1 by G. Willow Wilson
Ms. Marvel (2014-2015) #17 by G. Willow Wilson
Ms. Marvel (2014-2015) #18 by G. Willow Wilson
Ms. Marvel (2014-2015) #19 by G. Willow Wilson
Ms. Marvel Omnibus, Vol. 1 by
Ms. Marvel (2014-2015) #16 by G. Willow Wilson
Ms. Marvel (2014-2015) #11 by G. Willow Wilson
Runaways, Vol. 2 by Brian K. Vaughan
Ms. Marvel by G. Willow Wilson Vol. 3 by
Ms. Marvel (2015-2019) #11 by G. Willow Wilson
Ms. Marvel (2015-2019) #10 by G. Willow Wilson
Ms. Marvel (2015-2019) #7 by G. Willow Wilson
Runaways (2003-2004) #1 by Brian K. Vaughan
Ms. Marvel (2015-2019) #9 by G. Willow Wilson
Ms. Marvel (2015-2019) #8 by G. Willow Wilson
Runaways (2003-2004) #16 by Brian K. Vaughan
Runaways (2003-2004) #17 by Brian K. Vaughan
Runaways (2003-2004) #18 by Brian K. Vaughan
Runaways (2003-2004) #6 by Brian K. Vaughan
Runaways (2003-2004) #15 by Brian K. Vaughan
Runaways (2003-2004) #7 by Brian K. Vaughan
Runaways (2003-2004) #3 by Brian K. Vaughan
Runaways (2005-2008) #9 by Brian K. Vaughan
Runaways (2005-2008) #11 by Brian K. Vaughan
Runaways (2003-2004) #2 by Brian K. Vaughan
Runaways (2003-2004) #4 by Brian K. Vaughan
Runaways (2003-2004) #8 by Brian K. Vaughan
Runaways (2003-2004) #5 by Brian K. Vaughan
Runaways (2003-2004) #14 by Brian K. Vaughan
Runaways (2003-2004) #10 by Brian K. Vaughan
Runaways (2005-2008) #2 by Brian K. Vaughan
Runaways (2005-2008) #10 by Brian K. Vaughan
Runaways (2005-2008) #3 by Brian K. Vaughan
Runaways (2005-2008) #4 by Brian K. Vaughan
Runaways (2005-2008) #1 by Brian K. Vaughan
Runaways (2005-2008) #6 by Brian K. Vaughan
Runaways (2003-2004) #9 by Brian K. Vaughan
Runaways (2005-2008) #5 by Brian K. Vaughan
Runaways (2005-2008) #12 by Brian K. Vaughan
Runaways (2005-2008) #14 by Brian K. Vaughan
Runaways (2003-2004) #13 by Brian K. Vaughan
Runaways (2005-2008) #17 by Adrian Alphona
True Patriot by Jack Briglio, Faith Erin Hicks, Andy Belanger, Howard Wong, Ramon Perez, J. Torres, Scott Chantler, J. Bone, Fred Kennedy, Agnes Garbowska
Ms. Marvel (2016) 1 by G. Willow Wilson
Runaways Volume 1 by Brian K. Vaughan
A-Force Presents Vol. 5 by
A-Force Presents Vol. 1 by
A-Force Presents Vol. 4 by
A-Force Presents Vol. 3 by
Ms. Marvel Meets the Marvel Universe by G. Willow Wilson, Mark Waid, Amy Reeder, Brandon Montclare, Dan Slott, Christos N. Gage
A-Force Presents Vol. 2 by
Cloak and Dagger by Brian K. Vaughan, Stuart Moore, Nick Spencer, Dan Slott
All-New Marvel Now! Point One #1 by Various
Uncanny X-Force, Volume 1 by Sam Humphries
Uncanny X-Force, Volume 2 by Sam Humphries