Alda Merini Books
Alda Merini was a renowned Italian writer and poetess. The President of the Italian Republic, Giorgio Napolitano, called her an "inspired and limpid poetic voice".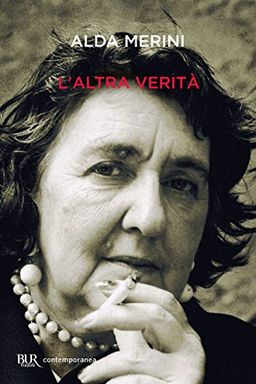 This book is a raw and powerful account of a poet's decade-long stay in a psychiatric hospital. The author chronicles her experiences with horror, loneliness, and torture, but ultimately delivers a poignant reflection on the beauty of life and emotions. The book is a diary that doesn't shy away from the realities of mental illness, yet manages to find hope and innocence in the midst of despair. This is a moving and reflective work of poetry that cuts through numbness and fear.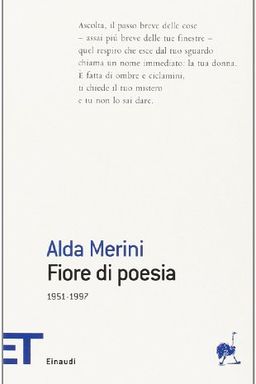 This anthology is a powerful and personal collection of poetry and aphorisms from one of the most prominent voices of our century. The book includes a wide range of verses from the author's early works to present day.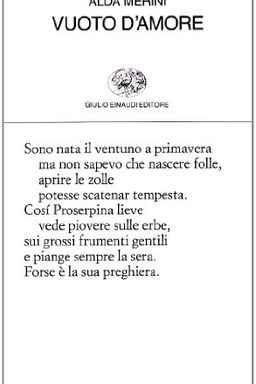 A powerful anthology of Italian poetry featuring previously unpublished works and plaquettes. Divided into several sections, the collection includes poems dedicated to famous poets such as Turoldo and Manganelli, as well as elegies and stark depictions of the author's time spent in a mental institution. Touching and thought-provoking.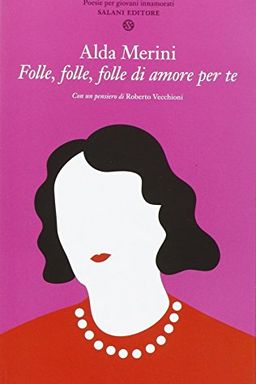 Fall madly in love with the poetry of Alda Merini's collection. With 40 poems, including some unpublished works, this book follows in the footsteps of "Questo amore" by Prévert. Perfect for young lovers, these poems are for reading, reciting, copying, using, and giving away as gifts to those who seek to express their deepest and most complex emotions through the power of a book. With a thoughtful message from Roberto Vecchioni, this collection will capture your heart and soul.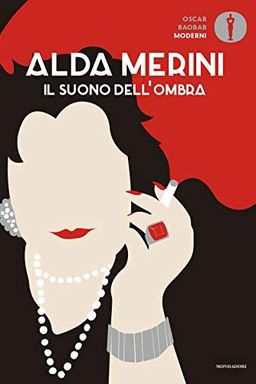 A comprehensive anthology of poetry and prose from the acclaimed poet, featuring both well-known classics and forgotten pages. The collection includes a critical and biographical essay from an expert on the poet, correcting many widespread inaccuracies about her life. For the first time, her early poetic collections are presented in full, alongside her bestselling and most recent titles. Autobiographical prose pieces and short stories are also included, along with a section of witty and poignant aphorisms. The volume even features a selection of previously unpublished works, making it a must-read for fans and newcomers alike.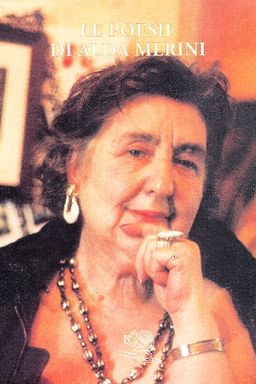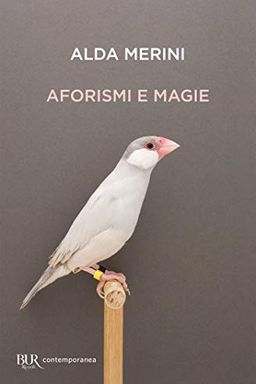 This book is a powerful collection of aphorisms and magic, written by Alda Merini, a master of the genre. Through her words, Merini explores the subtle vengeance of the aphorism and its connection to biblical reality. The book is complemented by stunning illustrations from Alberto Casiraghi, elevating the collection to a truly inspired work of art. With both magic and cruelty, passion and sharpness, this collection of micro-texts and verses is sure to captivate readers and keep them company over time.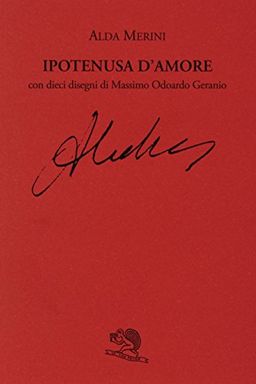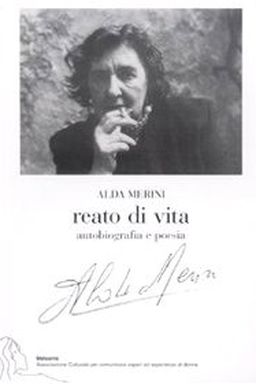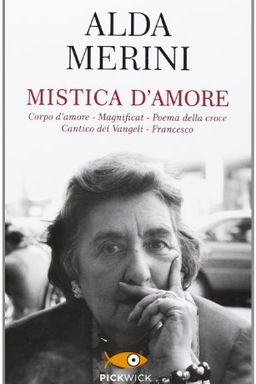 This collection of poetic works by Alda Merini explores the themes of love and religion through the figures of Christianity. With a focus on Jesus, Mary, and the saints, these five pieces delve into the mystery of faith and the power of divine love. Through intense and intimate dialogue, this book weaves together poetry and religious devotion in a compelling and moving way.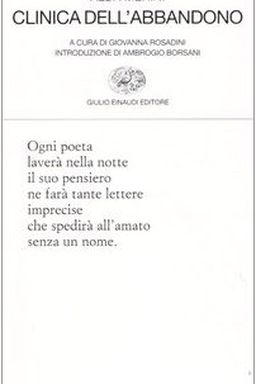 A Rage of Love by Alda Merini
Un'anima indocile by Alda Merini
Love Lessons by Alda Merini
Magnificat by Alda Merini, Silvio Ceccato
La presenza di Orfeo, paura di Dio, nozze romane, tu sei Pietro (1953-1962) by 2009) 1931 - Milano Alda (Milano MERINI
Delirio Amoroso by Alda Merini
Deliri d'amor (Pandora) (Catalan and Italian Edition) by Alda Merini
Delirio amoroso by Alda Merini
Il sigillo della poesia. La vita e la scrittura by Alda Merini
Più bella della poesia è stata la mia vita by
Antenate bestie da manicomio by Alda Merini
Come polvere o vento by Alda Merini
Ballate non pagate by Alda Merini
Furibonda cresce la notte by Alda Merini
Eroticamore. Passioni e riflessioni by Alda Merini
Canto Milano by Alda Merini
Alla tua salute, amore mio by Alda Merini
Le madri non cercano il paradiso by
Nel cerchio di un pensiero by
Lettere di Pasolini. Racconto by
Alda Merini colpe di immagini by
Superba è la notte by Alda Merini
Sono nata il ventuno a primavera. Diario e nuove poesie by Merini Alda
Poesie e Satire by Alda. Merini
La tierra santa by Alda Merini
Testamento by Alda Merini
La pazza della porta accanto by Alda Merini
Tu sola nel mio deserto by Alda Merini
Lettere a un racconto. Prose lunghe e brevi by Alda Merini
Il carnevale della croce by
La volpe e il sipario by Alda Merini
La vita facile by Alda Merini
La poesia luogo del nulla by Alda Merini
La vida fácil by Alda Merini
Il tormento delle figure by Alda Merini
Corpo d'amore by Alda Merini
Poema della croce by Alda. Merini
Lettera ai figli by Alda Merini
Eternamente vivo by Alda. Merini
Voce di carne e di anima by
Sei fuoco e amore. Poesie in carne e spirito by Alda Merini
Nuove magie (Aforismi inediti 2007-2009) by Alda Merini
La scopata di Manganelli by Alda. Merini