Amanda Scott Books
Amanda Scott, USA Today Bestselling Author and winner of Romance Writers of America's RITA/Golden Medallion (LORD ABBERLEY'S NEMESIS) and Romantic Times' Awards for Best Regency Author and Best Sensual Regency (RAVENWOOD'S LADY), Lifetime Achievement (2007) and Best Scottish Historical (BORDER MOONLIGHT, 2008), began writing on a dare from her husband. She has sold every manuscript she has written.Amanda is a fourth-generation Californian, who was born and raised in Salinas and graduated with a Bachelor's Degree in history from Mills College in Oakland. She did graduate work at the University of North Carolina at Chapel Hill, specializing in British History, before obtaining her Master's in History from California State University at San Jose. She now lives with her husband and son in northern California.As a child, Amanda Scott was a model for O'Connor Moffatt in San Francisco (now Macy's). She was also a Sputnik child, one of those selected after the satellite went up for one of California's first programs for gifted children. She remained in that program through high school. After graduate school, she taught for the Salinas City School District for three years before marrying her husband, who was then a captain in the Air Force. They lived in Honolulu for a year, then in Papillion, Nebraska, for seven. Their son was born in Nebraska. They have lived in northern California since 1980.Scott grew up in a family of lawyers, and is descended from a long line of them. Her father was a three-term District Attorney of Monterey County before his death in 1955 at age 36. Her grandfather was City Attorney of Salinas for 36 years after serving two terms as District Attorney, and two of her ancestors were State Supreme Court Justices (one in Missouri, the other the first Supreme Court Justice for the State of Arkansas). One brother, having carried on the Scott tradition in the Monterey County DA's office, is now a judge. The other is an electrician in Knoxville, TN, and her sister is a teacher in the Sacramento area.The women of Amanda Scott's family have been no less successful than the men. Her mother was a child actress known as Baby Lowell, who performed all over the west coast and in Hollywood movies, and then was a dancer with the San Francisco Opera Ballet until her marriage. Her mother's sister, Loretta Lowell, was also a child actress. She performed in the Our Gang comedies and in several Loretta Young movies before becoming one of the first women in the US Air Force. Scott's paternal grandmother was active in local and State politics and served as president of the California State PTA, and her maternal grandmother was a teacher (and stage mother) before working for Monterey County. The place of women in Scott's family has always been a strong one. Though they married strong men, the women have, for generations, been well educated and encouraged to succeed at whatever they chose to do.Amanda Scott's first book was OMAHA CITY ARCHITECTURE, a coffee-table photo essay on the historical architecture of Omaha, written for Landmarks, Inc. under her married name as a Junior League project. Others took the photos; she did the research and wrote the text on an old Smith-Corona portable electric. She sold her first novel, THE FUGITIVE HEIRESS - likewise written on the battered Smith-Corona in 1980. Since then, she has sold many more books, but since the second one she has used a word processor and computer. Twenty-five of her novels are set in the English Regency period (1810-1820). Others are set in 15th-century England and 14th- through 18th-century Scotland, and three are contemporary romances. Many of her titles are currently available at bookstores and online.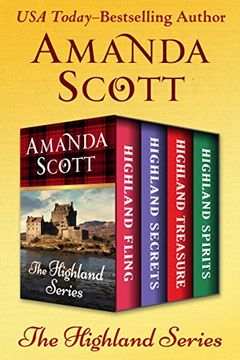 The Highland Series
Highland Fling, Highland Secrets, Highland Treasure, and Highland Spirits
Amanda Scott
-
2013-12-10
A special four-in-one edition of Amanda Scott's Highland Series, in which forbidden passion has never been more dangerous—or more irresistibleIn Highland Fling, in the aftermath of the Jacobite rebellion in 1750s Scotland, Maggie MacDrumin vows to keep fighting to liberate her people. But when her latest mission lands her in a London courtroom, she...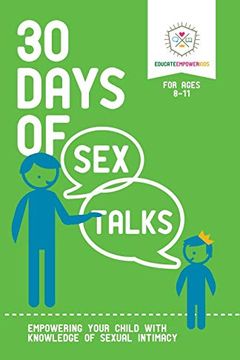 The 30 Days of Sex Talks program makes it simple for you to discuss love, sex, bodies and relationships in a comfortable setting. You and your child can talk about sex in the context in which it belongs; as part of a healthy relationship that also includes joy, laughter and the full range of emotion that defines human intimacy.Between the ages of e...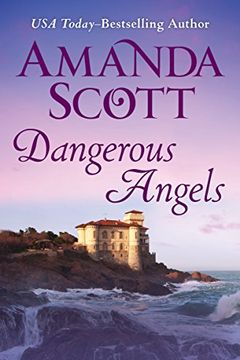 In one terrifying instant, Charlotte Tarant's safe, unpampered world is gone. But her timely rescue doesn't come without a price. Her mysterious savior vanishes, leaving Charlotte with a powerful sense of loss--until the day she meets an aristocrat named Sir Anthony Foxearth. Original. In one terrifying instant, Charlotte Tarant's safe, unpampered ...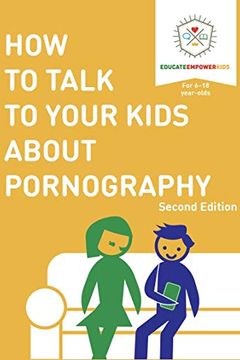 Never before has it been so easy to talk with your children or teens about tough topics. Whether they are 6 or 18, you will have worthwhile, relevant discussions that help protect and prepare your kids! Because exposure to pornography is inevitable, it's become necessary to prepare our kids for that exposure. Porn's addictive nature, the way it can...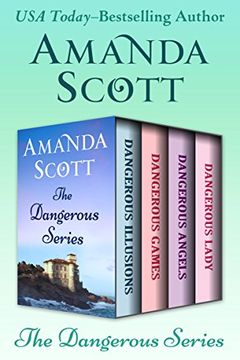 The Dangerous Series
Dangerous Illusions, Dangerous Games, Dangerous Angels, and Dangerous Lady
Amanda Scott
-
2013-11-18
A special four-in-one edition of Amanda Scott's tantalizing Dangerous SeriesIn Dangerous Illusions, Lady Daintry Tarrant is dismayed when a war hero returns, introducing himself as her fiancé, Lord Penthorpe. She cherishes her independence and has turned away many suitors, but this one she must marry. Penthorpe is completely captivated by Lady Dain...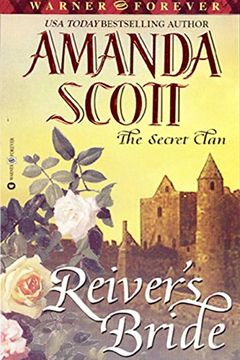 Reiver's Bride
Reiver's Bride
Amanda Scott
-
2009-09-09

(first published in 2003)
Lady Ellyson is outraged that her cousin, the beautiful Fiona, is being married off to Eustace Chisholm, a greedy predator. Fiona has been engaged to Chisholm's nephew, Kit, who disappeared after being accused of murder and is presumed dead. But Kit is very much alive and is hiding in Scotland after escaping from an enemy who has imprisoned him. Wh...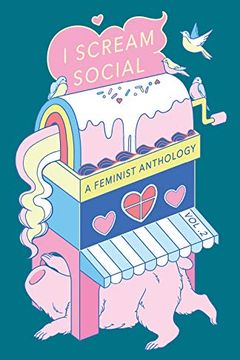 Bursting with diverse tones and genres the I Scream Social Anthology Vol. 2 is a space where women fiercely showcase their human experiences. An anthology drawn from the feminist reading series of the same name, the I Scream Social Anthology Vol. 2 features poetry, prose, and drama by 34 visionary women & nonbinary writers that have been featured a...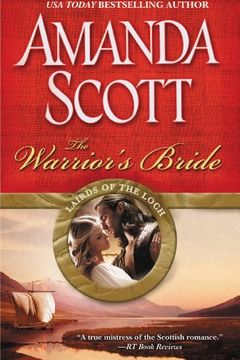 Robert MacAulay, heir to a powerful Baron, is known for being a skilled warrior with a strong sense of duty. His respectable reputation, along with his devotion to the king, is why Andrew MacFarlan and hope he'd agree to marry his youngest daughter, Lady Muriella. Though lovely, Lady Muriella is a bit impulsive, and Andrew believes she needs a man ...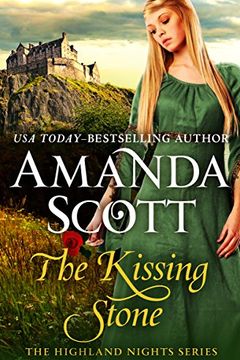 From a USA Today–bestselling author: Star-crossed lovers are torn between clan loyalty and forbidden romance in the Highlands of medieval Scotland. For decades, a feud has divided the Mackintoshes of Clan Chattan and the Comyns of Raitt. Though Raitt Castle lies not far beyond the next ridge, headstrong Lady Catriona "Katy" MacFinlagh of Clan Macki...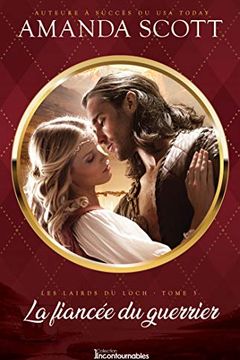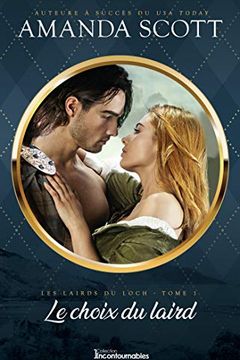 Crépuscule à la frontière (Frontières t. 3) by Amanda Scott
Galloway, tome 3 - Tentée par un guerrier by
Les lairds du Loch - La tentatrice du chevalier by Amanda Scott
La jeune femme des frontières by Amanda Scott
Galloway, tome 1 - Apprivoisée par un laird by Amanda Scott
Highland Treasure by Amanda Scott
Highland Hero by Amanda Scott
Hidden Heiress by Amanda Scott
Dangerous Lady by Amanda Scott
The Sisters Traherne by Amanda Scott
Dangerous Illusions by Amanda Scott
Knight's Treasure by Amanda Scott
The Bath Trilogy by Amanda Scott
Lord of the Isles by Amanda Scott
The Duke's Daughters by Amanda Scott
Lady's Choice by Amanda Scott
Highland Secrets by Amanda Scott
The Infamous Rakes by Amanda Scott
King of Storms (Isles/Templars, #6) by Amanda Scott
Highland Lover by Amanda Scott
Seduced by a Rogue by Amanda Scott
Highland Spirits by Amanda Scott
Border Storm by Amanda Scott
The Battling Bluestocking by Amanda Scott
Border Lass by Amanda Scott
Border Moonlight by Amanda Scott
Tempted by a Warrior by Amanda Scott
Tamed by a Laird by Amanda Scott
Prince of Danger by Amanda Scott
Highland Princess by Amanda Scott
Highland Master by Amanda Scott
Highland Bride by Amanda Scott
The Knight's Temptress by Amanda Scott
The Fugitive Heiress by Amanda Scott
Border Wedding by Amanda Scott
Devil's Moon by Amanda Scott
Dangerous Games by Amanda Scott
Abducted Heiress by Amanda Scott
Lord Abberley's Nemesis by Amanda Scott
Moonlight Raider by Amanda Scott
Border Fire by Amanda Scott
The Bath Eccentric's Son by Amanda Scott
The Rose at Twilight by Amanda Scott
Highland Fling by Amanda Scott
Lady Hawk's Folly by Amanda Scott
The Bawdy Bride by Amanda Scott
Lord Lyford's Secret by Amanda Scott
The Fickle Fortune Hunter by Amanda Scott
The Indomitable Miss Harris by Amanda Scott
Lady Meriel's Duty by Amanda Scott
An Affair Of Honor by Amanda Scott
Lady Brittany's Choice by Amanda Scott
The Reluctant Highlander by Amanda Scott
The Laird's Choice by Amanda Scott
Bath Charade by Amanda Scott
The Kidnapped Bride by Amanda Scott
Lord Greyfalcon's Reward by Amanda Scott
Lady Escapade by Amanda Scott
The Dauntless Miss Wingrave by Amanda Scott
Ravenwood's Lady by Amanda Scott
Border Bride by Amanda Scott
The Forthright Lady Gillian by Amanda Scott
The Madcap Marchioness by Amanda Scott
Mistress of the Hunt by Amanda Scott
The Bath Quadrille by Amanda Scott
Spot The Difference ( Picture Puzzle For Kids) - Vol. 1 by Amanda Scott
Sakin Bitti Deme by Amanda Scott
Ochar(m).Skott Otbleski lunnogo sveta by Amanda Scott