Amelia Grey Books
Amelia Grey (aka Gloria Dale Skinner) grew up in a small town in the Florida Panhandle. She has been happily married to her high school sweetheart for over twenty-five years. She has lived in Alabama, Connecticut, New Hampshire and now lives in Florida. Amelia has won the coveted Romantic Times award for Love and Laughter, the prestigious Maggie award for best historical and Affaire de Coeur's best American historical award. She has been a finalist for the Golden Heart and the Holt Medallion awards which are given by Romance Writers of America and numerous other awards. Her books have been sold to many countries in Europe, Russia and China. Amelia likes flowers, candlelight, sweet smiles, gentle laughter and sunshine.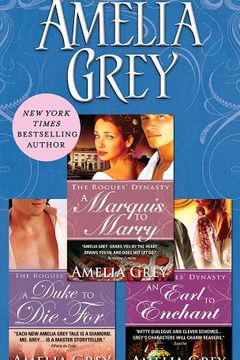 Amelia Grey Bundle
A Duke to Die For, A Marquis to Marry, An Earl to Enchant
Amelia Grey
-
2013-07-23

(first published in 2010)
This Regency Romance bundle features three stories of forbidden love and scandal. In A Duke to Die For, the Duke of Blakewell must marry off his ward, but she wants independence and believes she is cursed. In A Marquis to Marry, a dashing marquis and a beautiful duchess are suspected of stealing priceless pearls, but must work together to uncover the truth. And in An Earl to Enchant, a notorious lord falls for a woman with a deadly secret who needs his help. Join these unforgettable characters on their journey towards love and redemption.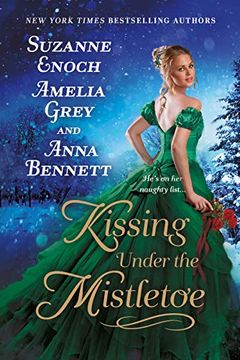 Three heartwarming love stories set during the holidays. From a restless spinster smitten with an architect, to a duty-bound woman who falls for a man she knows will leave her, to a daughter who breaks into a rake's home to give her father the perfect Christmas gift. These Christmas tales are sure to warm your heart and get you in the holiday spirit.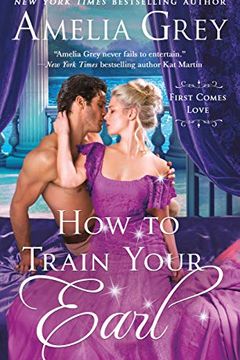 In How to Train Your Earl, Brina Feld is content with her life of helping others until the notoriously handsome Lord Blacknight ignites her desires. But if she agrees to an alliance with him, she'll have to battle her heart to avoid his spell. Zane, the Earl of Blacknight, is determined to change his rakish ways and knows Brina is the lady who can help him. However, he's already bet he'll win her hand before the Season is over. How can he prove his love is true when she's determined to out-scheme him?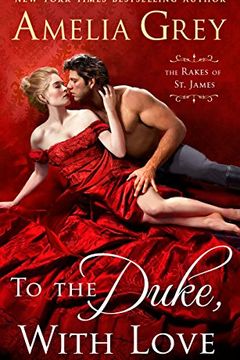 "To the Duke, with Love" is a romantic novel that portrays the charming and misguided Duke of Hawksthorn, Sloane Knox, a former rake who wants to secure a match for his young sister to avoid the Season. The only problem is Loretta Quick, the intended groom's sister, who is determined to have her brother marry for love. A battle of wits ensues as Loretta matches her charm and stubbornness with the Duke. The novel is a delightful tale of unexpected love and perfect for historical romance enthusiasts.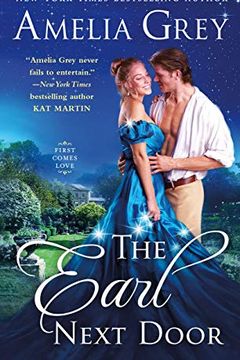 A newly independent widow is uninterested in finding a new husband, but a scandalous proposal from a young nobleman may change her mind. Adeline cherishes her newfound freedom, but when she meets Lord Lyon, she can't resist his charm. Lyon wants a loving wife, but Adeline desires only a lover. Can Lyon convince Adeline to take a chance on love, or will his passion remain unrequited?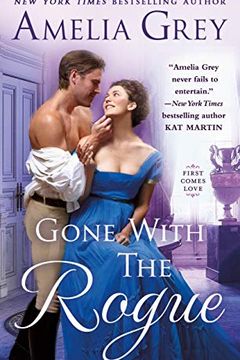 In Gone With the Rogue from bestselling author Amelia Grey, a determined mother and widow finds herself drawn to a notorious rogue who challenges her proper life. Julia can't deny the desires that Garrett awakens in her, but with rumors of his numerous mistresses, can she trust him not to break her heart? This flirtatious battle of wits turns into a passionate journey as Garrett fights to prove his love is real and his heart is hers. Will she take his hand and sail into the sunset with him and their shared son?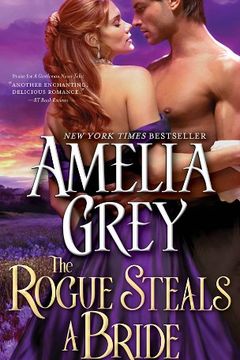 A fiery romance blossoms between Matson Brentwood and Sophia Hart, but there are obstacles standing in their way. Matson is sworn to hate Sophia's guardian and Sophia is torn between following her heart and honoring her father's wishes. Can they overcome these challenges and find true love? Find out in this captivating historical romance novel.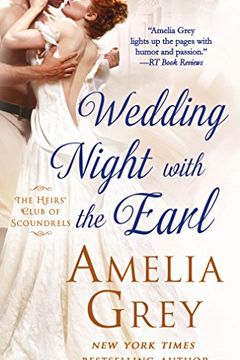 A stubborn nobleman and a willful young woman collide in Amelia Grey's newest love story. After losing his wife at a young age, the Earl of Greyhawke has no interest in marriage but is captivated by the bewitching Miss Katherine Wright. Despite testing her wits and courage at every turn, Adam Greyhawke must be convinced that real love is worth any risk. This is a story of desire, passion, and convincing a scandalous nobleman that love is worth it all.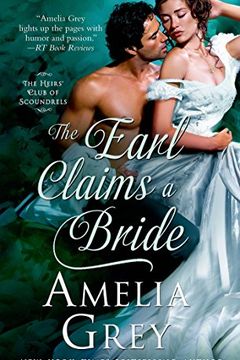 A new member of the Heirs' Club must marry after the sudden death of his brother. The Prince secures his prospects and he's left with no choice but to accept an arranged marriage. But when he meets his betrothed, he falls for her fiery independence. With her, he will devise a scheme that will teach their meddling relatives a lesson, once and for all. However, they both fall into a tempestuous attraction and a powerful desire that they can't ignore.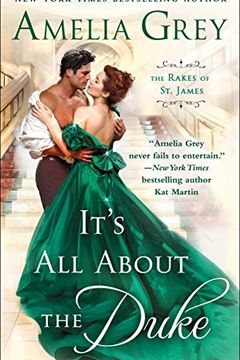 This historical romance follows the Duke of Rathburne as he takes on the challenge of becoming a ward's husband. Once a ruffian, Marlena is now a lovely lady and catches the Duke's eye. However, she has her own scandalous secret to protect. Will their desires ruin her chances for a happy ending with the notorious rake?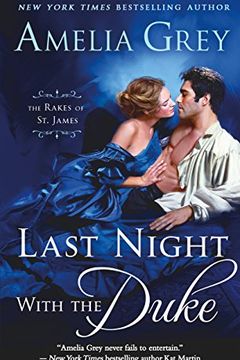 A Gentleman Never Tells by Amelia Grey
A Little Mischief by Amelia Grey
Bewitching by Amelia Grey
An Earl to Enchant by Amelia Grey
The Duke in My Bed by Amelia Grey
A Gentleman Says "I Do" by Amelia Grey
The Duke and Miss Christmas by Amelia Grey
A Dash of Scandal by Amelia Grey
A Hint of Seduction by Amelia Grey
A Marquis to Marry by Amelia Grey
A Taste of Temptation by Amelia Grey
Never a Bride by Amelia Grey
Fall in Love Like a Romance Writer by Amelia Grey
A Duke to Die for by Amelia Grey