Amelia Grey Books
Amelia Grey (aka Gloria Dale Skinner) grew up in a small town in the Florida Panhandle. She has been happily married to her high school sweetheart for over twenty-five years. She has lived in Alabama, Connecticut, New Hampshire and now lives in Florida. Amelia has won the coveted Romantic Times award for Love and Laughter, the prestigious Maggie award for best historical and Affaire de Coeur's best American historical award. She has been a finalist for the Golden Heart and the Holt Medallion awards which are given by Romance Writers of America and numerous other awards. Her books have been sold to many countries in Europe, Russia and China. Amelia likes flowers, candlelight, sweet smiles, gentle laughter and sunshine.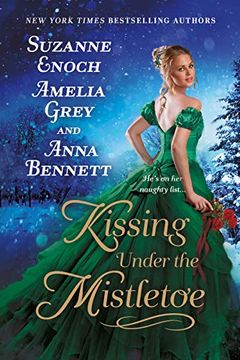 In GREAT SCOT by Suzanne Enoch, Jane Bansil knows she will never have a fairy-tale life. But even at three-and-thirty and well past marriageable age, though, she has to admit that the architect the MacTaggerts have hired could turn even a confirmed spinster's head.In CHRISTMAS AT DEWBERRY HOLLOW by Amelia Grey, Isabelle Reed has no plans to ever fa...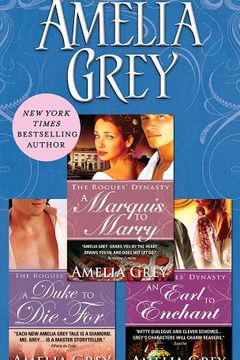 Amelia Grey Bundle
A Duke to Die For, A Marquis to Marry, An Earl to Enchant
Amelia Grey
-
2013-07-23

(first published in 2010)
About the Books in this Regency Romance Bundle1. A Duke to Die ForThe roguish Duke of Blakewell has a lovely young ward, and he'd better marry her off as soon as possible, before he gives in to temptation. But Henrietta doesn't want a husband-she wants her independence. Sure that she carries a curse that killed her previous guardians, Henrietta wan...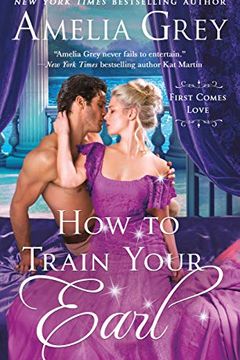 A roguish earl must fight using his honor and not his sword to win his lady's hand in How To Train Your Earl, the third book in the First Comes Love trilogy from bestseller Amelia Grey.Brina Feld has settled into a life devoted to helping others since the sinking of the Salty Dove left her widowed. She has no need for a man in her contented life. B...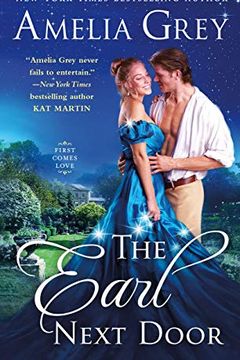 What does a Wickedly Wonderful Widow really want? One noble suitor is about to find out. . .Adeline, Dowager Countess of Wake, is all on her own after her husband's sudden death. The good news? Losing him allowed her to find herself. Finally, Adeline is free to do, go, and be as she pleases. She cherishes her newfound independence and is not lookin...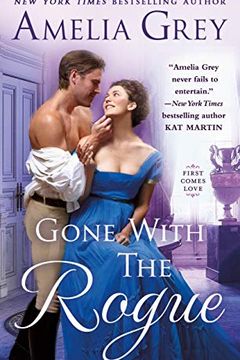 A powerful handsome rogue finally meets his match in Gone With the Rogue, the second book in the First Comes Love series from bestseller Amelia Grey.She had an acceptable marriage of convenience. Now widowed, can this determined and beautiful mother find true and forever love?The sinking of the Salty Dove took her husband's life―but it didn't drown...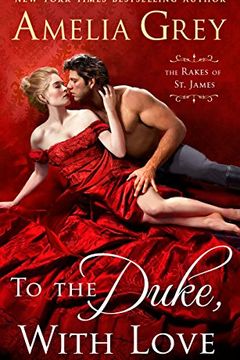 There may be times when a gentleman is desperate to gain a lady's attention, but a gentleman would never resort to desperate measures to obtain it.―A Proper Gentleman's Guide to Wooing the Perfect LadySloane Knox, the Duke of Hawksthorn is guardian for his sweet, younger sister. Due to his misguided past as one of the infamous Rakes of St James, Ha...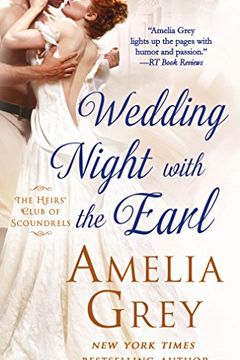 A stubborn nobleman and a willful young woman are at the heart of bestselling author Amelia Grey's newest love story.HE THINKS LOVE IS MUCH ADO.Adam Greyhawke is through with marriage. After losing his wife at a young age, he's more interested in carousing and gambling at the Heirs' Club than taking another trip to the altar. When his obligations a...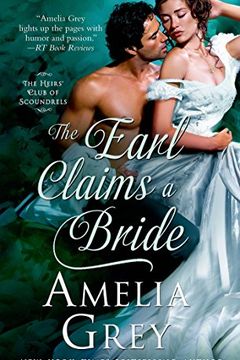 CAN A HASTILY ARRANGED MATCHHarrison Thornwick is the Heirs' Club's newest member. His carefree days as a reckless rogue carousing around London are suddenly behind him after the tragic death of his brother leaves him in charge of the family estate. What's more, the Prince himself has offered to secure his marital prospects. Now Harrison has no cho...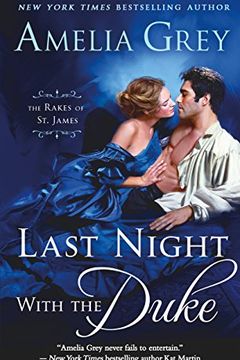 Could finding love be his greatest scandal of all? The Duke of Griffin has never lived down his reputation as one of the Rakes of St. James. Now rumors are swirling that his twin sisters may bear the brunt of his past follies. Hiring a competent chaperone is the only thing Griffin has on his mind--until he meets the lovely and intriguing Miss Esmer...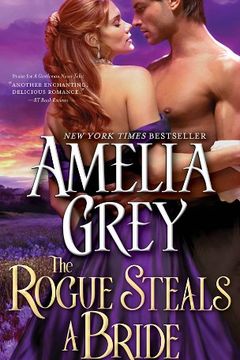 Matson Brentwood has finally met the woman of his dreams. The lovely, red-haired Sophia Hart heats his blood like no other lady. Her alluring countenance has stopped him dead in his tracks. But no matter how attracted he is to her, he can't give into his desire to possess her in every way because she is the ward of the man he's sworn to hate. Newly...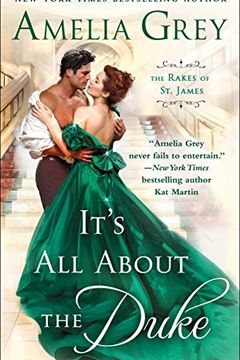 A Gentleman Never Tells by Amelia Grey
A Little Mischief by Amelia Grey
The Duke in My Bed by Amelia Grey
An Earl to Enchant by Amelia Grey
Bewitching by Amelia Grey
The Duke and Miss Christmas by Amelia Grey
A Gentleman Says "I Do" by Amelia Grey
A Dash of Scandal by Amelia Grey
A Hint of Seduction by Amelia Grey
A Taste of Temptation by Amelia Grey
A Marquis to Marry by Amelia Grey
Never a Bride by Amelia Grey
Fall in Love Like a Romance Writer by Amelia Grey
A Duke to Die for by Amelia Grey