Amelia Hutchins Books
Amelia lives in the great Pacific Northwest with her family. When not writing, she loves everything paranormal and everything romance.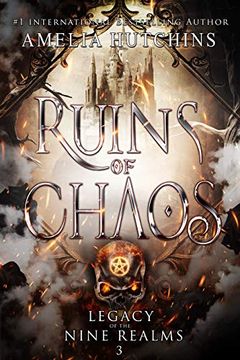 Ruins of Chaos
Legacy of the Nine Realms
Amelia Hutchins, Melissa Burg
-
2020-12-02
In Ruins of Chaos, Aria's plans are falling apart as her enemies become allies and allies become enemies. With everything on the line, Aria must question how far she will go to protect those she loves from Knox's wrath. Will they be able to overcome the damage done to the Nine Realms, or will the truth destroy them both? Delve into the world of Ruins of Chaos and find out.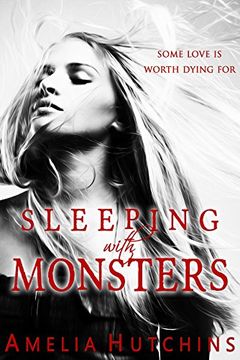 Sleeping with Monsters is a thrilling tale of sacrifice, love, and protection. The protagonist is no longer afraid of the darkness or monsters hiding in the shadows - she's become what she once feared to protect her loved ones. But how far will she go to save them, and will the cost be her soul? This book is not for the faint of heart, with raw, flawed characters who undergo incredible growth. If you're looking for a cookie-cutter romance, this isn't it - but if you're ready for a fast-paced, edge-of-your-seat ride, buckle up and enjoy!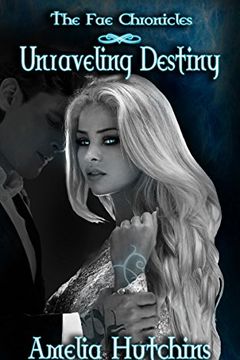 Get ready to delve into a world of magic and danger with the thrilling story of Unraveling Destiny. Follow the protagonist as she navigates the aftermath of a shattered dream, and is forced to make impossible decisions in a world that is tearing itself apart. With both old and new enemies circling, and a war on the brink, this book will keep you on the edge of your seat until the very end.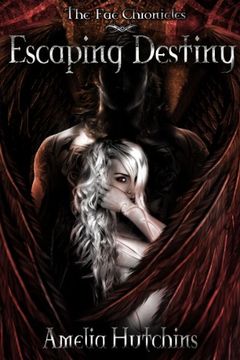 Escaping Destiny
Amelia Hutchins, Gina Tobin, E and F Indie Services
-
2014-02-17
A woman discovers her true identity and desires, but is forced to give up the one she wants. She is presented to the Horde King as a gift and willingly signs herself over to be his plaything. In the Horde Realm, she finds that everything is different than she expected and she must decide whether to embrace or escape her destiny.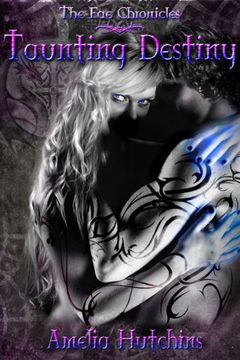 A riveting tale of identity crises, betrayal, and dangerous secrets. Fae are dying and time is running out for our protagonists to put an end to it all. The one person they shouldn't trust is taking them deeper into his world. Destiny is taunting them as they make tough choices that can decide the fate of both worlds. Will everything ever be the same again?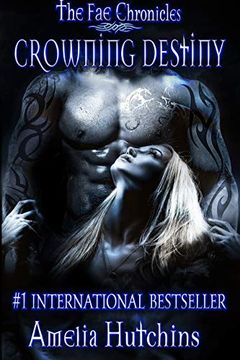 Crowning Destiny
Amelia Hutchins, Melissa Burg, E and F Indie services
-
2020-06-02
Fantasy fans prepare for Crowning Destiny - the epic conclusion to the battle for the fate of Faery. Lies and betrayals have shaken the world, and our protagonists are faced with impossible choices: forgive and move forward, or destroy everything they know to protect the ones they love. This thrilling final installment will leave you on the edge of your seat until the very end.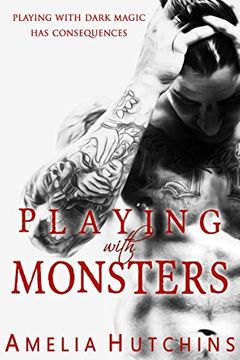 This book tells the story of a coven hiding from monsters and magical creatures in a protected town. But when the monster they've been running from for centuries finds them, a deadly game begins. The hero may not be instantly lovable and the heroine may seem weak at first, but they undergo growth throughout the series. Don't expect a typical love story - this book is a fast-paced ride full of unexpected twists and turns. So buckle up and enjoy the journey!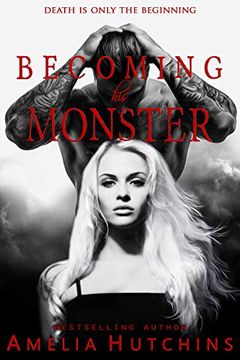 This dark and deadly fantasy novel follows a character who sacrifices their soul, dies to protect loved ones, and comes back as a never-before-seen monster. Seeking revenge against those who hurt them, they enter a world of chaos as Heaven falls and Hell rises. Ready to play and win, this is the third book in the award-winning Playing with Monsters series. Other books in the series and related standalone titles are also available. Are you ready to become a monster?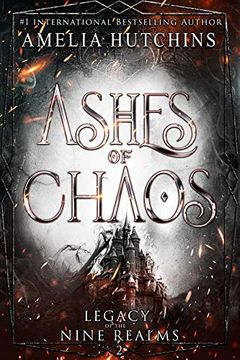 In "Ashes of Chaos," Aria must clean up the mess her family made in the Nine Realms and create a new House of Magic. However, dark magic has taken hold, and Aria finds herself in the midst of an ongoing war while trying to evade Knox, who stalks her relentlessly. Aria's creature is growing impatient, and she must protect her heart while breaking a curse that has plagued her family for over 500 years. This epic fantasy adventure promises action, romance, and intrigue as Aria fights for her loved ones and the Nine Realms.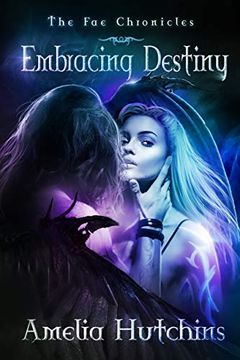 Get ready for a thrilling finale in this page-turning fantasy series. A war has erupted in the fairy realm and everything our protagonist thought she knew has been shattered. As she and her allies evolve into something new, they are forced to confront the harsh reality that they may not make it out alive. This intense and action-packed story will keep you on the edge of your seat until the very end. Don't miss out on the epic final installment of this mesmerizing series.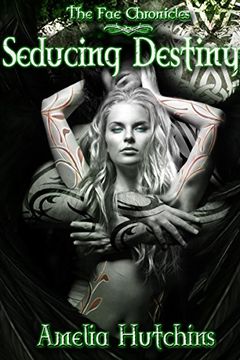 Seducing Destiny
Amelia Hutchins, Gina Tobin, E and F Indie services
-
2015-01-20
Claiming the Dragon King by Amelia Hutchins, E and F Indie Services
A Demon's Dark Embrace by Amelia Hutchins, Gina Tobin, E and F Indie Services
The Winter Court by Amelia Hutchins, E and F Indie Services
Death Before Dawn by Amelia Hutchins, Gina Tobin, E and F Indie Services
Bulletproof Damsel by Amelia Hutchins
If She's Wicked by Amelia Hutchins
A Demon's Plaything by Amelia Hutchins, E and F Indie Services
Moon-Kissed by Amelia Hutchins, Melissa Burg
Oh, Holy Knight by Amelia Hutchins, E and F Indie Services
Darkest Before Dawn by Amelia Hutchins, E and R Editing Services, Gina Tobin
Alpha's Claim by Amelia Hutchins, Melissa Burg
Forever Immortal by Amelia Hutchins, Midnight Coven
Wicked Hexes by Amelia Hutchins, Midnight Coven
Immortal Hexes by Amelia Hutchins, Midnight Coven
Fighting Destiny by Amelia Hutchins
Flames of Chaos by Amelia Hutchins