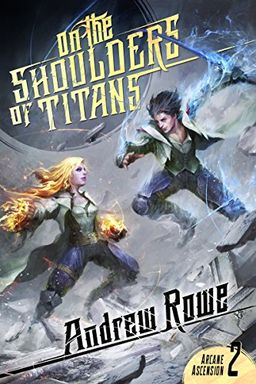 A young man named Corin Cadence is searching for his missing brother, who he believes is involved with a mysterious organization called the Whispers. However, he has other pressing problems to deal with, including his friend's illness and his mother's involvement in a conspiracy. He also needs to figure out a new magical mark on his hand and pass his exams to avoid being sent to the military. This book explores themes of loyalty, betrayal, and the struggle for power.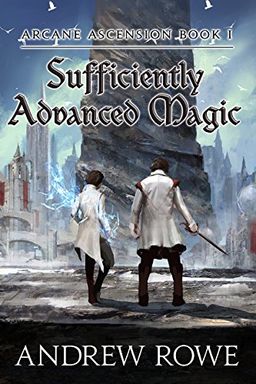 Explore a world where scaling a colossal tower could grant you magical powers, but venturing higher could cost you your life. In Sufficiently Advanced Magic, follow Corin Cadence as he enters the Serpent Spire, where his brother disappeared five years ago. With a mark granting him magical powers, Corin must now face ever-shifting rooms, traps, and monsters to reach the top floor and meet the spire's goddess. But survival will require more than just an attunement. Join Corin on his journey filled with danger, training, allies, and ingenuity as he seeks to reunite with his lost brother.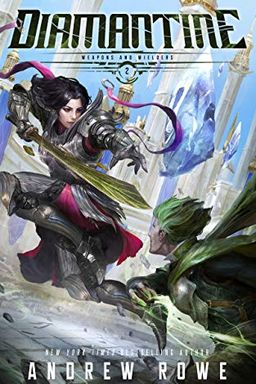 In "Diamantine", Keras Selyrian wields the Sacred Sword of Light and competes in the Tournament of the Sacred Sword. The winner will earn the chance to challenge the all-powerful Emperor in single combat for his Sacred Sword of Stone. However, the tournament is plagued by mysterious murders, and Keras discovers a dangerous enemy that even he may not be able to defeat. This book sets the foundation for a series, with unresolved elements intentionally left for future installments.
A high-stakes tournament and battles for a legendary sword lead to mysterious murders and shocking revelations for Keras. As he prepares for a massive free-for-all contest, his allies are torn apart, and he must face new challenges alone. Intriguing characters like Satoshi Muramasa, Crown Princess Edria Song, and Ishyeal Dawnsglow provide a thrilling clash of swords that will make the world tremble.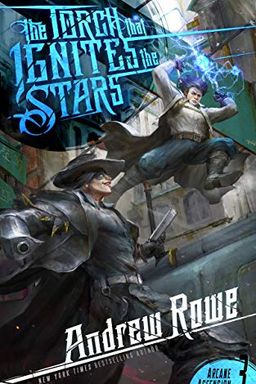 In "The Torch that Ignites the Stars," Corin and his friends set out on a vacation to the distant country of Caelford, but Corin has other plans. He seeks out training, a potential alliance, and a cure for his friend's condition. However, when their plans intersect with other mysterious entities and figures, they find themselves in the middle of a complex web of plots. Get ready for a long and exciting adventure!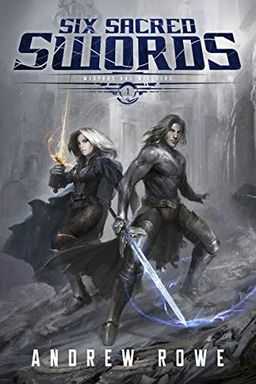 In "Six Sacred Swords", Keras Selyrian, a legendary swordsman, quests for new swords to replace his damaged one on Kaldwyn. With a different brand of danger in Kaldwyn, Keras encounters the Six Sacred Swords, artifacts forged to defeat the god beasts. In this light-hearted fantasy adventure inspired by Japanese game series like The Legend of Zelda, Final Fantasy, and Fire Emblem, Keras is just getting started on his quest to collect all six.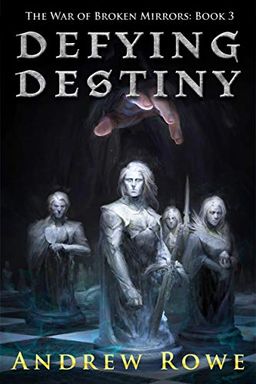 In "Defying Destiny," join Lydia as she puts a plan into motion to capture Jonathan Sterling, and Taelien reunites with an old friend to make a deal. Jonan, on the other hand, has been given a new assignment by the legendary Lady of Thieves that hints at world-shaping events. This book is full of action, adventure, and political intrigue that will leave you on the edge of your seat.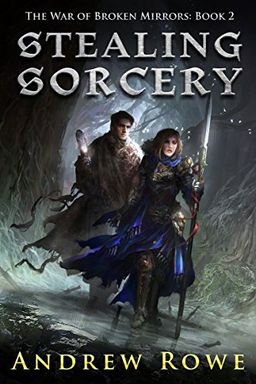 In "Stealing Sorcery," the legacy of three immortal sorcerers is threatened when the firstborn son of Edrick Theas is killed. Sorceress Lydia Hastings is called upon to investigate, but when she discovers a trail left by a creature of unfathomable power, she enlists the help of rival spy Jonan Kestrian. Meanwhile, Taelien faces his fiercest rival yet in the Trials of Unyielding Steel. Will they be able to uncover the killer, or will they become the next victim?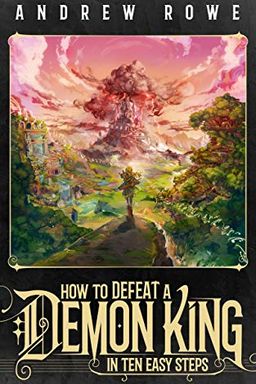 This book is an entertaining parody of classic Japanese games like The Legend of Zelda, Final Fantasy, and Dragon Quest. The story revolves around the cycle of a Demon King rising and a Hero being reborn to defeat him. But this time, it's only been 23 years and the Demon King has already conquered more than half the world. Yui Shaw sets out on a 10-step plan to save the world, which involves obtaining the Hero's legendary sword, earning obscure classes, gaining levels, and increasing her skills. This book is perfect for fans of LitRPG/GameLit subgenres, where game mechanics exist in the world of the story, and characters are aware of their existence.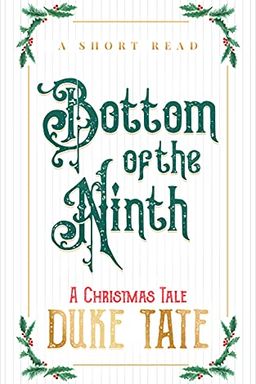 A heart-warming Christmas tale set in New York City. When Maximilian Clark II's life hits rock bottom, can he find a way to save himself and his family? With his father's recent passing, loss of employment, and stolen belongings, Max must navigate the city and his own emotions to discover what truly matters. Join Max on his journey to the top in this short audio-story by Duke Tate.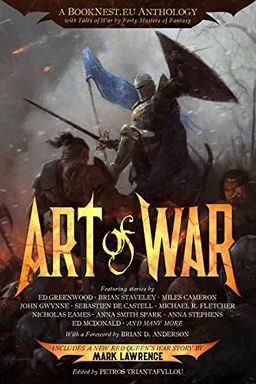 Art of War
Petros Triantafyllou, Mark Lawrence, Ed Greenwood, Brian Staveley, Miles Cameron, John Gwynne, Sebastien de Castell, Mitchell Hogan, Stan Nicholls, Andrew Rowe, Anna Smith Spark, Anna Stephens, Anne Nicholls, Ben Galley, Benedict Patrick, Brandon Draga, Charles Phipps, Charles F Bond, D. Thourson Palmer, Dominick Murray, DyrK Ashton, Ed McDonald, Graham Austin-King, J.P. Ashman, Laura M Hughes, M.L. Spencer, Mazarkis Williams, Michael R. Fletcher, Michael R. Miller, Nathan Boyce, Nicholas Eames, RB Watkinson, RJ Barker, Rob Hayes, Steven Kelliher, Steven Poore, Sue Tingey, Timandra Whitecastle, Tom Gaskin, Ulff Lehmann, Zachary Barnes
-
2018-02-13
Forging Divinity by Andrew Rowe
Big John and the Fortune Teller by Duke Tate
Big John and the Island of Bones by Duke Tate
Communication in Marriage by Simon Grant
It Is What It Is by Andrew Rowe