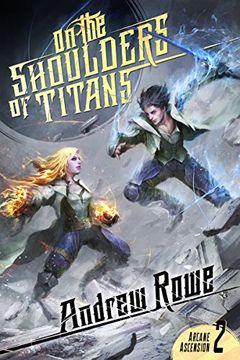 Corin Cadence finally has a firm reason to believe his brother, Tristan, is still alive. Unfortunately, finding more information isn't going to be easy. Tristan appears to be entangled with a clandestine organization that calls themselves Whispers. And Corin's last brush with the Whispers didn't exactly end well. As much as he wants to follow that ...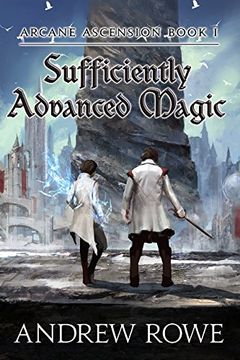 Five years ago, Corin Cadence's brother entered the Serpent Spire — a colossal tower with ever-shifting rooms, traps, and monsters. Those who survive the spire's trials return home with an attunement: a mark granting the bearer magical powers. According to legend, those few who reach the top of the tower will be granted a boon by the spire's goddes...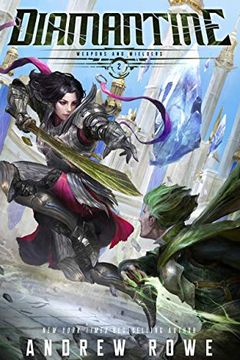 After bonding with Dawnbringer, the Sacred Sword of Light, Keras Selyrian travels to the nation of Edria to compete in the Tournament of the Sacred Sword. The winner of the tournament will be given a chance to fight for the Sacred Sword of Stone if they can defeat the current wielder, the impossibly powerful Emperor of Edria, in single combat. Winn...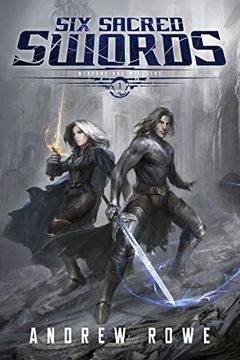 It doesn't take a legendary sword to make a legendary swordsman, but it certainly helps. Keras Selyrian is already well on the way to cutting his name into the annals of legend. He's fought false divinities, thieving sorcerers, and corrupt demigods — and left them defeated in his wake. But he's a long way from home, and Kaldwyn offers a different b...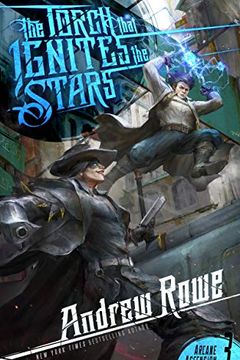 After concluding their first year at Lorian Heights, Corin and his friends catch a train from their native Valia to the distant country of Caelford. For most, this would be a simple vacation. Corin has other plans.-Meet Anabelle Farren, the eccentric owner of Farren Labs, and learn about artificial attunements.-Seek out Warren Constantine, a previo...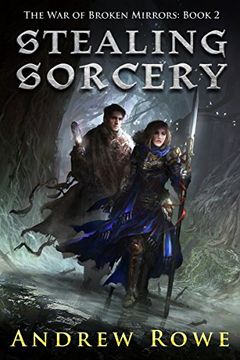 The immortal sorcerers – three legendary figures that toppled the empire of Xixis. Each has lived for over a hundred years, leaving a powerful legacy in their wake. But their children do not share their renowned immortality – and when the firstborn son of Edrick Theas is killed, the sorceress Lydia Hastings is called to investigate the murder. When...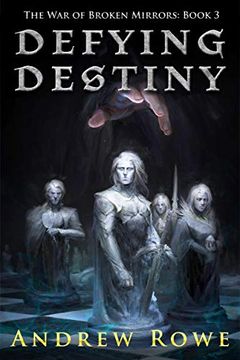 It's been almost a year since the Trials of Unyielding Steel. When Lydia gets a lead on the whereabouts of Jonathan Sterling, she concludes her training with a legendary immortal sorcerer and puts a plan in motion for his capture. Near Selyr, Taelien reunites with an old friend — Wrynn Jaden, the legendary Witch of a Thousand Shadows — and meets wi...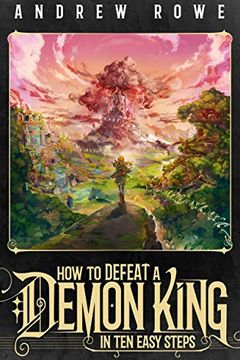 For thousands of years, there has been a cycle: a Demon King rises and conquers, and a Hero is reborn a hundred years later to defeat him. Each time, civilizations are ground to dust beneath the Demon King's hordes, but humanity has remained secure in the belief that a Hero of legend will always save them. There's just one slight problem. It's only...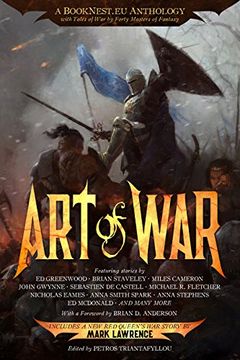 Art of War
Anthology for Charity
Petros Triantafyllou, Mark Lawrence, Ed Greenwood, Brian Staveley, Miles Cameron, John Gwynne, Sebastien de Castell, Mitchell Hogan, Stan Nicholls, Andrew Rowe, Anna Smith Spark, Anna Stephens, Anne Nicholls, Ben Galley, Benedict Patrick, Brandon Draga, Charles Phipps, Charles F Bond, D. Thourson Palmer, Dominick Murray, DyrK Ashton, Ed McDonald, Graham Austin-King, J.P. Ashman, Laura M Hughes, M.L. Spencer, Mazarkis Williams, Michael R. Fletcher, Michael R. Miller, Nathan Boyce, Nicholas Eames, RB Watkinson, RJ Barker, Rob Hayes, Steven Kelliher, Steven Poore, Sue Tingey, Timandra Whitecastle, Tom Gaskin, Ulff Lehmann, Zachary Barnes
-
2018-02-13
Charity Anthology: All proceeds going to MSF (Doctors Without Borders)."War, my friend, is a thing of beauty." How do you get forty fantasy authors to contribute short stories for a war-themed anthology without paying them? It sounds as if there should be a good punchline to that, but all Petros Triantafyllou did was twist the moral thumbscrews and...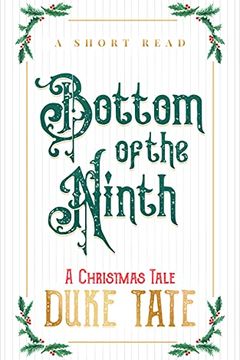 It Is What It Is by Andrew Rowe
Forging Divinity by Andrew Rowe
Big John and the Fortune Teller by Duke Tate
Communication in Marriage by Simon Grant
Big John and the Island of Bones by Duke Tate