Ango Sakaguchi Books
From Niigata, Sakaguchi was one of a group of young Japanese writers to rise to prominence in the years immediately following Japan's defeat in World War II. In 1946 he wrote his most famous essay, titled "Darakuron" ("On Decadence"), which examined the role of bushido during the war. It is widely argued that he saw postwar Japan as decadent, yet more truthful than a wartime Japan built on illusions like bushido.Ango was born in 1906, and was the 12th child of 13. He was born in the middle of a Japan perpetually at war. His father was the president of the Niigata Shinbun (Newspaper), a politician, and a poet.Ango wanted to be a writer at 16. He moved to Tokyo at 17, after hitting a teacher who caught him truanting. His father died from brain cancer the following year, leaving his family in massive debt. At 20, Ango taught for a year as a substitute teacher following secondary school. He became heavily involved in Buddhism and went to University to study Indian philosophy, graduating at the age of 25. Throughout his career as a student, Ango was very vocal in his opinions.He wrote various works of literature after graduating, receiving praise from writers such as Makino Shin'ichi. His literary career started around the same time as Japan's expansion into Manchuria. He met his wife to be, Yada Tsuseko, at 27. His mother died when he was 37, in the middle of World War II. He struggled for recognition as a writer for years before finally finding it with "A Personal View of Japanese Culture" in 1942, and again with "On Decadence" in 1946. That same year, the Emperor formally declared himself a human being, not a god. Ango had a child at 48 with his second wife, Kaji Michio. He died from a brain aneurysm at age 48 in 1955.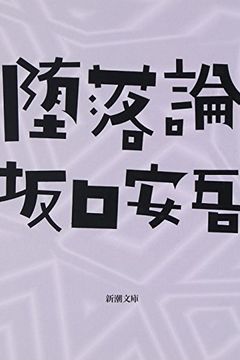 昭和初期に活躍した「無頼派」の代表的作家である坂口安吾の評論。初出は「新潮」[1946(昭和21)年]。「日本文化史観」や「教祖の文学」と並ぶ、安吾の代表的評論。「半年のうちに世相は変った」という有名な書き出しを枕に、戦後直後の日本人が自らの本質をかえりみるためには、「堕落」こそが必要だ、と説いたことで世間を賑わせた。現在も賛否両論を集める、過激な評論作品。...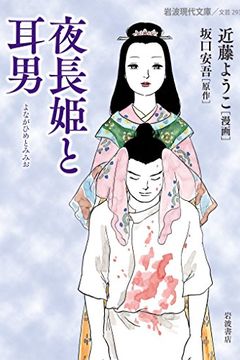 このコンテンツは日本国内ではパブリックドメインの作品です。印刷版からデジタル版への変換はボランティアによって行われたものです。...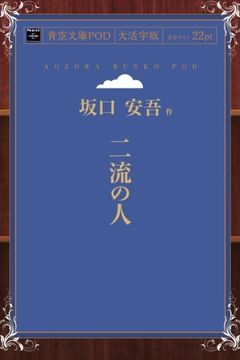 昭和初期に活躍した「無頼派」の代表的作家である坂口安吾の短編小説。初出は「二流の人」[1947(昭和22)年]。舞台は天正18年夏。北条征伐の最中に、黒田如水は家康と会談を行った。優れた戦略家として如水は秀吉に重宝されていたが、この会談から家康に魅了されることなる。天下を取る夢を見ながら、ついに果たせなかった「二流の人」黒田如水の生涯を描いた歴史小説。...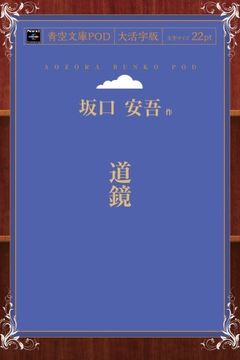 このコンテンツは日本国内ではパブリックドメインの作品です。印刷版からデジタル版への変換はボランティアによって行われたものです。...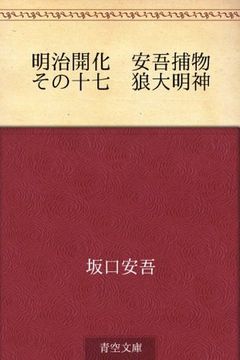 昭和初期に活躍した「無頼派」の代表的作家である坂口安吾の小説。初出は「小説新潮」[1950(昭和25)年〜1952(昭和27)年]。時は戦後社会とある種通底した文明開化の明治時代。そこでは日夜起こる怪事件を、隠居し悠々自適に暮らしていた幕末の英雄・勝海舟、弟子の虎之介、紳士探偵・新十郎が推理するシリーズ作。今回は、由利子が病に倒れた母から日参を続けるようことづけられた庭の片隅にある「狼イナリ」と、家庭を巡る事件に挑む。...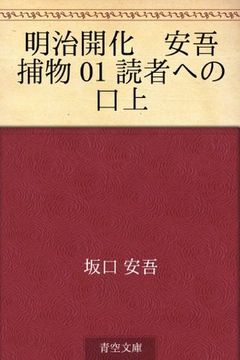 このコンテンツは日本国内ではパブリックドメインの作品です。印刷版からデジタル版への変換はボランティアによって行われたものです。...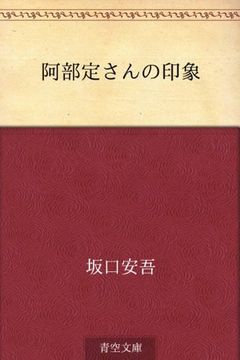 昭和初期に活躍した「無頼派」の代表的作家である坂口安吾のエッセイ。初出は「座談」[1947(昭和22)年]。猟奇殺人事件の犯人である阿部定に会ったが「天性、人みしりせず、気立のよい、明るい人だつた」と綴る。彼女はファッショのおかげで反動的に扇情的に騒がれた時代のギセイ者であると語る。「阿部定・坂口安吾対談」に付された印象記。...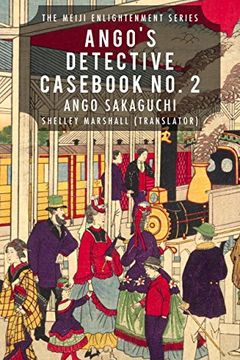 Japan's Gentleman Detective continues his search for justice, not fame or fortune Meiji Era (1868 - 1912), Japan Was it suicide by train or murder? Did an angry god kill in an act of revenge? Who killed a man in a locked room? Why did a body have to be pieced together to find the victim and the killer? Does a family with noble blood but no money ki...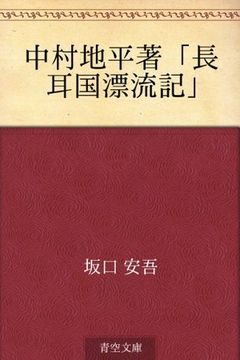 このコンテンツは日本国内ではパブリックドメインの作品です。印刷版からデジタル版への変換はボランティアによって行われたものです。...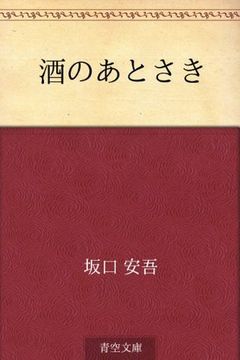 L'idiote by Ango SAKAGUCHI
Meurtres Sans Serie by Ango Sakaguchi
Ango's Detective Casebook No. 1 by Ango Sakaguchi
Discourse on Decadence by Sakaguchi Ango