Ango Sakaguchi Books
From Niigata, Sakaguchi was one of a group of young Japanese writers to rise to prominence in the years immediately following Japan's defeat in World War II. In 1946 he wrote his most famous essay, titled "Darakuron" ("On Decadence"), which examined the role of bushido during the war. It is widely argued that he saw postwar Japan as decadent, yet more truthful than a wartime Japan built on illusions like bushido.Ango was born in 1906, and was the 12th child of 13. He was born in the middle of a Japan perpetually at war. His father was the president of the Niigata Shinbun (Newspaper), a politician, and a poet.Ango wanted to be a writer at 16. He moved to Tokyo at 17, after hitting a teacher who caught him truanting. His father died from brain cancer the following year, leaving his family in massive debt. At 20, Ango taught for a year as a substitute teacher following secondary school. He became heavily involved in Buddhism and went to University to study Indian philosophy, graduating at the age of 25. Throughout his career as a student, Ango was very vocal in his opinions.He wrote various works of literature after graduating, receiving praise from writers such as Makino Shin'ichi. His literary career started around the same time as Japan's expansion into Manchuria. He met his wife to be, Yada Tsuseko, at 27. His mother died when he was 37, in the middle of World War II. He struggled for recognition as a writer for years before finally finding it with "A Personal View of Japanese Culture" in 1942, and again with "On Decadence" in 1946. That same year, the Emperor formally declared himself a human being, not a god. Ango had a child at 48 with his second wife, Kaji Michio. He died from a brain aneurysm at age 48 in 1955.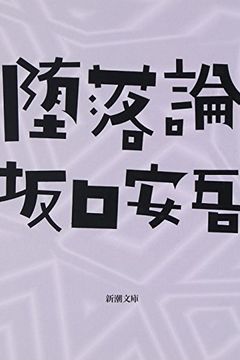 The book is a collection of provocative essays by a renowned Japanese author from the early 1900s. Originally published in 1946, the essays explore the concept of "corruption" and its role in Japanese culture and society. The author argues that in order for post-WWII Japan to truly reflect on its essence, it must first embrace and confront its own corruption. A controversial work that still sparks debate today.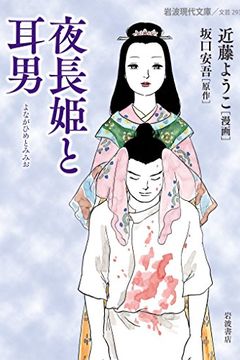 このコンテンツは日本国内ではパブリックドメインの作品です。印刷版からデジタル版への変換はボランティアによって行われたものです。...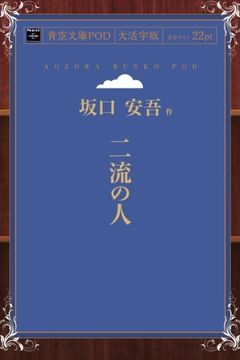 This Japanese historical fiction book follows the life of Kuroda Josui, a military strategist during the Northward Expedition. As he meets with powerful leaders and dreams of world domination, readers will be captivated by the portrayal of a man who couldn't fulfill his ultimate destiny. The author, a representative of the "Burai-ha" literary movement in the early Showa period, provides a gripping and thought-provoking narrative that explores themes of power, ambition, and regret.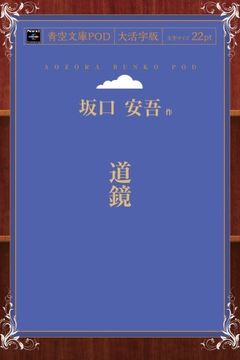 このコンテンツは日本国内ではパブリックドメインの作品です。印刷版からデジタル版への変換はボランティアによって行われたものです。...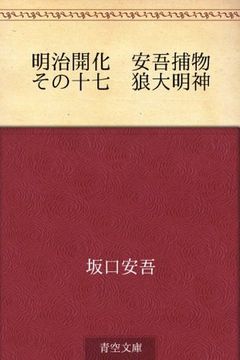 "Discover a gripping series of tales set in the Meiji era of Japan, as three unlikely detectives team up to solve mysterious events that plague society. Follow the brilliant minds of samurai hero Katsu Kaishu, his disciple Toranosuke, and gentleman sleuth Shinzaburou as they embark on a thrilling adventure. In this installment, the trio investigates a haunting garden statue named 'Wolf Inari' and tackles issues of family and love. Don't miss this classic work by renowned author Ango Sakaguchi."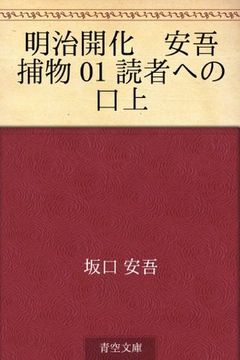 このコンテンツは日本国内ではパブリックドメインの作品です。印刷版からデジタル版への変換はボランティアによって行われたものです。...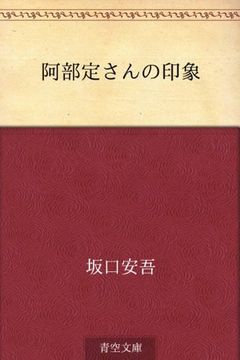 This Japanese essay by Ango Sakaguchi is a fascinating look into the life of Abe Sada, the infamous murderer who caused a sensation in pre-WWII Japan. In this essay, Sakaguchi describes his meeting with Sada and his impressions of her as a lively and outgoing person, despite her heinous crime. A must-read for those interested in true crime and Japanese history.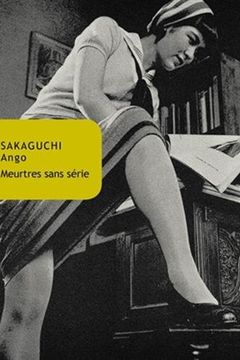 "Meurtres Sans Serie" is a hilarious and unconventional crime novel written in the aftermath of WWII. When a trendy writer is murdered in the home of a powerful politician, the investigation takes a wild turn through scandalous themes of sex, money, and literature. This farcical masterpiece will leave you laughing and guessing until the very end.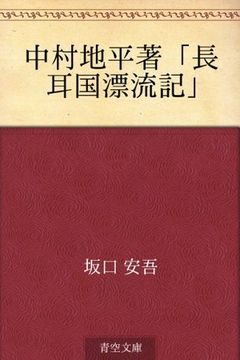 このコンテンツは日本国内ではパブリックドメインの作品です。印刷版からデジタル版への変換はボランティアによって行われたものです。...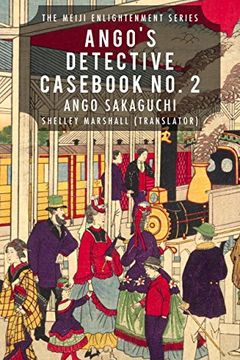 Sake no atosaki (Japanese Edition) by Ango Sakaguchi
Discourse on Decadence by Sakaguchi Ango
L'idiote by Ango SAKAGUCHI
Ango's Detective Casebook No. 1 by Ango Sakaguchi