Ann Voskamp Books
Ann Voskamp is a farmer's wife, the home-educating mama to a half-dozen exuberant kids, and author of One Thousand Gifts: A Dare to Live Fully Right Where You Are, a New York Times sixty-week bestseller..Named by Christianity Today as one of fifty women most shaping culture and the church today, she's a global advocate for needy children with Compassion International, a loser of library books, a stirrer of soup, a loud laugher, a kid snuggler, a Jesus lover and honestly, a bit of a mess. It's okay really. Grace is the most amazing of all. Her online journal, one of the top 10 most widely read Christian blogs online, is a relief of quiet vulnerability and an oasis of sacred, seeing God in the everyday ugly beautiful.Connect with Ann on: AnnVoskamp.comFacebookTwitterInstagramPinterest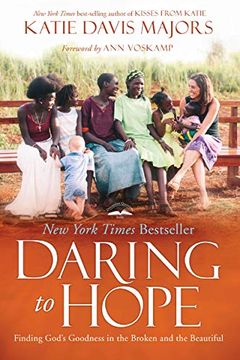 Daring to Hope
Finding God's Goodness in the Broken and the Beautiful
Katie Davis Majors
-
2017-10-03
How do you hold on to hope when you don't get the ending you asked for?When Katie Davis Majors moved to Uganda, accidentally founded a booming organization, and later became the mother of thirteen girls through the miracle of adoption, she determined to weave her life together with the people she desired to serve. But joy often gave way to sorrow a...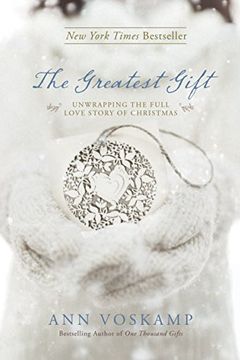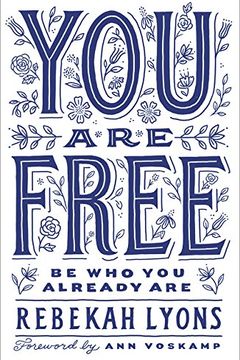 You Are Free
Be Who You Already Are
Rebekah Lyons
-
2017-02-21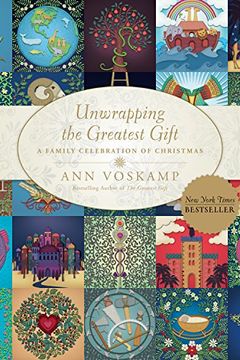 Based on the overwhelming success of "The Greatest Gift," Ann Voskamp has expanded her presentation of the timeless Advent tradition of the Jesse Tree so families can celebrate together. Each day, families can read the provided Scripture passage (in connection with the original book), engage with a specially written devotion to help children of all...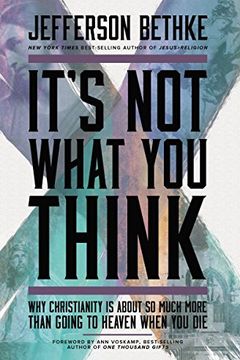 It's Not What You Think
Why Christianity Is About So Much More Than Going to Heaven When You Die
Jefferson Bethke
-
2015-11-05
E-Book includes a special behind-the-scenes interview with Jefferson Bethke as he shares personal experiences and insights that inspired the writing of It s Not What You Think. New York Times best-selling author of Jesus > Religion challenges the accepted thinking of contemporary Christianity with the world-changing message Jesus actually brought.J...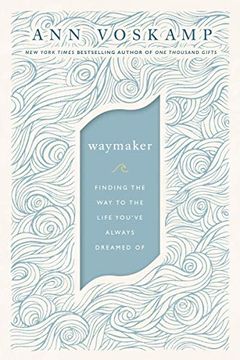 We can trust that God, the WayMaker, is always at work creating the life of our dreams, through ways we never would have dreamed for ourselves.In a disorienting world, with obstacle after obstacle, and the landscape of our lives shifting in ways we never expected, we can trust that as we look to our Maker, the WayMaker, our road will lead us to arr...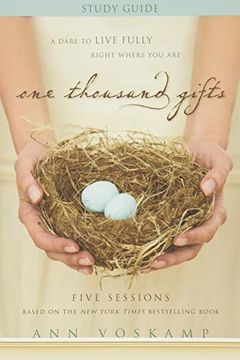 'How, ' bestselling author Ann Voskamp wondered, 'do we find joy in the midst of deadlines, debt, drama, and daily duties?' When your days are filled with the mundane, disappointment, or even darkness, how can you break the bondage of self-hatred and fear that has white-knuckle control on your life and instead embrace the everyday blessings that wi...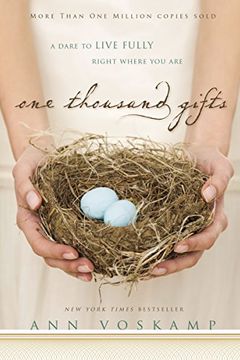 Just like you, Ann Voskamp hungers to live her one life well. Forget the bucket lists that have us escaping our everyday lives for exotic experiences. How, Ann wondered, do we find joy in the midst of deadlines, debt, drama, and daily duties? What does the Christ-life really look like when your days are gritty, long and sometimes even dark? How is ...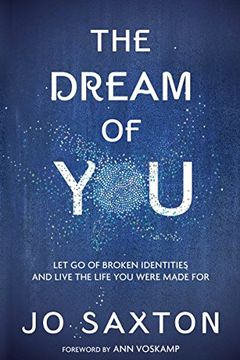 Let's be honest, the life you lead isn't what you've always dreamt. And maybe the person you've become isn't who you've always imagined. Sure, you can clean it up. You can work longer, love harder, and eat better. You can scrub the surface of your life until it gleams and still never address the fact that somehow you lost sight of who you really ar...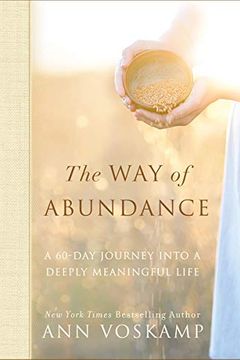 What do you do when you wake up and feel like you're not enough for your life? Or when you look out the kitchen window as dusk falls and wonder how do you live when life keeps breaking your heart? As Ann Voskamp writes, "great grief isn't meant to fit inside your body. It's why your heart breaks." And each of us holds enough brokenness to overflow—...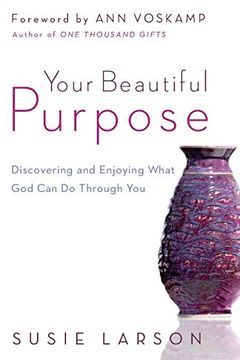 Be the Gift by Ann Voskamp
Rhinestone Jesus by Kristen Welch
Steadfast Love by Lauren Chandler
ESV Women's Devotional Bible by ESV Bibles
Made to Move Mountains by Kristen Welch
Selections from One Thousand Gifts by Ann Voskamp
Faithful by Amy Grant (Introduction By), Ruth Chou Simons, Amanda Bible Williams, Ginny Owens, Kelly Minter, Kelly Needham, Lisa Harper, Raechel Myers, Sally Lloyd-Jones, Sarah MacIntosh, Savannah Locke, Trillia Newbell, Ann Voskamp
Things Not Seen by Jon Bloom
The Broken Way Study Guide by Ann Voskamp
Praying the Scriptures for Your Life by Jodie Berndt
Every Little Thing by Deidra Riggs
One Thousand Gifts / One Thousand Gifts Devotional by Ann Voskamp
One Thousand Gifts 10th Anniversary Edition by Ann Voskamp
The WayMaker Study Guide by Ann Voskamp
Tausend Geschenke by Ann Voskamp
A Child's Geography Explore His Earth, Volume 1 by Ann Voskamp
The Beatitudes by Hyatt Moore
Durch meine Risse scheint dein Licht by Ann Voskamp
The Broken Way by Ann Voskamp
Notes from a Blue Bike by Tsh Oxenreider
Hacedor de caminos by Ann Voskamp
Brieven van Ann Voskamp by Ann Voskamp
Tysiac darow. O sztuce codziennego szczescia, wydanie II by Ann Voskamp