Annabeth Albert Books
Frequent tweeter, professional grammar nerd, and obsessive reader, Annabeth Albert is also a Pacific Northwest romance writer in a variety of subgenres. Emotionally complex, sexy, and funny stories are her favorites both to read and to write. In between searching out dark heroes to redeem, she works a rewarding day job and wrangles two toddlers.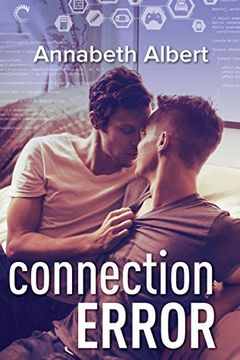 It's typical of video game programmer Josiah Simmons to be the last one on the plane on the way to the biggest meeting of his career. Though he's (mostly) coping with his ADHD, he can't handle another distraction. But he also can't ignore his rugged seatmate—especially once he learns the military man's a fan of his game.Ryan Orson refuses to let hi...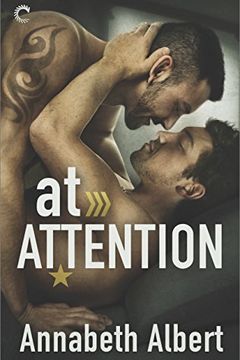 Lieutenant Apollo Floros can ace tactical training missions, but being a single dad to his twin daughters is more than he can handle. He needs live-in help, and he's lucky a friend's younger brother needs a place to stay. He's surprised to see Dylan all grown up with a college degree…and a college athlete's body. Apollo's widowed heart may still be...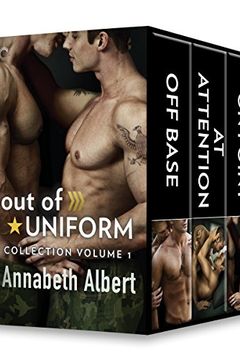 Read the first three books in Annabeth Albert's critically-acclaimed Out of Uniform series! Male/Male military romance at its very best.OFF BASEAfter trading the barracks for a fixer-upper rental, navy SEAL Zack Nelson wants peace, not a roommate—especially not Pike, who sees things about Zack he most wants to hide. Pike's flirting puts virgin Zack...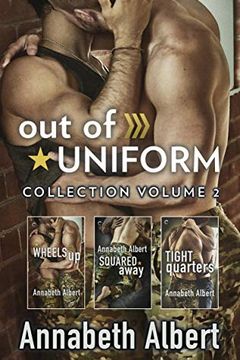 Three more sexy military romances in the Out of Uniform series from Annabeth Albert! Wheels Up Their love is forbidden, but their hearts aren't listening to rules and regulations… Lieutenant Dustin Strauss has kept his bisexual identity under wraps for years, along with his kinky side and a fondness for the military-themed semi-anonymous hookup web...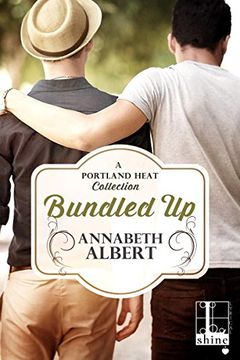 All three of The Portland Heat Novellas together for the first time!Served HotIn Portland, Oregon, the only thing hotter than the coffee shops, restaurants, and bakeries are the hard-working men who serve it up—hot, fresh, and ready to go—with no reservations…Robby is a self-employed barista with a busy coffee cart, a warm smile, and a major crush ...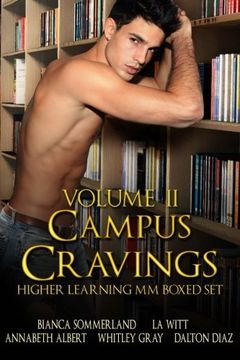 Campus Cravings Volume II
Higher Learning MM Bundle (Volume 2)
Bianca Sommerland, L.A. Witt, Annabeth Albert, Whitley Gray, Dalton Diaz
-
2014-08-26
Welcome to Cathia University, where school is in session! Nine of today's hottest gay romance authors have crafted brand-new interrelated novellas celebrating everything wonderful about college, including sophisticated professors, sexy teaching assistants, ambitious grad students, and spirited undergraduates, all looking for the same thing: an A+ i...
Player vs. Player. Fight!Brilliant graphic designer Ravi Tandel is ahead of the game—he's just been asked to present a top secret project at a huge conference in Seattle. All systems are go…until he learns his buttoned-up office nemesis is coming along for the ride.Tristan Jones isn't really the gamer type, but he knows the back end of the video ga...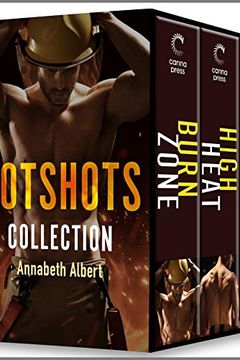 Danger lurks everywhere for Central Oregon's fire crews, but the biggest risk of all might be losing their hearts… Burn ZoneSmokejumper Lincoln Reid is speechless to see Jacob Hartman among his squad's new recruits. Linc had promised his late best friend he'd stay away from his little brother. And yet here Jacob is…and almost instantly, the same te...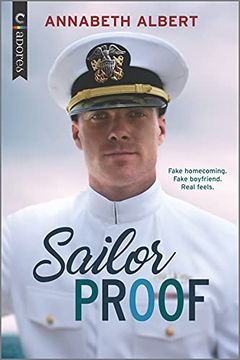 Sailor Proof
An LGBTQ Romance (Shore Leave Book 1)
Annabeth Albert
-
2021-09-28
The sexy Navy chief and his best friend's adorkable little brother… It's petty, but Naval Chief Derrick Fox wishes he could exact a little revenge on his ex by showing off a rebound fling. His submarine is due to return to its Bremerton, Washington, home base soon and Derrick knows all too well there won't be anyone waiting with a big, showy welcom...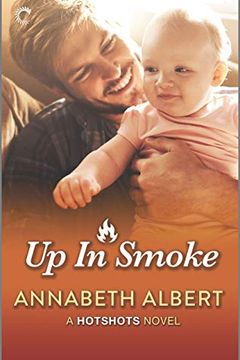 Up in Smoke
A Gay Firefighter Romance (Hotshots Book 4)
Annabeth Albert
-
2021-04-27
Three Men and a Baby meets Backdraft with explosive chemistry and heartfelt feels.Freewheeling smoke jumper Brandt Wilder thrives on adrenaline. He's never met a parachute he can't repair or a dangerous situation he couldn't wrangle his way out of. He's popular and fun-loving and not at all looking to settle down or form lasting relationships. It's...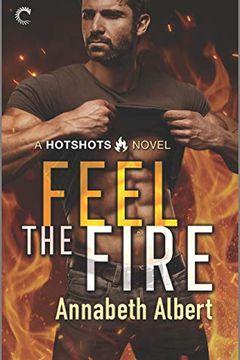 Better Not Pout by Annabeth Albert
Out of Character by Annabeth Albert
Resilient Heart by Annabeth Albert
Gathered Up by Annabeth Albert
Delivered Fast by Annabeth Albert
Love is All by Jeff Adams, Xio Axelrod, Meg Bonney, Rachel Lacey, Chantal Mer, R.L. Merrill, Connor Peterson, Susan Scott Shelley, Sophia Soames
High Heat by Annabeth Albert
Male/Male Romance Series Starter by Annabeth Albert, Sidney Bell, Layla Reyne, A.R. Barley
Arctic Heat by Annabeth Albert
Conventionally Yours by Annabeth Albert
Twice the Hero by Lori Foster, Annabeth Albert
Rogue Nights by Talia Hibbert, Annabeth Albert, Shae Connor, Hudson Lin, Ainsley Booth, Rebecca Crowley, Robin Covington
Arctic Wild by Annabeth Albert
Sergeant Delicious by Annabeth Albert
How We Began by Edie Danford
Featherbed by Annabeth Albert, Heart Eyes Press LGBTQ
Danced Close by Annabeth Albert
Winning Bracket by Annabeth Albert
Lumber Jacked by Annabeth Albert
Baked Fresh by Annabeth Albert
Arctic Sun by Annabeth Albert
Burn Zone by Annabeth Albert
Cup of Joe by Annabeth Albert
Level Up by Annabeth Albert
Hope on the Rocks by Annabeth Albert
Sink or Swim by Annabeth Albert