Annabeth Albert Books
Frequent tweeter, professional grammar nerd, and obsessive reader, Annabeth Albert is also a Pacific Northwest romance writer in a variety of subgenres. Emotionally complex, sexy, and funny stories are her favorites both to read and to write. In between searching out dark heroes to redeem, she works a rewarding day job and wrangles two toddlers.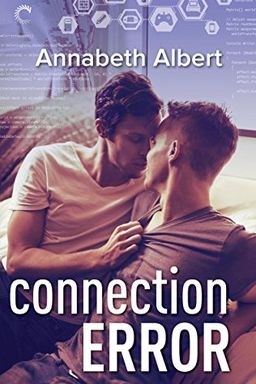 A gamer with ADHD and a military man with severe injuries find themselves connecting on a flight and decide to share a hotel room and a night of gaming during a delay. Can their new connection survive past their unexpected time together?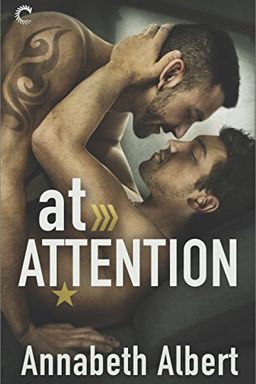 A single dad, Lieutenant Apollo Floros needs live-in help and is lucky when a friend's younger brother needs a place to stay. Dylan has grown up and is all man now. Despite his attraction, Dylan needs someone who can love him back, not just see him as a kid brother. As the two grow closer, the emotion between them scares Apollo senseless, forcing him to decide what's more important - his past or his future.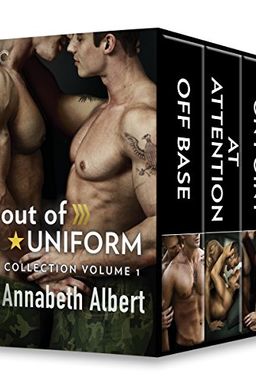 Experience the thrilling male/male military romance of Annabeth Albert's Out of Uniform Collection Volume 1. Follow navy SEALs Zack and Pike as they navigate their attraction while living together in OFF BASE. In AT ATTENTION, Lieutenant Apollo Floros finds himself in need of a live-in helper and turns to his friend's younger brother for assistance, but can he resist his growing feelings for Dylan? Lastly, decorated navy sniper Maddox Horvat realizes he wants his best friend and fellow SEAL Ben Tovey by his side forever, but will their friendship survive Maddox's confession in ON POINT?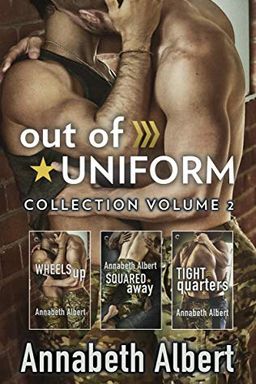 This series contains three military romances featuring characters navigating complicated relationships within the ranks. From a bisexual lieutenant hiding his identity to a SEAL grappling with his sexuality, these stories explore themes of love, trust, and risking it all for the one you want. With equal parts steamy scenes and emotional depth, this collection is a must-read for fans of the genre.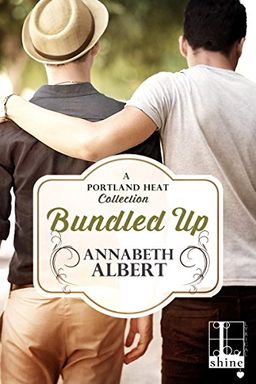 Three steamy novellas set in the deliciously hot city of Portland, Oregon. From self-employed baristas to hard-working bakers, these hard-bodied men serve up coffee, pastries, and love with no reservations. Follow their slow-brewing relationships as they go from simmering to steaming to piping hot, but will someone get burned? With flirty banter and sweet exchanges, these characters must navigate grief, friendship, and romance. These stories are sure to whet your appetite and leave you craving more.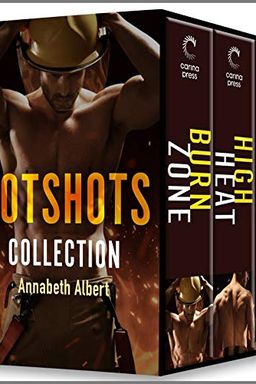 This collection of steamy romance novels follows the lives and loves of Central Oregon's fire crews. From speechless smokejumpers facing temptation, to a burned-out fire behavior specialist who returns to the place his heart was broken, to a hot-headed fire management expert thrown for a loop by his first love, these stories are full of danger, challenge, and the risk of losing one's heart.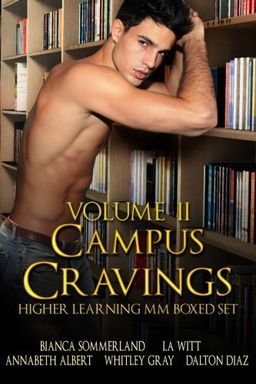 Campus Cravings Volume II
Higher Learning MM Bundle (Volume 2)
Bianca Sommerland, L.A. Witt, Annabeth Albert, Whitley Gray, Dalton Diaz
-
2014-08-26
Explore the complexities of college life and love with Campus Cravings Volume II. This anthology features nine original novellas from the hottest gay romance authors of today, all centered around Cathia University. Discover the interrelated stories of sophisticated professors, sexy teaching assistants, ambitious grad students, and spirited undergraduates all in search of an A+ in love. With tales of second chances, daring bets, and unexpected connections, this volume will have you turning the pages for more.
Two co-workers, Ravi and Tristan, come together to present a top-secret project at a conference in Seattle. Though they seem very different from each other, they manage to work together and form a connection during their trip. As they become closer, Tristan must decide if he's willing to take a risk and pursue a future with Ravi. Beta Test is a part of the #gaymers series and contains approximately 64,000 words.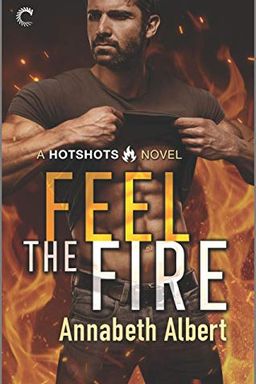 Feel the Fire
A Firefighter Reunion Romance (Hotshots Book 3)
Annabeth Albert
-
2020-10-26
"Feel the Fire" is a thrilling third installment in Annabeth Albert's Hotshots series, following two high school sweethearts whose careers bring them together again during an arson investigation in Central Oregon. Fire behavior specialist Luis and fire management expert Tucker must navigate old hurts, family responsibilities, and a grueling fire season as they rediscover their bond and tentatively rekindle their romance. With danger at every turn and smoking sheets aside, will this time be the start of forever? Don't miss this intense and emotional story of love and firefighting.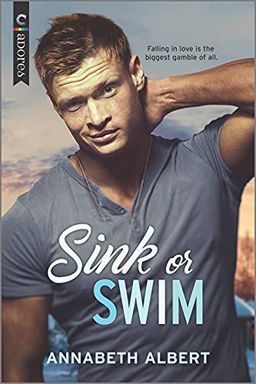 Sink or Swim is a heartwarming tale featuring Navy chief Calder Euler, who is stranded in a remote mountain cabin during a freak snowstorm. The cabin's caretaker, silver fox Felix Sigurd, claims the property is his, but Calder's paperwork says otherwise. Despite the initial tension, they slowly slip into the rhythms of a family as they care for Felix's two young daughters, and Calder realizes that his future may be with this unconventional family.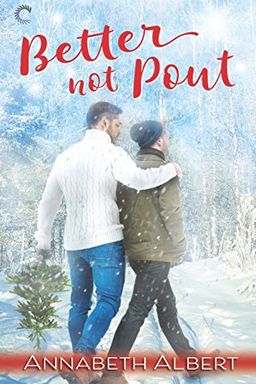 Up in Smoke by Annabeth Albert
Resilient Heart by Annabeth Albert
Delivered Fast by Annabeth Albert
Hope on the Rocks by Annabeth Albert
Gathered Up by Annabeth Albert
High Heat by Annabeth Albert
Male/Male Romance Series Starter by Annabeth Albert, Sidney Bell, Layla Reyne, A.R. Barley
Out of Character by Annabeth Albert
Sailor Proof by Annabeth Albert
Conventionally Yours by Annabeth Albert
Arctic Heat by Annabeth Albert
Lumber Jacked by Annabeth Albert
Arctic Wild by Annabeth Albert
How We Began by Edie Danford
Danced Close by Annabeth Albert
Winning Bracket by Annabeth Albert
Rogue Nights by Talia Hibbert, Annabeth Albert, Shae Connor, Hudson Lin, Ainsley Booth, Rebecca Crowley, Robin Covington
Sergeant Delicious by Annabeth Albert
Arctic Sun by Annabeth Albert
Baked Fresh by Annabeth Albert
Twice the Hero by Lori Foster, Annabeth Albert
Featherbed by Annabeth Albert, Heart Eyes Press LGBTQ
Burn Zone by Annabeth Albert
Love is All by Jeff Adams, Xio Axelrod, Meg Bonney, Rachel Lacey, Chantal Mer, R.L. Merrill, Connor Peterson, Susan Scott Shelley, Sophia Soames
Cup of Joe by Annabeth Albert
Level Up by Annabeth Albert