Annette Marie Books
Annette Marie is the author of YA urban fantasy series Steel & Stone, its prequel trilogy Spell Weaver, romantic fantasy Red Winter, and sassy UF series The Guild Codex.Her first love is fantasy, while fast-paced adventures and tantalizing forbidden romances are her guilty pleasures. She proudly admits she has a thing for dragons, and her editor has inquired as to whether she intends to include them in every single book.Annette lives in the frozen winter wasteland of Alberta, Canada (okay, it's not quite that bad). She shares her life with her husband and their furry minion of darkness—sorry, cat—Caesar. When not writing, she can be found elbow-deep in one art project or another while blissfully ignoring all adult responsibilities.Find out more about Annette and her books at www.annettemarie.ca.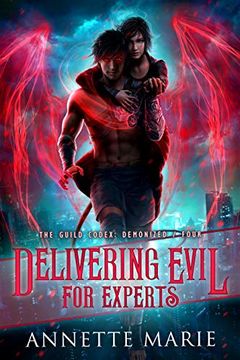 I promised to avenge my parents.But their killer is still on the loose, and he's stolen more than my parents' lives. Now, as he draws closer to his mysterious goals, he's poised to destroy what little I have left.I promised to translate an ancient grimoire.But it holds the secrets of my family—and the secret history of demon summoning. I fear its a...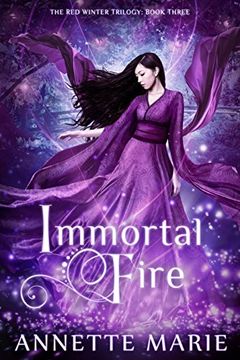 Once, Emi believed the heavenly gods were righteous and wise, while the earthly yokai spirits were bloodthirsty and evil. But with a traitorous deity poised to destroy her world, and the yokai standing as humanity's only defense, the lies of her upbringing have toppled to reveal a far more terrifying reality.Despite the looming threat, Emi can't es...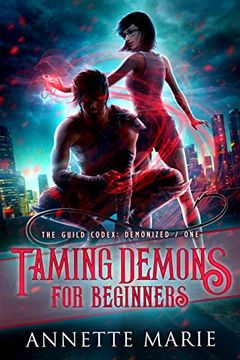 Rule one: Don't look at the demon.When I arrived at my uncle's house, I expected my relatives to be like me—outcast sorcerers who don't practice magic. I was right about the sorcery, but wrong about everything else.Rule two: Don't listen to the demon.My uncle chose a far deadlier power. He calls creatures of darkness into our world, binds them into...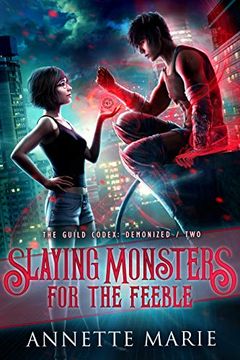 I'm bound to a demon. For my entire life, I avoided magic at all costs. Now, I'm responsible for a demon who wields magic more powerful than the toughest mage or sorcerer. Demons are evil. That's what my textbooks say. That's what I see. He's ruthless, he's temperamental, he's cold. But he protects me without fail. I wonder if he's hiding a heart b...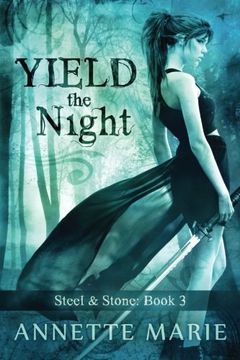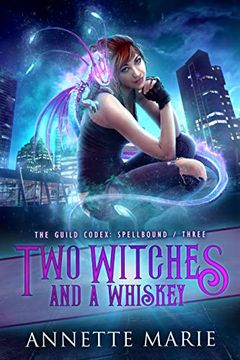 Three months ago, I landed a job as a bartender. But not at a bar—at a guild. Yeah, the magic kind. I'm not a badass mage like my three smokin' hot best friends. I'm not a sorcerer or an alchemist, or even a wussy witch. I'm just a human, slinging drinks like a pro and keeping my non-magical nose out of mythic business. Seriously, I know my limits....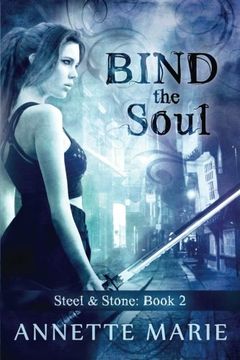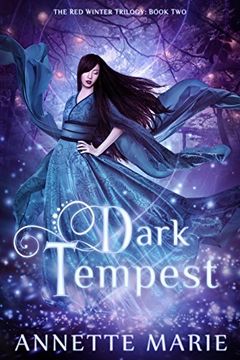 Emi has dedicated her life to becoming the perfect vessel for the goddess Amaterasu, but the insidious betrayal of another deity has changed everything. Now Amaterasu has charged Emi with an urgent mission: to find and free the earthly gods before mankind is brought to its knees beneath divine tyranny.At her side is Shiro, the mysterious fox spirit...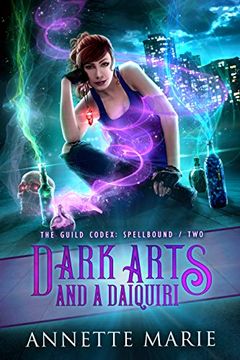 When I found myself facing down the scariest black-magic felon in the city, practically daring him to abduct me, I had to wonder exactly how I ended up here.It all started when I accidentally landed a job as a bartender--but not at a bar. At a guild, populated by mages, sorcerers, alchemists, witches, and psychics. Good thing this lame-o human is a...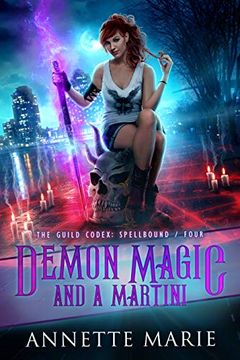 When I first landed a bartending job at the local guild, I didn't know a thing about magic. These days, I'm practically an expert on the different magical classes, but there's one nobody ever talks about: Demonica. Turns out they have a good reason for that. My guild is strictly hellion-free, because who wants to risk life and limb to control the b...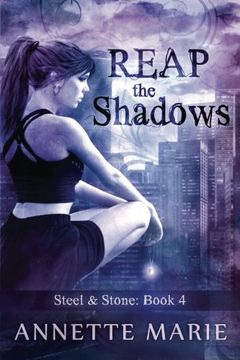 Druid Vices and a Vodka by Annette Marie
Damned Souls and a Sangria by Annette Marie
Red Winter by Annette Marie
Lost Talismans and a Tequila by Annette Marie
The Alchemist and an Amaretto by Annette Marie
Unleash the Storm by Annette Marie
Hunting Fiends for the Ill-Equipped by Annette Marie
Chase the Dark by Annette Marie
Warping Minds & Other Misdemeanors by Annette Marie, Rob Jacobsen
The Blood Curse by Annette Marie
Three Mages and a Margarita The Guild Codex by Annette Marie
The Shadow Weave by Annette Marie
Steel & Stone Companion Collection by Annette Marie
The Night Realm by Annette Marie
Red Winter by Annette Marie
Feed the Flames by Annette Marie
Hellbound Guilds & Other Misdirections by Annette Marie, Rob Jacobsen
A Damsel and a Demigod by Annette Marie
The One and Only Crystal Druid by Annette Marie
Rogue Ghosts & Other Miscreants by Annette Marie, Rob Jacobsen