Annette Marie Books
Annette Marie is the author of YA urban fantasy series Steel & Stone, its prequel trilogy Spell Weaver, romantic fantasy Red Winter, and sassy UF series The Guild Codex.Her first love is fantasy, while fast-paced adventures and tantalizing forbidden romances are her guilty pleasures. She proudly admits she has a thing for dragons, and her editor has inquired as to whether she intends to include them in every single book.Annette lives in the frozen winter wasteland of Alberta, Canada (okay, it's not quite that bad). She shares her life with her husband and their furry minion of darkness—sorry, cat—Caesar. When not writing, she can be found elbow-deep in one art project or another while blissfully ignoring all adult responsibilities.Find out more about Annette and her books at www.annettemarie.ca.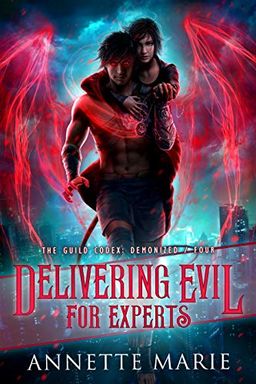 This thrilling book follows a young woman seeking to avenge her parents' death and unravel a dangerous family secret involving demon summoning. As she translates an ancient grimoire, she finds herself drawn closer to her enemy while questioning her own identity. With a captivating storyline and intriguing characters, this book is sure to keep readers on the edge of their seats.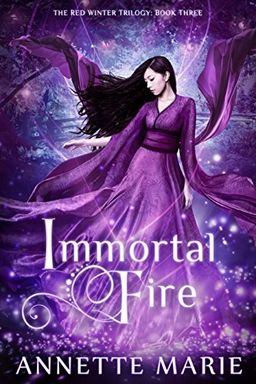 Discover a world where heavenly gods are not always righteous and wise, and where yokai spirits are humanity's only defense against a traitorous deity. Join Emi and Shiro, the fox yokai who has claimed her heart, as they take on immortal and all-powerful foes to save their world - even if it means losing each other. An action-packed adventure with a poignant love story at its heart, Immortal Fire will leave you breathless.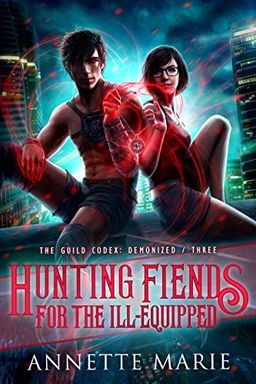 This thrilling book explores the dangers of power, greed, and evil. The protagonist, a demon contractor, sets out on a hunt for their parents' killer with the help of their demon. As they get closer to the truth, they uncover a tangled web of insidious evil that ensnares everything it touches. This book is part of The Guild Codex series, which includes the Demonized and Spellbound series. A warning to readers, this book contains spoilers for Spellbound #4, Demon Magic and a Martini.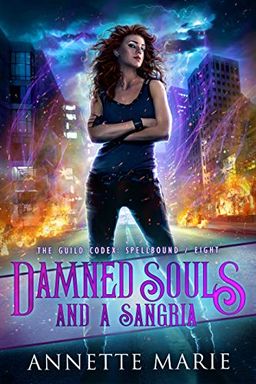 Join a spunky redhead turned pseudo mythic on a thrilling adventure that could cost her everything. With amazing friends, a misfit guild, and the best bartending job in the world, her life is turned upside down when she must save her loved ones from a ruthless hydra. Enter a web of deception in this action-packed fantasy series, including the latest installment, Damned Souls and a Sangria.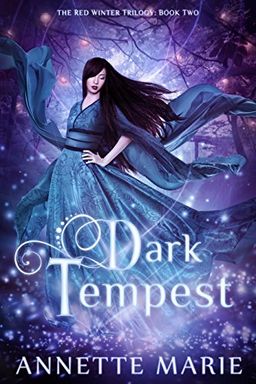 "Dark Tempest" takes you on a journey with Emi, a young girl tasked with finding and freeing the earthly gods before divine tyranny brings mankind to its knees. Alongside her is Shiro, a cunning fox spirit whose powers are bound by a curse that hinders his memory. Their search leads them to the spirit realm where the shadows of Shiro's past begin to emerge. This gripping adventure features 10 stunning illustrations by the award-winning artist Brittany Jackson. Will Emi and Shiro save the world before it's too late?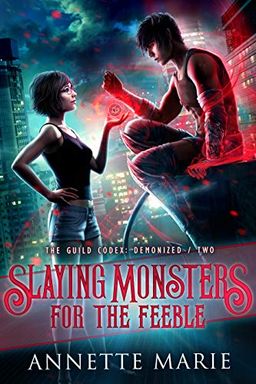 In "Slaying Monsters for the Feeble," a young woman must confront her fear of magic when she becomes bound to a demon with unimaginable power. Despite his reputation for ruthlessness, the demon ultimately proves to be a fierce protector. As they work together to survive, they must keep their illegal contract hidden from those who would seek to harm them. Annette Marie's new series offers a thrilling dive into the mythical world of dark magic.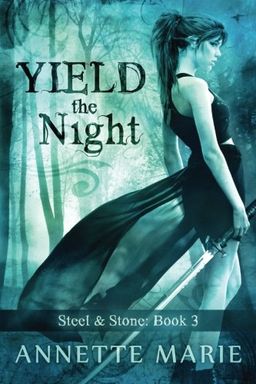 In "Yield the Night," Piper finds herself in the midst of the radical group, The Gaians, after they burn her home and take her prisoner. In exchange for her help in their mission to rid Earth of daemons, they promise her magic, which would allow her to reclaim her lost future. But the consequences of using her own magic could be deadly. Piper turns to Ash for help, but the true danger may lie within herself. This is the third book in the Steel & Stone Universe series.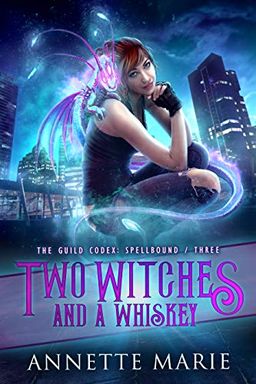 "Two Witches and a Whiskey" follows a human bartender who lands a job at a magic guild, working alongside her three mage friends. When a black-magic ritual goes awry, she finds herself fighting for survival against a fae lord and a rogue witch. With humor and heart, this thrilling urban fantasy explores the limits of magic and humanity.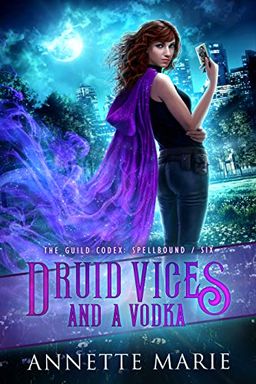 A guild bartender with a questionable moral compass is forced to decide whether to stop a dark druid/wanted criminal/reluctant friend from going on a revenge-fueled killing spree. With criminal gangs gearing up for war, she must determine who the real bad guy is and whether she dares stand in their way.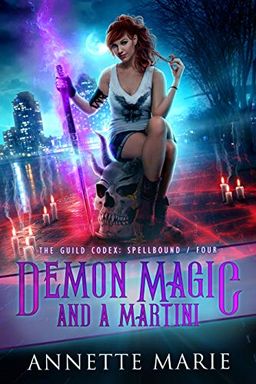 This magical book follows a bartender who becomes an expert in different magical classes, including Demonica. However, her guild is strictly demon-free for good reason. When a demon is loosed in the city, her friends are determined to slay it, but even combat mages are out-magicked. The demon is hunting too, searching for deadlier prey among the mythics in the city. To unravel the sinister motivations, uncovering dark secrets and learning truths she never wanted to know becomes necessary.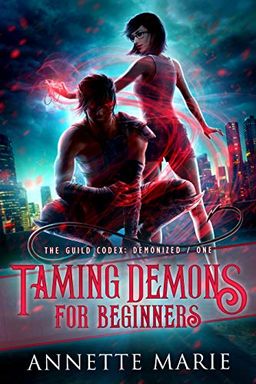 Lost Talismans and a Tequila by Annette Marie
Bind the Soul by Annette Marie
Reap the Shadows by Annette Marie
Dark Arts and a Daiquiri by Annette Marie
The Alchemist and an Amaretto by Annette Marie
Red Winter by Annette Marie
Unleash the Storm by Annette Marie
Chase the Dark by Annette Marie
The One and Only Crystal Druid by Annette Marie
Warping Minds & Other Misdemeanors by Annette Marie, Rob Jacobsen
Three Mages and a Margarita The Guild Codex by Annette Marie
Rogue Ghosts & Other Miscreants by Annette Marie, Rob Jacobsen
The Blood Curse by Annette Marie
Hellbound Guilds & Other Misdirections by Annette Marie, Rob Jacobsen
The Shadow Weave by Annette Marie
Steel & Stone Companion Collection by Annette Marie
Red Winter by Annette Marie
The Night Realm by Annette Marie
Feed the Flames by Annette Marie
A Damsel and a Demigod by Annette Marie