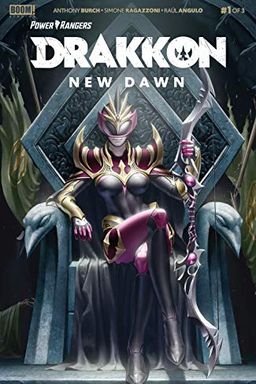 In this action-packed book, the Ranger Slayer sets out to eliminate Drakkon's legacy by infiltrating Deadlock, the prison tower where he held his enemies. Little does she know about the true power held within its walls, and the consequences of unlocking its doors. With the fate of the world at stake, Kimberly must uncover Drakkon's darkest secrets and face off against a beloved Power Rangers villain.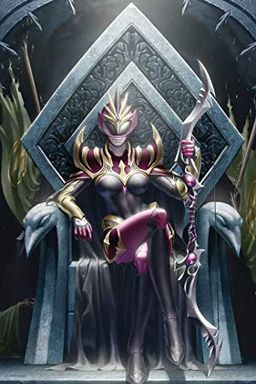 Power Rangers
Drakkon New Dawn
Ryan Parrott, Anthony Burch
-
2021-03-23
Experience the Rise of the Ranger Slayer, as she returns to her home dimension to uncover the darkest secrets left behind by Lord Drakkon. Can she fill the void left behind by his legacy, or will she be destroyed by it? Written by Ryan Parrott and Anthony Burch, and illustrated by Dan Mora and Simone Ragazzoni, this is a bold beginning for two of the most popular Power Rangers of all time. Don't miss out on Power Rangers: Ranger Slayer #1 and Power Rangers: Drakkon New Dawn #1-3.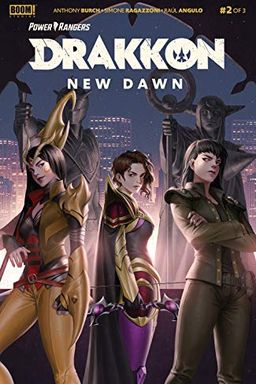 A shock discovery leads to a message sent into space, bringing Kimberly face-to-face with a powerful enemy in this gripping read. Will the help of the Unknown Ranger she freed be enough to save the day? Find out in this action-packed book.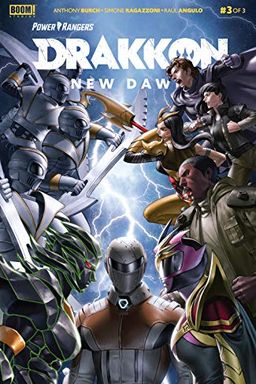 In a battle to save the world, Kimberly and the Power Rangers must unite to defeat Lord Drakkon's cataclysmic plan. The team faces a new, unprecedented enemy that pushes them to their limits. Don't miss this epic fight between good and evil.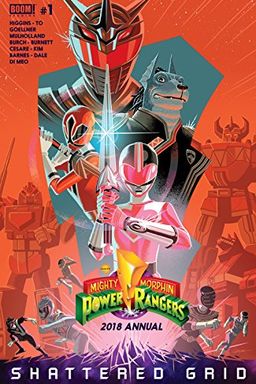 This action-packed annual brings together beloved Power Rangers teams from different universes, including Dino Charge, RPM, Time Force, Ninja Steel, and Dino Thunder. The fate of the universe is at stake as the evil Drakkon launches his attack. Fans of Power Rangers won't want to miss this thrilling adventure.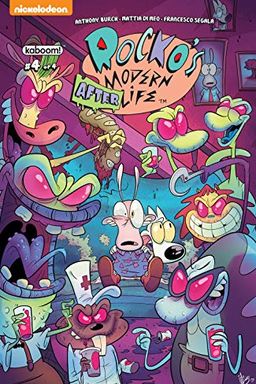 In Rocko's Modern Afterlife #4, the gang uncovers the source of the zombie outbreak - Conglom-o building. But to find a solution, Rocko must confront his hatred of the Internet and fight his way inside. An action-packed adventure that pits technology against the undead!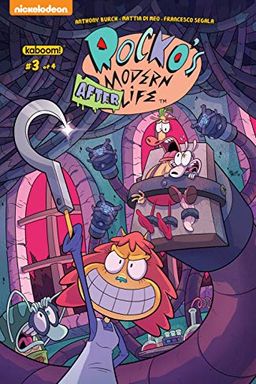 A group of friends face a zombie outbreak and race against time to save their friend from turning. The mysterious Dr. Hutchinson holds the key to the cause of the outbreak, adding a shocking twist to the story.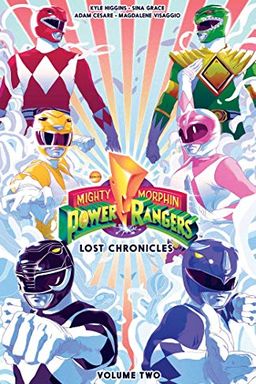 Explore the world of Power Rangers with this dynamic collection of stories from comic book legends around the globe. Celebrating 25 years of the franchise, the anthology includes tales from fan-favorite teams like Ninja Steel, RPM, SPD, and In Space. With contributions from renowned comic creators such as Kyle Higgins, Joe Quinones, and Sina Grace, this collection is a must-have for any Power Rangers enthusiast.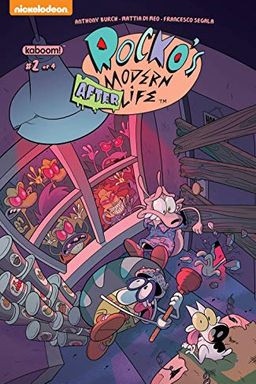 Fight through zombie-infested O-Town with Rocko and Spunky as they journey to Filburt's quirky survivalist home in this thrilling sequel to a beloved comic series.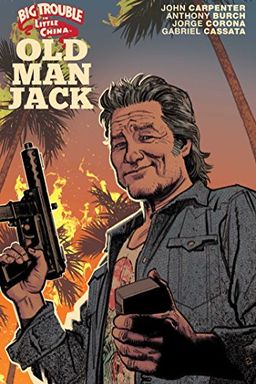 In this authorized and in-continuity sequel to the cult hit film Big Trouble in Little China, written by its creator John Carpenter and Anthony Burch, the world may have gone to hell but ol' Jack Burton is living it up in Florida. However, when his old nemesis David Lo-Pan reaches out for help, Jack must once again save the world from evil forces. This comic book collects issues #1-4, and is illustrated by Jorge Corona of We Are Robin and The Flash.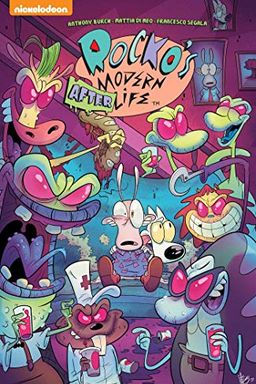 Metal Gear Solid by Ashly Burch, Anthony Burch
Joker by Anthony Burch, John Carpenter
El año del villano #3 (Joker / Black Adam) by John Carpenter, Paul Jenkins