Anthony Ryan Books
Anthony Ryan was born in Scotland in 1970 but spent much of his adult life living and working in London. After a long career in the British Civil Service he took up writing full time after the success of his first novel Blood Song, Book One of the Raven's Shadow trilogy. He has a degree in history, and his interests include art, science and the unending quest for the perfect pint of real ale.For news and general wittering about stuff he likes, check out Anthony's blog at: http://anthonystuff.wordpress.com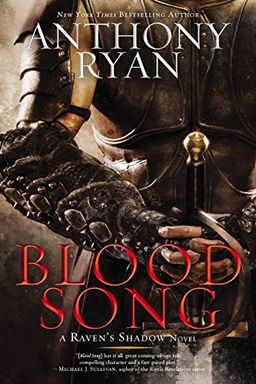 Blood Song
Anthony Ryan
-
2012-01-22

(first published in 2011)
Follow the journey of Vaelin Al Sorna, a young boy left by his father at the iron gate of the Sixth Order. Trained to be a Warrior of the Faith, Vaelin is hardened to a dangerous lifestyle of battle and celibacy. With no family except for the Order, Vaelin soon learns shocking truths about his mother and his father's motives. But destiny calls and Vaelin must face a future that will change not only the realm, but the world.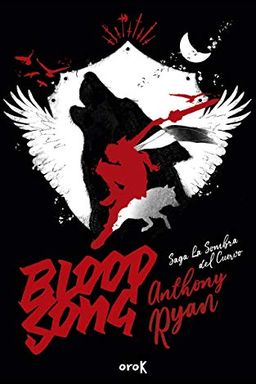 Follow Vaelin Al Sorna's journey as a young boy left at the Sixth Order, a group of celibate warriors dedicated to their faith and justice. With no family save the Order, Vaelin trains to become a hardened warrior, while grappling with his rage towards his father for depriving him of his birthright. As he uncovers the truth about his family and his destiny, he realizes that his future will not only alter the realm, but the entire world.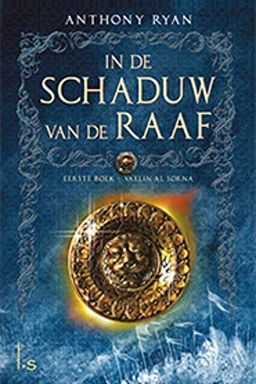 In this gripping tale, follow the life of Vaelin Al Sorna, a warrior with many names and a troubled past. As he faces certain death in the arena, he reflects on his life and the many questions that haunt him. From his abandonment at a young age to the mysterious figure known only as the Ene Die Wacht, this story is full of action and adventure that will keep you on the edge of your seat. Anthony Ryan's debut novel is an unrelenting internet bestseller that has taken Europe by storm.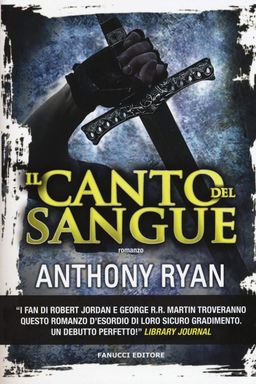 Follow the journey of Vaelin Al Sorna as he is dropped off at the iron gates of the Sixth Order, a group of warriors devoted to the Faith and the Realm. He will be trained and hardened to the austere, celibate, and dangerous life of a Warrior of the Faith. But there's more to his father's reasons for leaving him there than meets the eye, and Vaelin's destiny will alter not only the realm but the world.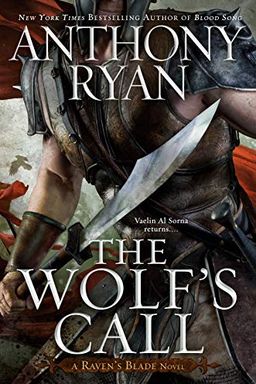 In the thrilling new novel from the acclaimed Raven's Shadow series, Vaelin Al Sorna is faced with a powerful new threat from an army called the Steel Horde, led by a man who believes himself a god. Vaelin must confront this danger despite his desire for a quiet life, and sets out to save the woman he lost long ago. As he travels to the realms of the Merchant Kings, Vaelin learns that there are battles even he cannot hope to win. Don't miss out on this epic adventure full of razor-sharp action.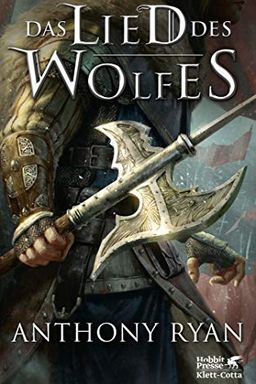 In this epic fantasy adventure, the renowned hero Vaelin Al Sorna is forced out of retirement when he learns that his lost love has fallen into the clutches of the Steel Horde, an army led by a self-proclaimed god. As Vaelin travels to the realms of the Merchant Kings, he discovers the truth that even he cannot win some battles. From the bestselling author of the Raven's Shadow series, this thrilling new story of action and sacrifice will captivate readers.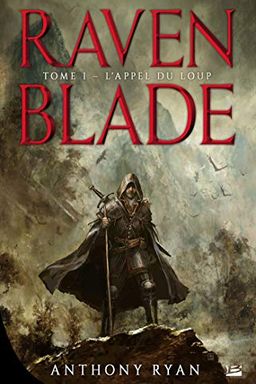 L'Appel du loup
L'Appel du loup (Raven Blade, 1) (French Edition)
Anthony Ryan
-
2019-07-23
A legendary hero must face a new army threatening the Realm and the woman he lost long ago. In Anthony Ryan's The Wolf's Call, Vaelin Al Sorna must confront the powerful Steel Horde to save his former love from their grasp. As war drums thicken, Vaelin learns he may be facing an unbeatable battle in this thrilling addition to the Raven's Shadow fantasy series.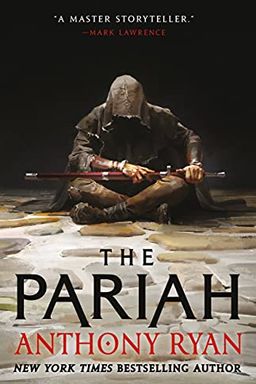 Embark on an epic journey in this spellbinding fantasy novel from a bestselling author. Follow Alwyn Scribe, a skilled thief turned soldier, as he seeks revenge and navigates the treacherous landscape of a troubled kingdom. When he falls under the command of a noblewoman haunted by visions of a looming demonic apocalypse, Alwyn must fight for his life while navigating deadly political intrigue. Will he choose to embrace his warrior spirit or remain an outlaw?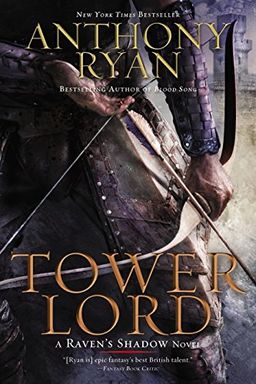 In Tower Lord, Vaelin Al Sorna is a legendary warrior haunted by a failed mission. Upon return, he seeks solace in his new role as Tower Lord and hopes for a peaceful life away from the kingdom's troubles. But that peace is short-lived as enemies from the past seek revenge and the Faith falls apart, leaving Vaelin to navigate a dangerous world with only his abilities and blood-song as guidance. Battles and betrayals abound in this thrilling tale of a reluctant hero forced to face his enemies and serve his kingdom once more.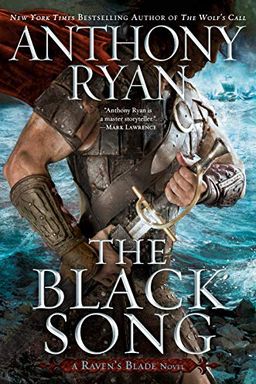 "The Black Song" is an enthralling conclusion to the Raven's Blade series by Anthony Ryan. The Steel Horde has destroyed the Venerable Kingdom, and their leader Kehlbrand is set on conquering the entire region. But Vaelin Al Sorna might be the only one who can stop him, despite being on the run and struggling with a dangerous new blood song that threatens to lead him down a dark path. Get ready for an action-packed adventure filled with fire, blood, and divine conquest.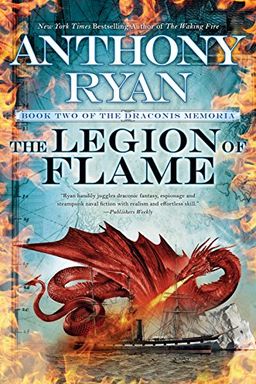 Dragon Blood, T2 by Anthony Ryan
Raven Blade, T2 by Anthony Ryan
The Empire of Ashes by Anthony Ryan
The Waking Fire by Anthony Ryan
The Kraken's Tooth by Anthony Ryan
City of Songs by Anthony Ryan
A Pilgrimage of Swords by Anthony Ryan
Many Are the Dead by Anthony Ryan
The Ballad of Bad Jack by Anthony Ryan
A Hymn to Gods Long Dead by Anthony Ryan
An Aria for Ragnarok by Anthony Ryan
A Song for Madame Choi by Anthony Ryan
Songs of the Dark by Anthony Ryan
Songs of the Dark by Anthony Ryan
Raven's Shadow Series Anthony Ryan Collection 3 Books Set (Blood Song, Tower Lord, Queen of Fire) by Anthony Ryan
Draconis Memoria 1-3 by Anthony Ryan
Deep Magic - Fourth Collection (Deep Magic collections) by Jeff Wheeler, Michael J. Sullivan, Charlie N. Holmberg, Anthony Ryan, Caitlyn McFarland, Jeanna Mason Stay, Wulf Moon
Grimdark Magazine Issue #10 by Anthony Ryan, Jesse Bullington, John Gwynne, Deborah A. Wolf, Matthew Cropley
Deep Magic - Third Collection (Deep Magic collections) by Jeff Wheeler, Carrie Anne Noble, Anthony Ryan, Wulf Moon, Charity West, Anthony Tardiff, Aaron Perry, KD Julicher
Deep Magic June 2016 by Jeff Wheeler, Charlie N. Holmberg, Carrie Anne Noble, Cecilia Dart-Thornton, Steve R. Yeager, Brendon C. Taylor, Deep Magic E-zine
Bloodsong - La Dame des Corbeaux & autres nouvelles (BRA.IMAGINAIRE) by Anthony Ryan
Legends II Stories in Honour of David Gemmell by Mark Lawrence, Stella Gemmell, Andy Remic, Rowena Cory Daniells, Anthony Ryan, Freda Warrington, John Hornor Jacobs, Edward Cox, Gavin Smith
Unbound by Shawn Speakman, Mark Lawrence, Bradley Beaulieu, Seanan McGuire, Michael J. Sullivan, Delilah S. Dawson, Rachel Caine, Terry Brooks, Joe Abercrombie
Unfettered II by Shawn Speakman, Jim Butcher, Rachel Caine, Peter Orullian, Naomi Novik, Charlaine Harris, Mark Lawrence, Brandon Sanderson
The Best of Deep Magic by Jeff Wheeler, Anthony Ryan, Ken Liu, Michael J Sullivan, Charlie N. Holmberg, Jeanna Mason Stay, Wulf Moon
Slab City Blues by Anthony Ryan
The Lord Collector by Anthony Ryan
Sandrunners by Anthony Ryan
Queen of Fire by Anthony Ryan
A Duel of Evils by Anthony Ryan
The Mist and the Blindness by Anthony Ryan
Story Behind the Book by Steven Erikson, Adrian Tchaikovsky, Hugh Howey, Richard Kadrey, Rod Rees, Christopher Fowler, Stephen Deas, Gary Gibson