Anthony Ryan Books
Anthony Ryan was born in Scotland in 1970 but spent much of his adult life living and working in London. After a long career in the British Civil Service he took up writing full time after the success of his first novel Blood Song, Book One of the Raven's Shadow trilogy. He has a degree in history, and his interests include art, science and the unending quest for the perfect pint of real ale.For news and general wittering about stuff he likes, check out Anthony's blog at: http://anthonystuff.wordpress.com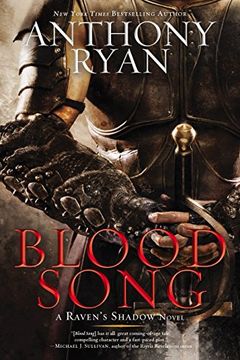 Blood Song
Anthony Ryan
-
2015-02-03

(first published in 2011)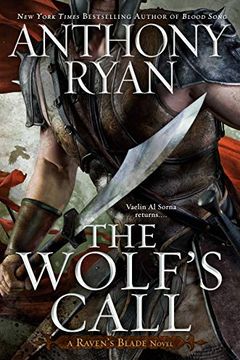 Anthony Ryan's debut novel Blood Song - book one of the Raven's Shadow series - took the fantasy world by storm. The sequels, Tower Lord and Queen of Fire were both New York Times bestsellers. Now, Anthony Ryan returns to the world of this acclaimed fantasy series with The Wolf's Call, which begins a thrilling new story of razor-sharp action and ep...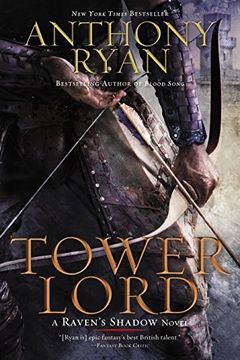 Tower Lord
Anthony Ryan
-
2015-06-02

(first published in 2014)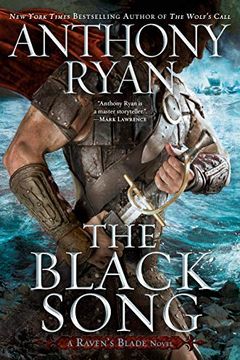 The Black Song is the action-packed conclusion to the Raven's Blade series by Anthony Ryan, which began with The Wolf's Call.The Steel Horde has laid waste to the Venerable Kingdom, unleashing a storm of fire and blood. Now the leader of this mighty host - Kehlbrand, the warlord who thinks himself a god - turns his eyes to the other merchant kingdo...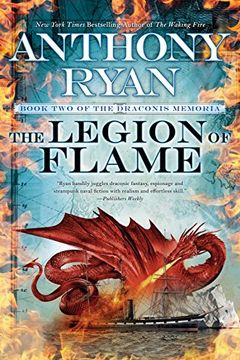 Survival is the only currency...For centuries, the vast Ironship Trading Syndicate relied on drake blood--and the extraordinary powers it confers to those known as the Blood-blessed--to fuel and protect its empire. But when the drake blood lines began to fail, a perilous expedition was mounted to secure them.Claydon Torcreek survived the fraught mi...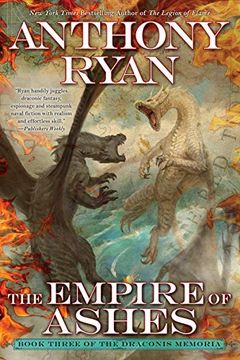 For hundreds of years, the Ironship Trading Syndicate was fuelled by drake blood–and protected by the Blood-blessed, those few who could drink it and wield fearsome powers. But now the very thing that sustained the corporate world threatens to destroy it.A drake of unimaginable power has risen, and it commands an army of both beasts and men. Rogue ...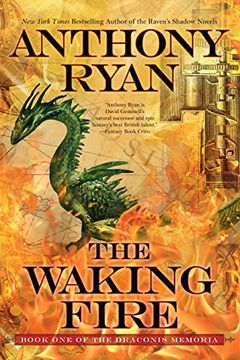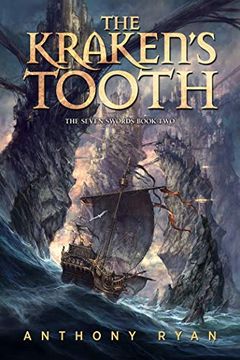 THE GREAT MERCHANT CITY OF CARTHULA—RAISED FROM THE BONES OF A KRAKEN ON THE WHIM OF A GODDESS WHERE NOBLE HOUSES CALL UPON DARK MAGIC TO TRIUMPH IN THEIR ENDLESS AND DEADLY GAME FOR DOMINION… Landless one-time king Guyime, once called Pilgrim but known to history as the Ravager, has survived the fall of the Execration — an event that set him on a ...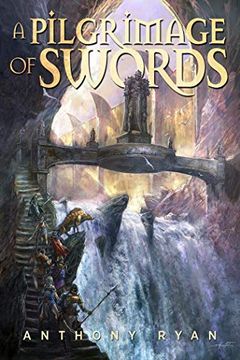 It is two hundred years since the deity known as the Absolved went mad and destroyed the Kingdom of Alnachim, transforming it into the Execration, a blasted wasteland filled with nameless terrors. For decades, desperate souls have made pilgrimage to the centre of this cursed land to seek the Mad God's favour, their fate always unknown. Now a vetera...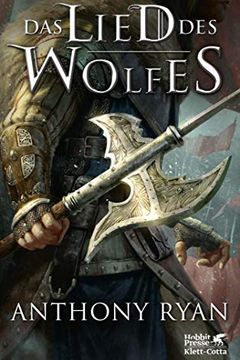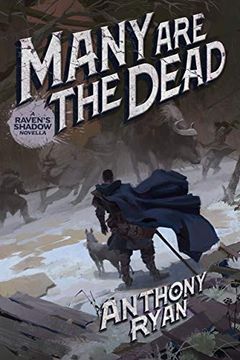 The Ballad of Bad Jack by Anthony Ryan
A Hymn to Gods Long Dead by Anthony Ryan
L'Appel du loup by Anthony Ryan
The Pariah by Anthony Ryan
Dragon Blood, T2 by Anthony Ryan
An Aria for Ragnarok by Anthony Ryan
A Song for Madame Choi by Anthony Ryan
Il canto del sangue. L'ombra del corvo by Anthony Ryan
Songs of the Dark by Anthony Ryan
Draconis Memoria 1-3 by Anthony Ryan
Raven's Shadow Series Anthony Ryan Collection 3 Books Set (Blood Song, Tower Lord, Queen of Fire) by Anthony Ryan
Legends II Stories in Honour of David Gemmell by Mark Lawrence, Stella Gemmell, Andy Remic, Rowena Cory Daniells, Anthony Ryan, Freda Warrington, John Hornor Jacobs, Edward Cox, Gavin Smith
Grimdark Magazine Issue #10 by Anthony Ryan, Jesse Bullington, John Gwynne, Deborah A. Wolf, Matthew Cropley
Deep Magic - Fourth Collection (Deep Magic collections) by Jeff Wheeler, Michael J. Sullivan, Charlie N. Holmberg, Anthony Ryan, Caitlyn McFarland, Jeanna Mason Stay, Wulf Moon
In de schaduw van de raaf by
City of Songs by Anthony Ryan
Deep Magic - Third Collection (Deep Magic collections) by Jeff Wheeler, Carrie Anne Noble, Anthony Ryan, Wulf Moon, Charity West, Anthony Tardiff, Aaron Perry, KD Julicher
BLOOD SONG (La Sombra del Cuervo nº 1) by Anthony Ryan
The Best of Deep Magic by Jeff Wheeler, Anthony Ryan, Ken Liu, Michael J Sullivan, Charlie N. Holmberg, Jeanna Mason Stay, Wulf Moon
Bloodsong - La Dame des Corbeaux & autres nouvelles (BRA.IMAGINAIRE) by Anthony Ryan
Deep Magic June 2016 by Jeff Wheeler, Charlie N. Holmberg, Carrie Anne Noble, Cecilia Dart-Thornton, Steve R. Yeager, Brendon C. Taylor, Deep Magic E-zine
Raven Blade, T2 by Anthony Ryan
Songs of the Dark by Anthony Ryan
Story Behind the Book by Steven Erikson, Adrian Tchaikovsky, Hugh Howey, Richard Kadrey, Rod Rees, Christopher Fowler, Stephen Deas, Gary Gibson
Unbound by Shawn Speakman, Mark Lawrence, Bradley Beaulieu, Seanan McGuire, Michael J. Sullivan, Delilah S. Dawson, Rachel Caine, Terry Brooks, Joe Abercrombie
Unfettered II by Shawn Speakman, Jim Butcher, Rachel Caine, Peter Orullian, Naomi Novik, Charlaine Harris, Mark Lawrence, Brandon Sanderson
The Lord Collector by Anthony Ryan
Slab City Blues by Anthony Ryan
Sandrunners by Anthony Ryan
Queen of Fire by Anthony Ryan
The Mist and the Blindness by Anthony Ryan
A Duel of Evils by Anthony Ryan