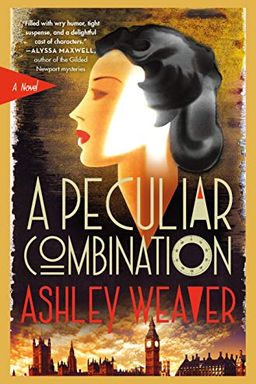 Set in England during World War II, this delightful mystery follows the story of Electra McDonnell and her family who earn their living breaking into the homes of the rich. When a government official offers Ellie a deal to retrieve blueprints critical to the British war effort, Ellie finds herself caught up in a thrilling adventure filled with spies, murder, and romance. With the fate of the country at stake, Ellie and Major Ramsey must work together to unmask a double-agent before valuable allied plans fall into German hands.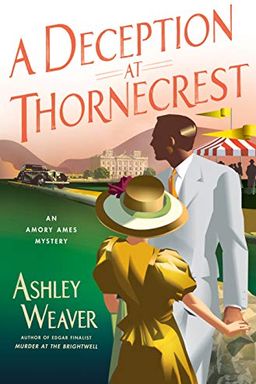 A Deception at Thornecrest is a charming mystery set in 1930s England. When a woman appears claiming to be the wife of Amory Ames' husband, Milo, she is convinced it's a mistake. But when a second unexpected visitor arrives and a stable hand is found dead, Amory becomes determined to uncover the killer in the midst of the Springtide Festival.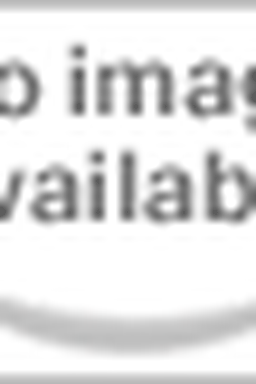 London, 1940. Follow Ellie McDonnell and her family as they help the government's war effort by solving a mystery filled with spies, murder, romance, and wit. The Key to Deceit is a charming World War II novel with a touch of theft, and a lot of heart. When a woman's body is found in the Thames, the McDonnells must unlock an impossible code to reveal the truth about her death.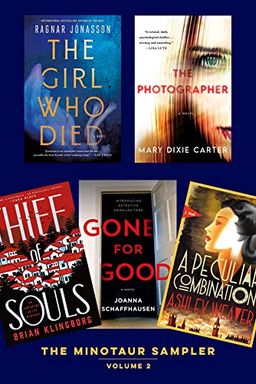 The Minotaur Sampler, Volume 2
New Books to Make Your Heart Race
Brian Klingborg, Ashley Weaver, Ragnar Jonasson, Mary Dixie Carter, Joanna Schaffhausen
-
2021-04-05
Discover heart-pumping suspense with The Minotaur Sampler, Volume 2. This free sampler features the beginnings of five must-read novels publishing Spring/Summer 2021, including a slyly observed tale of obsession, a secluded village with alarming secrets, a cold case heating up in Chicago, a charming World War II mystery filled with spies and romance, and a brutal murder in rural China. Get your hands on this captivating sampler and find your next thrilling read.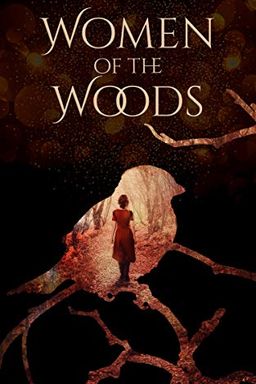 Women of the Woods
Fabled Collective, Mary Rajotte, Marshall Moore, A.R. Cook, Arwen Spicer, Caitlin E. Jones, Victoria Audley, Katie Brittle, Whitney Zahar, M. Regan, H. Parsons, Ashley Weaver, Katie Coughran, Jennifer Cizl, Vanessa K. Eccles
-
2020-09-30
Enter the spooky and gothic world of Women of the Woods, a thrilling anthology full of witches, shapeshifters, and curses that will keep you up at night. Featuring more than a dozen talented authors, each story offers a modern twist on the classic tales of Edgar Allan Poe and Nathaniel Hawthorne. From the dead heart of the forest to the safety of the woods during a virus outbreak, these stories will remind you that bedtime stories are not just for children. Only the fearless can survive the eerie magic of Women of the Woods.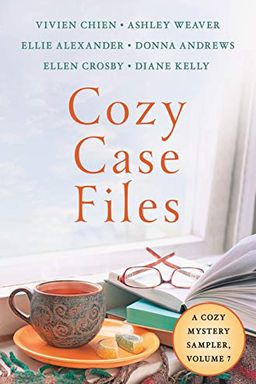 Get a sneak peek at some of the charming new cozy mysteries coming this fall with Cozy Case Files, Volume 7. Join private detective Agatha Raisin, police officer Megan Luz and her K-9 partner, and thrill writer in hiding for exciting adventures. For foodie cozies, indulge at the Ho-Lee Noodle House or Oregon's favorite bakeshop, Torte. Wash it all down with a pint with brewer Sloan Krause or wine with vineyard owner Lucie Montgomery. Don't miss out on these cozy stories from top authors.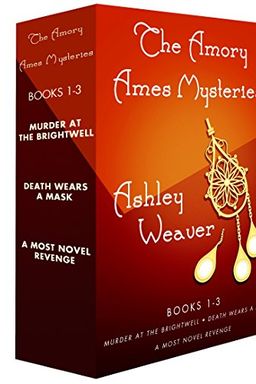 Travel back to 1930s England with the Amory Ames Mysteries. Follow high society couple Milo and Amory as they navigate the intrigue and danger of murder investigations. With Milo's charm and Amory's curiosity, the two prove to be a fearless and formidable team. This eBook bundle includes the first three books in the series - Murder at the Brightwell, Death Wears a Mask, and A Most Novel Revenge. Don't miss out on this thrilling and captivating historical mystery series.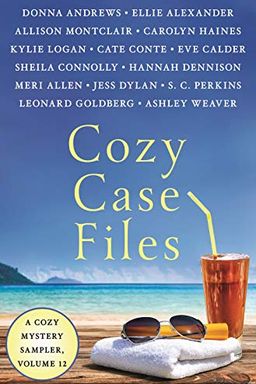 Cozy Case Files, A Cozy Mystery Sampler, Volume 12
Ellie Alexander, Eve Calder, Cate Conte, Donna Andrews, Meri Allen, Sheila Connolly, Hannah Dennison, Jess Dylan, Leonard Goldberg, Carolyn Haines, Kylie Logan, Allison Montclair, S. C. Perkins, Ashley Weaver
-
2021-05-04
Get ready to discover new cozy mysteries with Cozy Case Files Volume 12! This sampler features the beginnings of fourteen charming tales from popular mystery authors, including Ellie Alexander, Donna Andrews, and Sheila Connolly. From sweet treats to cadaver dogs, you'll find a little bit of everything in this collection. Travel through time and solve a Sherlockian mystery, or stay in the present and untangle secrets from the past. Download your free copy today for a cozy reading experience!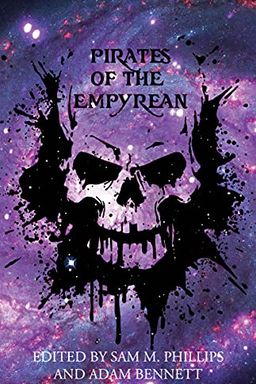 Embark on a swashbuckling adventure with Pirates of the Empyrean. This collection features a vast array of pirate stories told across seven seas and dimensions. Discover the thrill of treasure hunting in space ship graveyards, epic battles with space whales, and stowing away on airships bound for fantasy realms. Get ready for tales of whimsy, excitement, and loot, all while being warned of the pesky pirates of the empyrean trying to steal your heart and fill your mind with visions of gold.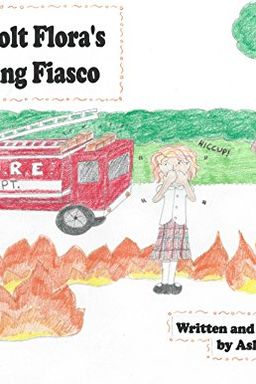 A young girl named Flora feels like an outcast due to her unique ability that causes chaos wherever she goes. She longs to be like everyone else. That is until a new student with a special talent arrives at school. Flora begins to wonder if her ability is a curse or a blessing.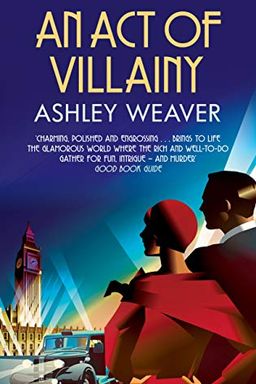 A Dangerous Engagement by Ashley Weaver
A Most Novel Revenge by Ashley Weaver
Amory Ames und das mörderische Geheimnis (Amory Ames ermittelt-Reihe 3) by Ashley Weaver
Death Wears a Mask by Ashley Weaver
Cozy Case Files, A Cozy Mystery Sampler, Volume 10 by Carolyn Haines, Ashley Weaver, Ellie Alexander, Jane K. Cleland, Donna Andrews, Vivien Chien, Elizabeth Penney, Diane Kelly, Cate Conte, Susan Cox, Ellen Hart
The Essence of Malice by Ashley Weaver
Murder at the Brightwell by Ashley Weaver
Intrigue in Capri by Ashley Weaver