Aurora Rose Reynolds Books
Aurora Rose Reynolds is a New York Times, USA Today and Wall Street Journal bestselling author whose wildly popular series include Until, Until Him, Until Her, Underground Kings and Shooting Stars.Her writing career started in an attempt to get the outrageously alpha men who resided in her head to leave her alone and has blossomed into an opportunity to share her stories with readers all over the world.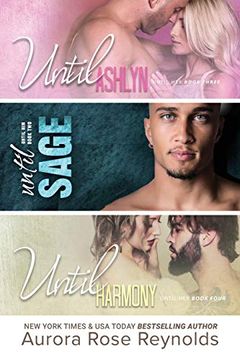 Until Harmony
Until Him/Her
Aurora Rose Reynolds, Aurora Rose Reynolds
-
2018-03-06
"Until Harmony" is a thrilling romance novel about Harmony Mayson, a risk-averse girl who falls for the wild and free biker, Harlen MacCabe. As Harmony craves the freedom he brings, Harlen is determined to live life on his own terms after losing both his parents at an early age. However, their newfound happiness may be cut short as revenge is in the air, and someone won't stop until a debt is settled. Get ready for a heart-racing read about love, danger, and taking risks.
A woman and her daughter are kept safe by a man named Jax Mayson. Despite her initial resistance, the woman can't help but fall for Jax, even though he has a reputation for being a heartbreaker. Jax knows that this woman is the one for him, and he'll do anything to keep both her and her daughter safe, even if it means confronting his own dark past.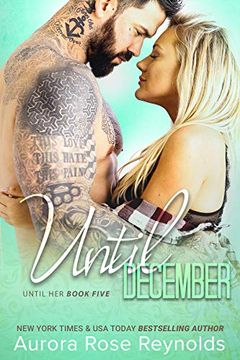 Until December
Until Her (Until Him/Her Book 8)
Aurora Rose Reynolds
-
2019-07-30
"Until December" is a captivating romance about Gareth Black and December Mayson. Gareth is immediately drawn to December at her cousin's wedding, and she feels the same pull towards him. But as they navigate through hurdles such as exes, unexpected surprises, and work drama, will they be able to keep their connection alive and find their happily ever after?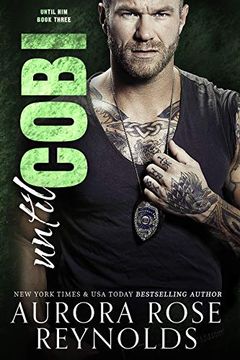 This steamy romance novel follows the undeniable attraction between Cobi and Hadley. Cobi knows Hadley is the one for him, but convincing her to take a chance on love won't be easy. As they begin to intertwine their lives, a dangerous threat emerges, putting their future together in jeopardy. Will they fight for their happiness or be pulled apart forever?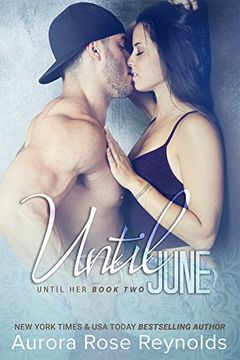 A whirlwind romance results in a secret marriage between June and Evan before he leaves for boot camp. Despite Evan's doubts about his worthiness for June, they both long for a life together. However, their marriage turns into a secret divorce when June is served papers while Evan is overseas. Years later, June and Evan cross paths again, and while they try to ignore their past, they can't help but feel drawn to each other. Will their love endure, or will outside forces keep them from a happy ending?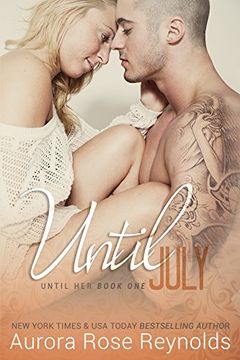 "Until July" is a love story about Wes Silver, a bad boy biker who falls head over heels for July Mayson, a quirky blonde who knocks him on his ass during their first encounter. Wes is smitten with July and will stop at nothing to protect her. July is drawn to Wes like no one else before him. However, she must tell her overprotective father that she has found her boom.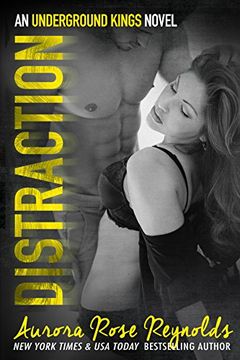 Distraction
An underground kings novel (Underground Kings Series Book 3)
Aurora Rose Reynolds
-
2016-02-02
"Distraction" explores the story of Sven, a man who prides himself on being emotionally detached, and Maggie, a woman who has never found the right partner. When they wake up together after a night of unknown events, they must confront their feelings and work to build a future together. This steamy romance features an alpha male and mature themes.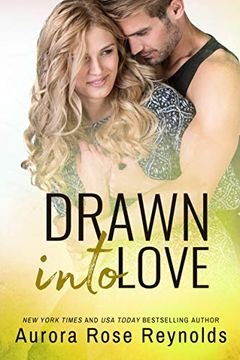 This romantic comedy revolves around Courtney, a divorcee who's moved to Manhattan for a fresh start. She's content with her newfound single status until she meets a handsome architect who's also a devoted single dad. Courtney is hesitant to open up due to her past, but Lucas isn't willing to let her go easily. The only way for their love to succeed is if they both take a chance and fight for it.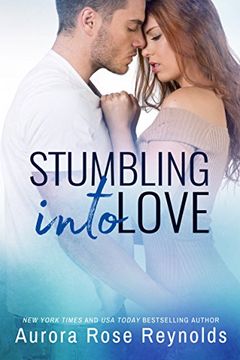 A story about unexpected romance, "Stumbling into Love" follows Mackenzie Reed as she's stood up on a date, only for a rugged, hot stranger to walk into her life. Though she intends for it to be a one-night fling, Wesley Porter is determined to prove they're meant to be more. But Mackenzie has been hurt before and is hesitant to fall for him. Will Wesley be able to convince her otherwise?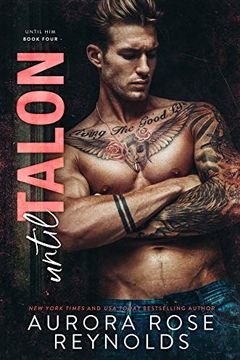 Until Talon
Until Him/Her
Aurora Rose Reynolds
-
2020-08-04
A heartwarming tale about family, trust, and the power of love. When Mia moves to Tennessee to help her sister and her three girls, she meets Talon - a man on a mission to prove that true goodness still exists. As they grow closer and build something beautiful, someone from Talon's past threatens to tear them apart. Can they weather the storm?
Until April by Aurora Rose Reynolds
Obligation by Aurora Rose Reynolds
Falling Fast by Aurora Rose Reynolds
Tossed Into Love by Aurora Rose Reynolds
Running into Love by Aurora Rose Reynolds
One More Time by Aurora Rose Reynolds
Hooking Him by Aurora Rose Reynolds
Rushed by Aurora Rose Reynolds
Fighting to Breathe by Aurora Rose Reynolds
Infatuation by Aurora Rose Reynolds, Rochelle Paige
Wide Open Spaces by Aurora Rose Reynolds
Baiting Him by Aurora Rose Reynolds
One Last Wish by Aurora Rose Reynolds
Catching Him by Aurora Rose Reynolds
Love at The Bluebird by Aurora Rose Reynolds, Jessica Marin, Boom Factory Publishing
Alpha Mix by Aurora Rose Reynolds
A Mayson Family Christmas by Aurora Rose Reynolds
Until trilogy by Aurora Rose Reynolds
Until More by S. Van Horne
Finders Keepers by C.A Rose
The Wrong/Right Man by Aurora Rose Reynolds
Trapping Her by Aurora Rose Reynolds, Aurora Rose Reynolds