Barbara Cameron Books
Librarian Note: There is more than one author in the GoodReads database with this name.CBD, CBA, and ECPA bestselling author of 24 books (including new series upcoming for Abingdon Press in 2011/2012) including fiction and non-fiction books for Abingdon Press, Thomas Nelson, Harlequin, and other publishers.I sold three films to HBO/Cinemax and am the first winner of the Romance Writers of America Golden Heart Award.My two novellas won the 2nd and 3rd place in the Inspirational Readers Choice Contest from the Faith, Love, and Hope chapter of RWA. Both were finalists for the novella category of the Carol Award of the American Christian Writers Award (ACFW).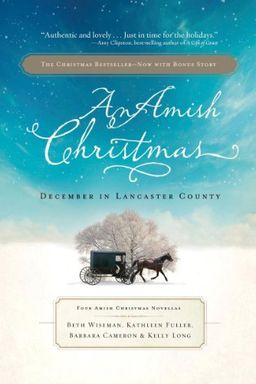 An Amish Christmas
December in Lancaster County
Barbara Cameron, Beth Wiseman, Kathleen Fuller
-
2009-09-14
"Celebrate the spirit of Christmas through four heartwarming Amish romances. From lost love and forgiveness to the birth of a child and unexpected help, these stories explore the magic of the holiday season with charming characters and a cozy setting. Fall in love with the simplicity and beauty of Amish traditions as you immerse yourself in these tales of love and hope."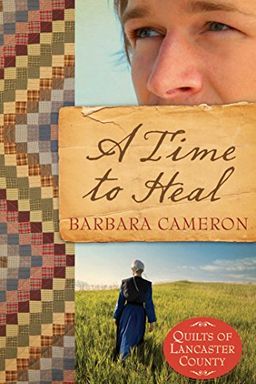 A weary ex-soldier finds peace in a pacifist Amish community, but when he falls for a gentle woman, threats arise. He must stay and reveal a secret that could take away everything.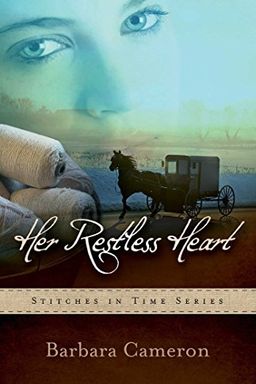 A young Amish woman named Mary Katherine faces a difficult choice when she meets an Amish man from Florida who shares her restlessness for something different. As she's torn between her faith and the possibility of a new kind of life, she must decide whether to follow her heart or stay true to her traditions. With love and faith at the forefront, this emotional story will tug at your heartstrings.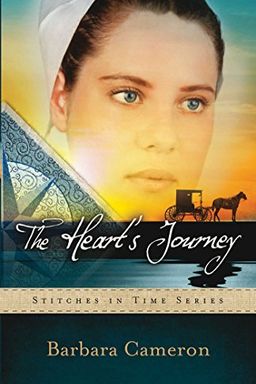 Follow Naomi in The Heart's Journey as she navigates through her doubts and discovers her true desires. Struggling with an impending wedding to a controlling and unsupportive fiance, Naomi takes a break from her duties as a quilter and travels with her grandmother to Pinecraft, Florida. Along the way, she finds unexpected love with their Englisch driver, Nick, but fears veering off the safe path she had envisioned for her life. Will Naomi be brave enough to follow her heart, or will she conform to societal expectations? Read The Heart's Journey to unravel Naomi's heart-tugging journey.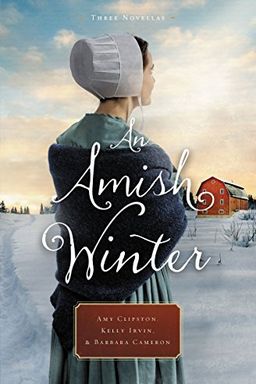 An Amish Winter
Home Sweet Home, A Christmas Visitor, When Winter Comes
Amy Clipston, Kelly Irvin, Barbara Cameron
-
2017-12-05
"An Amish Winter" is a collection of heartwarming novellas filled with love, hope, and second chances. Follow the journey of Chace and Mia as they find their way back to each other in a rustic cabin, Frannie as she navigates her complicated love story with a handsome Englisch farm boy, and Rebecca as she learns to heal from a tragic loss and reconnect with her past. This book is a perfect winter read that will warm your heart and leave you feeling inspired.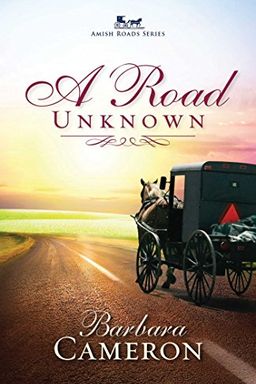 A young Amish woman, Elizabeth, is torn between her familiar but demanding community and the possibilities of rumschpringe in a neighboring town that her "Englisch" friend, Paula, calls "paradise." Attracting the attentions of both her new boss and Paula's friend, Elizabeth must navigate through new relationships to discover what she truly wants: a fresh start or a return to her roots.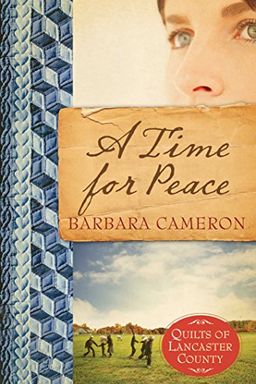 A woman finds love and fulfillment with her family and career, but when a long-lost letter from her father is discovered, everything she believes in is thrown into question. Her sense of peace shattered, she wrestles with betrayal and struggles to reconcile her renewed faith amidst the love of those around her.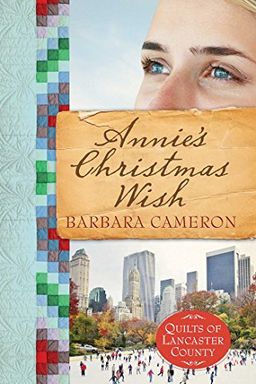 Annie has always dreamed of visiting New York City, and when her family agrees to take her during her rumschpringe, she jumps at the chance. But not everyone is happy about her taste of big city life, especially Aaron, who fears she won't want to return home. As they navigate the dazzling holiday season, Aaron tries to show her what really matters - family, love, and faith. Will she choose to stay in the city or return to her Amish community?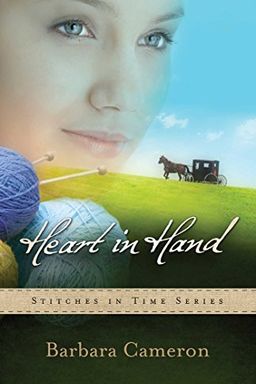 Heart in Hand follows the story of Anna, a widow who is reminded of the brevity of love at her cousin's wedding. As she begins to open her heart to a new relationship with a caring man named Gideon, she fears the possibility of losing another loved one. Set in an Amish community, this novel beautifully weaves together the threads of family, creativity, and second chances at love.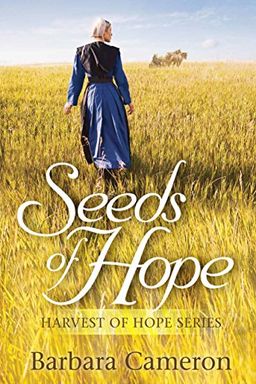 "Seeds of Hope" is a heartwarming story about two people from vastly different backgrounds who find themselves falling in love. Miriam is content in her Amish community, while Mark is a big-city attorney who longs for something more. When Mark returns to his grandfather's farm and reconnects with Miriam, he realizes that the simple life may be what he's been searching for. Will their love be enough to bridge the gap between their two worlds? Find out in this inspirational tale of true love and the power of hope.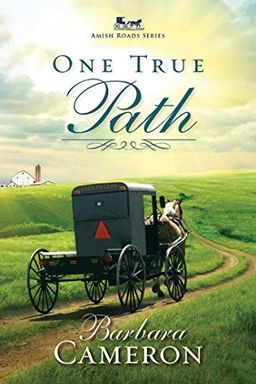 Crossroads by Barbara Cameron
The Amish Midwife's Hope by Barbara Cameron
Buried Secrets by Barbara Cameron
Return to Paradise by Barbara Cameron
The Amish Baby Finds a Home by Barbara Cameron
Home to Paradise by Barbara Cameron
When Winter Comes by Barbara Cameron, Beth Wiseman, Kathleen Fuller
Seasons in Paradise by Barbara Cameron
Summer's Promise by Barbara Cameron
The Amish Farmer's Proposal by Barbara Cameron
Stormy Weather (Sunshine and Shadows series Book 1) by Barbara Cameron
Scraps of Evidence by Barbara Cameron
One Child by Beth Wiseman, Kathleen Fuller, Barbara Cameron, Kelly Long
Her Restless Heart by Barbara Cameron
Loving a Summer Dad by Barbara Cameron
Once is Not Enough by Barbara Cameron
The Alternative Shopping Guide by Barbara Cameron
Her Restless Heart - Women's Bible Study Leader Guide by Barbara Cameron
Endomorph Diet by Barabara Cameron
Mind Diet for Beginners by Barbara Cameron
Twice Blessed by Barbara Cameron
A Time to Love by Barbara Cameron
DIVERTICULITIS COOKBOOK by Barbara Cameron
KETO CHAFFLE COOKBOOK by Barbara Cameron
The Everything Weddings on a Budget Book by Barbara Cameron
The Metal Mistress by Barbara Cameron
Star Ride by Barbara Cameron
THE COMPLETE ACID REFLUX DIET PLAN by Barbara Cameron
Unyielding Circumstances of Chronicles Undefined by Dr Octavia Kincy-Moten
Sirtfood Diet Cookbook by
MEDITERRANEAN DIET MEAL PREP by Barbara Cameron
An Affair to Remember by Barbara Cameron