Barbara Cameron Books
Librarian Note: There is more than one author in the GoodReads database with this name.CBD, CBA, and ECPA bestselling author of 24 books (including new series upcoming for Abingdon Press in 2011/2012) including fiction and non-fiction books for Abingdon Press, Thomas Nelson, Harlequin, and other publishers.I sold three films to HBO/Cinemax and am the first winner of the Romance Writers of America Golden Heart Award.My two novellas won the 2nd and 3rd place in the Inspirational Readers Choice Contest from the Faith, Love, and Hope chapter of RWA. Both were finalists for the novella category of the Carol Award of the American Christian Writers Award (ACFW).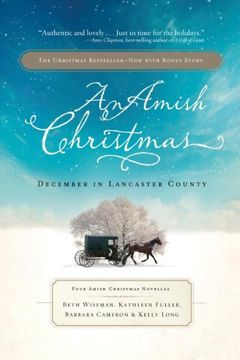 An Amish Christmas
December in Lancaster County
Barbara Cameron, Beth Wiseman, Kathleen Fuller
-
2009-09-02
Celebrate Christmas with Four Amish Romances.A Choice to Forgive by Beth WisemanAfter Daniel disappeared that long-ago Christmas Eve, Lydia built a life with his brother. But now she's a widow and Daniel has reappeared, asking for forgiveness. Can she go back to her normal life with her long-lost love as her neighbor?A Miracle for Miriam by Kathlee...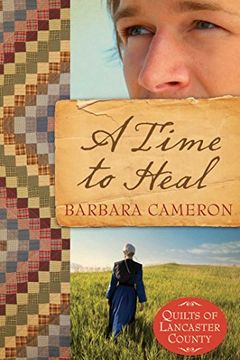 Christopher Matlock is a weary and wounded ex-soldier who just wants some peace in his life, but then he meets Hannah Bontrager, a gentle, pacifist Amish woman who turns his world upside down. Born and raised on a Kansas farm, Christopher finally finds peace in this simple community helping with the crops. He expects resistance from the Amish but i...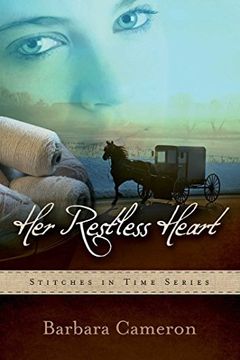 Mary Katherine is caught between the traditions of her faith and the pull of a different life. When Daniel, an Amish man living in Florida, arrives and shares her restlessness, Mary Katherine feels drawn to him and curious about the life he leads away from Lancaster County.   But her longtime friend Jacob has been in love with her for years. He's d...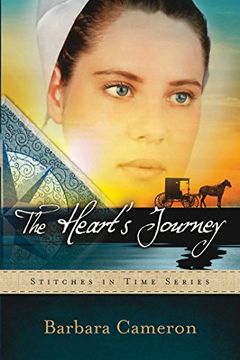 Naomi knows she should be excited about her upcoming wedding but she remains unmoved. Not only are her feelings for her fiance lackluster but she believes he may see her more as a servant than a partner. And he's so controlling. Is it too late to back out of the marriage? While praying for God's guidance, Naomi takes a break from her duties as a qu...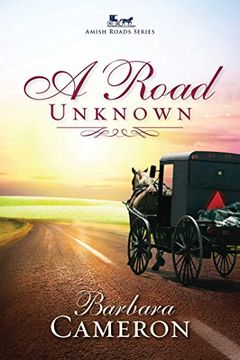 Elizabeth is at a crossroad. Will rumschpringe lead her away? Or bring her home? She's been given the chance to experience life outside of her community, away from the responsibility to care for her eight younger siblings, but Elizabeth Bontrager can't decide which road to take. Goshen has its charms and pressures, but Paradise, Pennsylvania, sound...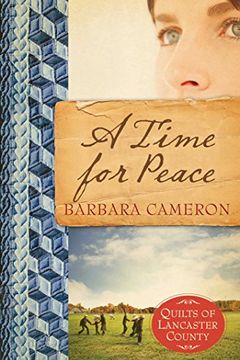 After Years of Hardship, Jenny's Life Appears Perfect. So Why Does Something Seem to Be Missing Jenny Bontrager is finally at a place of love and belonging with her husband, Matthew, and his children. Life seems golden with both her family and career as a writer. But everything Jenny now believes in is thrown into question with the discovery of a l...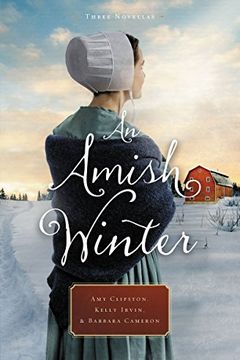 An Amish Winter
Home Sweet Home, A Christmas Visitor, When Winter Comes
Amy Clipston, Kelly Irvin, Barbara Cameron
-
2017-12-05
Home Sweet Home by Amy Clipston (Previously published in An Amish Home)Down on their luck and desperate after being evicted from their small apartment, Chace and Mia O'Conner reluctantly take Chace's Amish boss up on his offer to rent them the daadi haus located on his property. They are certain they will never feel at home in the rustic cabin with...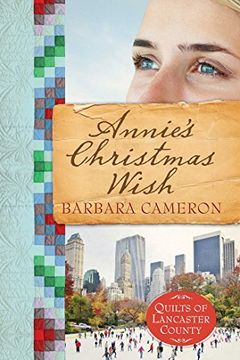 Ever since her step-mom brought her a snow globe of the New York City skyline, Annie has wanted to visit the beautiful, big city. Since it s nearing the time of Annie s rumschpringe -- the time when Amish youth experience English life to make a decision whether to live in that world or become baptized into the Amish faith -- the family decides a vi...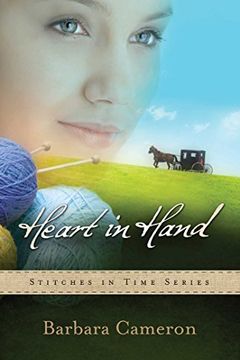 Anna, a knitter and the oldest of the three cousins, watches the wedding of Naomi and Nick the following fall and remembers her own wedding. A widow, Anna thinks about how short her time with her husband was; as she looks at her grandmother, she wonders if Leah is recalling her own marriage. Her grandparents were married for a longer time than she ...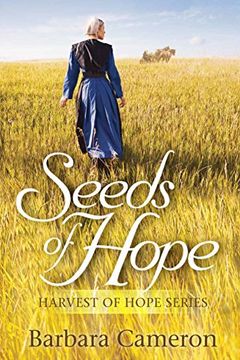 They live in completely different worlds. Can love bring them together?Miriam Troyer has had a secret crush on Mark Byler since they were teenagers. She knows they can never have a relationship: Mark is a big-city attorney—an Englischer—and Miriam loves her quiet way of life in her Amish community. But when Mark unexpectedly shows up in Paradise, P...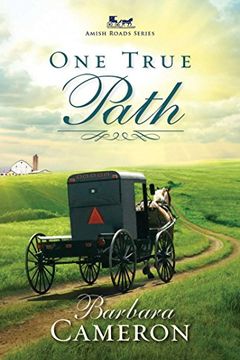 Crossroads by Barbara Cameron
The Amish Midwife's Hope by Barbara Cameron
Buried Secrets by Barbara Cameron
Return to Paradise by Barbara Cameron
Home to Paradise by Barbara Cameron
Seasons in Paradise by Barbara Cameron
When Winter Comes by Barbara Cameron, Beth Wiseman, Kathleen Fuller
Summer's Promise by Barbara Cameron
Stormy Weather (Sunshine and Shadows series Book 1) by Barbara Cameron
The Amish Baby Finds a Home by Barbara Cameron
Her Restless Heart by Barbara Cameron
Scraps of Evidence by Barbara Cameron
One Child by Beth Wiseman, Kathleen Fuller, Barbara Cameron, Kelly Long
Loving a Summer Dad by Barbara Cameron
Once is Not Enough by Barbara Cameron
Her Restless Heart - Women's Bible Study Leader Guide by Barbara Cameron
The Alternative Shopping Guide by Barbara Cameron
An Affair to Remember by Barbara Cameron
Star Ride by Barbara Cameron
Endomorph Diet by Barabara Cameron
Mind Diet for Beginners by Barbara Cameron
Twice Blessed by Barbara Cameron
A Time to Love by Barbara Cameron
The Everything Weddings on a Budget Book by Barbara Cameron
DIVERTICULITIS COOKBOOK by Barbara Cameron
The Metal Mistress by Barbara Cameron
KETO CHAFFLE COOKBOOK by Barbara Cameron
THE COMPLETE ACID REFLUX DIET PLAN by Barbara Cameron
Unyielding Circumstances of Chronicles Undefined by Dr Octavia Kincy-Moten
Sirtfood Diet Cookbook by
The Amish Farmer's Proposal by Barbara Cameron
MEDITERRANEAN DIET MEAL PREP by Barbara Cameron