Beata Kozidrak Books
Beata Elżbieta Kozidrak is a Polish singer and songwriter. She is the lead singer and lyricist for the Polish iconic pop-rock band – BAJM. She is one of the most popular singers in Poland. She has a four-octave vocal range.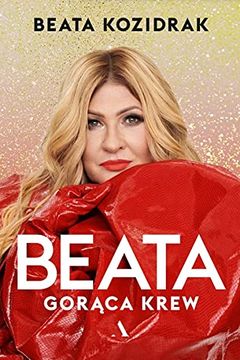 Ekspresyjna wokalistka, liderka Bajmu, autorka tekstów kultowych piosenek, gwiazda. Taką znamy ją wszyscy. Teraz Beata Kozidrak odsłania zupełnie nową twarz – pisarki, autorki autobiograficznej książki Beata. Gorąca krew.To opowieść dziewczyny z lubelskiej starówki, która poznaje mroczne strony życia, ale dzięki determinacji, wsparciu najbliższych ...