Brennan Lee Mulligan Books
Brennan Lee Mulligan is a writer, improviser, and actor living in New York. He performs on Harold Night at the Upright Citizens Brigade Theater and is a member of the UCB Touring Company. He once had a cantaloupe thrown at his head in the middle of a dinner party, and he chopped it perfectly in half with a sword, earning eternal glory for himself and his ancestors.He graduated from the School of Visual Arts with a degree in Screenwriting, and from SUNY Ulster with a degree in Philosophy. Brennan has had his writing optioned, purchased and produced, and is also one half of the creative force behind the web comic Strong Female Protagonist. He is a proud cast member of the nationally acclaimed Story Pirates.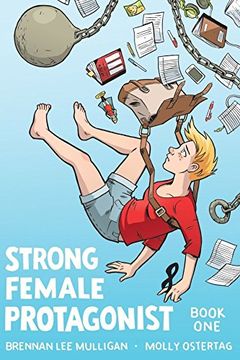 Alison Green used to be a superhero. With unlimited strength and invulnerability, she fought crime with a group of other teens under the alter ego Mega Girl. All that changed after an encounter with Menace, her mind-reading archenemy, who showed her evidence of a sinister conspiracy that made battling giant robots suddenly seem unimportant. Now, Al...