Brian Dillon Books
BRIAN DILLON was born in Dublin in 1969. His books include Objects in This Mirror: Essays (Sternberg Press, 2014), Sanctuary (Sternberg Press, 2011), Ruins (MIT Press/Whitechapel Gallery, 2011), Tormented Hope: Nine Hypochondriac Lives (Penguin, 2009) and In the Dark Room (Penguin 2005).His writing appears regularly in the Guardian, the London Review of Books, the Times Literary Supplement, Artforum and frieze. Dillon is reader in critical writing at the Royal College of Art, and UK editor of Cabinet magazine. He is working on a book about the Great Explosion at Faversham in 1916.
The essay is a venerable form that may well be the genre of the future. It has its origins in a mode of self-examination and even self-obsession - 'it is many years now that I have had only myself as object of my thoughts', writes Montaigne in his essay 'Of Practice' - but it is just as accurately defined by its vagrant and curious scope, its capac...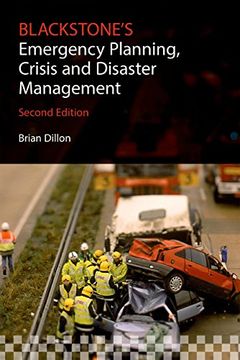 Blackstone's Emergency Planning, Crisis, and Disaster Management is a practical guide for those involved in all aspects of emergency preparedness, resilience, and response. Primarily focused on the requirements of the Civil Contingencies Act 2004, it has been developed from the highly regarded Emergency Planning Officers' Handbook. The complete too...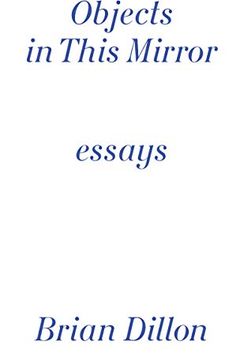 A comprehensive examination of "ruins" of the modern era in contemporary art and cultural theory.The "ruins" of the modern era are the landmarks of recent art's turn toward site and situation, history and memory. The abiding interest of artists in ruination and decay has led in particular to the concept of the modern ruin--an ambiguous site of arti...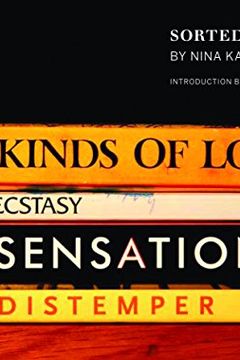 Delighting in the look and feel of books, conceptual artist Nina Katchadourian's playful photographic series proves that books' covers—or more specifically, their spines—can speak volumes. Over the past two decades, Katchadourian has perused libraries across the globe, selecting, stacking, and photographing groupings of two, three, four, or five bo...
This fictional work about the construction and decay of a late modernist building can also be read as an essay on our contemporary unease with modernism in general. Author Brian Dillon, UK editor of Cabinet magazine, based it on research into St. Peter's Seminary, a college complex commissioned by the Catholic Church in the 1950s, completed in 1968...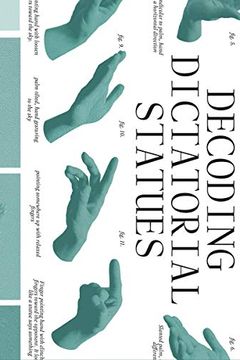 In the words of Hannah Arendt, "Half of politics is image-making, the other half is the art of making people believe the image." From South Africa to Charlottesville, heated discussions over statues, their removal and their vandalism frequently make the news. Decoding Dictatorial Statues, a project by Korean graphic design researcher Ted Hyunhak Yo...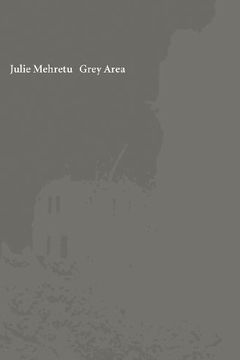 American artist Julie Mehretu is celebrated for her large-scale paintings and drawings that layer abstract forms with familiar architectural imagery. Inspired by historical photographs, urban-planning grids, modernist structures and graffiti, these semi-abstract works explore the intersections of power, history, dystopia and the built environment, ...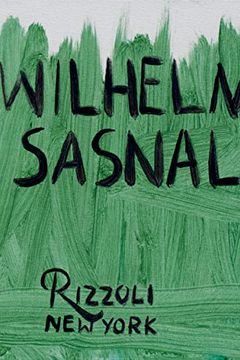 Polish painter and filmmaker Wilhelm Sasnal has emerged over the last two decades as one of Europe's preeminent contemporary artists. This major monograph offers a comprehensive assessment of his practice.Renowned for his powerful portrayals of our collective culture and history, Wilhelm Sasnal draws on found images from his surroundings, newspaper...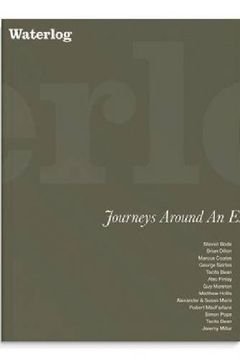 Produced alongside the group exhibition 'Waterlog', this publication provides an overview of this multifaceted project, which featured specially-commissioned works by Alexander and Susan Maris, Simon Pope, Marcus Coates, Tacita Dean, Guy Moreton and Alec Finlay. Drawing inspiration from the writings of the author W.G. Sebald, the exhibition consist...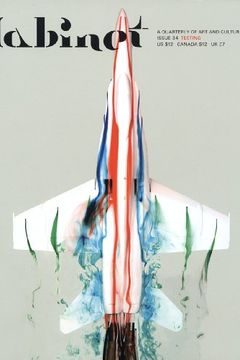 Cabinet 34
Mark Dery, Brian Dillon, Emily Thompson
-
2009-09-30
Practical Archaeology by Brian Dillon
Gerard Byrne by Andrea Vilani, Brian Dillon
Psycho Buildings by Brian Dillon, Jane Rendell, Ralph Rugoff, Francis Mckee, Tumelo Mosaka, Midori Matsui, Paulo Herkenhoff, Francesco Manacorda, Tom Morton, Miwon Kwon, David Greene, Iain Sinclair
The End of the Line by Brian Dillon
For the Love of Mike by Brian Dillon
Galactic Peacemaker by Brian Dillon
Suppose a Sentence by Brian Dillon
In the Dark Room by Brian Dillon
I Am Sitting in a Room by Brian Dillon
Ruin Lust by Brian Dillon
We'll never have Paris by Andrew Gallix
The Great Explosion by Brian Dillon
The Hypochondriacs by Brian Dillon
In Pieces by Brian Dillon
Raw Among the Ruins by Phillip van den Bossche, Brian Dillon
Central European Industry In The Information Age by Hans van Zon, Brian Dillon, Jerzy Hausner, Dorota Kwieciska
Vox Populi London by Fiona Tan