Briana Blair Books
Find all books by Briana Blair: Books by Briana BlairSupport my writing on PatreonBriana Blair describes herself as "An author, artist, writer, geek and freak", and she is proud of the things that make her stand out from the crowd. A free-thinker, she's not afraid to speak her mind even in the face of negative feedback. She is an ordained minister and Doctor of Metaphysics. She is also a writer and artist, and combines her varying skills within both her writing and artwork.As a writer, Briana has written over 400 poems for the series The Dark Side of My Mind, more than 400 articles for various sites, produced a horror/sci-fi novel at age 13, and has 30 published books with more on the way. True to her eclectic nature, she writes for many genres including erotica, self-help, humor and modern fantasy. Her books are available in print, epub, Nook, Kindle, iTunes and Google formats. Information about and links to all of her books can be found on her blog, BrianaDragon Creations.As an artist she has produced thousands of pieces of digital and traditional art, along with jewelry, sculpture, and various other crafts. Always a fan of living outside the box, she never creates what's trendy, only what she herself loves and believes in. She currently produces art for Zazzle. "Get a job you love, and you'll never work a day in your life". Briana believes that everyone should balance work with an enjoyment for life and also encourages people to learn, grow, and strive to be the best person they can possibly be.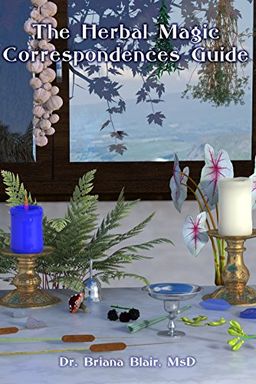 Discover the ultimate guide for magical plant correspondences with The Herbal Magic Correspondences Guide. This comprehensive book includes information on nearly 600 plants, featuring their Latin name, common names, gender, element, planet, sign, day, deities and beings, parts used, magical healing and magical practice uses, plus magical and alchemical symbols. Whether you're looking for information on herbs, flowers, trees or kitchen herbs and food plants, this book has got you covered. Ideal for practitioners of any faith, this organized and easy-to-understand book is a valuable resource for anyone who incorporates herbs and flowers into their spiritual practice.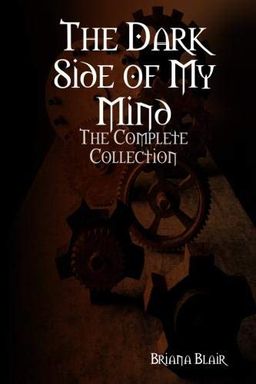 Explore the depths of the human mind with a poetry collection that deals with themes such as love, loss, pain, fear, and dreams. Written as a form of therapeutic release, the author's poems tap into emotions that many of us struggle to express. You'll find yourself in these pages and perhaps even be inspired to pick up a pen and try poetry for yourself. Discover the beauty and power of this art form with The Dark Side of My Mind - The Complete Collection.
Discover tools for personal growth, self-love, and real happiness in this insightful guide. Learn how to break free from negative programming and behaviors and create a life you love. This book covers everything from work to love to money, but its main focus is on improving yourself and finding joy in daily living. It's never too late to start fresh and this book is the glue you need to fix your broken parts. With the steps and information in this book, you'll be on your way to a better version of yourself. And if you ever break again, there's always more glue!
"Discover a journey through the mind of poet Briana Blair with The Dark Side of My Mind: Volume 4. This collection of poetry covers a range of emotions and styles that touch on the depths of human experience. From love to fear, pain to hope, readers will connect with these powerful works inspired by real events, memories and dreams. With each poem holding its own unique meaning, you'll be left to interpret and interpret these pieces in your own way. Whether you're a poetry enthusiast or a newcomer, this series is sure to captivate."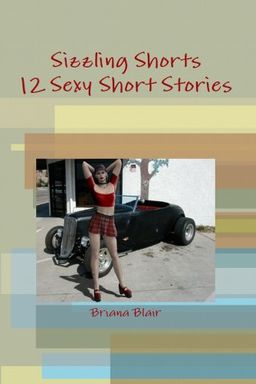 Get ready to indulge in 12 sultry and seductive short stories that will leave you hot and bothered. Explore the enticing world of Club Petit Mort and follow the risqué escapades in Kara's Diary. These tantalizing tales are perfect for cozying up on a cold night. Don't miss out on the fiery passion that these tales have to offer.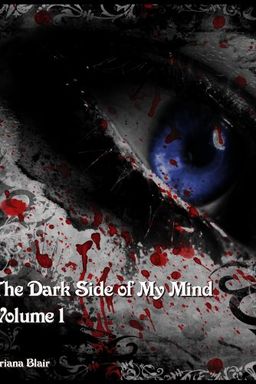 "Dark Side of My Mind: Volume 1" is a captivating collection of poetry that delves into a variety of emotions and styles, written by the talented Briana Blair. Exploring themes such as love, fear, hope, and pain, every volume takes readers on a new adventure through the author's thoughts and experiences. Each piece of poetry is deeply personal and meaningful to Blair, but invites readers to create their own interpretations. Even for those who don't typically enjoy poetry, this series is a must-read.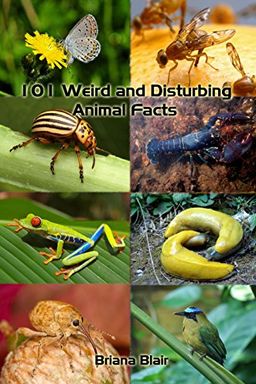 Uncover the fascinating and bizarre world of animals with this book's 101 Weird and Disturbing Animal Facts. From lesser-known creatures like the zyzzyva and paper nautilus to surprising facts about common animals, you'll be amazed at what you learn. Be warned: the book contains frank information about animal mating habits and is not suitable for children. Have fun exploring this curious and entertaining world of animal knowledge!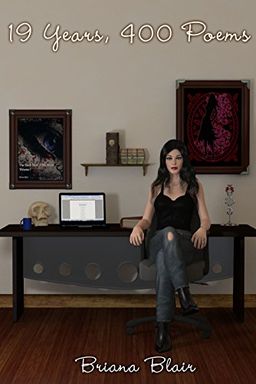 "19 Years, 400 Poems" invites readers on the poet's personal journey through life. This collection of poetry is not just a reflection of the author's work, but rather a compilation of her life story. Each Dark Side volume represents a chapter in the author's journey, culminating in this autobiographical book. Explore the depths of her pain, joy, dreams, and fears in this intimate and emotional collection.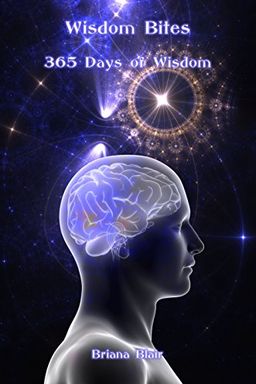 365 days of bite-sized wisdom to help you become your best possible self. This handbook is perfect for anyone looking for daily inspiration and something to think about each day of the year. Read it cover-to-cover or at your own pace, and you're guaranteed to learn something new each time.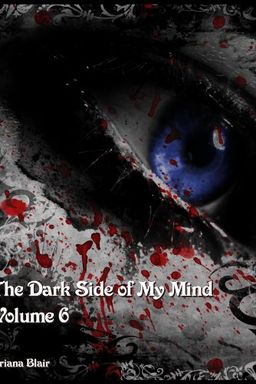 Explore a range of emotions and poetic styles with The Dark Side of My Mind: Volume 6, Poems 201-240. This collection of poetry takes readers on a journey through the life and mind of the author, covering themes of love, hate, fear, hope, and pain. Each piece has a personal meaning to the author, but allows readers to create their own interpretations. Even if you're not typically a fan of poetry, this series is an excellent read.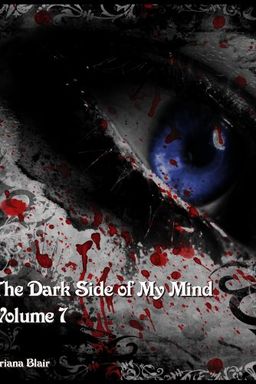 The Dark Side of My Mind - Volume 5 (The Dark Side, #5) by Briana Blair
The Dark Side of My Mind - Volume 2 (The Dark Side, #2) by Briana Blair
The Dark Side of My Mind - Volume 3 (The Dark Side, #3) by Briana Blair
Art of Briana Blair - Volume 2 Humor (Art of Briana Blair, #2) by Briana Blair
Art of Briana Blair - Volume 1 (Art of Briana Blair, #1) by Briana Blair
The Dark Side of My Mind - Volume 8 (The Dark Side, #8) by Briana Blair
Poetry for Vampires by Briana Blair
The Dark Side of My Mind - Volume 10 by Briana Blair
The Geeky Insults Handbook - 101 Geeky and Nerdy Insults by Briana Blair
You Might be an Asshole if... by Briana Blair
The Dark Side of My Mind - Volume 9 (The Dark Side, #9) by Briana Blair