Brittany White Books
I began writing short stories for family and friends. My vivid imagination and love of mysteries and romance eventually led me to following my own dreams of becoming a published author.I am big time foodie and a huge fan of Nigella Lawson. I have an endless love for chocolates.As a mother of two beautiful girls who are obsessed with donuts and fairy tale stories. I love taking mini weekend vacation or spending quality time at home with family and friends.If you like my writing, kindly spare some time for your lovely reviews.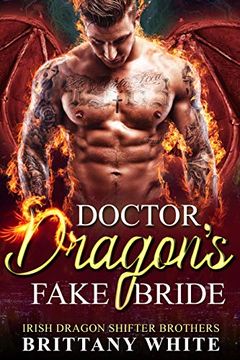 A dragon shifter must fake a proposal with his virgin neighbor, to save her from a forced marriage. The Virgin MateMy family wants to trade me like a piece of property.And force me to marry a cruel man who only wants my virginity.I flee, and find refuge in Texas.I get lucky, because my next-door neighbor is a sexy doctor.When I break my arm, my han...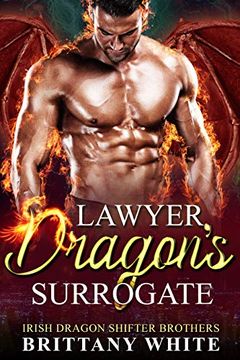 When his ancient enemy returns, a dragon shifter's quest to have a child is threatened. The Surrogate MotherAs a young child, my shifter clan was torn apart.Alone, I wandered the streets of a nearby village off the coast of IrelandUntil an ancient vampire found me.He took me in, and raised me, but I was never a part of their dark world.I struck out...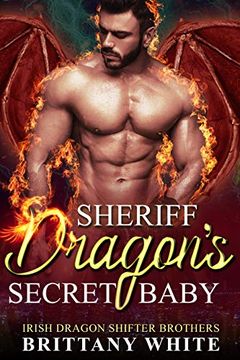 For a bachelor dragon shifter, one night of passion led to a secret baby whose identity has now been revealed. The Irish MateMy father was a human.My mother was a Fae.I was a part of two worlds, but I truly belonged to neither.When my mother died, my Fae tribe shunned me.I left Ireland to escape my sister's cruel words.I made a new home in Florida ...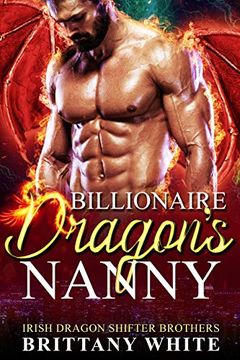 After years alone, a dragon shifter has found his one true mate — his gorgeous human nanny. The Southern NannyAfter my escape from an abusive ex, I lost everything. Resigned to sleeping on the streets, I was broken and alone.But a hot billionaire rescued me and saved me from that fate. He took me in and gave me shelter. Now I'm living with my power...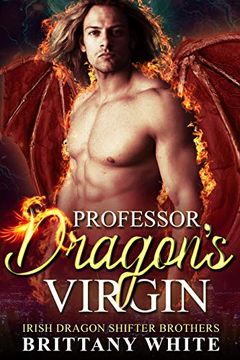 To protect her, a dragon-shifter professor must guard a virgin witch and shield her from their shared past.The Virgin WitchI am the daughter of a monster,A cruel witch who wanted me to follow in her footsteps.Fifteen years ago, my mother killed an entire clan of dragon shifters.As soon as I was able, I fled to escape her wrath,But another group of ...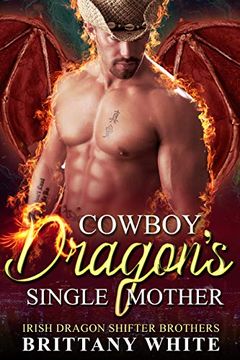 A dragon shifter must uproot his solitary life when a human single mother needs protecting. The Human Single MotherMy ex-husband threatened to kill me. And he tried to take my daughter.After I escaped the hell of living with him, I was on my own.Every day as a single mother was a marathon.Until Mason walked into the bakery where I work.I met Mason ...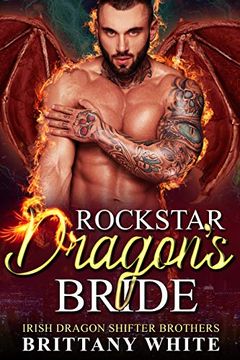 Can a dragon shifter help heal his mate's broken heart -- with the promise of a fake wedding?The Pretend BrideAt twenty-two I had everything I dreamed of.Generous parents, a dedicated fiance, and an upcoming wedding in Las Vegas.For the icing on the cake, my parents paid to have Garrett Hudson, a gorgeous rock star, sing for my bachelorette party.V...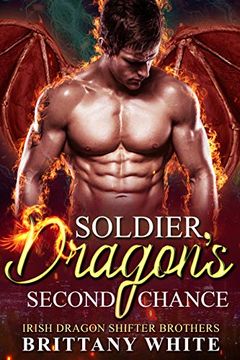 How can a soldier shifter convince his long-lost mate that they belong together when he has no memory of their life together?The Second-Chance MateOn the coast of Portugal, I lived a charmed life, with a loving clan, and the perfect mate. Nothing could stop our happiness.Until a malevolent wizard arrived and attacked our clan.He murdered everyone w...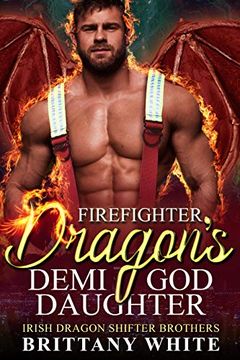 A dragon shifter and the daughter of a demi-God must work together to save the world from a monstrous threat.The Demi-God's DaughterI carry the blood of the Gods.I have never known a life without duty.At an early age, I learned that even the Gods could be killed.My father was a soldier, and a demi-God.He was the son of Ares, the God of War. But tha...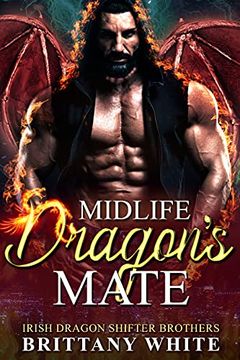 A dragon shifter is forced to reveal his secret identity in order to save a human woman's life. The Human MateOn the evening of our twentieth wedding anniversary, my husband left me.With no explanation, he walked out the door.The next day, my only child moved away to start collegeAt thirty-eight years old, I had nothing left.I'd lived my life for m...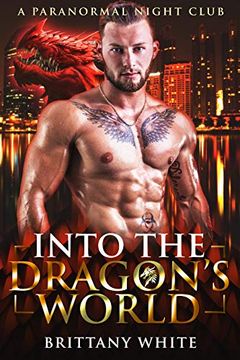 Scientist Dragon's Assistant by Brittany White
Pilot Dragon's Island Girl by Brittany White
Undercover Wolf Shifter by Brittany White
Dragon Shifters of Kahului by Brittany White
Detective Lion Shifter (A Paranormal Night Club, #3) by Brittany White
Billionaire Bear Shifters by Brittany White
Polar Alpha Heat (A Paranormal Night Club Book 6) by Brittany White
Prince of Darkness by Brittany White
Magician Dragon's Supernatural Fate by Brittany White
Firefighter Wolves Shifters (A Paranormal Romance Complete Series Boxset) by Brittany White
Bear's Claim (A Paranormal Night Club Book 5) by Brittany White
Bear Next Door by Brittany White
Bodyguard Dragon's Demon Hunter by Brittany White
Bear's Secret Baby by Brittany White
Shifter Protection Agency by Brittany White
The Alpha Dragon's Secret by Brittany White
Bear's Forever Love by Brittany White
The Alpha Dragon's Protection by Brittany White
The Alpha Dragon's Mate by Brittany White
Bear's Second Chance by Brittany White
Claimed By The Alpha Wolf (Firefighter Wolves Shifters Book 3) by Brittany White
The Alpha Dragon's Bond by Brittany White
Obsessed with the Alpha Wolf by Brittany White
Craved By The Alpha Wolf (Firefighter Wolves Shifters Book 2) by Brittany White
Seduced By The Alpha Wolf (Firefighter Wolves Shifters Book 4) by Brittany White
Hunted by the Billionaire Bear by Brittany White
ANXIETY by Brittany White
Loved by the Billionaire Bear by Brittany White
Kiss by the Forbidden Vampire by Brittany White