Brittany White Books
I began writing short stories for family and friends. My vivid imagination and love of mysteries and romance eventually led me to following my own dreams of becoming a published author.I am big time foodie and a huge fan of Nigella Lawson. I have an endless love for chocolates.As a mother of two beautiful girls who are obsessed with donuts and fairy tale stories. I love taking mini weekend vacation or spending quality time at home with family and friends.If you like my writing, kindly spare some time for your lovely reviews.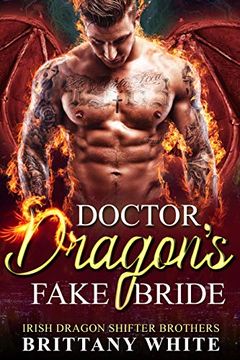 A dragon shifter and a fake proposal: Doctor Dragon's Fake Bride is an exciting romance novel that follows an Irish dragon shifter who must pretend to be engaged to his virgin neighbor to save her from a forced marriage. As they go through with the fake wedding, their passion becomes very real, but can the doctor protect his bride from the mafia and the truth about his heritage? This book is for adults only.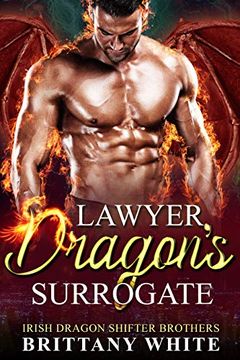 A dragon shifter seeks a surrogate mother for his child, but their growing connection becomes more than just a contract. Can they protect their future from an ancient enemy? This steamy romance is for adults only.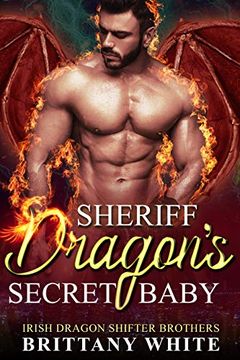 A one-night-stand between a bachelor dragon shifter and a Fae-human results in a secret baby. When the dragon shifter discovers the existence of his child, he wants to be a father and possibly a mate to the child's mother, but she's terrified of losing her son to the close-knit dragon shifter clan. Will they be able to reconcile and find love amidst their differences? Warning: Adults Only!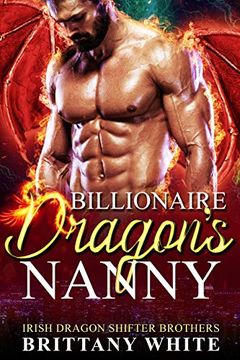 A dragon shifter falls in love with his human nanny, who is running from her abusive past. Despite their undeniable attraction, they both have trust issues to overcome. As their feelings deepen, a dangerous enemy from the dragon's past threatens their safety. This steamy romance is for adult readers only.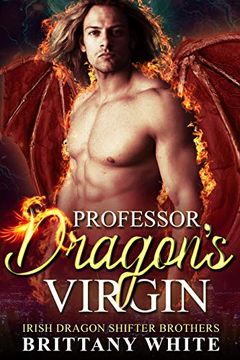 A dragon-shifter professor is tasked with protecting a virgin witch who happens to be the daughter of the monster who killed his entire family. Despite their tumultuous past, these two are falling for each other. However, tensions rise when witches continue to threaten their lives. Will their love trump all, or will they succumb to the enemies surrounding them?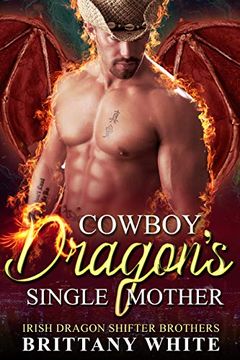 A powerful dragon shifter and a human single mother find love and protection in each other's arms. Faced with the danger of an abusive ex-husband, Mason steps in to keep Holly and her daughter safe. But their romance takes a turn when Holly discovers she's pregnant with a dragon's baby. Mason must face his fears and claim Holly as his mate before it's too late. This steamy romance is for adult readers only.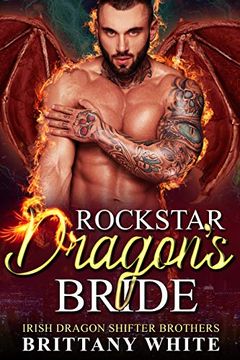 A brokenhearted bride-to-be finds herself in the arms of a rockstar dragon shifter after her fiancé's betrayal. Despite his playboy reputation, the shifter feels a deep connection to her and must convince her that his love is real. Will their fake marriage turn into a real one, or will he be forced to let her go? A captivating paranormal romance with a unique twist!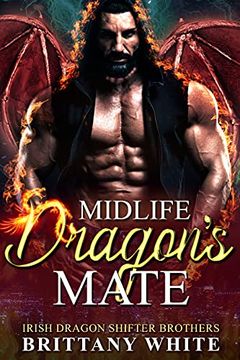 A human woman's life is saved by a dragon shifter who reveals his secret identity. Having left her husband and with her son off to college, she embarks on an adventure where she meets the hunky dragon shifter who is the leader of a motorcycle club for shifters. This book follows the story of the two as they navigate their relationships given their differences. Note: Adults Only!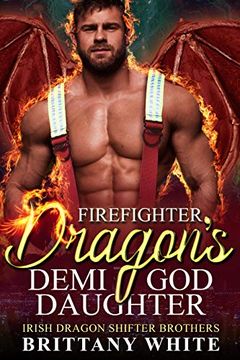 A dragon shifter and demi-God's daughter team up to save the world from a monstrous threat. But can they trust each other and overcome their secrets in time? This thrilling read follows the story of Helena, an FBI agent with a duty to protect, and Jackson, a sexy firefighter shifter with a great clan in Oregon. Join them as they fight demons and fall in love, discovering what it truly means to be part of a loving community.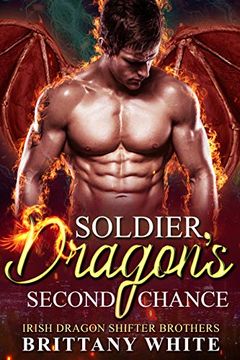 This book follows a soldier shifter who has lost his memories and his long-lost mate who he must convince that they belong together. After a malevolent wizard murdered their clan with dark magic, the soldier shifter now resides in Las Vegas, feeling alone until he discovers the presence of a shifter. With forces trying to keep them apart, can they ever find their way back to each other? This book is for adults only.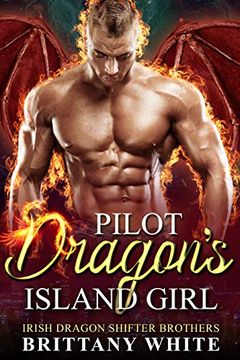 Scientist Dragon's Assistant by Brittany White
Into The Dragon's World by Brittany White
Undercover Wolf Shifter by Brittany White
Detective Lion Shifter (A Paranormal Night Club, #3) by Brittany White
Polar Alpha Heat (A Paranormal Night Club Book 6) by Brittany White
Magician Dragon's Supernatural Fate by Brittany White
Bodyguard Dragon's Demon Hunter by Brittany White
Billionaire Bear Shifters by Brittany White
Prince of Darkness by Brittany White
Bear's Claim (A Paranormal Night Club Book 5) by Brittany White
Dragon Shifters of Kahului by Brittany White
Firefighter Wolves Shifters (A Paranormal Romance Complete Series Boxset) by Brittany White
Bear Next Door by Brittany White
Shifter Protection Agency by Brittany White
Bear's Secret Baby by Brittany White
The Alpha Dragon's Secret by Brittany White
Bear's Forever Love by Brittany White
The Alpha Dragon's Protection by Brittany White
The Alpha Dragon's Mate by Brittany White
Bear's Second Chance by Brittany White
The Alpha Dragon's Bond by Brittany White
Claimed By The Alpha Wolf (Firefighter Wolves Shifters Book 3) by Brittany White
Seduced By The Alpha Wolf (Firefighter Wolves Shifters Book 4) by Brittany White
Craved By The Alpha Wolf (Firefighter Wolves Shifters Book 2) by Brittany White
Obsessed with the Alpha Wolf by Brittany White
Hunted by the Billionaire Bear by Brittany White
ANXIETY by Brittany White
Loved by the Billionaire Bear by Brittany White
Kiss by the Forbidden Vampire by Brittany White