Brookelyn Mosley Books
Brookelyn wrote her first short story when she was a sophomore in high school. Back then she discovered how using her experience as a teen living in Brooklyn to create romantic shorts was just as exciting to her as retail shopping and going on dates. After starting her first semester of college two years later, Brookelyn's creative writing became more of a hobby and something to do to escape the stress of midterms and finals. Now in her 30s as a freelance writer, penning short stories and novellas is her everything. While her experience with writing has evolved for the better, her undying love for creating fiction remains unchanged. Brookelyn's focus is on creating contemporary women's fiction with characters based in urban settings. Her stories chronicles the emotional journeys and erotic experiences of women today through her characters and the scenarios they're thrown into. The motivation behind her brand of writing has a lot to do with what she discovered storytelling provided for her - an escape. Her goal with her work is to create characters and urban worlds that offer a great escape for fiction readers looking for a break from the daily grind of adulting and who prefer to relax with good books and short stories. When she's not freelancing, doing yoga, or showing her husband and toddler lots of love, she can be found sitting at her computer desk, with her legs folded, and a cup of coffee (or a glass of wine) at arm's reach as she types or edits her latest short or novella.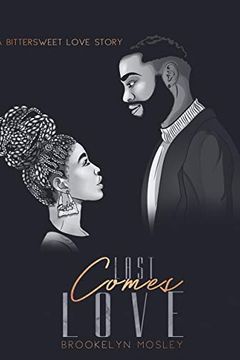 Lennox and Rylee sitting in a tree… k-i-s-s-i-n-g. First comes… well, not exactly.   Rylee and Lennox really underestimated their tight bond. Everyone could see it, that special thing they shared between them, but to Ry and Lenny that "thing" was innocent because they were only friends. Besides, the one thing Rylee Daniels found to be the most attr...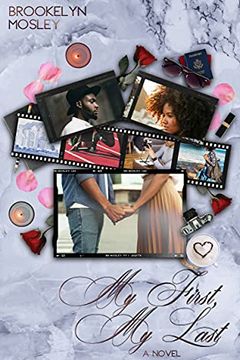 What if you found the love of your life at an age most believed was too young for you to know for sure?Ayla Samuels and Hassani Franklin met at fourteen-years-old. They became fast friends and at a time in Ayla's life when she needed a friend the most. The trust cultivated through their friendship influenced a decision that would alter their platon...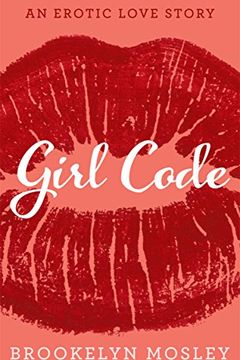 A recently divorced Melodee Delon is dealing with a dilemma. Twelve years ago, when she and best guy friend, Amir Jones, were teenagers, Amir suggested they be more than just friends. Loving their friendship just as it was and fearing he'd continue to want more for them, she panicked and hooked him up with her best girlfriend, Sheena Rincon.  Match...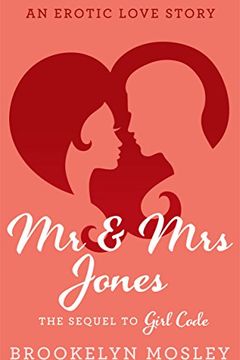 Mr. & Mrs. Jones
An Erotic Love Story (The Friends to Lovers Series Book 2)
Brookelyn Mosley
-
2018-02-14
Welcome to Hollywood. A town that challenges true love in an industry where relationships survive off illusions.   Melodee Delon and Amir Jones went from being just friends to passionate lovers. But will the change from lovers to committed spouses be as much of a success?   Evolving from a nobody to a somebody overnight sent Melodee's world spinnin...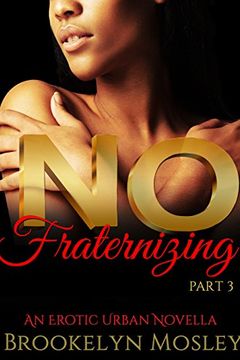 No Fraternizing
An Erotic Urban Novella, Part 3
Brookelyn Mosley
-
2017-03-02
IT'S RECOMMENDED THAT READERS READ 'NO FRATERNIZING: PART 1 & 2' BEFORE STARTING PART 3. DOWNLOAD PART 1 FOR FREE AND PART 2 (FOR FREE WITH KU) RIGHT HERE ON AMAZON! It all started with that damn no fraternizing rule. And now, things are about to get too real. Lila simply wasn't ready for the emotional storm that's coming her way… and neither are y...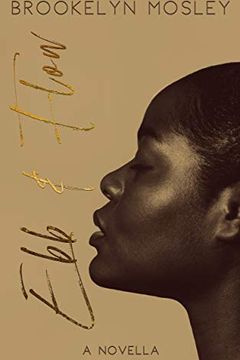 Nubia Merci and Naazir Goodman were never supposed to be a couple… at least that's what the people close to them believed... Despite the odds, somehow, they've formed an enviable courtship. But while they are working diligently to nurture and cultivate their love, those same people in their lives are working even harder to tear them apart.     Nubi...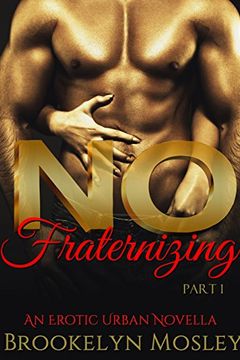 No Fraternizing
An Erotic Urban Novella, Part 1
Brookelyn Mosley
-
2015-07-10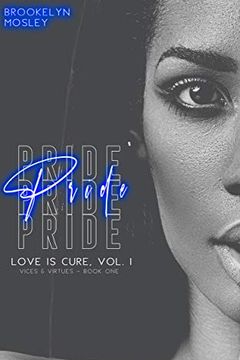 She's a prideful pampered princess, and he's a handsome humbled humanitarian. Separately, they had their plans and falling in love wasn't one of them. Summer McKoy "I had it all figured out. Well, my mother did, and that was fine because she's been that way with me since birth. My plan was simple - secure the only position available after completin...
He's a greedy genteel gentleman, and she's a charming creative with a charitable heart. She's forever willing to give the shirt off her back while he's always thinking of ways to get more than he already has. They met by accident, literally, but after an unlikely agreement influences a series of events, a love they never saw coming blindsides them ...
12 characters. 5 short stories. 1 book. Joelle Victors and her husband Cameron Victors have an unconventional marriage. Everyone is dying to know the secret behind their strong bond and why they stay so happy but are these same people willing to do what Jo and Cam do to remain together? Every Halloween night they attend a special event that helps k...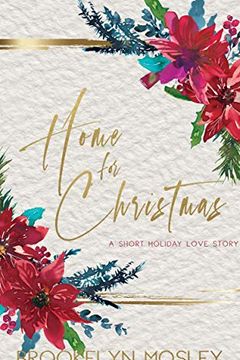 Twice In Love by Brookelyn Mosley
No Fraterinizing by Brookelyn Mosley
A Love Deferred by Brookelyn Mosley
Indecent Arrangement by Brookelyn Mosley
They Call Me Mello by Brookelyn Mosley
LUST (The Love Is Cure, Vol 1. Vices & Virtues Series Book 2) by Brookelyn Mosley
Just Friends by Brookelyn Mosley
Meant To Be (The Forbidden Series, Book 3) by Brookelyn Mosley
Rekindled (A Very Alpha Christmas Season 2 Book 14) by Brookelyn Mosley
Unsilent Knight by Brookelyn Mosley
Loveless (The Forbidden Series Book 4) by Brookelyn Mosley
Love, Hate & Revenge by Brookelyn Mosley
Love, Hate & Revenge by Brookelyn Mosley
Dream Boss by Brookelyn Mosley
Love, Hate & Revenge by Brookelyn Mosley
Chateau Luxure by Brookelyn Mosley
First Came Love by Brookelyn Mosley
Lena's Ex-File by Brookelyn Mosley
No Fraternizing by Brookelyn Mosley
Love, Hate & Revenge Series by Brookelyn Mosley
Unyielding Circumstances of Chronicles Undefined by Dr Octavia Kincy-Moten