C.J. Archer Books
Over 2 MILLION books sold!C.J. Archer is the USA Today bestselling author of historical fantasy novels including THE EMILY CHAMBERS SPIRIT MEDIUM TRILOGY, the FREAK HOUSE series, the MINISTRY OF CURIOSITIES series and the GLASS AND STEELE books. She has also written AFTER THE RIFT, an epic fantasy series, and historical romances.C.J. Archer has loved history and books for as long as she can remember and feels fortunate that she found a way to combine the two. She spent her early childhood in the dramatic beauty of outback Queensland, Australia, but now lives in suburban Melbourne with her husband, two children and a black & white cat named Coco.Subscribe to C.J.'s newsletter through her website to be notified when she releases a new book, as well as get access to exclusive content. Her website also contains up to date details on all her books: http://cjarcher.com You can follow her on social media to get the latest updates on her books:Facebook: www.facebook.com/CJArcherAuthorPage Twitter: www.twitter.com/cj_archerInstagram: https://www.instagram.com/authorcjarc...Goodreads: https://www.goodreads.com/author/show...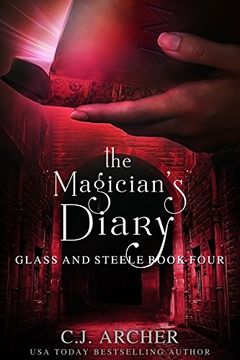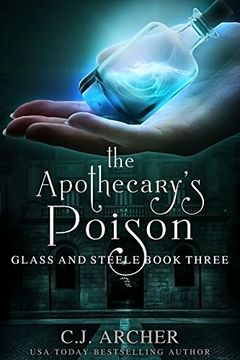 When a newspaper report of a medical miracle catches Matt's eye, he and India go in search of Dr. Hale in the hope he is more magical doctor than miracle worker and can lead them to Chronos. But Hale turns out to be an apothecary magician keen to educate the public about magic. Their disappointment at not finding Chronos is soon forgotten when Hale...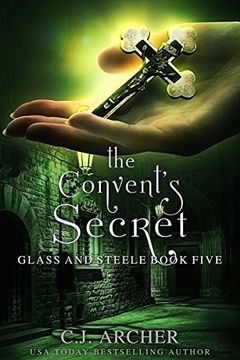 To find the one man who can fix the magic in Matt's watch, he and India are led to a convent where the nuns will do anything to keep their secrets private. Including murder? Matt and India must uncover the truth behind the disappearance of the mother superior and two babies given to her care many years ago. But sometimes, the truth is painful and i...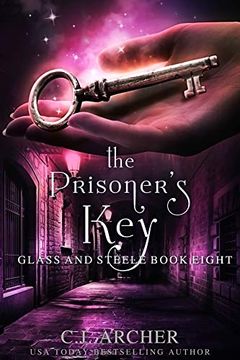 India's study into the language of spells is interrupted by the arrest of her teacher for an unpaid debt. Before Matt can repay it for him, the powerful magician escapes from his prison cell. To make matters worse, the moneylender is murdered and the magician is implicated. Convinced of his innocence, India and Matt must discover who really killed ...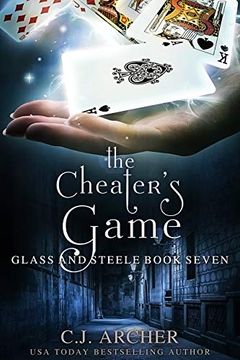 The arrival of Buffalo Bill's Wild West show in London brings trouble. When the sharpshooter who beats Willie at poker is murdered, Matt and India investigate. Willie is convinced the victim cheated, but no one knows how until India discovers his secret - he was a paper magician. When their list of suspects grows to include a member of the mysterio...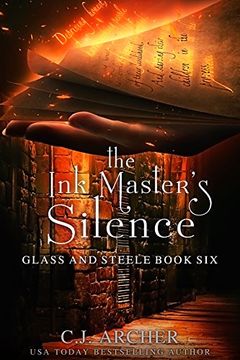 It should be a happy time for India and Matt, but forces beyond their control conspire to ruin their future. A distraction from their troubles comes in the form of murder. When the editor of The Weekly Gazette is killed, controversial journalist and ink magician Oscar Barratt asks India and Matt to investigate. As the recipient of threatening lette...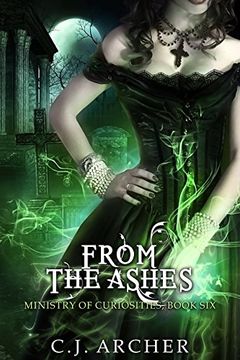 What will happen when Charlie returns to Lichfield?The killer is still on the loose, Lady Harcourt's secret past is out, and Lady Vickers is trying to find Seth a wife. Charlie is stepping back into chaos, but nothing compares to the chaos wreaked on her heart by seeing Lincoln every day.With her life once again in danger, she and Lincoln are force...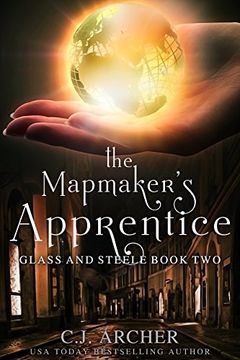 When an apprentice from the Mapmakers' Guild goes missing, Matt and India are employed to find him. Going undercover as a married couple, they discover that not everyone at the guild is what they seem, and the lad's unearthly maps caused jealousy, suspicion and fear. With one of the apprentice's magic maps in their possession, India and Matt must u...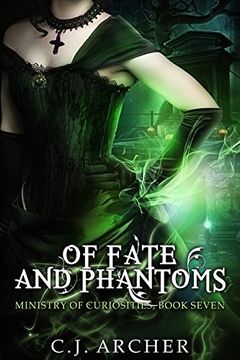 As Charlie and Lincoln's lives settle into a harmonious pattern, a new threat arises that could have far reaching effects for the royal family and Lincoln's parents.When a seer warns the Prince of Wales that his life is in danger, only Charlie and Lincoln take her seriously. After all, what sensible person would believe a gypsy who claims the dange...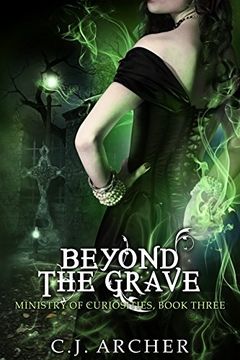 At the request of Lady Harcourt, Charlie and Lincoln begin searching for her missing stepson. Still recovering from her ordeal at the hands of a diabolical villain, Charlie is supposed to be resting. But resting is dull, so she throws herself into the task at hand, much to Lincoln's frustration. The search leads them down a dark path littered with ...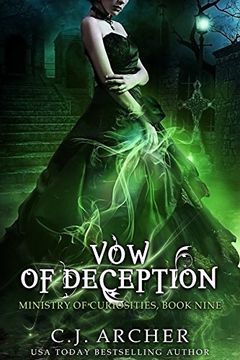 The Kidnapper's Accomplice by C.J. Archer
The Imposter's Inheritance by C.J. Archer
The Toymaker's Curse by C.J. Archer
Her Majesty's Necromancer by C.J. Archer
The Return of Absent Souls by C.J. Archer
The Prison of Buried Hopes by C.J. Archer
Grave Expectations by C.J. Archer
Veiled in Moonlight by C.J. Archer
The Whisper of Silenced Voices by C.J. Archer
The Echo of Broken Dreams by C.J. Archer
The Temple of Forgotten Secrets by C.J. Archer
The Watchmaker's Daughter by C.J. Archer
The Palace of Lost Memories by C.J. Archer
My Soul To Take by C.J. Archer
Possession by C.J. Archer
Heart Burn by C.J. Archer
Bad Magic by Christine Pope, Pippa DaCosta, C. Gockel, A.W. Exley, C.J. Archer
Murder at the Piccadilly Playhouse by C.J. Archer
Magic and Mystery by C.J. Archer
The Wisdom of Madness by C.J. Archer
The Emily Chambers Spirit Medium Trilogy Boxed Set by C.J. Archer
The Sinner by C.J. Archer
Ghost Girl by C.J. Archer
Das Geheimnis der Ordensschwestern by C.J. Archer
Edge of Darkness by C.J. Archer
The Ministry of Curiosities Boxed Set by C.J. Archer
Playing With Fire by C.J. Archer
Seared With Scars by C.J. Archer
The Memory Keeper by C.J. Archer
The Witchblade Chronicles boxed set by C.J. Archer
Murder at the Mayfair Hotel by C.J. Archer
The Spy Master's Scheme (Glass and Steele #12) by C.J. Archer
After The Rift Box Set by C.J. Archer
The 4 Scoundrels Box Set by C.J. Archer
Ashes To Ashes by C.J. Archer
Kiss of Ash by C.J. Archer
Scandal's Mistress by C.J. Archer
The Last Necromancer by C.J. Archer
To Tempt the Devil by C. J. Archer
The Medium by C.J. Archer
Her Secret Desire by C.J. Archer
The Charmer by C.J. Archer
The Wrong Girl by C.J. Archer
Redemption by C.J. Archer
Honor Bound by C.J. Archer
The Mercenary's Price by C.J. Archer
Courting His Countess by C.J. Archer
Murder in the Drawing Room (Cleopatra Fox Mysteries Book 3) by C.J. Archer