Carlton Mellick III Books
Carlton Mellick III (July 2, 1977, Phoenix, Arizona) is an American author currently residing in Portland, Oregon. He calls his style of writing "avant-punk," and is currently one of the leading authors in the recent 'Bizarro' movement in underground literature[citation needed] with Steve Aylett, Chris Genoa and D. Harlan Wilson.Mellick's work has been described as a combination of trashy schlock sci-fi/horror and postmodern literary art. His novels explore surreal versions of earth in contemporary society and imagined futures, commonly focusing on social absurdities and satire.Carlton Mellick III started writing at the age of ten and completed twelve novels by the age of eighteen. Only one of these early novels, "Electric Jesus Corpse", ever made it to print.He is best known for his first novel Satan Burger and its sequel Punk Land. Satan Burger was translated into Russian and published by Ultra Culture in 2005. It was part of a four book series called Brave New World, which also featured Virtual Light by William Gibson, City Come A Walkin by John Shirley, and Tea from an Empty Cup by Pat Cadigan.In the late 90's, he formed a collective for offbeat authors which included D. Harlan Wilson, Kevin L. Donihe, Vincent Sakowski, among others, and the publishing company Eraserhead Press. This scene evolved into the Bizarro fiction movement in 2005.In addition to writing, Mellick is an artist and musician.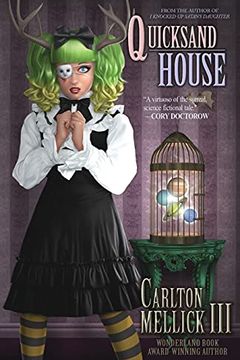 From master of bizarro fiction Carlton Mellick III, author of the international cult hits "Satan Burger" and "Adolf in Wonderland," comes a dystopian nightmare of epic proportions. "You must never leave the nursery. If you leave, you will certainly die."Tick and Polly have never met their parents before. They live in the same house with them, they ...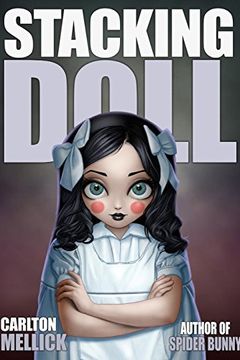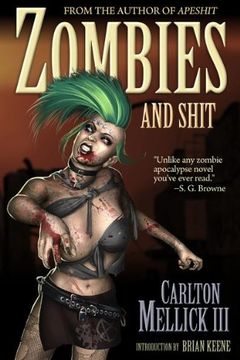 Battle Royale meets Return of the Living Dead in this post-apocalyptic action adventure Twenty people wake to find themselves in a boarded-up building in the middle of the zombie wasteland. They soon realize they have been chosen as contestants on a popular reality show called Zombie Survival. Each contestant is given a backpack of supplies and a u...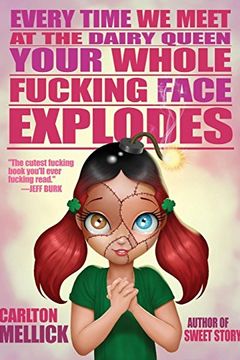 "The cutest fucking book you'll ever fucking read."--Jeff BurkKnown for his cute, disturbing, and utterly absurd novels, cult author Carlton Mellick III returns with a tale of childhood love and spontaneous face explosions.Ethan is in love with the weird girl in school. The one with the twitchy eyes and spiders in her hair. The one who can't sit st...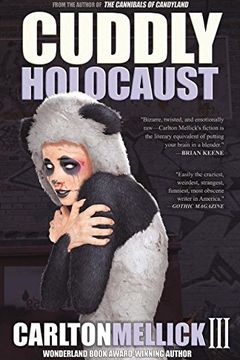 The war between humans and toys has come to an end. The toys won. Teddy bears, dollies, and little green soldiers-they've all had enough of you. They're sick of being treated like playthings for spoiled little brats. They have no rights, no property, no hope for a future of any kind. You've left them with no other option-in order to be free, they m...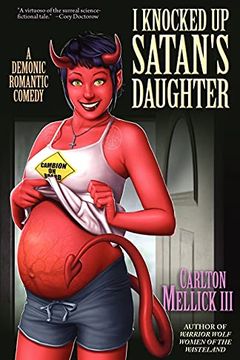 Jonathan Vandervoo lives a carefree life in a house made of legos, spending his days building lego sculptures and his nights getting drunk with his only friend-an alcoholic sumo wrestler named Shoji. It's a pleasant life with no responsibility, until the day he meets Lici. She's a soul-sucking demon from hell with red skin, glowing eyes, a forked t...
For almost 20 years, Carlton Mellick III has been writing some of the strangest and most compelling novels the bizarro fiction genre has to offer. Described as one of the top 40 science-fiction writers under the age of 40 by The Guardian and "one of the most original novelists working today" by extreme horror legend Edward Lee. In his 57th book, Ne...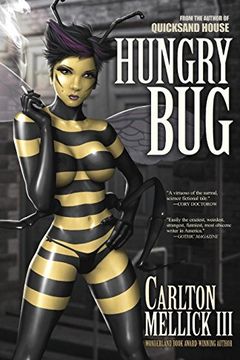 From master of bizarro fiction Carlton Mellick III, author of the international cult hits "Satan Burger" and "Adolf in Wonderland," comes a gritty urban fantasy unlike anything you've read before. In a world where magic exists, spell-casting has become a serious addiction. It ruins lives, tears families apart, and eats away at the fabric of society...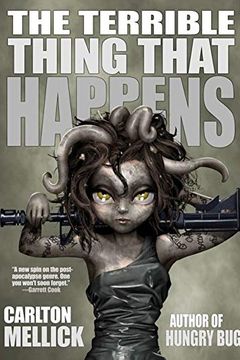 There is a grocery store. The last grocery store in the world. It stands alone in the middle of a vast wasteland that was once our world. The open sign is still illuminated, brightening the black landscape. It can be seen from miles away, even through the poisonous red ash. Every night at the exact same time, the store comes alive. It becomes exact...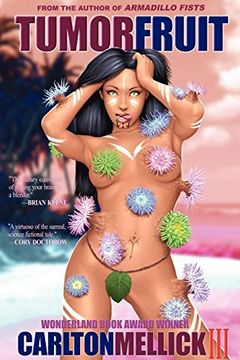 If they don't act fast, they'll never get out alive...Eight desperate castaways find themselves stranded on a mysterious deserted island. They are surrounded by poisonous blue plants and an ocean made of acid. Strange creatures lurk in the shadows. The ghostly sound of crying babies can be heard on the wind.Once they realize the rescue ships aren't...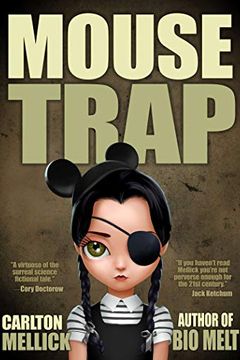 Bio Melt by Carlton Mellick III
The Egg Man by Carlton III Mellick
The Handsome Squirm by Carlton Mellick III
Exercise Bike by Carlton Mellick
As She Stabbed Me Gently in the Face by Carlton Mellick III
Warrior Wolf Women of the Wasteland by Carlton III Mellick
The Best Bizarro Fiction of the Decade by Aimee Bender, Joe R. Lansdale, Carlton Mellick III, Bentley Little, Alissa Nutting, Amelia Gray
Village of the Mermaids by Carlton Mellick
The Bad Box by Carlton Mellick III
Clusterfuck by Carlton Mellick III
The Big Meat by Carlton Mellick
Parasite Milk by Carlton Mellick III
Sweet Story by Carlton Mellick III
Spider Bunny by Carlton Mellick III
The Tick People by Carlton Mellick III
Punk Land by Carlton Mellick III
The Boy with the Chainsaw Heart by Carlton Mellick III
Cybernetrix by Carlton Mellick III
The Greatest Fucking Moment in Sports by Kevin L. Donihe
Snuggle Club by Carlton Mellick III
The Magazine of Bizarro Fiction by Kevin Donihe, Carlton III Mellick
Barbarian Beast Bitches of the Badlands by Carlton Mellick III
Hammer Wives by Carlton Mellick III
Werewolves and Shape Shifters by
Kill Ball by Carlton Mellick III
Full Metal Octopus by Carlton Mellick III
Testa d'Uovo by Carlton Mellick III
Tempting Disaster by Simon Logan, Carlton Mellick III, Jeffrey Thomas, Kevin L. Donihe, Ronald Malfi, Lance Olsen, Darren Speegle, Michael Hemmingson
Ugly Heaven, Beautiful Hell by Jeffrey Thomas, Carlton Mellick III
Falling from the Sky by Brad Listi, Kristopher Young, Kate Holden, Tony O'Neill, Carlton Mellick III, Bradley Sands
Bust Down the Door and Eat All the Chickens by Carlton Mellick III, Steve Rasnic Tem, D. Harlan Wilson, Kris Saknussemm, Kevin L. Donihe, Andersen Prunty
Armadillo Fists by Carlton Mellick III
Fantastic Orgy by Carlton Mellick III
Ultra Fuckers by Carlton Mellick III
The Year's Best Fantasy and Horror by
Zombies by Carlton Mellick III, Cody Goodfellow, John Skipp
The Cannibals of Candyland by Carlton Mellick III
Sunset with a Beard by Carlton Mellick III
Bienvenidos al bizarro by Tamara Romero
Crab Town by Carlton Mellick III
Teeth and Tongue Landscape by Carlton Mellick III
The Steel Breakfast Era by Carlton Mellick III
Sea of the Patchwork Cats (Avant Punk Book Club) by Carlton Mellick III
The Bizarro Starter Kit (Orange) by Carlton Mellick III, Jeremy Robert Johnson, John Edward Lawson, D. Harlan Wilson, Steve Beard, Vincent W. Sakowski, Bruce Taylor, Kevin L. Donihe, Andre Duza, Gina Ranalli
Sausagey Santa by Carlton Mellick III
The Faggiest Vampire by Carlton Mellick III
Fishy-Fleshed by Carlton Mellick III
Sex and Death in Television Town by Carlton Mellick III
The Kobold Wizard's Dildo of Enlightenment +2 (an Adventure for 3-6 Players, Levels 2-5 by Carlton Mellick III
The Steel Breakfast Era / The Decadent Return of the Hi-Fi Queen and Her Embryonic Reptile Infection by Carlton Mellick III, Simon Logan
The Menstruating Mall by Carlton Mellick III
The Morbidly Obese Ninja by Carlton Mellick III
Apeshit by Carlton Mellick III
The Baby Jesus Butt Plug by Carlton Mellick III
Ocean of Lard by Kevin L. Donihe, Carlton Mellick III
Angel Scene / Teeth and Tongue Landscape (Eraserhead Double #2) by Richard Kadrey, Carlton Mellick III, Brian Doogan, Richard Kadrey, Carlton Mellick, Brian Doogan
Adolf in Wonderland by Carlton Mellick III
Ugly Heaven by Carlton Mellick III
Satan Burger by Carlton Mellick III
Electric Jesus Corpse by Carlton Mellick III
The Haunted Vagina by Carlton Mellick III
Apeshit - Pazzi furiosi by Carlton Mellick III
War Slut by Carlton Mellick III
Razor Wire Pubic Hair by Carlton Mellick III