Cat Sebastian Books
Cat writes steamy, upbeat historical romances. They usually take place in the Regency, generally have at least one LGBTQ+ main character, and always have happy endings.Before writing, Cat was a lawyer and a teacher. She enjoys crossword puzzles, geeking out over birds, gardening badly, and–of course–reading. In high school, her parents went away for a week, and instead of throwing raucous parties, Cat read Middlemarch. Even worse, Cat remembers little of a trip through Europe because she was busy reading Mansfield Park. Her proudest moment was when she realized her kids were shaping up to be hopeless bookworms too. Currently, her favorite genres are romance, mystery and fantasy.Cat lives with her husband, three kids, and dog in an improbably small house. After growing up in the northeast, she now lives in a part of the south where every body of water seems to contain alligators or sharks, and every restaurant serves biscuits and gravy. She likes the biscuits, but not so much the alligators.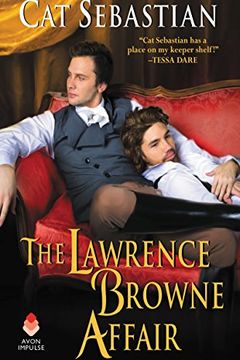 An earl hiding from his future . . . Lawrence Browne, the Earl of Radnor, is mad. At least, that's what he and most of the village believes. A brilliant scientist, he hides himself away in his family's crumbling estate, unwilling to venture into the outside world. When an annoyingly handsome man arrives at Penkellis, claiming to be Lawrence's new s...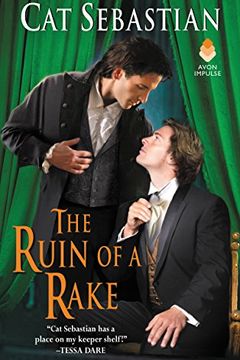 Rogue. Libertine. Rake. Lord Courtenay has been called many things and has never much cared. But after the publication of a salacious novel supposedly based on his exploits, he finds himself shunned from society. Unable to see his nephew, he is willing to do anything to improve his reputation, even if that means spending time with the most proper m...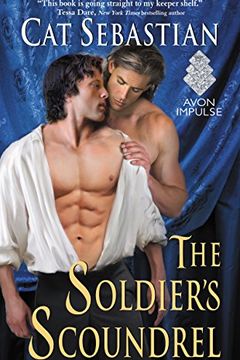 A scoundrel who lives in the shadows Jack Turner grew up in the darkness of London's slums, born into a life of crime and willing to do anything to keep his belly full and his siblings safe. Now he uses the tricks and schemes of the underworld to help those who need the kind of assistance only a scoundrel can provide. His distrust of the nobility r...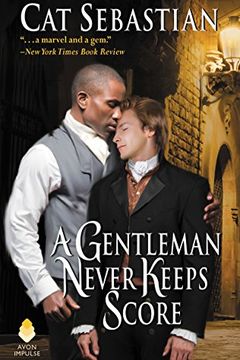 Once beloved by London's fashionable elite, Hartley Sedgwick has become a recluse after a spate of salacious gossip exposed his most-private secrets. Rarely venturing from the house whose inheritance is a daily reminder of his downfall, he's captivated by the exceedingly handsome man who seeks to rob him.Since retiring from the boxing ring, Sam Fox...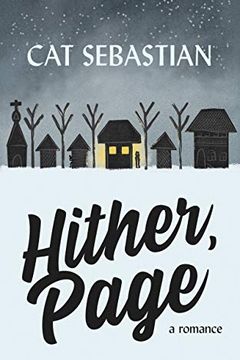 A jaded spy and a shell shocked country doctor team up to solve a murder in postwar England.James Sommers returned from the war with his nerves in tatters. All he wants is to retreat to the quiet village of his childhood and enjoy the boring, predictable life of a country doctor. The last thing in the world he needs is a handsome stranger who seems...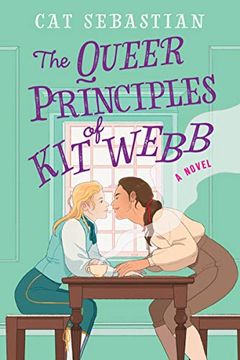 Critically acclaimed author Cat Sebastian makes her trade paperback debut in a stunning historical romance about a reluctantly reformed highwayman and the aristocrat who threatens to steal his heart.Kit Webb has left his stand-and-deliver days behind him. But dreary days at his coffee shop have begun to make him pine for the heady rush of thievery....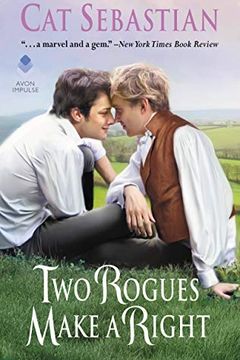 Will Sedgwick can't believe that after months of searching for his oldest friend, Martin Easterbrook is found hiding in an attic like a gothic nightmare. Intent on nursing Martin back to health, Will kindly kidnaps him and takes him to the countryside to recover, well away from the world.Martin doesn't much care where he is or even how he got there...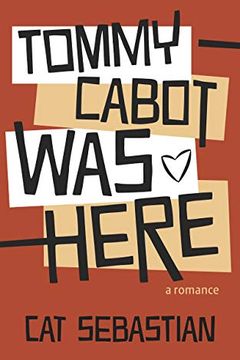 Massachusetts, 1959:Some people might accuse mathematician Everett Sloane of being stuffy, but really he just prefers things a certain way: predictable, quiet, and far away from Tommy Cabot—his former best friend, chaos incarnate, and the man who broke his heart.The youngest son of a prominent political family, Tommy threw away his future by coming...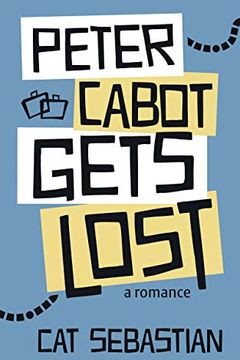 Summer 1960:After years of scraping by, Caleb Murphy has graduated from college and is finally getting to start a new life. Except he suddenly has no way to get from Boston to Los Angeles. Then, to add to his misery, there's perfect, privileged Peter Cabot offering to drive him. Caleb can't refuse, even though the idea of spending a week in the car...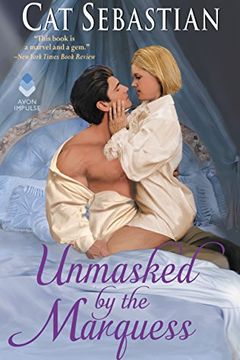 The one you love…Robert Selby is determined to see his sister make an advantageous match. But he has two problems: the Selbys have no connections or money and Robert is really a housemaid named Charity Church. She's enjoyed every minute of her masquerade over the past six years, but she knows her pretense is nearing an end. Charity needs to see her...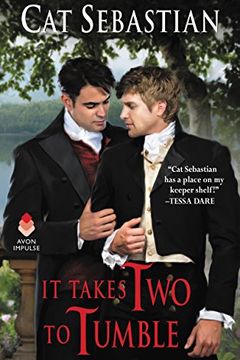 A Delicate Deception by Cat Sebastian
A Duke in Disguise by Cat Sebastian
A Little Light Mischief by Cat Sebastian