Charlotte Vale Allen Books
Charlotte Vale-Allen was born in Toronto and lived in England from 1961 to 1964 where she worked as a television actress and singer. She returned to Toronto briefly, performing as a singer and in cabaret revues until she emigrated to the United States in 1966.Shortly after her marriage to Walter Allen in 1970 she began writing and sold her first novel Love Life in 1974. Prior to this book's publication she contracted to do a series of paperback originals for Warner Books, with the result that in 1976 three of her books appeared in print.Her autobiography, the acclaimed Daddy's Girl, was actually the first book she wrote but in 1971 it was deemed too controversial by the editors who read it. It wasn't until 1980, after she'd gained success as a novelist, that the groundbreaking book was finally published.One of Canada's most successful novelists, with over seven million copies sold of her 30+ novels, Ms. Allen's books have been published in all English-speaking countries, in Braille, and have been translated into more than 20 languages. In her writing she tries to deal with issues confronting women, being informative while at the same time offering a measure of optimism. "My strongest ability as a writer is to make women real, to take you inside their heads and let you know how they feel, and to make you care about them." A film buff and an amateur photographer, Allen enjoys foreign travel. She finds cooking and needlework therapeutic, and is a compulsive player of computer Solitaire. The mother of an adult daughter, since 1970 she has made her home in Connecticut.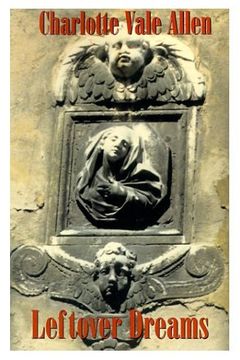 Leftover Dreams is a powerful novel that tackles difficult themes of sexual assault and its aftermath. The story follows Louise as she escapes to London to uncover the truth behind her sister's tragedy. Spanning across generations, this emotional page-turner is an unforgettable journey that readers won't want to put down. Get ready for a satisfying conclusion that will leave you drained and inspired.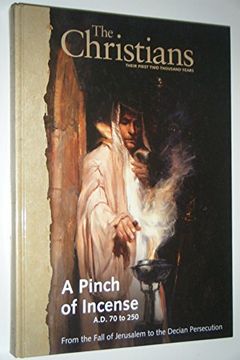 Explore the fascinating world of early Christianity with this captivating book. Follow the journeys of Ignatius, Irenaeus, Origen, Justin, Blandina, and Perpetua and discover the astonishing courage and heroism they displayed while preaching the Word of God. Although unfamiliar to most readers, the personalities encountered within these pages will leave you wondering whether they truly believed as you do. By the end of the volume, it becomes clear that the early believers were on their way to converting the world, but at a tremendous and fearful cost.
Love Life is an engaging and honest account of a woman's journey through romance, loss, and motherhood. This bestselling book by Charlotte Vale-Allen features Helen Kimbrough and the three men who shaped her life, from her first love to the child she never thought she could have. Actress Bette Davis couldn't put it down, and neither will you.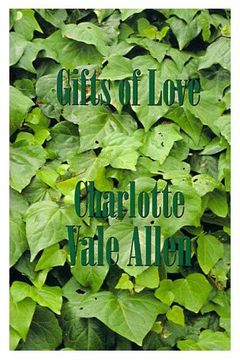 Gifts of Love is a heartwarming tale about Gillian Blake, an architect who forms unlikely friendships with her tenants after moving to America. Despite struggling with shyness, Gillian's new job leads her to Gabe Hadley, the principal of a school she's working on, and the two bond over shared personal losses. As they navigate their newfound feelings for each other and their friends, they find hope for a brighter future.
"Secrets" is a gripping novel about Emma Bellamy, a widow learning how to cope with her husband's death. However, Emma's life takes a dark turn when her loved ones start receiving nasty letters signed by her - letters she never wrote. As these letters reveal horrible truths, Emma must confront the people in her life who have wronged her. With secrets threatening her sanity and everything she holds dear, Emma embarks on a desperate journey for the truth.
Family loyalty takes center stage in this historical novel set during the Great Depression. One sister promises to care for the other, but the weight of that promise creates unexpected consequences.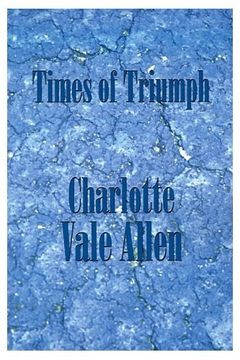 "Times of Triumph" follows the impressive journey of Leonie Benedict, an African-born daughter of missionaries, arriving in New York pregnant and alone in 1913. Refusing to be afraid, Leonie sets out to open her own eatery, and with the help of Rose Manero, creates a successful chain of restaurants that both empowers and inspires women during a time of political and social upheaval. Through WWI and beyond, Leonie proves to be an unforgettable protagonist with an unbreakable spirit.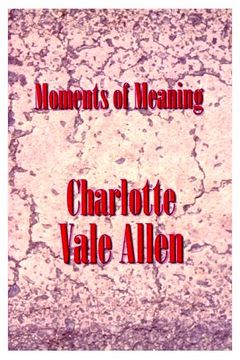 This book tells the story of Lyle Maxwell, who flees to Perth after a traumatic experience with a man she was going to marry. There, she meets a former journalist named Jimmy Ballard, who becomes her tour guide and helps her confront her fears and anxieties. However, when Lyle returns home, her life is thrown into chaos as she faces a serious illness and must hire a young Vietnam vet to run her shop. Along the way, she forms a connection with Jess Kelsey, but both must confront their pasts before they can be together. This is a story of self-discovery and reinvention in the face of adversity.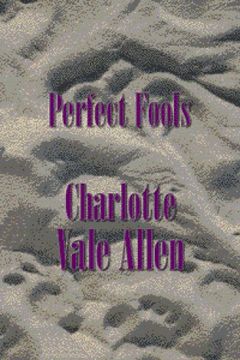 Perfect Fools tells the story of Sarah and Simon, two very different individuals brought together under unlikely circumstances. Sarah, living a quiet life with a disfiguring birth defect, cares deeply for the elderly residents of Crossroads. Simon, a failed actor trying to find his place in the world, is working at the local garage. When Sarah's car won't start, the two meet and begin an awkward yet touching journey towards a surprising connection.
A story of self-discovery, a woman named Sidonie realizes she has been living her life to please others. She morphs herself into the image she thinks her husband desires, but is met with disappointment. In her realization, she learns to be true to herself.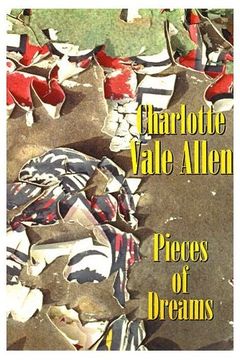 Where is the Baby? by Charlotte Vale-Allen
Dream Train by Charlotte Vale-Allen
Mixed Emotions by Charlotte Vale-Allen
Hidden Meanings by Charlotte Vale-Allen
Dreaming in Color by Charlotte Vale-Allen
Parting Gifts by Charlotte Vale-Allen
Meet Me in Time by Charlotte Vale Allen
Claudia's Shadow by Charlotte Vale-Allen
Painted Lives by Charlotte Vale-Allen
Night Magic by Charlotte Vale-Allen
Matters of the Heart by Charlotte Vale-Allen
Mood Indigo by Charlotte Vale-Allen
The Marmalade Man by Charlotte Vale Allen
Acts of Kindness by Charlotte Vale-Allen
Memories by Charlotte Vale-Allen
Fresh Air by Charlotte Vale-Allen
Somebody's Baby by Charlotte Vale-Allen
Gentle Stranger by Charlotte Vale-Allen
Sudden Moves by Charlotte Vale-Allen
Nightfall by Charlotte Vale-Allen
Sweeter Music by Charlotte Vale-Allen
Secrets by Charlotte Vale-Allen writing as Katharine Marlowe
Illusions by Charlotte Vale-Allen
Intimate Friends by Charlotte Vale-Allen
Believing in Giants by Charlotte Vale Allen
Running Away by Charlotte Vale-Allen
Destinies by Charlotte Vale-Allen
Julia's Sister by Charlotte Vale-Allen
Heart's Desires by K. Marlowe
Another Kind of Magic by Charlotte Vale Allen
Grace Notes by Charlotte Vale-Allen
Wings Bestsellers Romance by Charlotte Vale Allen
The Young Person's Dreambook by Charlotte Vale-Allen
Abschied aus deinem Schatten by Charlotte Vale Allen