Christina Phillips Books
Christina Phillips is an ex-pat Brit who now lives in sunny Western Australia with her high school sweetheart and their family. She enjoys writing paranormal, historical and contemporary romance but whether the hero is a fallen angel, tough warrior or sexy mortal, the romance will be sizzling and the heroine will bring her hero to his knees. Christina is addicted to good coffee, expensive chocolate and bad boy heroes. She is also owned by three gorgeous cats who are convinced the universe revolves around their needs. They are not wrong.Subscribe to my newsletter and receive CATALYST, the free short story prequel to my new series, Realm of Flame and Shadow:https://www.christinaphillips.com/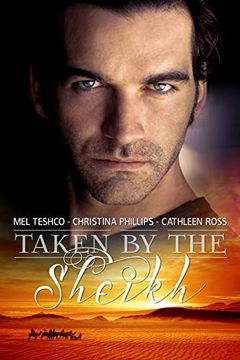 Taken by the Sheikh
Three Book Complete Collection
Mel Teshco, Christina Phillips, Cathleen Ross
-
2015-06-12

(first published in 2014)
Three royal brothers must marry their destined brides by any means necessary in this collection of steamy romance novels. In Book 1, Sheikh Shahzad must use force to make English rose, Lexi Galvin, his wife and secure peace for his country. Book 2 follows Khalid as he falls for the beautiful Sanura, only to discover she is not his destined bride. And in Book 3, Rafi purchases his bride and must convince her to fulfill her duty to produce a son and ensure the Salah al Din line lives on. Will duty and destiny finally come together?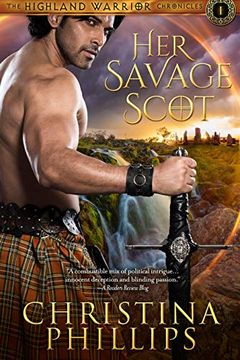 This historical romance follows Scots warrior Connor MacKenzie as he defies his king and betrays his country to protect Pictish widow Aila from the Vikings. As they fall in love, they must navigate dangerous political games and secrets that threaten their survival. A captivating tale of passion and honor set in a fractured world.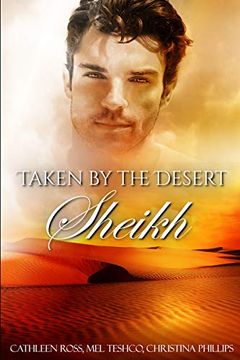 This collection of three stories follows the lives of three sheikh brothers who must wed to prevent a war. Book 1 tells the story of London interior designer Lilly Jones who becomes the key to preventing war when she is awarded a job to refurbish an old fort in Qutum. Book 2 follows Amber Al-Fayed, who must marry the neighboring sheikh to reclaim control of her country after insurgents kill her mother. Book 3 features Tariq El-Amin, who is duty-bound to marry but discovers that his unwilling bride, Princess Sofia, is not as meek as he thought. This collection of compelling and romantic stories will keep readers engaged until the very end.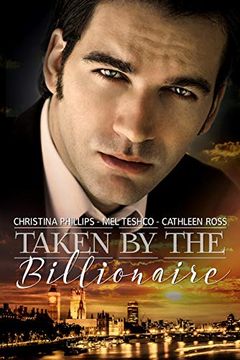 A juicy compilation of three steamy romances featuring stepbrothers and stepsisters. In one story, a London casino owner falls for his grown-up stepsister, but suspects she may be a corporate spy. In another, a professional gambler turns to her stepbrother, now a CEO, for help, only to find herself trapped in his penthouse. And in the final story, a stepbrother and stepsister who shared a forbidden moment as young adults are reunited, and discover they've both been harboring naughty fantasies all these years. Succumb to the scandalous pleasures of Taken by the Billionaire.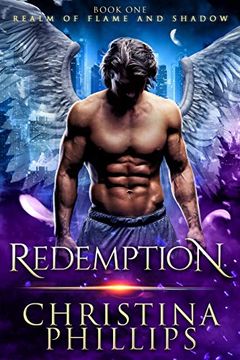 Redemption
Paranormal Angel Romance (Realm of Flame and Shadow Book 1)
Christina Phillips
-
2019-11-28
Discover a thrilling supernatural world in which an archangel, Gabe, must protect Aurora at all costs. Aurora possesses a desire to learn of her true heritage, leading to a dangerous rift between dimensions. As Gabe and Aurora become intertwined, their scorching lust evolves into something far more dangerous. Together they face the wrath of the merciless Guardians, and an explosive revelation that will challenge everything they've ever believed in. Don't miss out on this re-imagined and completely rewritten supernatural romance.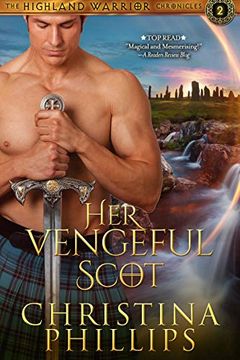 This historical romance novel follows the gripping tale of a Scottish warrior seeking vengeance on the Pict noble who killed his sister. Along the way, he develops feelings for a pagan princess who is married to his enemy. As their fragile friendship deepens, they must work together to survive the alliance between their people, but secrets threaten to tear them apart. Will their love be able to withstand the danger that surrounds them?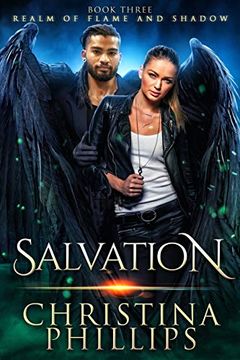 "Salvation" is a thrilling paranormal romance that follows Isabella, a half-demon seeking revenge against archangels, and Nathanael, the Archangel who just may change everything. When Isabella discovers Nathanael's true identity after their steamy night together, she must choose between retribution and love. As they navigate dangerous secrets and enemies, they must decide if working together is the only way to survive. Will they be able to save themselves, and each other, before it's too late?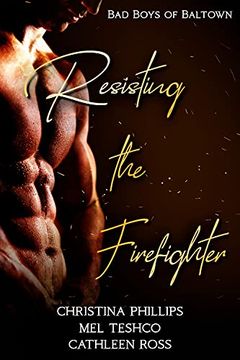 "Resisting the Firefighter" is a heart-warming collection of three steamy romance novellas that focus on the lives of firefighters and the women who resist their charm. From Ruby, who's struggling to overcome the pain of losing her firefighter father, to Justine, who's haunted by survivor guilt after losing her abusive husband in a fire, and Emma, who's fighting to save her cattle from a bushfire while grappling with unresolved feelings for her ex-boyfriend firefighter Adam, these stories blend action, passion, and healing in a way that will stir readers' hearts.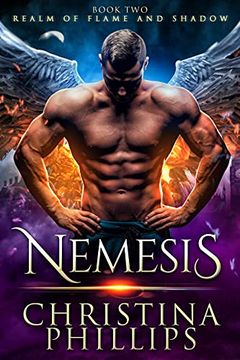 Discover a dangerous world of paranormal assassins and forbidden romance in this thrilling novel. Rowan, a dhampir bound by blood debt, longs for a normal life. All of that changes when she wakes up next to her most merciless enemy, the Archangel Azrael. As they try to survive deadly secrets and hunt for the truth, their forbidden romance becomes even more perilous. Will they be able to work together and make it through the night alive?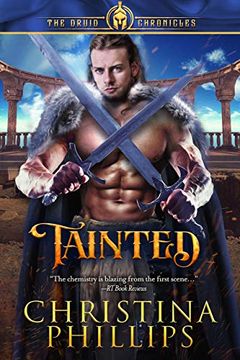 "Tainted" tells the story of Druid warrior Gawain, who forsakes his gods and swears to destroy Roman invaders at any cost after failing to protect his king. However, when he meets the beautiful Roman patrician Antonia, Gawain is drawn to her in ways he never expected. Despite the danger that comes with their forbidden romance, they embark on an illicit liaison driven by love and desire. But when Antonia's deadly secrets come to light, she is forced to choose between her loyalty to Rome and her love for Gawain. This previously published novel explores themes of loyalty, betrayal, and the complexities of forbidden love.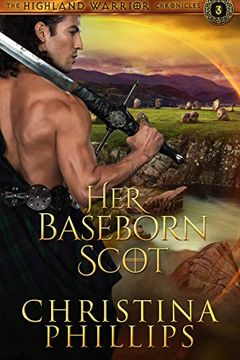 Enslaved by Christina Phillips
Touch of the Demon by Christina Phillips
Willow by Christina Phillips
Burned by Christina Phillips
Bloodlust Denied by Christina Phillips
Not So Happily Ever After by Christina Phillips
Payback by Christina Phillips
Hold Me Until Midnight by Christina Phillips
Hold Me Until Forever by Christina Phillips
Captive by Christina Phillips
Every Breath You Take by Christina Phillips
Hooked by Christina Phillips
Hold Me Until Morning by Christina Phillips
Cinderella and the Geek by Christina Phillips
Foretaste of Forever by Christina Phillips
Once Upon a Player by Christina Phillips
Forbidden by Christina Phillips
Like a Summer Never to Be Repeated by Mohamed Berrada
Religion in the Egyptian Novel by Christina Phillips