Christina Phillips Books
Christina Phillips is an ex-pat Brit who now lives in sunny Western Australia with her high school sweetheart and their family. She enjoys writing paranormal, historical and contemporary romance but whether the hero is a fallen angel, tough warrior or sexy mortal, the romance will be sizzling and the heroine will bring her hero to his knees. Christina is addicted to good coffee, expensive chocolate and bad boy heroes. She is also owned by three gorgeous cats who are convinced the universe revolves around their needs. They are not wrong.Subscribe to my newsletter and receive CATALYST, the free short story prequel to my new series, Realm of Flame and Shadow:https://www.christinaphillips.com/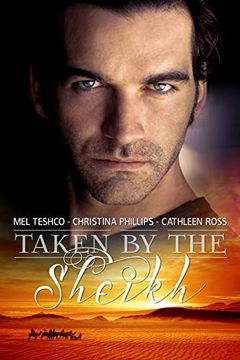 Taken by the Sheikh
Three Book Complete Collection
Mel Teshco, Christina Phillips, Cathleen Ross
-
2015-06-12

(first published in 2014)
Three Desert Sheikhs:Three Captive Brides Bound by duty to honor their father's dying wish, three royal brothers must marry their destined brides… by whatever means necessary… Book 1: Hostage to the Sheikh ~ Mel Teshco Sheikh Shahzad Salah al Din doesn't have time for hearts and flowers, not when his parents' bodies are barely even cold in their gr...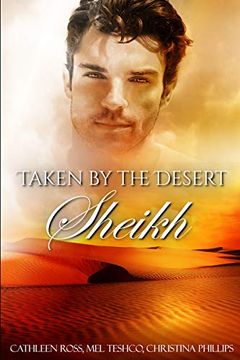 Three Sheikh brothers ... three virgin brides … The Grand Vizier has a plan to save Qutum … To prevent a war … three royal brothers must wed ... Book 1: Stolen by the Sheikh by Cathleen Ross London interior designer, Lilly Jones has landed the perfect job. When she's awarded an account to do up a mansion in Kensington and an old fort in Qutum, she ...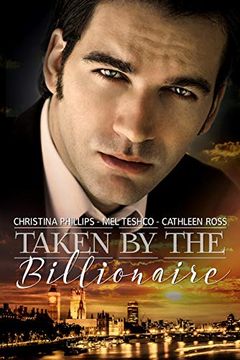 He's her stepbrother, and her every wicked fantasy…Ravished by the Billionaire by Christina PhillipsDexter Jericho has it all – wealth, good looks and women falling at his feet. The last thing he wants is his little stepsister working in his London casino – until he meets her again. Because now Gabriella is all grown up and sexy as hell, and he can...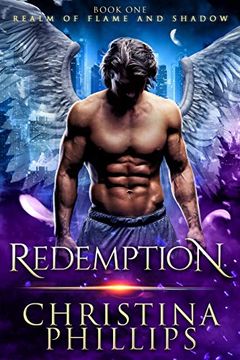 Redemption
Paranormal Angel Romance (Realm of Flame and Shadow Book 1)
Christina Phillips
-
2019-11-28
Gabe has no time for humans after the way they betrayed the ones he loved so long ago. But when he snatches a woman from the jaws of the hellish Guardians, he's compelled to protect her at all costs. Even if she does drive him crazy with her smart mouth and refusal to fall under his archangelic spell.Desperate to discover her true heritage, Aurora ...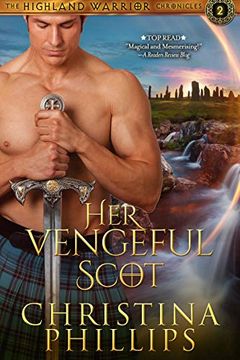 My enemies will pay for what they've doneThe only reason Scots warrior Cameron MacNeil agrees to go to Pictland is so he can have vengeance on the Pict noble who killed his sister. He has no intention of falling for anyone, especially not a pagan princess who is married to his enemy. But when fate throws them together, he struggles to contain his a...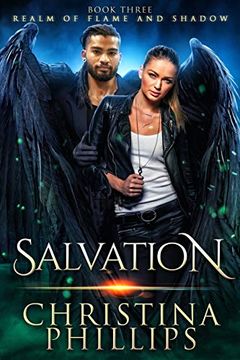 I just spent the best night of my life with the hottest guy I've ever met. Too bad he turns out to be my deadliest enemy – the Archangel Nathanael… Half-demon Isabella has dreamed of bringing archangels to justice and there's no way she'll forgive Nate for his deception. Except it turns out he has no idea who she is… can this be the chance for retr...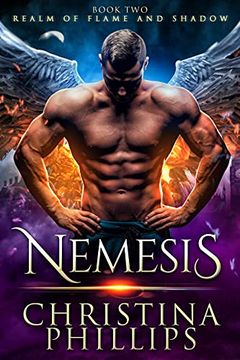 Falling for her nemesis is the most dangerous thing she's ever done…All dhampir Rowan wants is the chance for a normal life. But she's bound by a blood debt to work as a paranormal assassin, so that's never going to happen. After one reckless night she wakes up next to a beautiful stranger. If the mysterious guild who raised her learns what she's d...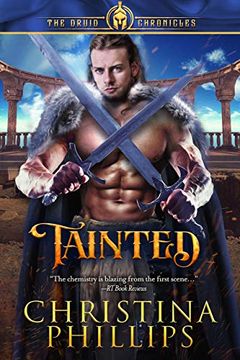 A dangerous love that Rome will never allow…Driven by the knowledge he failed to protect his king, Druid warrior Gawain abandons his gods and vows to destroy the Roman invaders by any means possible.Nothing and no one is more important than protecting his fellow Druids from the enemy until he meets the beautiful Roman patrician, Antonia. She is eve...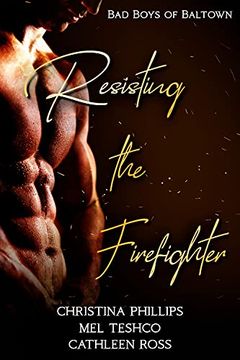 Resisting TateEveryone loves a hero... don't they?To most people Tate Thompson is a catch. Good looking, funny and a firefighter who has saved plenty of lives. But to Ruby he spells danger. Still grieving for the loss of her dad, who was also a firefighter and died in the line of duty, there's no way she can go through that kind of pain again. Exce...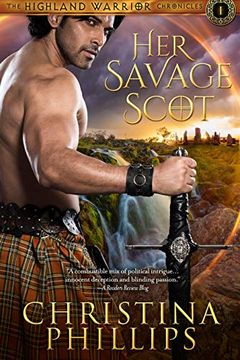 Scots warrior Connor will do anything to protect Aila from the Vikings. But to save her he must defy his king, betray his country, and forsake his honorWhen tough Scots warrior Connor MacKenzie rides into the barbaric lands of the Picts on a mission for his king, he never expects to be captivated by a beautiful Pictish widow. Drawn under her spell,...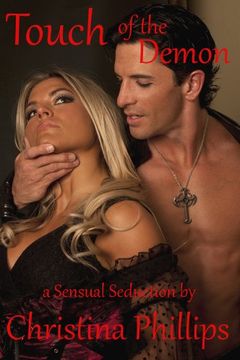 Willow by Christina Phillips
Enslaved by Christina Phillips
Bloodlust Denied by Christina Phillips
Burned by Christina Phillips
Payback by Christina Phillips
Not So Happily Ever After by Christina Phillips
Hold Me Until Forever by Christina Phillips
Hold Me Until Midnight by Christina Phillips
Hooked by Christina Phillips
Hold Me Until Morning by Christina Phillips
Every Breath You Take by Christina Phillips
Captive by Christina Phillips
Foretaste of Forever by Christina Phillips
Cinderella and the Geek by Christina Phillips
Forbidden by Christina Phillips
Once Upon a Player by Christina Phillips
Like a Summer Never to Be Repeated by Mohamed Berrada
Religion in the Egyptian Novel by Christina Phillips
Her Baseborn Scot by Christina Phillips