Craig Schaefer Books
Craig Schaefer's books have taken readers to the seamy edge of a criminal underworld drenched in shadow (the Daniel Faust series), to a world torn by war, poison and witchcraft (the Revanche Cycle), and across a modern America mired in occult mysteries and a conspiracy of lies (the Harmony Black series).Despite this, people say he's strangely normal. Suspiciously normal, in fact. His home on the Web is www.craigschaeferbooks.com.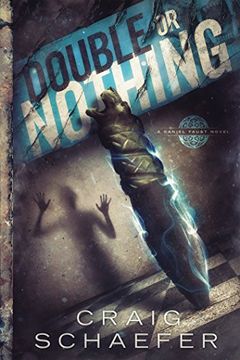 Daniel Faust – sorcerer, thief, and newly-minted Las Vegas crime boss – has debts to pay. One of those debts has just come due, an IOU to be paid in the form of a high-risk heist, and it's a job he can't refuse. The mark? Daniel's arch-nemesis, a man with a Cheshire smile and the powers of a living god. The score? A sacrificial dagger buried under ...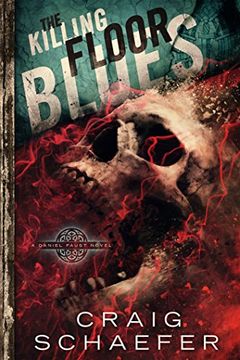 Nobody has ever escaped from the Iceberg. It's a privately-owned prison deep in the Mojave Desert, staffed by brutal guards and surrounded by desolate wasteland. Inside the walls, gangs and predators are constant threats; outside the walls, there's nothing but a sniper's bullet or a slow death in the desert heat. Framed for murder and snared in a d...
Out of prison and back on the streets, Daniel Faust returns home to a city on fire. The Chicago mob is making their play for control of Las Vegas, with an army of gunmen and a lethal shapeshifter on their side, while Daniel's friend Jennifer marshals the forces of the Vegas underworld. Staying on the sidelines isn't an option, especially when a Met...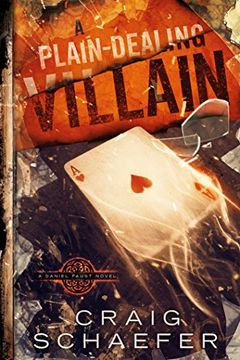 It's hard to make a dishonest buck in Sin City, especially when a rogue FBI agent is gunning for your head. Flat broke and one step ahead of the law, Daniel Faust flees Vegas and lands in Chicago, where a risky heist promises to fill his pockets with cash. There are the risks you can account for, and then there are the risks you never see coming, t...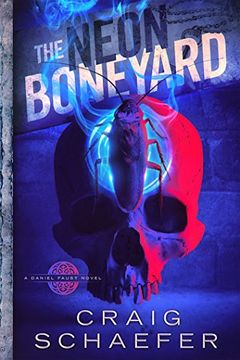 Daniel Faust has clawed his way from the gutter to a penthouse suite, carving a bloody swath across the Las Vegas underworld. He's buried his enemies and more than a few friends along the way. If there's one thing a modern-day sorcerer knows for certain, though, it's that the past never stays buried forever.Now he's running on ice, juggling his res...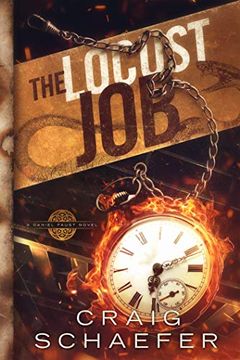 The first story ever told left a scar on the skin of the universe, with its characters doomed to an endless cycle of reincarnation and death. Trapped by his enemies, Daniel Faust — magician, mobster, and newly-minted knight of hell — has been cast in the role of the eternal Thief. Now the story is dead-set on writing his final chapter, the one that...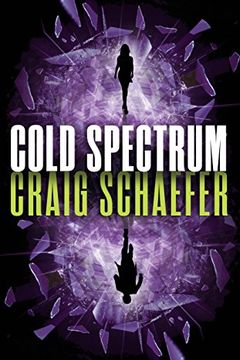 Criminologist Harmony Black is a witch with a loaded Glock. Her partner, Jessie Temple, is packing fierce lupine heat. Together, they're part of Vigilant Lock, an elite FBI black ops group dedicated to defeating criminals with supernatural connections. But when they uncover a demonic conspiracy in the highest ranks of the government, it appears tha...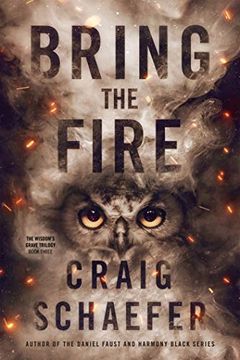 "We brought you here to answer a single question. God is dead. Vanessa Roth and Marie Reinhart are responsible. We want to know how they did it." That was where the story began. This is where it all ends. Believing her lover has been killed, Nessa — the living archetype of the wicked witch and a fairy tale brought to murderous life — flies across t...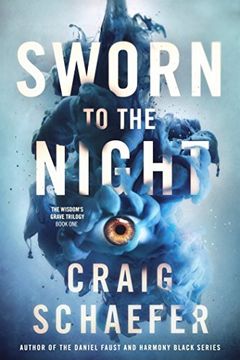 Marie Reinhart is an NYPD detective on the trail of a serial killer. When she sleeps, though, she dreams of other lives; she dreams of being a knight, in strange wars and strange worlds. On the other side of the city, Nessa Roth is a college professor trapped in a loveless marriage, an unwilling prop in a political dynasty. She's also a fledgling w...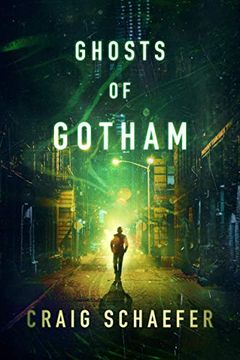 Irresistibly drawn to mysteries, if only to debunk them, reporter Lionel Page exposes supernatural frauds, swindlers, and charlatans. His latest case is an obsession—at least for an ancient and wealthy heiress: verify the authenticity of a lost Edgar Allan Poe manuscript circulating through New York City's literary underworld. But the shrewd Regina...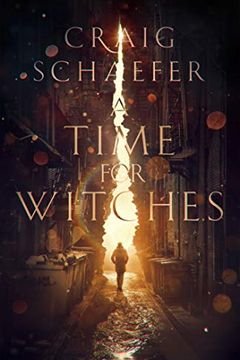 The Living End by Craig Schaefer
Black Tie Required by Craig Schaefer
Detonation Boulevard by Craig Schaefer
Glass Predator by Craig Schaefer
Right to the Kill by Craig Schaefer
The Loot by Craig Schaefer
The Insider by Craig Schaefer
The White Gold Score by Craig Schaefer
The Hungry Dreaming by Craig Schaefer
Redemption Song by Craig Schaefer
Queen of the Night by Craig Schaefer
The Complete Revanche Cycle by Craig Schaefer
Terms of Surrender by Craig Schaefer
Red Knight Falling by Craig Schaefer
The Instruments of Control by Craig Schaefer
The Long Way Down by Craig Schaefer
Harmony Black by Craig Schaefer
Winter's Reach by Craig Schaefer