Dakota Krout Books
Dakota Krout - Author of the Amazon best-selling Divine Dungeon and Completionist Chronicles seriesI live in a 'pretty much Canada' Minnesota city with my wife and daughter. Thanks to you, I'm now a web developer and computer programmer turned full-time author and indie publisher through my company, Mountaindale Press. I started writing The Divine Dungeon series because I enjoy reading and wanted to create a world all my own. To my surprise and great pleasure, I found like-minded people who enjoy the contents of my mind. Publishing my stories has been an incredible blessing thus far and I hope to keep you entertained for years to come!
Embark on an exciting journey filled with magic and adventure in this second installment of a best-selling series. Join a rising hero, Joe, as he navigates through challenges posed by both enemies and friends who doubt his balance and intentions. Watch as Joe finds a way to overcome these obstacles with the help of a team of unique and skilled misfits, all while specializing and strengthening his magic abilities. But in the end, our hero must confront the devastating repercussions of his actions and ask himself a difficult question: Did he unknowingly spark a war?
Discover the power of ruthlessness in this gripping tale of magic, combat, and guild politics. As Joe delves deeper into his study of ritual magic, he must choose between his research and his role as squad leader. Meanwhile, the guild is facing an ultimatum from vengeful enemies, and tensions are reaching a boiling point. Will Joe be able to rise to the challenge and show everyone just how ruthless he can be?
Step into a game world like no other where magic is banned and those like Joe with exceptional abilities are hunted. Join Joe and his team in a quest for power that comes at a great cost. Follow the mystery of his class, secrets of the world, and the danger that lurks around every corner. The ultimate goal? Survive long enough to master all abilities, complete every mission, and become the most powerful.
"Raze" by Dakota Krout is a thrilling science fiction book that explores the themes of humanity on the run and desperate base building. Joe, a powerful character, catches the attention of multiple organizations, some of which are threatened by his abilities. As the threat to earth reaches its peak, humanity must make a choice: flee to Eternium or stay for an uncertain future. The book follows Joe as he tries to solve problems while facing smiling enforcers who are working against him.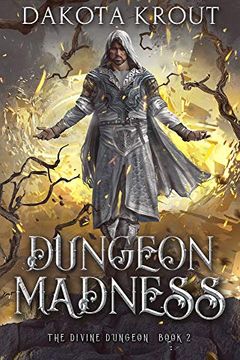 Dungeon Madness is a thrilling tale about two characters, Cal and Dale, who have become stronger despite their rivalry. Cal's dungeon is getting more dangerous while Dale is facing unexpected challenges, including a voice in his head, while fighting deadly creatures. Eventually, both will face their toughest fight yet as madness takes over the land.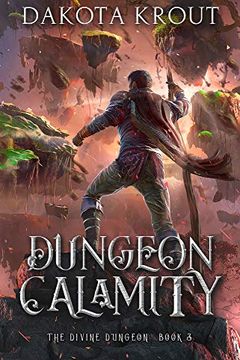 In "Dungeon Calamity", powerful necromancers cause chaos and Cal is caught in the middle. Without his loyal companion Dani, his morals are compromised, creating dangerous monsters and traps. With the threat of an unexpected force looming, Cal must stay focused to find his lost companion. Meanwhile, Dale struggles to gain strength and respect through any means necessary, even if it's killing him. This action-packed novel explores the lengths people will go to survive in a dangerous world.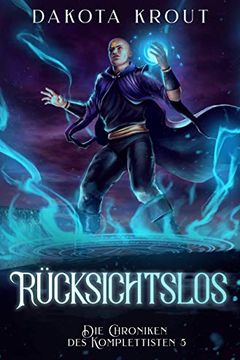 Rücksichtslos
Ein Fantasy-LitRPG-Roman (Die Chroniken des Komplettisten 5) (German Edition)
Dakota Krout
-
2020-05-01
This book delves into the dark side of power and ambition, where enemies are everywhere and choices require a level of ruthlessness. Follow Joe as he balances his pursuit of ritual magic and leadership while a guild's rapid growth attracts dangerous attention. With an ultimatum threatening their town, tensions rise and decisions must be made. Will Joe step up and show his true ruthlessness, or will he walk away?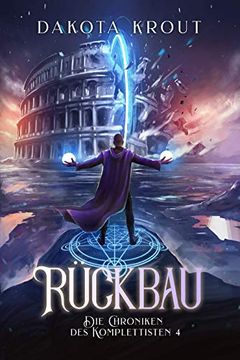 "Rückbau" follows the story of Joe and his guild, The Wanderers, as they gain power and draw unwanted attention from various organizations. With the threat to earth reaching its peak, humanity must make a choice: flee to Eternium or stay for an uncertain future. As a surge of people flock to the human kingdom of Ardania, Joe sets out to solve problems but faces a group of enforcers working to bring him down. Will humanity survive or succumb to dark deeds done during daylight?
In Inflame, two civilizations fight to survive through invasions and sabotage. Joe is exiled to a new Zone, where mere survival is his least concern. This Zone has been at war between Elven and Dwarven societies for thousands of years, and Joe has to choose a side. To gain the freedom he desires, Joe needs to turn to the less savory aspects of his class. Will he be able to snuff out the light and survive in a world filled with darkness?
Trapped between worlds, apprentices Luke and his friends are forced to test for their 'Potential' and are selected to join the renowned Ascender Corps. But when Luke steps through the portal, he is pulled into a plane that shouldn't exist. With no class trainer and low chances of survival, Luke decides to go Full Murderhobo to increase his chances. Will he survive?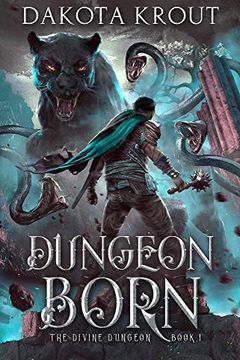 Dungeon Desolation by Dakota Krout
Dungeon Eternium by Dakota Krout
Bibliomancer by James Hunter, Dakota Krout
Annex by Dennis Vanderkerken, Dakota Krout
Arsenal by Dennis Vanderkerken, Dakota Krout
Axiom by Dennis Vanderkerken, Dakota Krout
Alumni by Dennis Vanderkerken, Dakota Krout
The Divine Dungeon Complete Series by Dakota Krout
Algorithm by Dennis Vanderkerken, Dakota Krout
Acme by Dennis Vanderkerken, Dakota Krout
Artifact by Dennis Vanderkerken, Dakota Krout
Anima by Dennis Vanderkerken, Dakota Krout
King's League by Jason Anspach, J.N. Chaney
Artorian's Archives Omnibus by Dennis Vanderkerken, Dakota Krout
Essence by Dakota Krout, James Auwaerter, Ryan Ball, Rohan Hublikar, Raymond Johnson, Alexis Keane, Dennis Vanderkerken, Steven Willden