Dakota Krout Books
Dakota Krout - Author of the Amazon best-selling Divine Dungeon and Completionist Chronicles seriesI live in a 'pretty much Canada' Minnesota city with my wife and daughter. Thanks to you, I'm now a web developer and computer programmer turned full-time author and indie publisher through my company, Mountaindale Press. I started writing The Divine Dungeon series because I enjoy reading and wanted to create a world all my own. To my surprise and great pleasure, I found like-minded people who enjoy the contents of my mind. Publishing my stories has been an incredible blessing thus far and I hope to keep you entertained for years to come!
A game that puts all others to shame. Magic that has been banned from the world. A man willing to learn no matter the cost.The decision to start a new life is never an easy one, but for Joe the transition was far from figurative. Becoming a permanent addition to a game world, it doesn't take long to learn that people with his abilities are actively...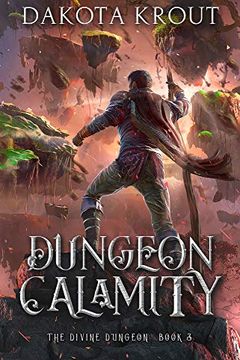 Powerful necromancers are on the move and Cal is caught in the crossfire. Without his faithful Wisp, Dani, Cal's mind slips and he begins creating traps and monsters that go against his already loose morals. After a direct threat from an unexpected force causes Cal's mind to stabilize, he throws all of his resources into keeping his thoughts clear ...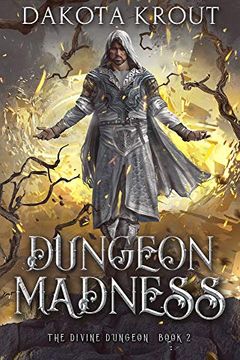 An alternate cover edition for ASIN B01N4UQA28.Both Cal and Dale have become stronger, each in spite of the other. The dungeon - Cal - knows exactly how much their strength has increased, and is working hard to become exponentially more powerful. His schemes are becoming more complex, and his dungeon - his body - more deadly. Dale has a nasty surpr...
Enemies emerge everywhere. Stagnation starts seeming standard. Results require Ruthlessness.Joe has been moving deeper into his study of ritual magic, and further away from his combat team. He's learning more and more, but more often than not needs to choose between his research and squad leadership. Improving the town is a huge help to the guild, ...
Humanity on the run. Desperate base building. Dark deeds done during daylight.Joe has started to draw attention to himself and his abilities. While some of the attention is good and allows for personal growth, most of it is from various organizations that feel threatened by the sudden upswing of power that Joe's guild—The Wanderers—are attaining.As...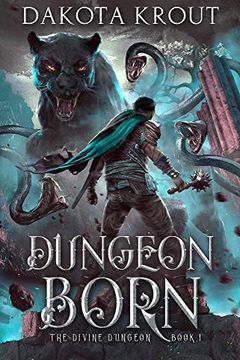 A powerful dungeon. A sheep-herder turned Noble. Their path to ascendance through cultivation. Conquering dungeons and using them to grow has long been the most efficient way to become a powerful adventurer. The only thing keeping the process from being easy is the Beasts that inhabit these places. Questions plague those entering this particular pl...
Trapped between worlds. Potentia might be the way out. Time to kill Something.Luke is an apprentice leather worker, training with his family to one day take over the business. He and his friends Andre, Taylor, and Zed have known each other forever, and swear that nothing will ever tear apart their friendship.Then the Royal Decree comes. With the Dy...
Invasions and sabotage. Two civilizations doing anything to exist. War crimes are the norm.Joe takes his first step into exile, and is promptly unable to breathe. This new Zone has a higher concentration of power, magnitudes denser. His first task is to survive, but mere survival is the least of his concerns.The Zone he has landed on has been in a ...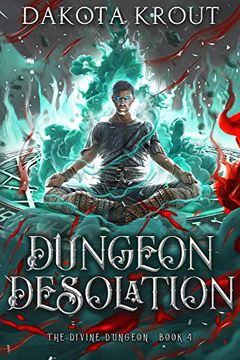 The necromantic armies are on the warpath and nowhere is safe. Even the presumed sanctuary of the floating dungeon controlled by Cal is threatened! The leadership of nearly all the sentient monarchies has been wiped out, and only the races most suited to repelling the advancing darkness have an intact chain of command.Cal learns quickly that the mo...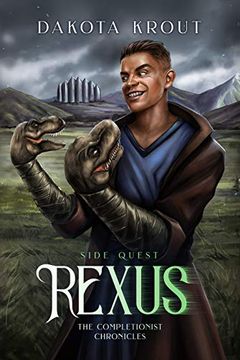 Rexus
Dakota Krout
-
2019-01-01
Dungeon Eternium by Dakota Krout
Bibliomancer by James Hunter, Dakota Krout
Annex by Dennis Vanderkerken, Dakota Krout
Arsenal by Dennis Vanderkerken, Dakota Krout
Axiom by Dennis Vanderkerken, Dakota Krout
Alumni by Dennis Vanderkerken, Dakota Krout
The Divine Dungeon Complete Series by Dakota Krout
Acme by Dennis Vanderkerken, Dakota Krout
Algorithm by Dennis Vanderkerken, Dakota Krout
Anima by Dennis Vanderkerken, Dakota Krout
King's League by Jason Anspach, J.N. Chaney
Rücksichtslos by Dakota Krout
Artorian's Archives Omnibus by Dennis Vanderkerken, Dakota Krout
Essence by Dakota Krout, James Auwaerter, Ryan Ball, Rohan Hublikar, Raymond Johnson, Alexis Keane, Dennis Vanderkerken, Steven Willden
Artifact by Dennis Vanderkerken, Dakota Krout