Dana Marie Bell Books
Dana Marie Bell wrote her first short story when she was thirteen years old. She attended the High School for Creative and Performing Arts for creative writing, where freedom of expression was the order of the day. When her parents moved out of the city and placed her in a Catholic high school for her senior year she tried desperately to get away, but the nuns held fast, and she graduated with honors despite herself.Dana has lived primarily in the Northeast (Pennsylvania, New Jersey and Delaware, to be precise), with a brief stint on the US Virgin Island of St. Croix. She lives with her soul-mate and husband Dusty, their two maniacal children, an evil ice-cream stealing cat and a bull terrier that thinks it's a Pekinese.You can learn more about Dana at:http://www.danamariebell.comhttp://danamariebell.blogspot.com
Robin Goodfellow has met his match.The Gray Court, Book 4When the Black Queen kidnaps one of the White Queen's nephews, Robin Goodfellow is sent to ensure that the young prince safely returns to the bosom of his family. True to his role as Oberon's Hobgoblin, he is ready for anything…except meeting his truebond, the very delicious, very human Micha...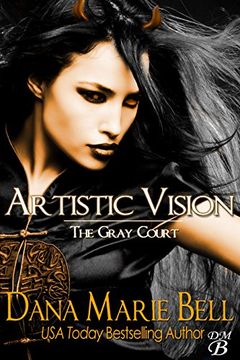 Desire is the raw material. Lust is the spark…and love will sculpt their destiny.The Gray Court, Book 3Akane Russo, one of the Hob's top Blades, can't wait for her current assignment to end. She's been tasked with protecting Shane Dunne from the Malmayne clan's scheme to kidnap him once again. But no one—not even her Seer half—warned her she'd have...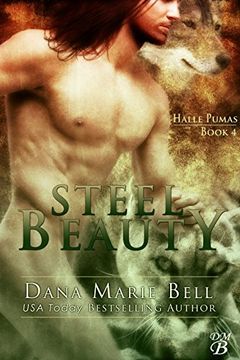 She's everything a big bad wolf could want.Coping with a devastating injury is hard enough for Belinda--Belle--Campbell. Forced separation from her destined mate while she heals is almost more than she can endure. Until she is strong enough to take up her duties as Luna of the Poconos Wolf Pack, however, the safest place for her is Halle. Now, afte...
To save the woman he loves, he must push his gifts to the brink. Halle Shifters, Book 2Julian DuCharme, a rare Spirit Bear with legendary healing powers, is finally free from the threat of death, finally free to claim his mate—but she's not having it. While his Bear screams it's time to mate, the love of his life wants to date.Holding his Bear in c...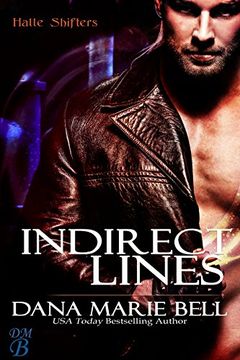 There's only one way to win this game: break the rules. Halle Shifters, Book 5James "Barney" Barnwell is losing his ever-loving mind. Between the threat to the white shifters and a riddle he's been ordered to solve, he can actually go for ten whole minutes without thinking about Heather, the woman destined to be his mate.As much as he burns to get ...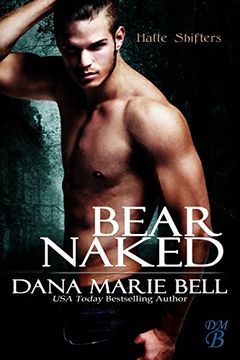 To win a frightened heart, you have to bare your own.Any woman would be eager to be Ryan Williams's mate. Any woman but Glory Walsh. The sexy bear shifter is beautiful, strong and persistent, she'll give him that. But Glory's past taught her one simple truth: people leave. She can't get past the fact he left her once before. Okay, so he had a good ...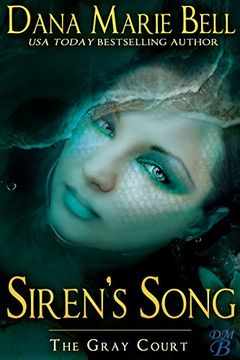 A crescendo of evil could destroy their perfect harmony.The Gray Court, Book 5Oberon is well and truly lost, with no memory of who he is, where he came from, or where he's going. One woman makes his palms sweat and his heart race, a woman with turquoise eyes and a beautiful voice. Instinct tells him she's the only one who can save him.Cassie knows ...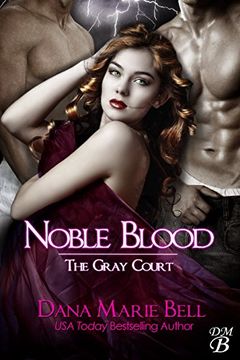 Noble Blood
Dana Marie Bell
-
2017-03-19

(first published in 2011)
Nobility has its privileges and its price. Sometimes it just sucks.The Gray Court, Book 2For Lord Duncan Malmayne, it was love at first sight with his true bond, the lovely half-Sidhe, half-leprechaun Moira Dunne. Yet something is missing from his relationship with the fiery redhead, something that prevents him from completing the Claiming and maki...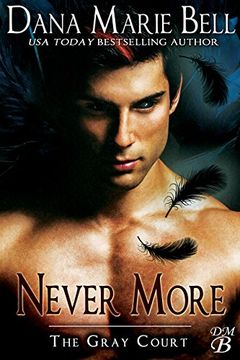 Love takes wing faster than a Raven in flight.The Gray Court, Book 6Amanda Pierson's long-overdue holiday at the Dunne farm unexpectedly turns into a working vacation when she's roped into throwing together a last-minute dream wedding for Michaela Exton and Robin Goodfellow. No biggie for one of the best party planners at Fantasy Events, Inc., righ...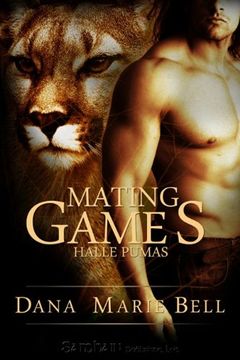 Claiming your mate? Best. Game. Ever.The WallflowerEmma's loved Max for years, but to him she was invisible. Now she's in business—and out of her shell. Max returns home to become the Halle Pride's Alpha, and he finds Emma has blossomed into—his mate! Taking her out for a bite ensures she'll be his. But first she must convince the Pride she has wha...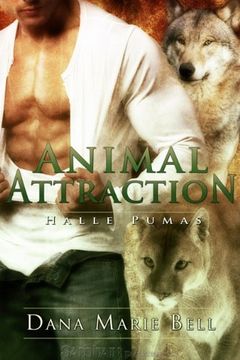 Hecate's Own by Dana Marie Bell
Eye of the Beholder by Dana Marie Bell
Warlock Unbound by Dana Marie Bell
Figure of Speech by Dana Marie Bell
Hide and Seek by Dana Marie Bell
Not Broken by Dana Marie Bell
Morgan's Fate by Dana Marie Bell
The Wizard King by Dana Marie Bell
Howl For Me by Dana Marie Bell
Sound's Familiar by Dana Marie Bell
Song of Midnight Embers by Dana Marie Bell
The Fire Within by Dana Marie Bell
Of Shadows and Ash by Dana Marie Bell
Hour of the Wolf by Dana Marie Bell
Throne of Oak by Dana Marie Bell
Speak Thy Name by Dana Marie Bell
Maggie's Grove Series Bundle by Dana Marie Bell
Hunting Love by Dana Marie Bell, J B McDonald
Very Much Alive by Dana Marie Bell
Sorry, Charlie by Dana Marie Bell
Cat of a Different Color by Dana Marie Bell
Bear Necessities by Dana Marie Bell
Little Red by Dana Marie Bell
Blood of the Maple by Dana Marie Bell
Sweet Dreams by Dana Marie Bell
Shadow of the Wolf by Dana Marie Bell
Only in My Dreams by Dana Marie Bell
All For You by Dana Marie Bell
Dare to Believe by Dana Marie Bell
Finding Forgiveness by Dana Marie Bell
The Wallflower by Dana Marie Bell