Dana Marton Books
Dana Marton writes fast-paced action-adventure romances that take her readers all over the globe. She is a Rita Award finalist and the winner of the Daphne du Maurier Award of Excellence. She loves writing stories of intrigue, filled with dangerous plots that try her tough-as-nails heroes and the special women they fall in love with. Her books have been published in seven languages in eleven countries around the world. Sign up for Dana's newsletter and never miss a new release, sale or giveaway. You'll receive a free copy of her #1 Amazon bestselling book DEATHSCAPE (Broslin Creek #2) for signing up, and you can unsubscribe at any time. Your email will never be used for any other purpose. https://danamarton.com/fb-newsletter-...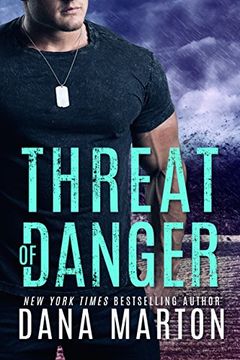 Falling in love can be a deadly proposition in this pulse-quickening Mission Recovery novel from the New York Times bestselling author.Jess Taylor and Derek Daley were in the throes of first love in a small Vermont town when they were kidnapped by a serial killer. They escaped his clutches—but not the trauma of the unsolved crime. With their lives ...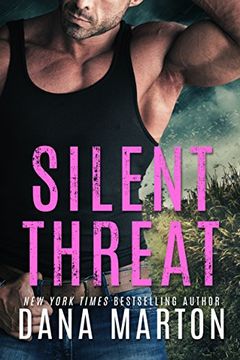 "This suspense is romantic, timely, and different. Great pacing, great characters…just great storytelling all around." —USA Today's Happy Ever After A former Navy SEAL, Cole Makani Hunter has returned home from a disastrous black ops mission without his best friend, his hearing, or the use of his right arm. So when his ex–commanding officer assigns...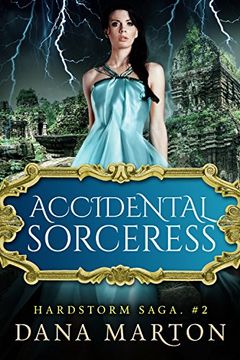 --Book 2 of the Hardstorm Saga from New York Times bestselling author Dana Marton. "Marton excels at worldbuilding and character development." Kirkus Review Tera, a powerful healer, travels with her beloved warrior, the High Lord Batumar, on a secret mission to forge alliances to stop the bloodthirsty Emperor Drakhar. Surviving vicious pirates, sla...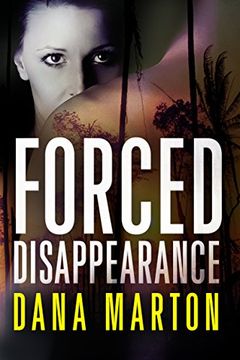 A gripping, fast-paced novel of romantic suspense from New York Times and USA Today bestselling author Dana Marton. When wealthy American businessman Glenn Danning goes missing in Venezuela, investigator Miranda Soto volunteers to track him down. It's her first assignment for the Civilian Personnel Recovery Unit, but this mission is about more than...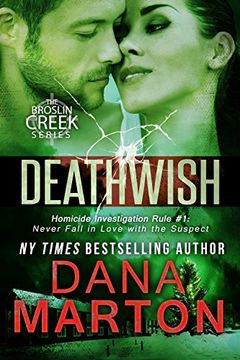 Officer Gabriella Maria Flores desperately needs a big win to save her career. A case that proves that she has her act together, something non-controversial to make people forget the recent scandal she's been involved in. Instead, the murder she catches couldn't be more high-profile, the number one suspect her boss's brother. Means, motive, opportu...
Former small-town football hero turned cop, Joe Kessler never met a linebacker, perp, or a woman he couldn't handle. Then a troubled single mom walks into his life, and the only place this hot jock will ever see 'easy' again is in the dictionary. Hiding out in Broslin, PA was working pretty well for Wendy Belle until Cop Casanova took her under his...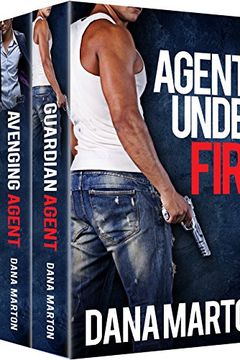 Three rough and tough former Navy SEALs who don't know the meaning of impossible. Three adventurous, irresistible women who don't mind teaching them. Add a secret FBI mission and a corrupt politician who wants them all dead, and watch the fireworks erupt. (Or is that gunfire?) A team that fights together sleeps together? Well, not ALL together. (Bu...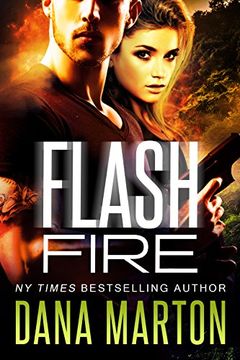 Flash Fire
Dana Marton
-
2018-02-20

(first published in 2015)
Former SEAL turned lawless mercenary Light Walker just wants to be left alone to avenge his brother's death. He wants nothing to do with Clara Roberts, a by-the-book investigator on a secret mission, who is trying to talk (cough) badger (cough) him into helping her recover an American teenager who'd disappeared abroad. Clara Roberts isn't crazy abo...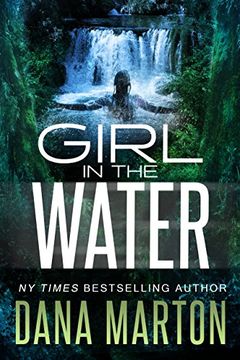 Nominated for the BookLife Prize in FictionHe doesn't mind breaking rules, just never his own. Rule #1: You don't seduce the woman you protect. "Freaking amazing!" "…a brilliant story of courage, hope, and love…" "…fun, fast-paced, and emotionally satisfying…"After the death of his wife and twin sons, Army vet Ian Slaney is a shadow of his former s...
She'd been "the sick girl" for most of her life. She refused to go straight to "the weird girl". Heart-transplant recipient Sophie Curtis has been in her own antiseptic bubble for so long, she just might not be able to venture out into the real world again. Her spooky body memories are scary enough, but then she finds herself in the cross hairs of ...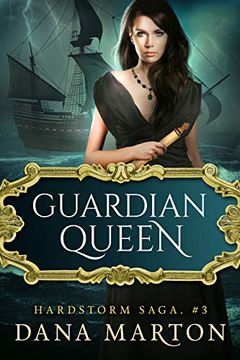 Broslin Creek Boxed Set by Dana Marton
Broslin Bride by Dana Marton
Deathmarch by Dana Marton
Deathscape by Dana Marton
Many Genres, One Craft by
When You Return to Me by Dana Marton
Spy in the Saddle by Dana Marton
Dragon Lord by Dana Marton
Camouflage Heart by Dana Marton
Hardstorm Saga 1-3 by Dana Marton
Three Cowboys by Julie Miller, Dana Marton, Paula Graves
Secret Soldier by Dana Marton
Spy Hard / The Spy Wore Spurs by Dana Marton
Une Nuit Avec... Un Mysterieux Cheikh by Dana Marton, Susan Stephens, Lynn Raye Harris
Les secrets du désert / L'amant des sables by Dana Marton, Barbara Faith
Sheikh Protector / Scions by Dana Marton
Les enfants du secret / Les disparus de Comanche Creek by Dana Marton, Mallory Kane
The Socialite and the Bodyguard / Cavanaugh Reunion by Dana Marton
Deathwatch by Dana Marton
Shadow Soldier by Dana Marton
The Spy Wore Spurs by Dana Marton
The Spy Who Saved Christmas by Dana Marton
Most Eligible Spy by Dana Marton
Saved by the Monarch by Dana Marton
Desert Ice Daddy by Dana Marton
Stranded With The Prince by Dana Marton
Rogue Soldier by Dana Marton
Royal Captive by Dana Marton
Sheik Protector by Dana Marton
Tall, Dark and Lethal by Dana Marton
The Sheik's Safety by Dana Marton
The Socialite and the Bodyguard by Dana Marton
Undercover Sheik by Dana Marton
Intimate Details by Dana Marton
Guardian Agent by Dana Marton
The Black Sheep Sheik by Dana Marton
Reluctant Concubine by Dana Marton
Sheik Seduction by Dana Marton
Secret Contract by Dana Marton
Royal Protocol by Dana Marton
The Sheikh Who Stole Her (Mills & Boon Special Releases) by Dana Marton
Ironclad Cover by Dana Marton
My Bodyguard by Dana Marton
Protective Measures by Dana Marton