Daniel O'Connor Books
Daniel O'Connor is a college Professor of Philosophy and Religion. He holds a Master of Theology Degree and is a Doctoral student working on his PhD in Philosophy. He lives in New York with his wife and three children.www.DSDOConnor.comwww.DOCPhilosophy.com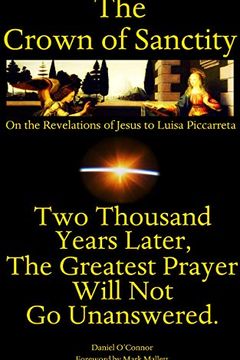 The Crown of Sanctity
On the Revelations of Jesus to Luisa Piccarreta (The Revelations of Jesus on the Divine Will to the Servant of God Luisa Piccarreta)
Daniel O'Connor
-
2019-03-02
Discover the upcoming transformation of the world like never before in history. In this long but comprehensive book, you'll learn about the fulfillment of the greatest prayer ever uttered, detailing the restoration of what was lost in the Fall of Man, and the Triumph of the Immaculate Heart of Mary promised at Fatima. Learn about the Gift of Living in the Divine Will, the Crown of Sanctity, which will be given directly from Heaven. This book isn't just about Luisa's revelations but offers perspectives on new arguments for God's existence, Catechesis on Private Revelation, and an Era of Peace, as revealed to mystics, visionaries and seers such as Fatima and Medjugorje.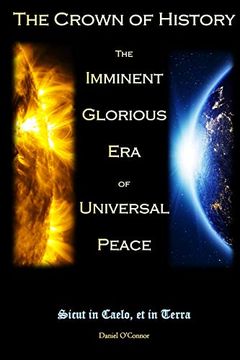 The Crown of History
The Imminent Glorious Era of Universal Peace (The Revelations of Jesus on the Divine Will to the Servant of God Luisa Piccarreta)
Daniel O'Connor
-
2019-09-14
Discover a new era of peace and light with this powerful book. Learn about the teachings of the Fathers of the Church and Popes, as well as prophecies from Fatima, Divine Mercy, and more about this upcoming transformation. Explore the essence of this new era and your pivotal role in it. This insightful read will help you understand the meaning of history, your life's mission, and how to live in the Divine Will. Don't miss out on this Greatest Story Ever Told that is reaching its fulfillment before our eyes.