Darcy Coates Books
Darcy is the USA Today Bestselling author of Hunted, The Haunting of Ashburn House, Craven Manor, and more than a dozen horror and suspense titles.She lives on the Central Coast of Australia with her family, cats, and a garden full of herbs and vegetables.Darcy loves forests, especially old-growth forests where the trees dwarf anyone who steps between them. Wherever she lives, she tries to have a mountain range close by. You can hear about her next book by joining her newsletter: www.darcycoates.com/subscribe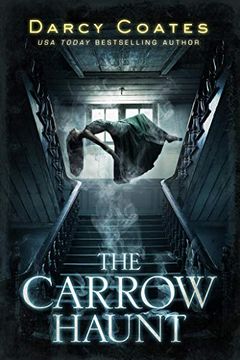 Explore the mysteries of Carrow House, a notoriously haunted building, with a week-long stay hosted by tour guide Remy and seven guests. Follow along as they hope to experience the sightings that made the house famous, only to face terrifying phenomena as a storm moves in, cutting off their contact with the outside world. Seances go disastrously wrong, red liquid seeps from behind the wallpaper, and one of the guests dies under strange circumstances. Could the ghost of the house's original owner, a twisted serial killer, still walk the halls? With no escape, they must face their fears and fight to survive.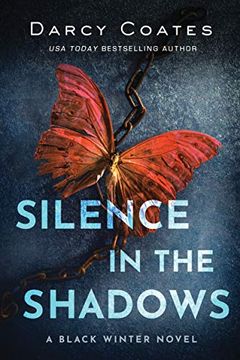 The world is changing rapidly, pushing humanity closer to extinction. But there is hope. Clare and Dorran must return home to Winterbourne Hall to create a safe refuge where food can be grown without alerting the hollow ones. However, their home is now a dangerous trap. The fight for survival continues in this gripping and suspenseful tale.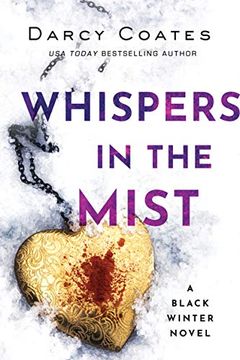 In Whispers in the Mist, Clare and Dorran struggle to survive in a world overrun by hollow ones. When Dorran falls ill, Clare must lead their group to the Evandale Research Station, but the journey may be too dangerous for them to endure. As tensions rise among the survivors, Clare must fight to protect those she loves and face the reality that not everyone can be saved. A chilling tale of post-apocalyptic horror where the worst monsters may be human.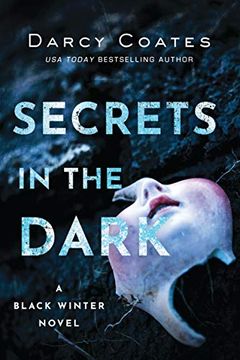 "Secrets in the Dark" follows Clare and Dorran as they work to secure Winterbourne Hall against monsters. But when Clare's sister contacts them from miles away, trapped and running out of oxygen, they must choose between a dangerous journey to her rescue or staying and listening as she slowly suffocates. With danger lurking in every corner, every step could be their last. Will they make it out alive?
A group of friends go on a search party for their missing friend in the remote Ashlough Forest. However, as they venture deeper into the forest, they begin to uncover unsettling discoveries. Their search becomes a fight for survival when they realize they are not alone in the forest. Will they be able to escape?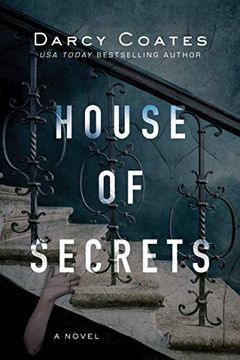 This heart-pounding novel follows Sophie and Joseph as they attempt to save Joseph's young cousin from a monster that has attached itself to her. Their journey leads them to Kensington, an abandoned mansion with a dark history. Trapped within the collapsing walls, they must face the horrors within as they try to find a way to kill the creature without harming his daughter. With shrouded figures, whispers in the night, and unmarked graves, the dead are not as restful as they seem in this terrifying and intense read.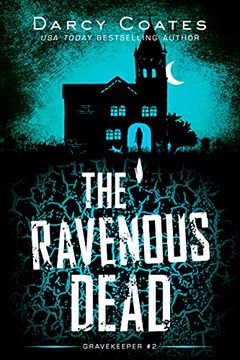 This haunting tale follows Keira, Blighty Graveyard's new groundskeeper, who can hear the wordless cries of the restless dead. While she tries to help them move on, some spirits have enough hate for the living that they won't listen to her. As she uncovers the histories of the graveyard's old inhabitants, she discovers a vicious serial killer who still wants to claim his final victim. Danger lurks in the forest's darkest edges, as Keira finds herself unwittingly answering his call.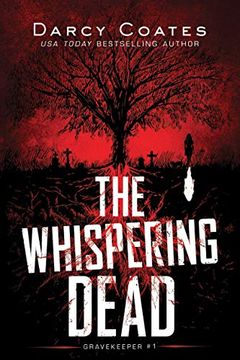 A young woman named Keira seeks refuge from a storm in an abandoned cottage at the edge of a neglected cemetery. Soon, she discovers that she can hear the whispers of the unquiet dead who haunt the cemetery. Among them is a vengeful ghost who targets Keira when she realizes she is the only one who can see her. Keira seeks to put the ghost to rest by uncovering the spirit's past with the help of unlikely new friends. However, she soon discovers a dark history of deception and murder, and she must find a way to free the spirit before it's too late, even if it means sacrificing her own life. This atmospheric horror story by the USA Today bestselling author will continue to haunt readers long after the final page.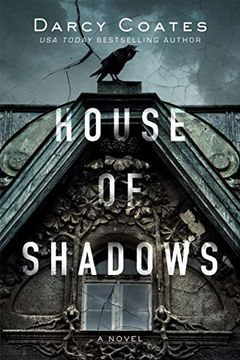 House of Shadows takes readers on a chilling journey through a haunted mansion and the secrets that lie within. After her family faces financial ruin, Sophie is offered a marriage proposal from Mr. Argenton, a wealthy stranger who can save them from scandal. But the mansion she'll call home is unnaturally dark, filled with cold relatives, and haunted by malevolent spirits. As she uncovers the dark truths about her new husband and the house, Sophie finds herself drawn to him, yet trapped in a terrifying situation. Will she be able to escape?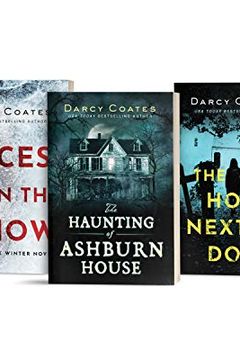 Discover spine-tingling horror with The Darcy Coates Horror Collection. Enter the haunting world of Ashburn House, where restless ghosts roam the halls and the new owner must survive the night. Experience the chills next door with Marwick House, a haunted dwelling that may claim its next victim. And be stranded in a snowstorm with Clare, as something monstrous waits outside the stranger's home...something hungry. Get ready for a collection of stories that will leave you breathless.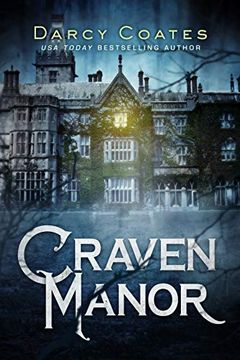 Voices in the Snow by Darcy Coates
The Haunting of Ashburn House by Darcy Coates
The Folcroft Ghosts by Darcy Coates
The Haunting of Leigh Harker by Darcy Coates
Apocalyptic Fears VI by Saul Tanpepper, Steve Stroble, J Thorn, Greg Dragon, David Estes, J.V. Roberts, Chris Northern, Darcy Coates, Joseph J. Bailey, David VanDyke, J. Naomi Ay
The Haunting of Rookward House by Darcy Coates
The House Next Door by Darcy Coates
Small Horrors by Darcy Coates
Ghost Camera by Darcy Coates
The Haunting of Blackwood House by Darcy Coates
Dead Lake by Darcy Coates
The Haunting of Gillespie House by Darcy Coates