Dave Pelzer Books
An author best known for his 1995 memoir of childhood abuse, A Child Called It. At the age of 12, Dave was removed from an abusive home and placed in a series of foster homes. In 1979, he joined the Air Force and later became an author of memoirs and self-improvement books. A CHILD CALLED "IT" IS COMING TO THE BIG SCREEN. August 2017 - We are very excited to announce that writer/producer David Goldblum of Conscious Contact Productions has acquired the film rights to Dave Pelzer's, #1 New York Times bestselling book, A Child Called "IT" which was on the New York Times Best Sellers List for a record breaking six years. Tamlin Hall, whose film Holden On has won multiple awards around the country is attached to direct. Dave Pelzer is adapting the screenplay alongside Goldblum and Hall. The movie is in pre-production, with production set to begin in Spring 2018. A-List talent are already circling the project. Be sure and follow us on Facebook and Instagram for updates. https://www.facebook.com/AChildCalled....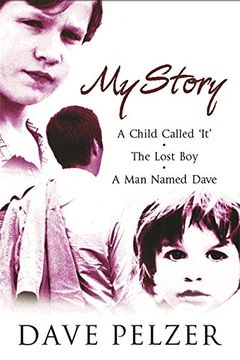 Surviving an abusive childhood, Dave Pelzer's inspiring journey to overcome unspeakable adversity is chronicled in his bestselling trilogy. My Story compiles his memoirs "A Child Called 'It,'" "The Lost Boy," and "A Man Named Dave" into one emotionally charged volume, detailing his journey from fear and terror to a dedication to helping others overcome similar struggles. Pelzer's bravery, resilience, and triumph over trauma will move readers and inspire them to never give up.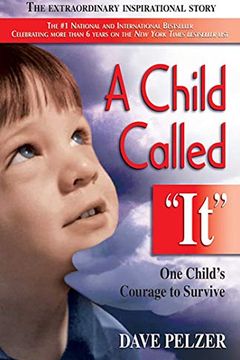 This emotional memoir recounts the harrowing childhood of one boy who faced severe abuse at the hands of his mother. Dave Pelzer's story is a shocking chronicle of starvation, beatings, and mental games that forced him to become a slave to his unstable mother. With nothing but his own dreams to cling to, Dave endured unspeakable living conditions and had no one to turn to for help. A Child Called It tells a heart-rending tale of a boy's struggle to survive and find hope in the midst of extreme cruelty.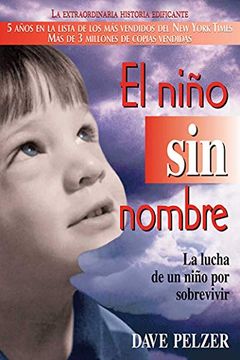 A powerful memoir, this book tells the harrowing story of a child who suffered severe abuse at the hands of his alcoholic mother. Dave Pelzer's heartbreaking account describes the torturous games his mother played with him, leaving him nearly dead. In order to survive, Dave had to learn how to play these games and become a slave instead of a son. With no one to turn to, he clung to his dreams of being loved and cared for. This unforgettable true story sheds light on the devastating consequences of child abuse.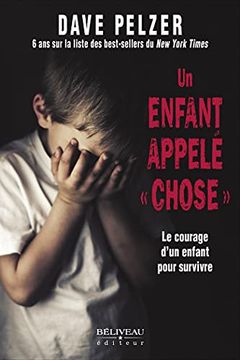 This book tells the harrowing true story of a child named "Thing" who faces severe abuse at the hands of his alcoholic mother. Forced to play tortuous games and left nearly dead, he survives by learning to adapt to his mother's unpredictable behavior. With nothing and no one to turn to, he finds solace in his dreams of a better life.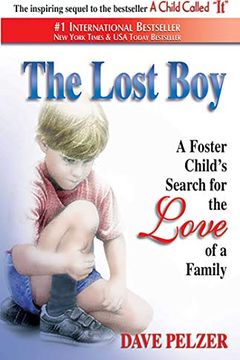 The Lost Boy
A Foster Child's Search for the Love of a Family
This poignant memoir tells the story of a young boy who was rescued from his abusive alcoholic mother, but struggles to find a place to call home. As a Foster Child, he moves between five different homes and experiences shame and resentment from those who don't view him as worthy of love. Through tears, laughter, devastation, and hope, he searches desperately for the love of a family. This is the anticipated sequel to A Child Called "It".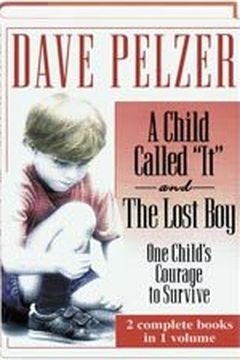 Child abuse, survival, and hope are at the heart of this unforgettable true story. Meet Dave Pelzer, a young boy who endured severe physical and emotional abuse from his alcoholic mother. Forced to play tortuous and dangerous games, Dave had to learn how to survive in order to live. With dreams of being loved and cared for, Dave's harrowing experiences are chronicled in A Child Called "It" and his journey through the foster-care system is detailed in the moving sequel, The Lost Boy. Pelzer's inspirational story is a must-read for anyone seeking to understand the devastating impact of abuse and the power of the human spirit to heal and thrive.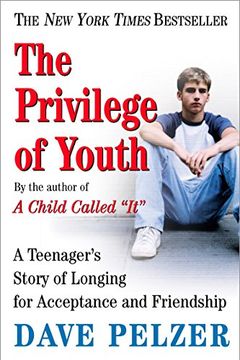 In this moving memoir, the author shares his experiences as a young boy on the brink of adulthood, including the relentless bullying he endured and the joys of making his first real friends. With bravery and compassion, he charts his journey from high school to freedom, inspiring readers with his resilience and determination.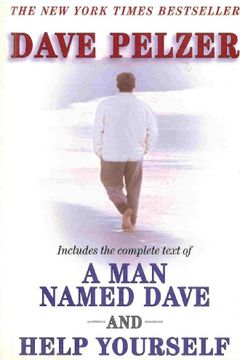 Discover a profound and inspiring journey of self-discovery with these two incredible and powerful texts. A Man Named Dave takes you through the life of a lost boy who finally finds himself in the heart and soul of a free man, while Help Yourself shows you how to move beyond negative thoughts and painful history, inspiring accountability and the power to succeed. Filled with personal struggles and a three-step plan, Help Yourself is a must-read for anyone seeking real answers and triumph over adversity.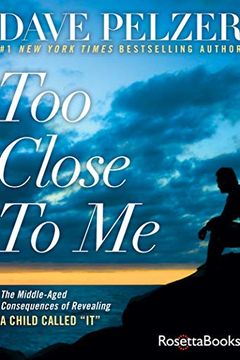 Too Close to Me
The Middle-Aged Consequences of Revealing A Child Called "It"
Dave Pelzer
-
2015-04-07

(first published in 2014)
This autobiography dives deep into the difficulties of living a "normal" life as a child abuse survivor. The author, Dave Pelzer, shares his experiences of being beaten, starved, and emotionally abused by his mother as a child, and how he copes with the challenges of marriage, parenthood, and a fulfilling career as an adult. His story is one of resilience and strength, and provides an honest and courageous perspective on the complexities of life after surviving horrific trauma.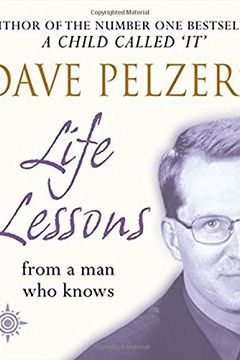 Life Lessons
From a Man Who Knows
Dave Pelzer
-
2002-11-27

(first published in 2000)
Learn how to find hope, courage, and happiness in tough times with Life Lessons. Written by Dave Pelzer, a man who overcame one of the worst cases of child abuse in US history, this inspiring and insightful pocket guide offers advice on how to change your life and embrace challenges as opportunities for growth. Dave shares the principles he discovered on his journey to becoming the best he could be, making this a must-read for anyone facing difficulty. Published for the first time in the gift market, Life Lessons is a powerful tool for finding strength and positivity in any situation.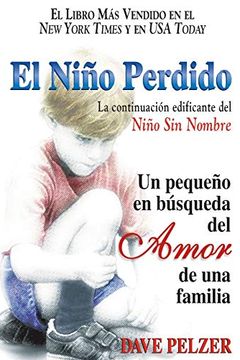 Help Yourself for Teens by Dave Pelzer
Uma Criança no Inferno by Dave Pelzer
Le souffre-douleur (CITY EDITIONS) by Dave Pelzer
Le moins que rien suivi de L'ado perdu by Dave PELZER
Moving Forward by Dave Pelzer
A Man Named Dave by Dave Pelzer
Help Yourself by Dave Pelzer
Pojken som kallades Det by Dave. Pelzer