David Charles Shaw Books
David is the author of Brain in a Jar, is currently working on his next book, and is developing a (yet to be named) atmospheric puzzle video game. Outside of his passion projects, he works as an automation engineer and as a programmer. He's the owner of a pet peacock, grows corals as a hobby, and plays video games.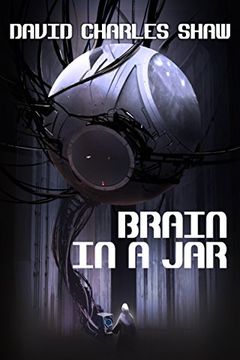 "Brain in a Jar" follows Alder, a test subject who is only a brain in a jar, with a camera implanted in his brain. He sees a sterile and lonely world inside his prison, but something is looming over him and his scientist caretaker, Nikaya. Together, they fight for survival and freedom as they navigate a mysterious force that holds the key to their lost pasts. Will they break free or be trapped forever?"