Devney Perry Books
Devney is a USA Today bestselling author who lives in Washington with her husband and two sons. Born and raised in Montana, she loves writing books set in her treasured home state. After working in the technology industry for nearly a decade, she abandoned conference calls and project schedules to enjoy a slower pace at home with her family. Writing one book, let alone many, was not something she ever expected to do. But now that she's discovered her true passion for writing romance, she has no plans to ever stop.Visit Devney's website to sign up for her newsletters and learn more about upcoming books.www.devneyperry.com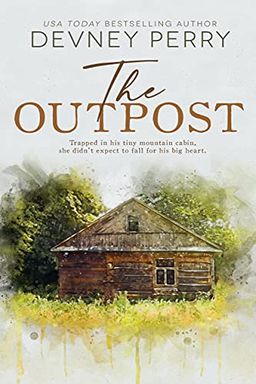 A city journalist finds herself on the run from a powerful man after exposing a criminal family. She's forced to hideout in a small Montana cabin with a quiet and simple man assigned to protect her. As they navigate life in the wilderness, they discover unexpected feelings for each other. Will they be the perfect match?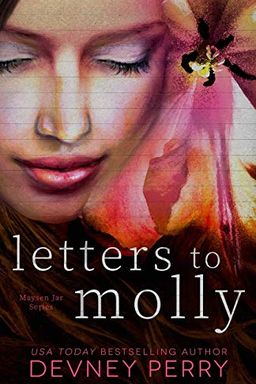 This heartwarming novel explores the theme of lost love and the possibility of rekindling it. After a divorce that shattered her picture-perfect life, Molly spends years rebuilding her happiness around her children and career. But when she begins to receive letters from her ex-husband Finn - letters he wrote years ago - she starts to question her new reality. Each confession in the letters heals a wound from their past, but with the knowledge that Finn isn't sending them, Molly must decide if she's willing to take a chance on love again.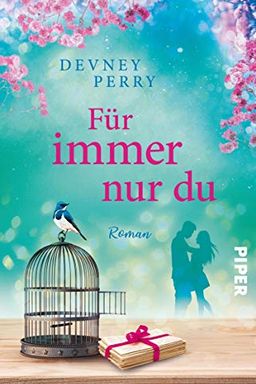 Für immer nur du
Roman (German Edition)
Devney Perry
-
2021-08-01

(first published in 2019)
This captivating book follows a woman who receives old love letters that recount her epic romance with the man who still holds her heart. As the letters continue to arrive, each marking a significant moment in their past love affair, the woman is forced to confront a difficult truth - the letters are not from the man who wrote them. Full of promise, hope, and love, this is a story about healing from old wounds and holding onto the heart's true desires.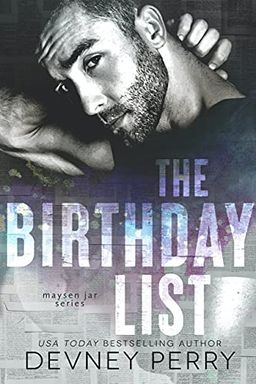 A woman's journey to cross off all the items on her youthful dreams list takes a turn when she opens a new restaurant in Montana and her heart is haunted by a man from her past. Can she finally say goodbye with his help?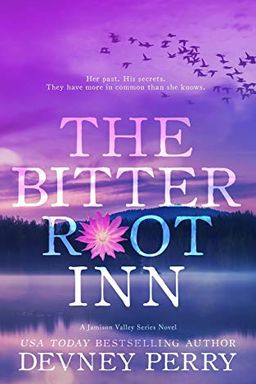 "Small-town Montana mom Maisy's simple life is turned upside down when a handsome stranger enters her motel lobby. Though she feels drawn to him, she can't trust her feelings after a past mistake. But the man, who has secrets of his own, can't stay away from Maisy. Will his past come back to ruin their chance at a future together? This gripping novel explores love, deceit, and the power of buried secrets."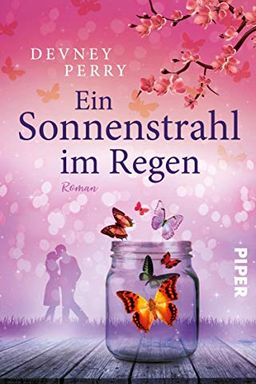 Follow a woman in her journey to complete a list of youthful dreams, starting with the opening of her new restaurant in Montana. But, the past she tried to leave behind returns in the form of Cole Goodman, a man who shattered her heart. As they work together to check off the items on her list, she realizes that saying goodbye may not be so easy.
A man grieving the loss of his family seeks solitude, but his reclusive lifestyle is challenged when a new neighbor knocks on his door. Initially rude, he eventually forms a no-strings-attached relationship with her – until an unexpected surprise changes everything. A story of grief, love, and unexpected twists that will keep you hooked.
A new resident in small-town Montana hopes for a dull life, but finds excitement in the arms of a handsome, mysterious artist. When he needs a wife, she agrees to a hasty marriage with secrets of her own. Will this bluff lead to love or heartbreak? Discover the twists and turns of this small town romance.
A New York socialite seeks escape from scandal and finds unexpected romance while on a holiday in Montana. Forced to work in a bar with a rough-around-the-edges man who challenges her, she learns important life lessons and discovers the true meaning of love. With over 98,000 words, this novel is perfect for fans of romance and redemption stories.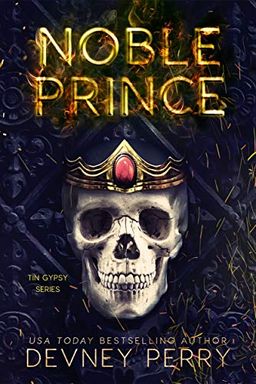 Noble Prince
Devney Perry
-
2021-09-01

(first published in 2020)
This book explores the complex relationships and difficult decisions of a police chief tasked with protecting a stubborn and fearless woman who holds critical information about a dangerous motorcycle gang. With passion and heart, the characters face tough moral dilemmas as they navigate their intertwined lives.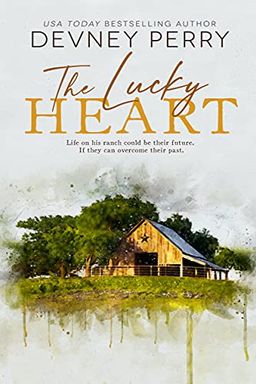 Tin Queen by Devney Perry
Indigo Ridge by Devney Perry
Riven Knight by Devney Perry
Wild Highway by Devney Perry
Stone Princess by Devney Perry
Dotted Lines by Devney Perry
Fallen Jester by Devney Perry
Rifts & Refrains by Devney Perry
Forsaken Trail by Devney Perry
The Candle Palace by Devney Perry
Quarter Miles by Devney Perry
The Brazen by Willa Nash, Devney Perry
The Bribe by Willa Nash, Devney Perry
Gypsy King by Devney Perry
Runaway Road by Devney Perry
The Clover Chapel by Devney Perry
One More Step by Colleen Hoover, A.L. Jackson, B.B. Easton, Devney Perry, Tijan, K.L. Grayson, Aleatha Romig, K.F. Breene, Debra Anastasia, T.K. Rapp, Amy Daws, Cathlin Shahriary, Emma Scott, Evan Grace, Gianna Gabriela, Ginger Scott, Jaci Wheeler, J.B. Salsbury, Jessica Sorensen, Julie Solano, Tracy Justice, S.M. Soto, Lilly Wilde, L.K. Farlow, M. Lynn, Santana Blair
Maysen Jar Box Set by Devney Perry
Tin Gypsy Series Box Set by Devney Perry
From the Beginning by Devney Perry
Christmas in Quincy by Devney Perry
The Coppersmith Farmhouse by Devney Perry