Devney Perry Books
Devney is a USA Today bestselling author who lives in Washington with her husband and two sons. Born and raised in Montana, she loves writing books set in her treasured home state. After working in the technology industry for nearly a decade, she abandoned conference calls and project schedules to enjoy a slower pace at home with her family. Writing one book, let alone many, was not something she ever expected to do. But now that she's discovered her true passion for writing romance, she has no plans to ever stop.Visit Devney's website to sign up for her newsletters and learn more about upcoming books.www.devneyperry.com
Kaine Reynolds wants nothing more than solitude. After an unthinkable tragedy destroys his family, he's cut off all ties to his former life so he can battle his grief the only way he knows how.Alone. So when Piper Campbell knocks on his door, rambling on about being his new neighbor, he slams the door in her face.But Kaine's gruff demeanor doesn't ...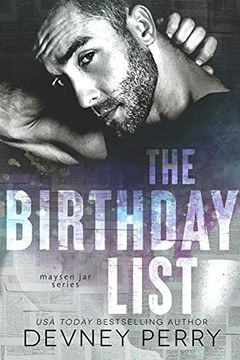 I carry a journal with me. A journal with a list.Take a karate class. Go skydiving. Learn to play the ukulele. Say yes to everything for an entire day. The list goes on, line by line, of youthful dreams.For too long that list has haunted me. But starting today, I'm going to cross one item off. Today, I'm opening my new restaurant in Bozeman, Montan...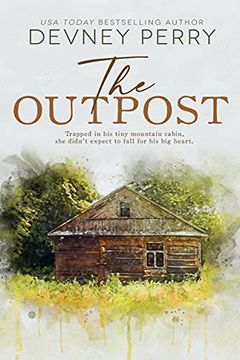 Trapped in his tiny mountain cabin, she didn't expect to fall for his big heart.Exposing a prominent criminal family with an investigative news report didn't exactly work out the way Sabrina had hoped. Instead of basking in the glory of her article's success, she's on the run from a powerful man who wants her dead. To stay safe, she's forced to tra...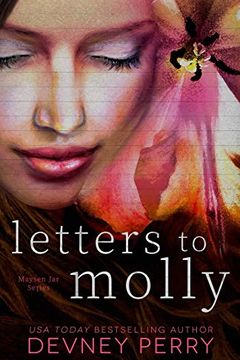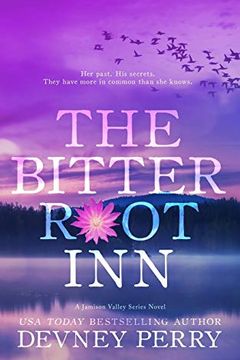 Sofia Kendrick has always cherished her tiara. As the youngest daughter of a wealthy New York family, she's lived the life of an American princess. But after two scandalous divorces and a breakup smear her name across the society rags, the shine from her crown has dulled. People call her superficial, even gaudy.She's nothing more than tinsel.Desper...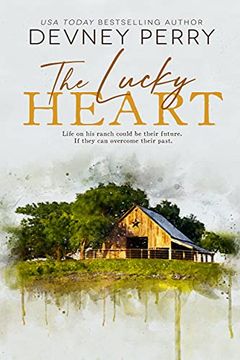 Life on his ranch could be their future. If they can overcome their past.Felicity's life story reads like the script to a bad soap opera. Girl's high-school boyfriend becomes a drug addict. Girl falls for boyfriend's best friend. Girl leaves them both behind only to return home years later for murdered ex-boyfriend's funeral. Now she's back home in...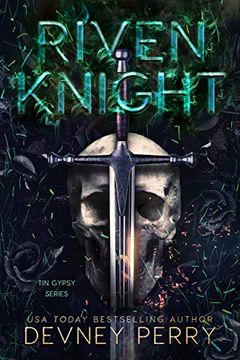 Genevieve Daylee didn't expect to be standing in front of a judge on her twenty-seventh birthday. But ever since her life became entangled with a former motorcycle gang, she's learned not to expect anything but trouble.Her mother, a woman she once admired and adored, is gone, leaving behind a trail of secrets and lies. She's living in a tiny apartm...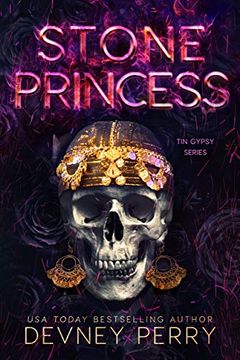 Presley Marks has just become a cliché: the jilted bride. Wearing a white dress, standing in front of her friends and family, she announces that her fiancé—according to his text—has forgotten about the wedding.Humiliated and angry, she hides from the world in the mundane routine of her life. Working at the Clifton Forge Garage isn't glamorous, but ...
Thea Landry has always known her place in modern-day society. It's somewhere just above the trash can her mother dumped her in as a newborn but below the class where much comes easy. With her tattered shoes and bargain-bin clothes, her life has never been full of glamour. So when a rich and charismatic man takes interest, she doesn't fool herself i...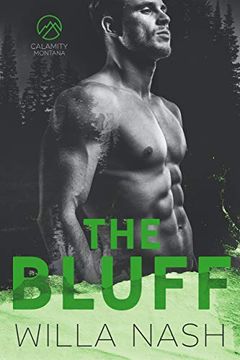 The Bluff
Willa Nash, Devney Perry
-
2021-02-04
Noble Prince by Devney Perry
Gypsy King by Devney Perry
Wild Highway by Devney Perry
Rifts & Refrains by Devney Perry
Fallen Jester by Devney Perry
Dotted Lines by Devney Perry
Forsaken Trail by Devney Perry
The Clover Chapel by Devney Perry
Quarter Miles by Devney Perry
The Bribe by Willa Nash, Devney Perry
Runaway Road by Devney Perry
The Candle Palace by Devney Perry
The Brazen by Willa Nash, Devney Perry
One More Step by Colleen Hoover, A.L. Jackson, B.B. Easton, Devney Perry, Tijan, K.L. Grayson, Aleatha Romig, K.F. Breene, Debra Anastasia, T.K. Rapp, Amy Daws, Cathlin Shahriary, Emma Scott, Evan Grace, Gianna Gabriela, Ginger Scott, Jaci Wheeler, J.B. Salsbury, Jessica Sorensen, Julie Solano, Tracy Justice, S.M. Soto, Lilly Wilde, L.K. Farlow, M. Lynn, Santana Blair
Christmas in Quincy by Devney Perry
Maysen Jar Box Set by Devney Perry
Tin Queen by Devney Perry
Tin Gypsy Series Box Set by Devney Perry
From the Beginning by Devney Perry
Für immer nur du by Devney Perry
Indigo Ridge by Devney Perry
Ein Sonnenstrahl im Regen by Devney Perry
The Coppersmith Farmhouse by Devney Perry