Devon Monk Books
Devon Monk is a national best selling writer of urban fantasy. Her series include Ordinary Magic, House Immortal, Allie Beckstrom, Broken Magic and Shame and Terric. She also writes the Age of Steam steampunk series, and the occasional short story which can be found in her collection: A Cup of Normal, and in various anthologies. She has one husband, two sons, and lives in Oregon. When not writing, Devon is either drinking too much coffee or knitting silly things.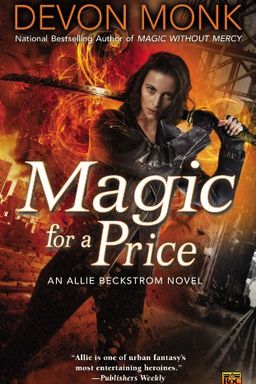 A battle with magic, death, and chaos ensues in this gripping tale. Allison Beckstrom must find a way to purify the tainted wells of magic beneath Portland before it's too late. With only two options left, Allie will have to face her fears and make a life-changing decision. Will she succeed, or will they all perish?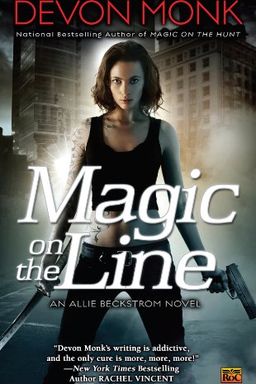 A magic user named Allison Beckstrom must choose between following the rules of the mysterious Authority, or turning against them to stop a dark magic plague in Portland. In the process, she risks everything, from her memories to her life. Dead magic users are rising and innocent people are falling, forcing Allie to make a difficult decision before it's too late.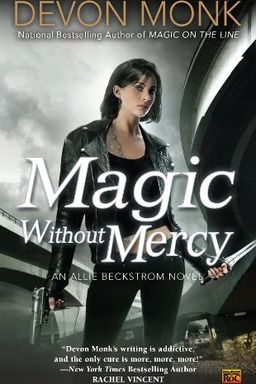 Magic Without Mercy is a thrilling novel that follows Allie, a talented spell tracker, as she faces the biggest challenge of her career. Magic itself has been poisoned and Allie's undead father may have left the only cure in the wrong hands. Hunted by the Authority and wanted by the police, she must find the cure before it's too late. With Death magic users seeking to destroy the antidote, Allie and her renegade allies must fight to save magic and defend the innocent.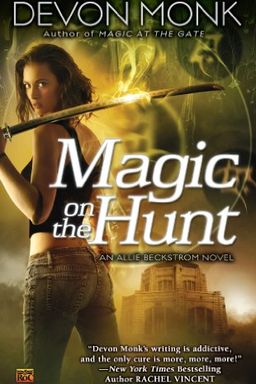 This book covers the topics of magic and the supernatural, with a focus on an undead magic user who poses a threat to the city of Portland. Allie Beckstrom and her partner Zayvion must defend against the chaos that may be unleashed. An exciting and engaging read for fans of the fantasy genre.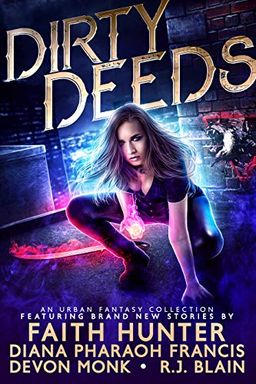 Dirty Deeds
An Urban Fantasy Collection
R.J. Blain, Faith Hunter, Devon Monk, Diana Pharaoh Francis
-
2021-01-12
Get ready to roll up your sleeves and dive into a world of dirty deeds with this exciting collection of urban fantasy novellas. Join bestselling authors like Faith Hunter and R.J. Blain as damsels in distress bring all kinds of trouble, and things go from bad to worse. From a thrilling spinoff of the Jane Yellowrock series, to vacationing gods causing chaos in an ordinary town, there's something for everyone in this zany and deadly collection. Don't miss out on these all-new stories where no job is too big or small - if the price is right.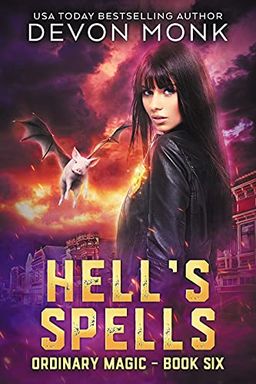 Welcome to Ordinary, the little beach town where gods vacation and monsters reside. Sheriff Delaney Reed is just trying to enjoy some peace and quiet when the queen of demons shows up in her backseat. Things only get more complicated when her boyfriend starts acting strange, her sisters are keeping secrets, and powerful magical items go missing. Delaney must navigate the supernatural world of Ordinary and uncover the truth before it's too late.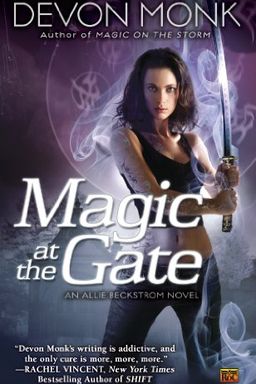 Magic at the Gate explores the story of Allie, who must make a difficult decision to save her lover Zayvion, a Guardian of the Gate responsible for balancing light and dark magic. As Zayvion's soul is trapped in death's realm, Allie discovers that sacrificing her own magical essence is the only way to save him. But this decision may have far-reaching consequences for the world.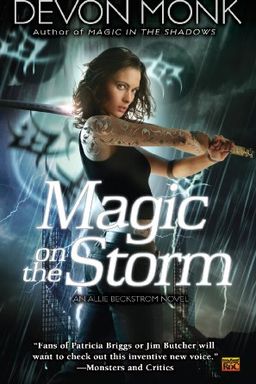 In Magic on the Storm, Allison Beckstrom and her lover Zayvion Jones must work with the Authority to stop an apocalyptic magical storm from destroying all of Portland. Filled with magic, action, and high stakes, this thrilling novel will have readers on the edge of their seats until the very end. Watch a video to learn more.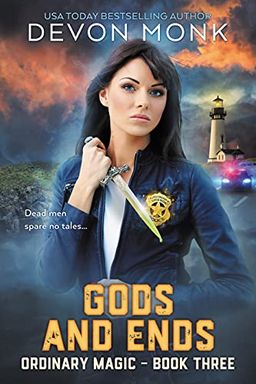 An ancient vampire seeks revenge in the town of Ordinary, Oregon, and Police Chief Delaney Reed must make a crucial choice: give up a powerful book of dark magic or risk her mortal soul. As she navigates secrets and loyalties, enemies and allies blur together, and time is running out. Will Delaney make the right decision before Ordinary meets its end?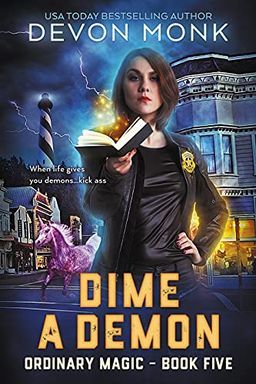 A cop guarding a library of arcane secrets gets into trouble when a demon steals her sister's soul. Myra Reed's plan to save her sister involves shutting down portals to hell, getting rid of a know-it-all unicorn, and teaching Death how to be a cop. But falling in love with the demon she's trying to kick out? That wasn't part of the plan.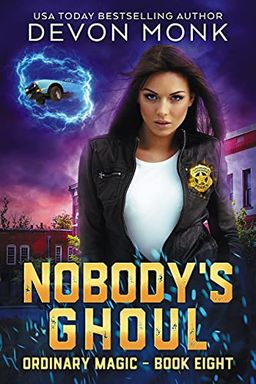 Magic in the Shadows by Devon Monk
Devils and Details by Devon Monk
Wayward Souls by Devon Monk
Crucible Zero by Devon Monk
Once Upon A Ghost by Melissa Marr, Colleen Gleason, Yasmine Galenorn, Debra Dunbar, Kate Danley, Annie Bellet, Shawntelle Madison, Alethea Kontis, Alexia Purdy, Anthea Sharp, Kasey Mackenzie, Christine Pope, Nikki Jefford, Sarra Cannon, Kay McSpadden, Julia Crane, Jenna Elizabeth Johnson, Devon Monk, Jamie Ferguson, Phaedra Weldon
Once Upon A Wish by Devon Monk, Alethea Kontis, Colleen Gleason, Anthea Sharp, Phaedra Weldon, Christine Pope, Shawntelle Madison, Nikki Jefford, Jenna Elizabeth Johnson, Alexia Purdy, C Gockel, Kasey Mackenzie, Julia Crane, Rachel Morgan, Kay McSpadden, Jamie Ferguson
Infinity Bell by Devon Monk
Cold Copper by Devon Monk
Sword and Sorceress XV by
A Cup of Normal by Devon Monk
Death and Relaxation by Devon Monk
Magic in the Blood by Devon Monk
Unnatural Worlds by Devon Monk, Ray Vukcevich, Esther M. Friesner, Annie Reed, Leah Cutter, Richard Bowes, Jane Yolen, David Farland
House Immortal by Devon Monk
Once Upon a Kiss by Alethea Kontis, Yasmine Galenorn, Kate Danley, Devon Monk, Hailey Edwards, Debra Dunbar, Nikki Jefford, Sarra Cannon, Mandy M. Roth, Anthea Sharp, Jennifer Blackstream, Julia Crane, Jenna Elizabeth Johnson, Alexia Purdy, C. Gockel, Phaedra Weldon, Shawntelle Madison
The Mammoth Book of Vampire Romance 2 by Trisha Telep
Once Upon a Curse by Yasmine Galenorn, Alethea Kontis, Annie Bellet, Anthea Sharp, Phaedra Weldon, Christine Pope, Jennifer Blackstream, Donna Augustine, C. Gockel, Audrey Faye, Devon Monk, Danielle Monsch, Jenna Elizabeth Johnson, Alexia Purdy, Julia Crane, Tara Maya, Sabrina Locke
Magic to the Bone by Devon Monk
DeathGrip by Walt (Editor) Hicks
Year's Best Fantasy 2 by David G. Hartwell, Kathryn Cramer
Rotten Relations by Denise Little