Devon Monk Books
Devon Monk is a national best selling writer of urban fantasy. Her series include Ordinary Magic, House Immortal, Allie Beckstrom, Broken Magic and Shame and Terric. She also writes the Age of Steam steampunk series, and the occasional short story which can be found in her collection: A Cup of Normal, and in various anthologies. She has one husband, two sons, and lives in Oregon. When not writing, Devon is either drinking too much coffee or knitting silly things.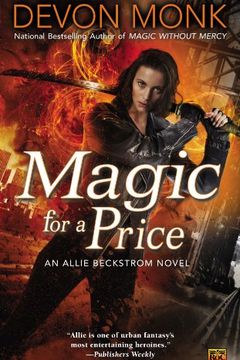 For most of her life, Allison Beckstrom has used magic and accepted the heavy price it exacts. But now that all magic is poisoned, it's no longer just using people—it's killing them.With Portland about to descend into chaos, Allie needs to find a way to purify the wells of tainted magic beneath the city. But the only options left to her are grim: a...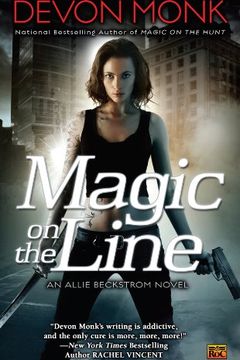 Allison Beckstrom has willingly paid the price of pain to use magic, and has obeyed the rules of the Authority, the clandestine organization that makes-and enforces-all magic policy. But when the Authority's new boss, Bartholomew Wray, refuses to believe that the sudden rash of deaths in Portland might be caused by magic, Allie must choose to follo...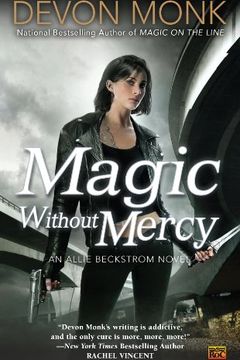 Allison Beckstrom's talent for tracking spells has put her up against some of the darkest elements in the world of magic, but she's never faced anything like this.Magic itself has been poisoned, and Allie's undead father may have left the only cure in the hands of a madman. Hunted by the Authority–the secret council that enforces magic's laws–wante...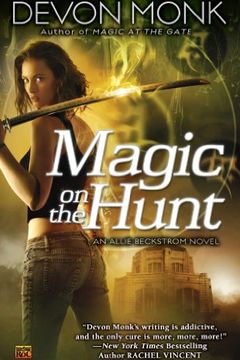 In the secret lockup of the Authority, the council that decides what can and can't be done with magic, an undead magic user has possessed one of the prisoners. He wants his freedom-and then some. Now Allie Beckstrom and her lover, Zayvion, are the first line of defense against the chaos he's about to unleash on the city of Portland... In the secret...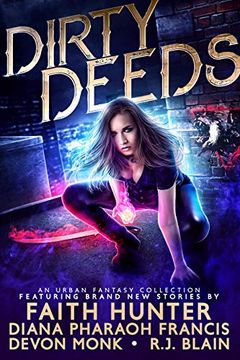 Dirty Deeds
An Urban Fantasy Collection
R.J. Blain, Faith Hunter, Devon Monk, Diana Pharaoh Francis
-
2021-01-12
When the going gets tough, the tough get their hands dirty. Join NY Times Bestselling author Faith Hunter, USA Today Bestselling author R.J. Blain, and National Bestselling authors Diana Pharaoh Francis and Devon Monk on a wild romp where the damsels bring the distress and what can go wrong will go wrong. Venture into a thrilling spinoff tale from ...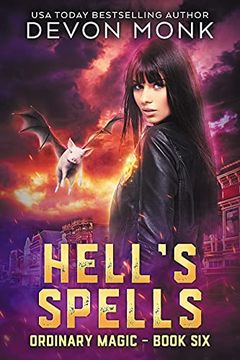 In a town like Ordinary, anything can happen. Unfortunately for Delaney Reed, it usually does...Sheriff Delaney Reed's little beach town where gods vacation and monsters reside is finally back to normal. No possessed souls, no vortexes to hell, and absolutely no one's turned into a frog lately. Then the queen of demons appears in her backseat beggi...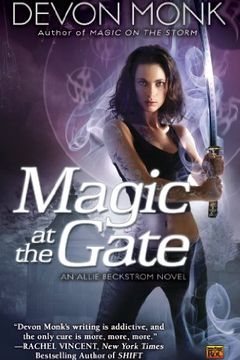 Allie Beckstrom's lover, Zayvion Jones, is a Guardian of the Gate, imbued with both light and dark magic and responsible for ensuring that those energies don't mix. But Zayvion lies in a coma, his soul trapped in death's realm. And when Allie discovers that the only way to save Zayvion is to sacrifice her very own magical essence, she makes a decis...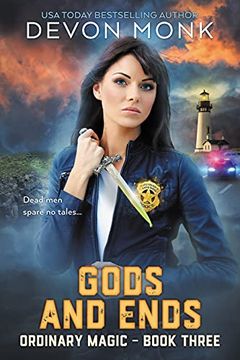 Keep your gods close and your monsters closer... Police Chief Delaney Reed thinks she knows all of Ordinary, Oregon's secrets. Gods on vacation, lovelorn ghosts, friendly neighborhood monsters? Check. But some secrets run deeper than even she knows. To take down an ancient vampire hell-bent on revenge, she will have to make the hardest decision of ...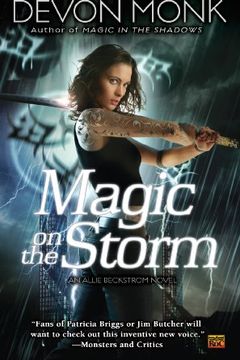 Allison Beckstrom is committed to her work tracing illegal spells. Now, there's an apocalyptic storm bearing down on Portland, and when it hits, all the magic in the area will turn unstable and destructive. To stop it from taking out the entire city, Allie and her lover, the mysterious Zayvion Jones, must work with the Authority-the enigmatic arbit...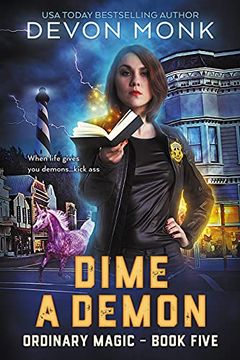 Myra Reed's life is going great. Being a cop is great. Guarding the library of arcane secrets is great. Even dealing with the monsters and gods vacationing in the little beach town of Ordinary, Oregon is great.Then the demon, Bathin, strolls into town and steals Myra's sister's soul. So much for great. Luckily, Myra has a plan to evict the demon an...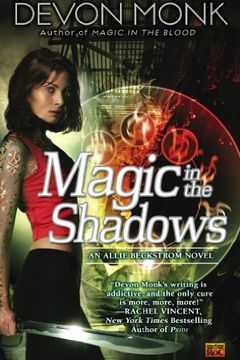 Devils and Details by Devon Monk
Nobody's Ghoul by Devon Monk
Wayward Souls by Devon Monk
Crucible Zero by Devon Monk
Once Upon A Ghost by Melissa Marr, Colleen Gleason, Yasmine Galenorn, Debra Dunbar, Kate Danley, Annie Bellet, Shawntelle Madison, Alethea Kontis, Alexia Purdy, Anthea Sharp, Kasey Mackenzie, Christine Pope, Nikki Jefford, Sarra Cannon, Kay McSpadden, Julia Crane, Jenna Elizabeth Johnson, Devon Monk, Jamie Ferguson, Phaedra Weldon
Once Upon A Wish by Devon Monk, Alethea Kontis, Colleen Gleason, Anthea Sharp, Phaedra Weldon, Christine Pope, Shawntelle Madison, Nikki Jefford, Jenna Elizabeth Johnson, Alexia Purdy, C Gockel, Kasey Mackenzie, Julia Crane, Rachel Morgan, Kay McSpadden, Jamie Ferguson
Infinity Bell by Devon Monk
Death and Relaxation by Devon Monk
Cold Copper by Devon Monk
Sword and Sorceress XV by
A Cup of Normal by Devon Monk
Magic in the Blood by Devon Monk
Unnatural Worlds by Devon Monk, Ray Vukcevich, Esther M. Friesner, Annie Reed, Leah Cutter, Richard Bowes, Jane Yolen, David Farland
House Immortal by Devon Monk
Once Upon a Kiss by Alethea Kontis, Yasmine Galenorn, Kate Danley, Devon Monk, Hailey Edwards, Debra Dunbar, Nikki Jefford, Sarra Cannon, Mandy M. Roth, Anthea Sharp, Jennifer Blackstream, Julia Crane, Jenna Elizabeth Johnson, Alexia Purdy, C. Gockel, Phaedra Weldon, Shawntelle Madison
DeathGrip by Walt (Editor) Hicks
The Mammoth Book of Vampire Romance 2 by Trisha Telep
Once Upon a Curse by Yasmine Galenorn, Alethea Kontis, Annie Bellet, Anthea Sharp, Phaedra Weldon, Christine Pope, Jennifer Blackstream, Donna Augustine, C. Gockel, Audrey Faye, Devon Monk, Danielle Monsch, Jenna Elizabeth Johnson, Alexia Purdy, Julia Crane, Tara Maya, Sabrina Locke
Magic to the Bone by Devon Monk
Year's Best Fantasy 2 by David G. Hartwell, Kathryn Cramer
Rotten Relations by Denise Little