Dolores Cannon Books
Dolores Cannon (1931 - 2014) was a self described "past-life regressionist" and hypnotherapist who specialized in the "recovery and cataloging" of "Lost Knowledge". Her roots in hypnosis went back to the 1960s, and she was specializing in past-life therapy since 1979.Dolores became, perhaps, the world's most unlikely expert on the prophecies of Nostradamus. A retired Navy wife from Huntsville, AR, USA, Dolores was nearly fifty years old when she began experimenting with hypnosis and past-life regression. The results were, to say the least, quite spectacular!Working through several different subjects, Dolores was able to establish communication with the living Michel De Notredame, better known as the prophet Nostradamus. His revelations and their impact on our own time are both fascinating and at times frightening.Dolores has written the three volume set "Conversations With Nostradamus", the series on the translation of Nostradamus' quatrains. This series contains the translation of almost 1000 prophecies, all interpreted for the first time and have been in print since 1989. It is considered the most accurate interpretation of the prophecies ever printed.Dolores has been a UFO investigator for twenty years, using her skills as a regressionist to help people that had been involved in abduction cases. She has written several books on the UFO information volunteers have revealed while under hypnosis.Her unique technique of hypnosis is being taught all over the world via the Quantum Healing Hypnosis Academy.Dolores has written 17 books about her research in hypnosis and UFO cases. Her books are translated into over 20 languages. She founded her own publishing company, Ozark Mountain Publishing, in 1992.Dolores has toured in the USA, England, Europe, the former Soviet bloc countries, Australia, New Zealand, and parts of Asia to promote her works, and to discuss her particular brand of psychic research. She has spoken to radio and television audiences worldwide. She has given lectures at such locations as: Whole Life Expos in Los Angeles, New York and San Diego; Global Science Congress; various A.R.E. Edgar Cayce Foundations; Conscious Living Expo and MBS Expo in Australia; The College of Psychic Studies in London, England; The Theosophical Society in London, England; as well as many other organizations. Dolores was the first American and the first foreigner to receive the "Orpheus Award" in Bulgaria, for the highest advancement in the research of psychic phenomena.Articles by/about Dolores have appeared in several magazines including: "Body, Mind and Spirit"; "Magical Blend"; "Connecting Link"; "Kindred Spirit" (an England magazine); "People Magazine" (an Australian magazine); "Conscious Living Magazine" (an Australian magazine); "After Dark" (the Art Bell magazine); "The Unknown Magazine"; "The Washington Post"; and "New York Times". Also magazines and newspapers in Russia, Spain, South America, Bulgaria, Japan and Arab countries.Dolores appeared on various TV specials including "A Current Affair" (in Australia); BBC Documentary Series "Divine Magic"; "Ancient Mysteries of the World" (a two hour special on CBS); "Ancient Prophecies I and Ancient Prophecies II" (two hour specials on NBC); "Encounters" ( a one hour special on FOX network); "Good Day LA" (in California); "Mysteries, Magic and Miracles" (the Sci-Fi Channel); "Marilu Talk Show" (ABC); "Biography" (series on A&E Channel); "America After Hours" (CNBC); "CNN International Entertainment News". She has spoken on over 1000 radio shows including Art Bell's Dreamland, George Noory's Coast to Coast, and Shirley MacLaine, plus speaking at innumerable conferences worldwide. In addition she had her own weekly radio show, the Metaphysical Hour, on BBS Radio for nine years.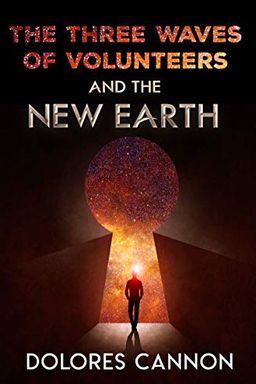 This thought-provoking book delves into the idea that Earth was on a collision course with disaster after WWII. With non-interference as a prime directive, outer-space 'watchers' came up with a plan to assist Earth in her ascension: call for pure souls to volunteer to help. Hypnotist, Dolores Cannon, discovered three waves of these volunteers, some having never lived in a physical body before. The book covers the characteristics of these volunteers, difficulties they experience, and the role ETs and Light Beings play in the shift towards a New Earth.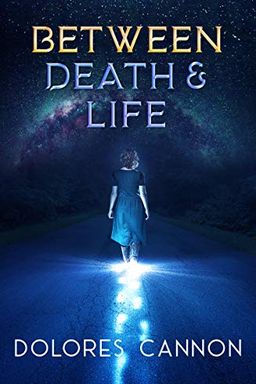 Explore the mysteries beyond death with this eye-opening read. Compiling 16 years of research in past-life therapy and hypnotic techniques, the author offers a unique perspective on the spirit realm. Learn about guides, guardian angels, ghosts, and more – and discover how our past lives can shape our present. Delve into subjects like karmic relationships, bad lifetimes, and perceptions of God and the Devil. This captivating book will change the way you think about life and the afterlife.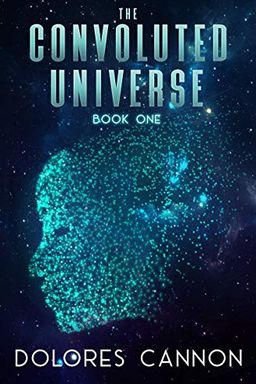 Discover the wonders of Metaphysics with this mind-expanding book filled with complex concepts. Delve into the origin, knowledge, and destruction of Atlantis, as well as explanations for Earth's biggest mysteries like the Pyramids, Easter Island, and the Bermuda Triangle. Explore characteristics of other planets, parallel universes, lifetimes, and realities, as well as other dimensions. Perfect for readers interested in deepening their understanding of Metaphysics and Quantum Physics.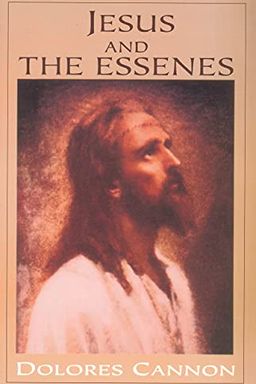 "Uncover the secrets of UFO sightings and abductions, and explore the mysteries of ancient texts like the Dead Sea Scrolls with this groundbreaking book. Using 12 years of hypnosis cases, author Dolores Cannon dives deeper into the phenomenon of alien encounters, including missing time, encounters with spacecrafts, and tales of different alien races. With her unique approach, Cannon makes the unbelievable understandable, uncovering truths that challenge the dogma of organized religion. Discover new perspectives on one of the most fascinating and mysterious topics in modern history."
This intriguing book delves into the concept of volunteers from other dimensions who have come to Earth to help us ascend to a new level of existence, after our planet was deemed to be in trouble. The book explores the different characteristics and difficulties faced by these volunteers, as well as the roles of extraterrestrial beings and light beings in the shift. It also examines the separation between the old and the new Earth, and the significance of the year 2012.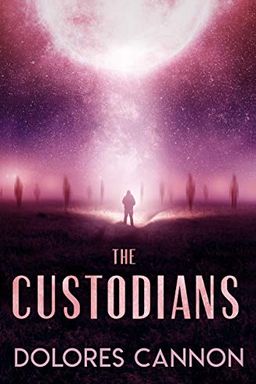 Custodians
Beyond Abduction
Dolores Cannon
-
1998-01-01
Explore the vast world of UFO sightings and alien abductions with Custodians. Hypnosis expert Dolores Cannon offers a unique and comprehensive perspective, delving into cases of missing time, spacecraft from other dimensions, and the differences and functions of various alien races. With twelve years of accumulated research, this fascinating read traces the phenomenon from the simple to the complex, making the unbelievable understandable.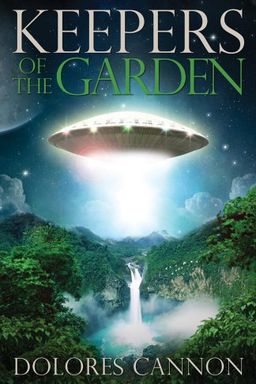 Journey through past-life regression to discover a young man's multiple existences on alien worlds and in other dimensions before his first lifetime on Earth. Uncover the true motives behind present-day involvement between UFOs and humans, and the expectations of our creators for their "garden". A revelation that we are the garden, and the gardeners are extraterrestrials from other worlds.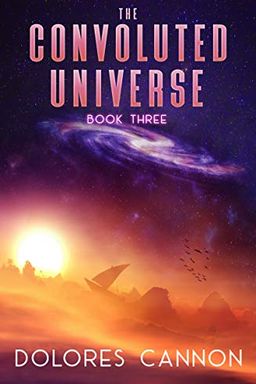 Explore strange and unfathomable worlds with hypnotherapist Dolores Cannon as she takes readers on a dreamlike journey through time and space in The Convoluted Universe - Book Three. Unleash your imagination and open your mind to countless possibilities beyond reality itself. This mind-bending book is perfect for those eager to delve into uncharted territory and discover new dimensions.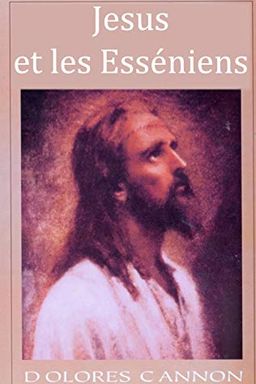 Explore the fascinating world of UFO sightings and abductions in this groundbreaking book. Delve into the hidden truth of the Church's dogma and censorship with the revelation of the Dead Sea Scrolls. Author Dolores Cannon's hypnosis studies bring attention to cases of missing time, spacecraft from other dimensions and planes of existence, and much more. With 12 years of research, this book sheds light on the differences and functions of various alien races, as well as unpacking the phenomenon from the simple to the complex. Uncover what was once unbelievable and understand the world of UFO sightings with Jésus et les Esséniens.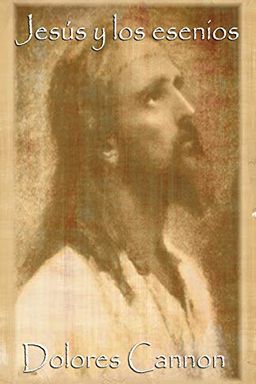 Explore the intriguing world of UFO sightings and abductions with Dolores Cannon's Jesús y los esenios. This groundbreaking book goes beyond the surface level to reveal the dogma and censorship in the Church, as well as fascinating details on missing time, alien races, and other planes of existence. Drawing on 12 years of experience in hypnosis, Dolores delves into the complex phenomenon with ease, making the unbelievable understandable. Join the adventure and discover a new understanding of extraterrestrial life.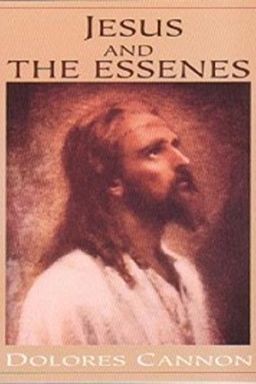 Jezus en de Essenen by Dolores Cannon
They Walked with Jesus by Dolores Cannon
Five Lives Remembered by Dolores Cannon
The Convoluted Universe - Book Two by Dolores Cannon
The Search for Hidden, Sacred Knowledge by Dolores Cannon
The Convoluted Universe - Book Four by Dolores Cannon
The Convoluted Universe - Book Five by Dolores Cannon
Legacy from the Stars by Dolores Cannon
Conversations With Nostradamus by Dolores Cannon
Legend of Starcrash by Dolores Cannon
A Soul Remembers Hiroshima by Dolores Cannon
Conversations with Nostradamus by Dolores Cannon
Conversations with Nostradamus by Dolores Cannon
AUF DER SUCHE NACH VERBORGENEM GEHEIMWISSEN by Dolores Cannon
DIE AUFSEHER "Jenseits von Entführung" by Dolores Cannon
DAS GEWUNDENE UNIVERSUM Buch Zwei by Dolores Cannon, Romina Kuhne
AS TRÊS ONDAS DE VOLUNTÁRIOS E A NOVA TERRA by Dolores Cannon
Cinque Vite Ricordate by Dolores Cannon