Edward W. Robertson Books
Ed is the author of the post-apocalyptic Breakers series and the epic fantasy series The Cycle of Arawn. A former New Yorker and Idaho-guy, he currently lives in the LA area. His short fiction has appeared in a whole bunch of magazines and anthologies.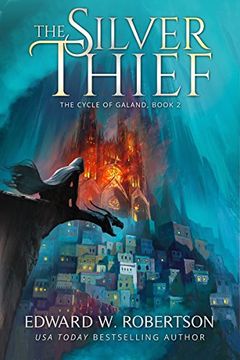 Dante Galand has cured the sickness that trapped him on the Plagued Islands. Now, it's time to leave. And kill a priest. The target is Gladdic of Bressel. Gladdic, who executed Dante's friend, the pirate Captain Twill. Who all but enslaved the Plagued Islands. And whose visions of empire are far from over. But Gladdic is trained in both ether and n...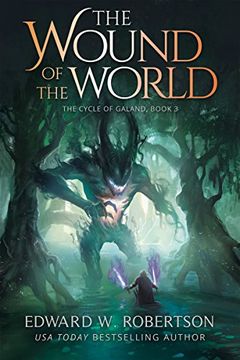 Dante and Blays have forced Gladdic from the Collen Basin. But the victory might only be the first battle in a much larger war. With the land on the brink of starvation and politically fractured, Dante and Blays scramble to secure Collen's food, borders, and allies. Before their work is done, rumor arrives from Mallon. The enemy is mustering for an...
The final book in the post-apocalyptic BREAKERS series....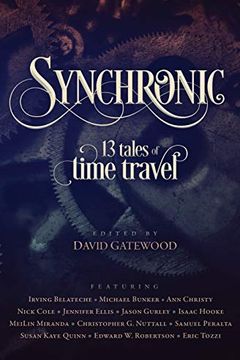 Synchronic
13 Tales of Time Travel
Michael Bunker
-
2016-07-31

(first published in 2014)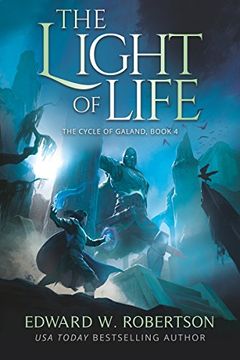 After a year of fighting across three different lands, Dante and Blays have finally brought Gladdic to justice—and in the process, they've unleashed a horror beyond all reckoning.The enemy is known as the White Lich. He is ancient. He is immensely powerful. And Gladdic believes he will soon enslave all of Tanar Atain.Their only chance to defeat him...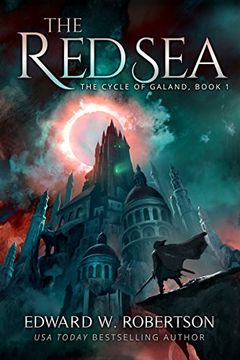 When Dante Galand was just a boy, his father Larsin sailed away to make his fortune. And never returned. Since then, Dante has become a great sorcerer. A ruler. A destroyer of kings. And he's just learned that his father is living on a forbidden island at the edge of the known world. Where he's dying of a mysterious plague. In the company of his fr...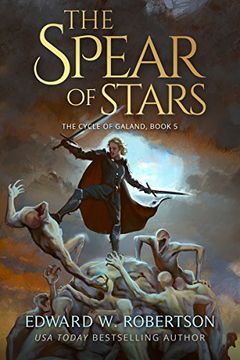 The White Lich has conquered Tanar Atain. Soon, he means to take the entire world. Dante suspects his next target will be Bressel, where the Tanarians have established their court in exile. The only chance to stop the lich will be to forge a fragile alliance between the bitter enemies of three different lands: Tanar Atain, Mallon, and Narashtovik. ...
New to the series? Get the first three books for just $0.99: amazon.com/dp/B00E9YL3HM/____Anson's army has driven Raina from the mainland, but the war is far from over. From the safety of Catalina Island, she launches a guerrilla campaign, meaning to weaken him cut by cut.She finds herself matched at every step by his grimly determined lieutenant, ...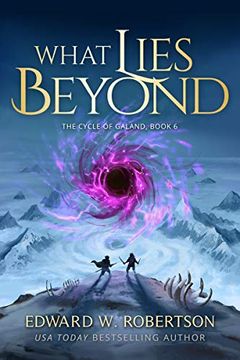 The White Lich has conquered Mallon and smashed all resistance to him. Now, he marches on the north. Within weeks, Narashtovik will fall to his armies. Gask will follow. And after that, there can be no stopping him. Dante and Blays have a single hope of victory: the Spear of Stars, the long-lost weapon that may be capable of killing the lich. There...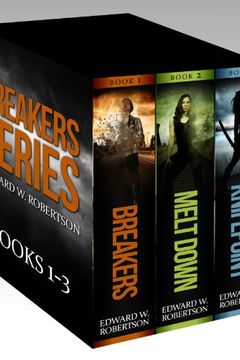 In the Breakers series, humanity faces not one apocalypse, but two: first a lethal pandemic, then a war against those who made the virus. This collection includes the first three books and is over 1000 pages (350,000 words) of post-apocalyptic survival.BREAKERS (Book 1)In New York, Walt Lawson is about to lose his girlfriend Vanessa. In Los Angeles...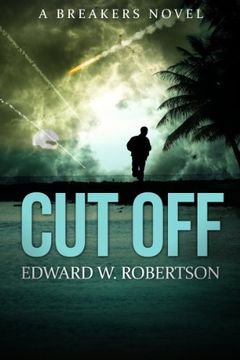 Cut Off
Edward W. Robertson
-
2014-04-07
Captives by Edward W. Robertson
The Black Star by Edward W. Robertson
The Breakers Series by Edward W. Robertson
The Cycle of Arawn by Edward W. Robertson
Stardust by Edward W. Robertson
The Robot Chronicles by Hugh Howey, Matthew Mather, Samuel Peralta, David Adams, Ann Christy, Nina Croft, WJ Davies, Patrice Fitzgerald, Jason Gurley, Deirdre Gould, A.K. Meek, Edward W. Robertson, Endi Webb
The Sealed Citadel by Edward W. Robertson
The Twelve Plagues by Edward W. Robertson
Ronin by Edward W. Robertson
The Black Book by Edward W. Robertson
Traitor by Edward W. Robertson
The Great Rift by Edward W. Robertson
Freefall by Edward W. Robertson
Reapers by Edward W. Robertson
Tails of the Apocalypse by David Bruns, Nick Cole, Edward W. Robertson, E.E. Giorgi, David Adams, Deirdre Gould, Michael Bunker, Jennifer Ellis, Steven Savile, Stefan Bolz, Harlow C. Fallon, Hank Garner, Todd Barselow
The Cycle of Galand by Edward W. Robertson
Rebel by Edward W. Robertson
Knifepoint by Edward W. Robertson
The Cutting Room by Edward W. Robertson
Students of the Order by Edward W. Robertson, Sam Lang
Rebel Stars by Edward W. Robertson
Tales from Pennsylvania by Michael Bunker, Chris Pourteau, Nick Cole, Jennifer Ellis, Tim Grahl, Edward W. Robertson, Lesley Smith, Kevin G. Summers, Nina Tozzi, Timothy C. Ward, Kim Wells
M-Brane SF Quarterly #2 March 2011 by Christopher Fletcher, Alex Jeffers, Jude-Marie Green, Zachary Jernigan, Edward W Robertson, Patty Jansen, Mike Sauve, Bryce Mainville, Margaret Karmazin, Patrick Whittaker
Limelight by Edward W. Robertson, Sergio Palumbo, Larissa Hinton, John Grover, Ela Lond, James S. Dorr, Jessica B. Zeidler, Katy Huth Jones, Alexandra Baker
When We Were Mutants & Other Stories by Edward W. Robertson
Melt Down by Edward W. Robertson
Outlaw by Edward W. Robertson
Outcome by Edward W. Robertson
The Cutting Room by Edward W. Robertson
Walk The Fire by John Mierau, Jake Bible, Jason Andrew Bond, Brand Gamblin, Nathan Lowell, Patrick McLean, Edward W. Robertson, J. Daniel Sawyer, Matthew Sanborn Smith
The White Tree by Edward W. Robertson
Breakers by Edward W. Robertson
Breathe For Me by Edward W. Robertson
Titans by Edward W. Robertson
Tales of Tinfoil by Nick Cole, Lucas Bale, Michael Bunker, Peter Cawdron, Jennifer Ellis, Richard Gleaves, Ernie Lindsey, Wendy Paine Miller, Chris Pourteau, Edward W. Robertson, Eric Tozzi, Forbes West
Lightless by Edward W. Robertson
The Battle for Moscow, Idaho & Other Stories by Edward W. Robertson
The Zombies of Hobbiton by Edward W. Robertson