Edward W. Robertson Books
Ed is the author of the post-apocalyptic Breakers series and the epic fantasy series The Cycle of Arawn. A former New Yorker and Idaho-guy, he currently lives in the LA area. His short fiction has appeared in a whole bunch of magazines and anthologies.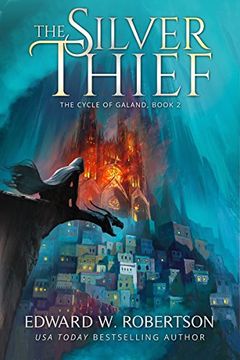 In "The Silver Thief," Dante Galand seeks vengeance against Gladdic of Bressel, who executed his friend and enslaved the Plagued Islands. However, Gladdic is a trained magician with dangerous powers. Set in a best-selling world, this book is the second in the Cycle of Galand series.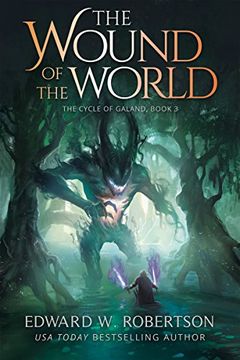 In "The Wound of the World," Dante and Blays must secure their land amidst hunger and political turmoil. With an enemy preparing for attack and secrets from a shadowy realm, Collen's independence is uncertain. A must-read for fans of epic battles and power struggles.
The final book in the post-apocalyptic BREAKERS series....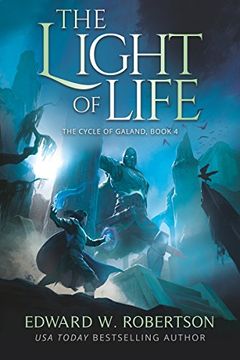 This book follows Dante and Blays as they face off against the ancient and immensely powerful White Lich, who threatens to enslave all of Tanar Atain. To defeat him, they must find and kill his original mortal body before he regains his full power. But failure means risking the souls of their people and possibly the rest of the world.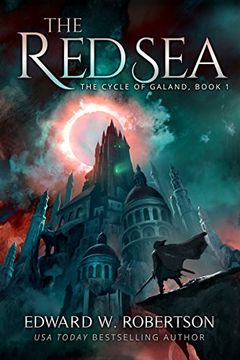 A sorcerer on a mission to save his dying father travels to a forbidden island where he and his swordsman friend face beasts, spirits, and raiders while searching for a cure. But as they uncover the island's lost magic, they're caught in a civil war that threatens their quest and their homeland. The Red Sea is a thrilling start to a trilogy of warfare and sorcery in a bestselling world.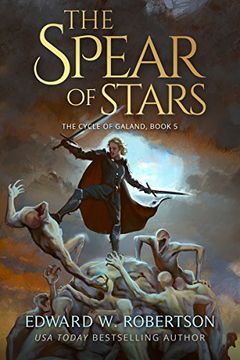 A conquering White Lich threatens to take over the world, with the Tanarians in exile in Bressel expected to be his next target. Allies from different lands must come together to stop him, even as rebellions threaten the city. The only hope may be the legendary Spear of Stars, lost for centuries and possibly requiring a journey to unknown lands to bring the weapon back.
This post-apocalyptic novel follows Raina's guerrilla campaign against Anson's army from the safety of Catalina Island. Her progress is challenged by Anson's lieutenant, Lowell, and Raina faces pressure from both enemies and allies. Meanwhile, Ness and his friend discover a new threat across the Pacific that may jeopardize everything. This is the seventh book in the Breakers series and sets the stage for an explosive finale.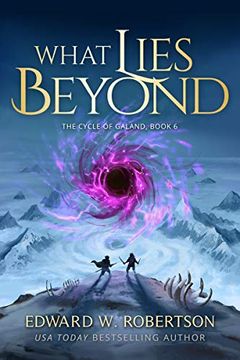 A powerful conqueror, the White Lich, threatens to destroy the entire world. He has already taken over Mallon and is now marching towards Narashtovik and Gask, the only hope of victory lies in the long-lost Spear of Stars. However, the gods are guarding its nine parts and are unwilling to give it up. Dante and Blays are left to undertake this impossible quest in a strange world filled with enemies. Will they be able to save their world and stop the White Lich?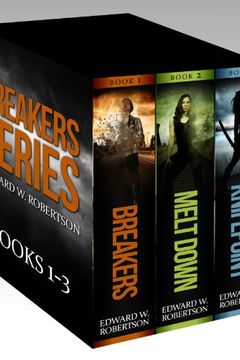 This post-apocalyptic series features two global disasters that leave humanity struggling to survive. The first three books follow the survivors as they adapt to a world thrown into chaos by a virus and an alien invasion. They soon learn that the virus was inflicted upon them by outside forces, and as they begin to rebuild, they face a new threat: conquerors who have visions of empire. The series is over 1000 pages of action-packed, post-apocalyptic survival.
After 6 years of surviving the plague, Tristan and her brother Alden reside peacefully in Maui until they stumble upon an alien installation hidden in the mountains. Fearing for their safety, they flee to the depths of the forest but the locals don't take kindly to this. Soon enough, tension escalates and war breaks out, attracting the attention of the aliens who bomb the area relentlessly, leaving everything they know in ruins. The siblings flee once again and discover a secret paradise. But their newfound peace is short-lived as an alien conspiracy threatens to wipe out humanity, and their quest leads directly to Maui.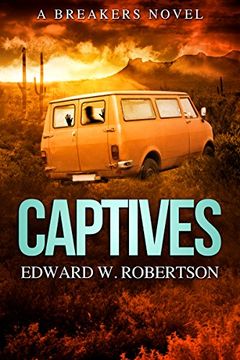 Captives
Edward W. Robertson
-
2014-06-25
The Black Star by Edward W. Robertson
The Cycle of Arawn by Edward W. Robertson
The Breakers Series by Edward W. Robertson
The Sealed Citadel by Edward W. Robertson
The Twelve Plagues by Edward W. Robertson
Stardust by Edward W. Robertson
The Black Book by Edward W. Robertson
The Robot Chronicles by Hugh Howey, Matthew Mather, Samuel Peralta, David Adams, Ann Christy, Nina Croft, WJ Davies, Patrice Fitzgerald, Jason Gurley, Deirdre Gould, A.K. Meek, Edward W. Robertson, Endi Webb
Ronin by Edward W. Robertson
Traitor by Edward W. Robertson
The Great Rift by Edward W. Robertson
Freefall by Edward W. Robertson
Reapers by Edward W. Robertson
The Cycle of Galand by Edward W. Robertson
Tails of the Apocalypse by David Bruns, Nick Cole, Edward W. Robertson, E.E. Giorgi, David Adams, Deirdre Gould, Michael Bunker, Jennifer Ellis, Steven Savile, Stefan Bolz, Harlow C. Fallon, Hank Garner, Todd Barselow
Rebel by Edward W. Robertson
Synchronic by Michael Bunker
Knifepoint by Edward W. Robertson
The Cutting Room by Edward W. Robertson
Rebel Stars by Edward W. Robertson
Tales from Pennsylvania by Michael Bunker, Chris Pourteau, Nick Cole, Jennifer Ellis, Tim Grahl, Edward W. Robertson, Lesley Smith, Kevin G. Summers, Nina Tozzi, Timothy C. Ward, Kim Wells
Students of the Order by Edward W. Robertson, Sam Lang
M-Brane SF Quarterly #2 March 2011 by Christopher Fletcher, Alex Jeffers, Jude-Marie Green, Zachary Jernigan, Edward W Robertson, Patty Jansen, Mike Sauve, Bryce Mainville, Margaret Karmazin, Patrick Whittaker
Limelight by Edward W. Robertson, Sergio Palumbo, Larissa Hinton, John Grover, Ela Lond, James S. Dorr, Jessica B. Zeidler, Katy Huth Jones, Alexandra Baker
When We Were Mutants & Other Stories by Edward W. Robertson
Melt Down by Edward W. Robertson
Outlaw by Edward W. Robertson
Outcome by Edward W. Robertson
The Cutting Room by Edward W. Robertson
Walk The Fire by John Mierau, Jake Bible, Jason Andrew Bond, Brand Gamblin, Nathan Lowell, Patrick McLean, Edward W. Robertson, J. Daniel Sawyer, Matthew Sanborn Smith
The White Tree by Edward W. Robertson
Breakers by Edward W. Robertson
Titans by Edward W. Robertson
Breathe For Me by Edward W. Robertson
Tales of Tinfoil by Nick Cole, Lucas Bale, Michael Bunker, Peter Cawdron, Jennifer Ellis, Richard Gleaves, Ernie Lindsey, Wendy Paine Miller, Chris Pourteau, Edward W. Robertson, Eric Tozzi, Forbes West
The Battle for Moscow, Idaho & Other Stories by Edward W. Robertson
Lightless by Edward W. Robertson
The Zombies of Hobbiton by Edward W. Robertson