Elizabeth J. Carter Books
I am a children's author, illustrator, and production artist, who also writes fantasy with a dash of science fiction. I love baking brownies, Minecraft, and tea parties. Come pay my website a visit where I post my thoughts about upcoming films, shows, and books. This is where I also analyze character driven stories and the characters' roles in those stories. I am a fan of J.R.R. Tolkien and C.S. Lewis and plan on discussing the upcoming Amazon and Netflix series based on their works on my website.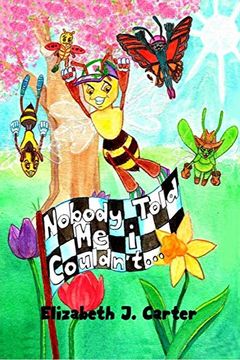 Nobody Told Me I Couldn't...
A bug racing adventure in Winners Park about an unlikely hero, unlikely friendship, and overcoming obstacles.
Elizabeth J. Carter
-
2015-02-17
The Queendom of Cloverfield Hive has a new queen bee, Rania Cloverfield. Her family of honey bees are the friendliest, most hardworking, and smartest bugs in Winners Park and no one had better say otherwise! It is time for the Pride Race, a friendly competition where all types of bugs are challenged to overcome all of the obstacles in the park and ...