Elle Kennedy Books
A New York Times, USA Today and Wall Street Journal bestselling author, Elle Kennedy grew up in the suburbs of Toronto, Ontario, and holds a B.A. in English from York University. From an early age, she knew she wanted to be a writer, and actively began pursuing that dream when she was a teenager.Elle currently writes for various publishers. She loves strong heroines and sexy alpha heroes, and just enough heat and danger to keep things interesting!
This novella follows the beloved hockey duo, Jamie and Wes, as they navigate a new challenge when a scout for another team makes an offer that could jeopardize their life in Toronto. "Epic" is a fun and engaging addition to the series, previously published in "Christmas in the City."
Two hockey players are navigating their record-breaking rookie season while keeping their relationship hidden from the media. But when their carefully crafted lie begins to unravel, they must develop major-league relationship skills to keep their love alive. This steamy romance contains sexual situations, long-distance sexytimes, and hot hockey players in any shade of green.
This book explores the complicated relationship between two friends, one of whom is gay and the other is straight. When they meet again after years apart, they are forced to confront the past and the possibility of a future together. With sexual tension, humor, and a summer camp setting, this book is a must-read for anyone looking for an engaging romance. Warning: contains mature content.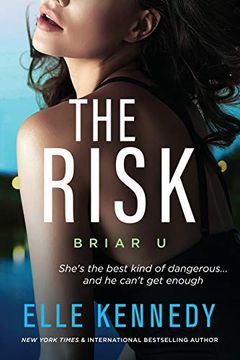 A steamy standalone novel from a New York Times bestselling author that takes you into the world of hot hockey players, feisty heroines, and bro banter. Follow the story of a bold young woman who needs a fake boyfriend to secure an important internship, and the arrogant rival hockey star who agrees to help her - but only if she agrees to real dates. Can she resist his charm and protect her reputation, or will she take the ultimate risk and fall for her enemy?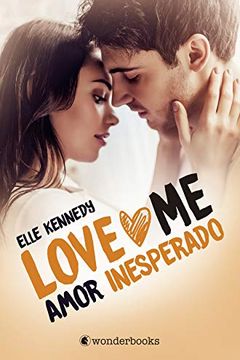 Amor inesperado
(Serie Love Me 2) (Spanish Edition)
Elle Kennedy
-
2019-02-18
In THE RISK, a rebellious heroine must navigate forbidden attraction to a star hockey player from a rival team. To secure an internship, she enlists him as a fake boyfriend, but things get complicated when he starts wanting real dates. With steamy scenes and bro banter, this book is perfect for fans of hot hockey players and feisty romances.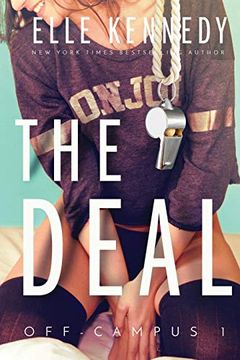 A confident Hannah believes she has it all together, except when it comes to sex and seduction. To get her crush's attention, she's willing to step out of her comfort zone and tutor the arrogant captain of the hockey team for a pretend date. As their relationship progresses, they both realize that "pretend" isn't going to cut it. Will Hannah take the risk and go for what she truly wants?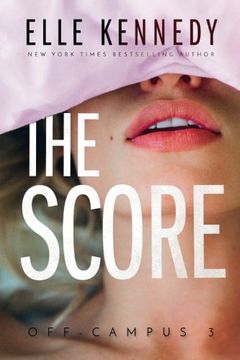 A college graduate in crisis mode and nursing a broken heart finds temporary solace in gorgeous hockey player, Dean. Though Dean's known for his charm and one-night stands, he's yet to meet someone quite like Allie, who doesn't fall easily for his flashy moves. As their relationship progresses, Dean realizes that maybe it's time to focus on love instead of just scoring on and off the ice.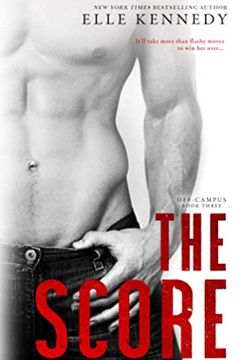 The Score
Pocket Edition
Elle Kennedy
-
2016-01-11
A college student is struggling with her future plans and a recent breakup, but finds unexpected passion with a charming hockey star. Despite his reputation as a ladies man, the two share a night that shakes things up for both of them. As he pursues her, they both navigate new challenges that make them question what they really want.
Virtual assistant Hailey has a hunch that her client is actually her lifelong crush, hockey star Matt Eriksson. Despite nursing a broken heart, she engages in harmless online flirting with him until the day she has to meet him in person. Matt, still recovering from his own heartbreak, finds solace in Hailey's understanding, and sparks fly when they finally meet. Get ready for rabid hockey fans, misunderstood dick pics, hockey players at the opera, and exploding ovaries in this romantic page-turner.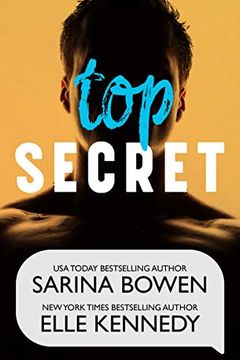 This Male/Male romance novel by Sarina Bowen and Elle Kennedy tells the story of LobsterShorts, a 21-year-old jock and science geek, who agrees to fulfill his girlfriend's birthday wish - a threesome. He soon meets SinnerThree on a hookup app, a 21-year-old finance major and male dancer, and they begin to explore their attraction to each other. The book answers key questions about the characters and their story, and promises an exciting read about pushing boundaries and unexpected love.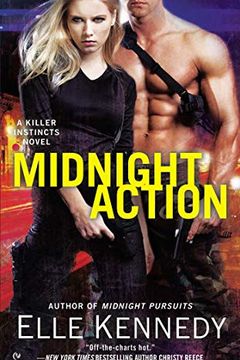 The Mistake by Elle Kennedy
The Mistake by Elle Kennedy
Good Boy by Sarina Bowen, Elle Kennedy
Hotter Than Ever by Elle Kennedy
As Hot as It Gets by Elle Kennedy
Midnight Games by Elle Kennedy
Midnight Revenge by Elle Kennedy
Midnight Pursuits by Elle Kennedy
Midnight Captive by Elle Kennedy
Midnight Target by Elle Kennedy
Getting Hotter by Elle Kennedy
Mixtape by Nikki Sloane, Elle Kennedy, Sierra Simone
Out of Uniform Box Set by Elle Kennedy
DreamMakers Series Bundle by Vivian Arend, Elle Kennedy
The Campus. La serie completa by Elle Kennedy
Briar University Tome 4 - The dare - Extrait Offert by Elle Kennedy
After Midnight by Elle Kennedy
Broken Prince by Erin Watt
Red-Hot Summer by Maya Banks, Red Garnier, Elle Kennedy
Out of Uniform Box Set by Elle Kennedy
Briar Université - tome 1 Episode 2 by Elle Kennedy
Briar Université - tome 1 Episode 3 by Elle Kennedy
Ruthless Revenge by Annie West
Conquête Les insurgés Episode 4 - saison 1 by Elle Kennedy
pour protéger chloé / en dépit des remords by Elle Kennedy
Tiffany Hot & Sexy band 12 by Lori Borrill, STEPHANIE BOND, Elle Kennedy
Briar Université - tome 1 Episode 4 by Elle Kennedy
Attirance coupable - Une question de confiance by Elle Kennedy, Joanna Wayne
Conquête Les insurgés Episode 3 - saison 1 by Elle Kennedy
Special Forces Rendezvous / Secure Location by Elle Kennedy
Hot Summer Nights by Mary Wine, Karen Erickson, Elle Kennedy
Just a Cowboy / Her Private Avenger by Rachel Lee
The Coltons of Eden Falls Complete Collection by Justine Davis, Beth Cornelison, Elle Kennedy, Marie Ferrarella
Le gardien de mes jours - Une délicate vérité - Un troublant coéquipier by Beth Cornelison, Elle Kennedy, Alana Matthews
Special Agent's Perfect Cover / The Heartbreak Sheriff by Marie Ferrarella, Elle Kennedy
Tiffany Extra Band 3 by Jill Shalvis, Samantha Hunter, Elle Kennedy, Heather Macallister
Midnight Alias by Elle Kennedy
Don't Walk Away by Elle Kennedy, Vivian Arend
Love is a Battlefield by Elle Kennedy, Vivian Arend
Special Forces Rendezvous by Elle Kennedy
Paper Princess by Erin Watt
Feeling Hot by Elle Kennedy
One Night of Trouble by Elle Kennedy
Twisted Palace by Erin Watt
The Kelley Legacy Complete Collection by Marie Ferrarella, Beth Cornelison, Gail Barrett, Carla Cassidy, Elle Kennedy, Cindy Dees
The Chase by Elle Kennedy
His Duty to Protect / The Heartbreak Sheriff by Lindsay McKenna
Special Ops Exclusive by Elle Kennedy
Heat It Up by Stina Lindenblatt
Time Out & Body Check by Jill Shalvis, Elle Kennedy
One Night of Scandal by Elle Kennedy
Midnight Rescue by Elle Kennedy
Soldier Under Siege by Elle Kennedy
Briar University Tome 4 - The dare by Elle Kennedy
A Little Bit of Hot by Elle Kennedy
The Legacy by Elle Kennedy
One Night of Sin by Elle Kennedy
All Fired Up by Elle Kennedy, Vivian Arend
Conquête Les insurgés Episode 2 - saison 1 by Elle Kennedy
Heat of Passion by Elle Kennedy
Say Yes by Elle Christensen
Millionaire's Last Stand by Elle Kennedy
Body Check by Elle Kennedy
Witness Seduction by Elle Kennedy
Game On Box Set by Jill Shalvis, Joanne Rock, Nancy Warren, Elle Kennedy
The Heartbreak Sheriff by Elle Kennedy
Bad Apple by Elle Kennedy
One-Click Buy by Alison Kent, Karen Anders, Debbi Rawlins, Dawn Atkins, Joanne Rock, Elle Kennedy
Good Girl Complex by Elle Kennedy
Her Private Avenger by Elle Kennedy
Heat of the Moment by Elle Kennedy
Missing Mother-To-Be by Elle Kennedy
Colton's Deep Cover by Elle Kennedy
Dance of Seduction by Elle Kennedy
Un trop séduisant suspect / L'amant Sicilien (Gentlemen) by Elle Kennedy, Sandra Marton
Silent Watch by Elle Kennedy
Winner Takes All by Elle Kennedy, Jill Shalvis, Taryn Leigh Taylor
The Threat by Elle Kennedy
Enigme En Louisiane - Une Delicate Verite by Kara Lennox, Elle Kennedy
A Soldier's Redemption / Her Private Avenger by Rachel Lee, Elle Kennedy
High-Risk Reunion / Millionaire's Last Stand by Gail Barrett
Une intime conviction - Entre les bras d'un inconnu by Elle Kennedy, Julie Miller
À l'heure du danger - Sur les traces de Callie by Elle Kennedy, Adrianne Lee
Un Ete Si Sexy - Brulant Corps a Corps - L'Ile Aux Plaisirs by