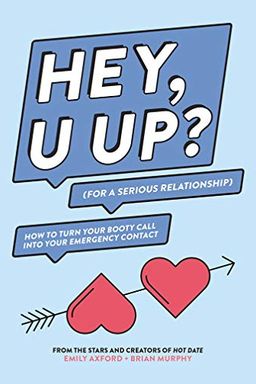 "Hey, U Up?" is a hilarious manual for navigating modern relationships, written by a real-life husband-and-wife team who are CollegeHumor veterans and viral-video stars. This eight-chapter journey covers everything from hookups to marriage, and the authors' prescriptive advice is interwoven with their own relationship story. With laugh-out-loud essays, lists, questionnaires, and flowcharts, this book covers all the glorious and embarrassing milestones of relationships today.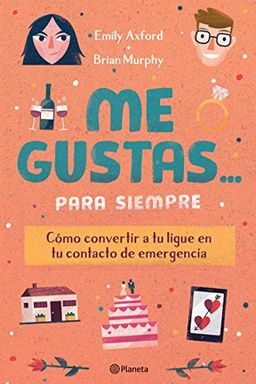 Me Gustas... Para Siempre
Como convertir a tu ligue en tu contacto de emergencia (Spanish Edition)
Brian Murphy, Emily Axford
-
2019-02-12
Learn how to navigate the complexities of dating and love with this must-read book. From moving beyond casual flings to inviting someone you've already slept with on a date, this guide offers practical advice for building healthy relationships. Follow the authors' personal journey from office crush to marriage as they share tips for fighting fairly, establishing boundaries, and planning the perfect wedding. Get ready to transform your love life and say goodbye to the sadness of singlehood.