Emily R. Austin Books
Emily R. Austin is a Canadian writer. Her first novel is titled "Everyone In This Room Will Someday Be Dead."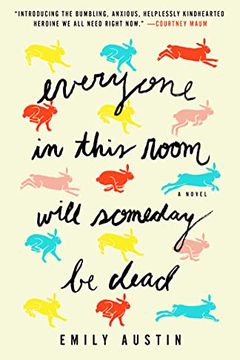 Gilda, a twenty-something lesbian, cannot stop ruminating about death. Desperate for relief from her panicky mind and alienated from her repressive family, she responds to a flyer for free therapy at a local Catholic church, and finds herself being greeted by Father Jeff, who assumes she's there for a job interview. Too embarrassed to correct him, ...
"Hello, my name is Esther. I am calling on behalf of Krippler Incorporated, a market research institute. Today we are conducting a survey on feline diabetes. Do you, or any member of your household, own a cat?" They hang up. "Hello. My name is Joan. I am calling on behalf of—" They hang up. "Hello. My name's Doreen." Jane is a telemarketer. She use...