Emily R. Austin Books
Emily R. Austin is a Canadian writer. Her first novel is titled "Everyone In This Room Will Someday Be Dead."
A funny and dark novel about a telemarketer who calls the same man repeatedly, using different names each time. The man becomes increasingly angry and threatening, but Jane has a purpose and a mysterious past that seems to change with each call. A story about identity and connection.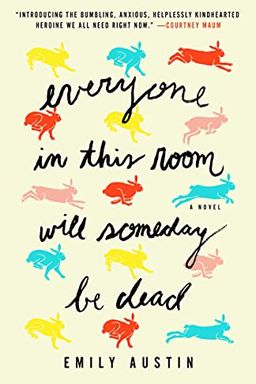 A young woman struggling with anxiety finds unexpected employment at a Catholic church, where she begins impersonating a deceased receptionist via email. As she tries to keep up her ruse, she navigates Catholic mass, a messy apartment, and a new relationship while facing the consequences of her actions.