Eric Burns Books
Eric Burns is an American media critic and journalist. He began his career as a correspondent for NBC News where he appeared regularly on NBC Nightly News and on the Today show.Burns has written five critically-acclaimed books and continues to work in television. He has worked as a commentator for Entertainment Tonight, host of Arts & Entertainment Revue on A&E, and is the former host of Fox News Channel's Fox News Watch, as well as a media analyst for the network.Burns received an Emmy Award for media criticism and was named by the Washington Journalism Review as one of the best writers in the history of broadcast journalism.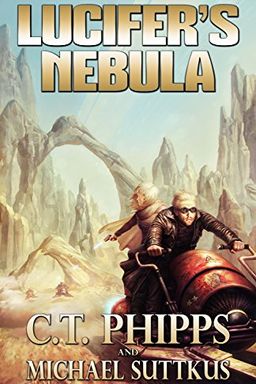 A thrilling space adventure awaits in this novel as Captain Cassius Mass is forced into a mission to end a galaxy-wide civil war and clear his name. With untrustworthy allies and the AI duplicate of his deceased wife, Cassius must navigate dangerous situations to protect not only himself but also the entire universe.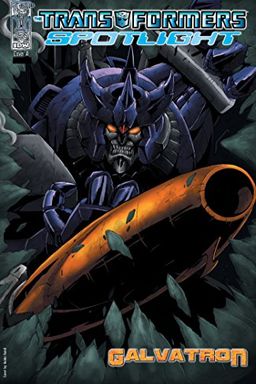 Get ready to experience the action-packed world of Transformers in this exciting volume! It includes the Devastation series and the spotlight on popular characters like Galvatron, Wheelie, and more. Join the battle between the Autobots and Decepticons as they fight for control of the universe.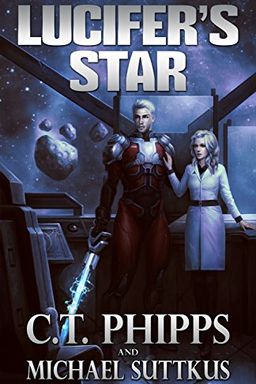 This thrilling science fiction space opera explores the themes of alien worlds, interstellar war, and political corruption. Follow Cassius Mass, the former greatest star pilot, as he navigates his way through a dangerous world of slavery and betrayal. Will he be able to escape his past or will it catch up with him? Discover the first book of the captivating Lucifer's Star series.
A man in a small steel town snaps and his life spirals out of control as he tries to cope with the changes around him. His only escape is through the exploits of Joe Namath, a football quarterback set to make his debut. But when he tangles with a majorette on the football field, his life takes an unexpected and heart-wrenching turn. Mid-Strut is a genre all its own and promises a surprising and miraculous journey.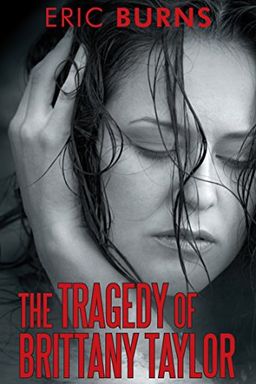 A single mother is murdered, leaving her daughter struggling to cope with the loss. Years later, as she returns to her hometown to uncover the truth behind the tragedy, she becomes the target of the same masked assailant who killed her mother. Will she be able to unmask the killer before it's too late? This gripping novel will keep you on the edge of your seat until the very end.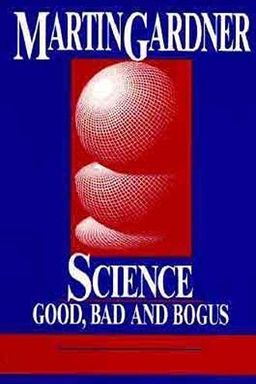 Experience the wit and expertise of Martin Gardner with this audiobook, brought to life by author Eric Burns. Focus on parapsychology and occultism, Gardner debunks claims of ESP and faith healing, puncturing pseudoscientific pretensions with his satirical style. A must-listen for anyone interested in science and skepticism.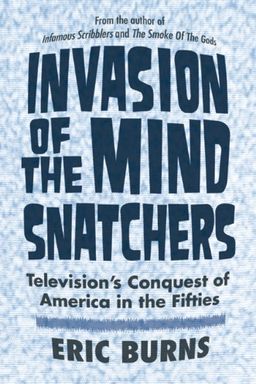 Invasion of the Mind Snatchers by Eric Burns is a fascinating and informative exploration of television's impact on the baby boomer generation in the 1950s. Burns covers the most important programs and figures during this era, ranging from Milton Berle and Bishop Fulton J. Sheen to Senator Joseph McCarthy and Edward R. Murrow. With intelligent observations and thoughtful connections, this book is an essential read for anyone interested in the history of early television programming.
Step back into the iconic year of 1957 and witness the transformation of America into the nation it is today. From the race to space and the influence of rock n' roll uniting blacks and whites, to President Eisenhower's game-changing Interstate Highway Act, Eric Burns highlights the pivotal moments and lasting impact of this defining year. Relive the energy and excitement of this unforgettable era with captivating insights from politics, pop culture, business, and media. A must-read for baby boomers and anyone seeking a glimpse into midcentury America.
Granta 4 is a must-read for anyone interested in the future of publishing. This issue includes insightful arguments by leading minds in the industry, such as Brigid Brophy, John Sutherland, and David Caute. It also features engaging fiction from renowned writers like Martin Amis, Raymond Carver, and Guy Davenport. Don't miss Mario Vargas Llosa's essay on sexuality and realism, and Patricia Hampl's take on the beauty industry. With something for everyone, Granta 4 is a collection not to be missed.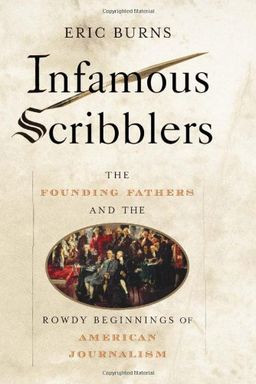 Infamous Scribblers
The Founding Fathers and the Rowdy Beginnings of American Journalism
Eric Burns
-
2007-02-13

(first published in 2006)
Explore the chaotic and fascinating world of American journalism during its early years with Infamous Scribblers. Delve into the lives of Founding Fathers like Ben Franklin, Alexander Hamilton, and Sam Adams who were also prominent journalists. Learn about those who praised and abused them in print, including Thomas Paine, James Franklin, and James Callender. Discover how Washington and other disdainers of journalists once referred to these writers as "infamous scribblers." While flawed, the journalism of this era played a crucial role in hashing out the country's issues and determining the future of America.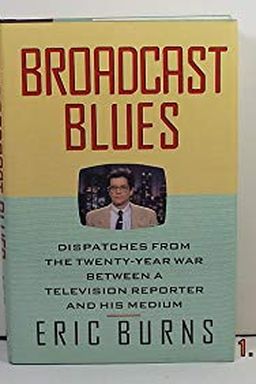 Citizen Survivor's Handbook by Richard Denham, Steve Hart
All the News Unfit to Print by Eric Burns
Virtue, Valor, and Vanity by Eric Burns
Spirits Of America by Eric Burns
The Smoke of the Gods by Eric Burns
The Joy of Books by Eric Burns
The Golden Lad by Eric Burns
Someone to Watch Over Me by Eric Burns
The Autograph by Eric Burns
The Politics of Fame by Eric Burns
When the Dead Talked by Eric Burns