Eric Carle Books
Eric Carle was a children's book author and illustrator, most famous for his book The Very Hungry Caterpillar, which has been translated into over 30 languages. Since The Very Hungry Caterpillar was published in 1969, Eric Carle illustrated more than seventy books, many best sellers, most of which he also wrote, and more than 71 million copies of his books have sold around the world.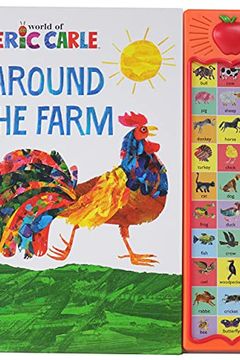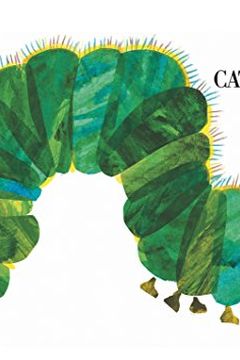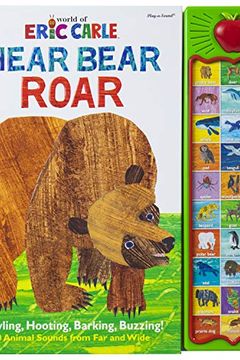 Hear Bear Roar
Editors of Phoenix International Publications
-
2014-07-01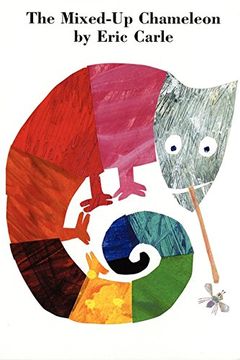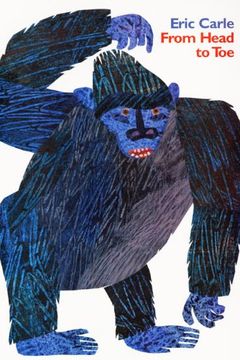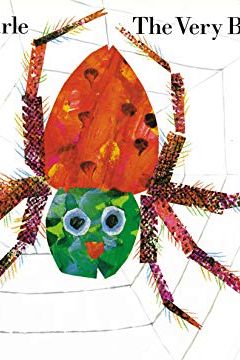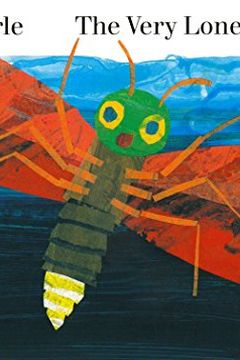 A VERY classic from Eric Carle, creator of The Very Hungry Caterpillar!When a very lonely firefly goes out into the night searching for other fireflies, it sees a lantern, a candle, and the eyes of a dog, cat, and owl all glowing in the darkness. It even sees a surprise celebration of light. But it is not until it discovers other fireflies that it ...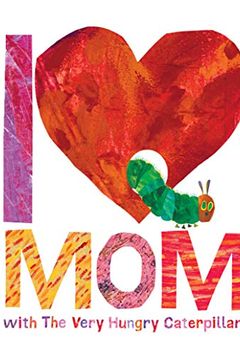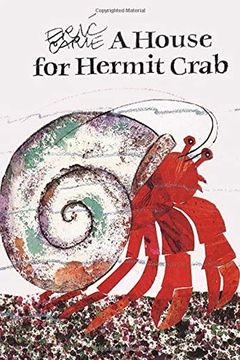 Poor Hermit Crab! He's outgrown his snug little shell, so he finds himself a larger one -- and many new friends to decorate and protect his new house. But what will happen when he outgrows this shell and has to say good-bye to all the sea creatures who have made Hermit Crab's house a home? Children facing change in their own lives will relate to He...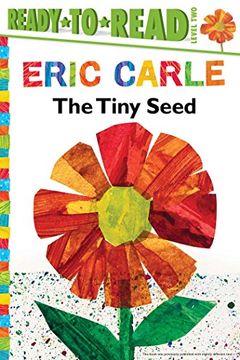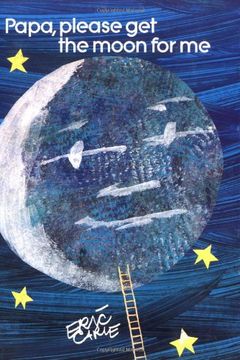 Love from The Very Hungry Caterpillar by Eric Carle
The Grouchy Ladybug by Eric Carle
Artist to Artist by Eric Carle Museum Pict. BK Art
Eric Carle's Dragons, Dragons by Eric Carle
Eric Carle's ABC by Eric Carle
10 Little Rubber Ducks by Eric Carle
The Very Quiet Cricket by Eric Carle
Happy Birthday from the Very Hungry Caterpillar by Eric Carle
Eric Carle's Animals Animals by Laura Whipple
Mister Seahorse by Eric Carle
The Very Hungry Caterpillar's ABC by Eric Carle
Thanks from the Very Hungry Caterpillar by Eric Carle
Eric Carle's Book of Many Things by Eric Carle
The Eric Carle Mini Library by Eric Carle
My First I See You by Eric Carle
The Very Hungry Caterpillar's Easter Colors by
My Very First Book of Colors by Eric Carle
Eric Carle My First Busy Book by Eric Carle
"Slowly, Slowly, Slowly," said the Sloth by Eric Carle
The Art of Eric Carle by Eric Carle
My First Peek-a-Boo Animals by Eric Carle
Eric Carle's Very Little Library by
What's Your Favorite Animal? by Eric Carle
My Very First Library by Eric Carle
My Very First Book of Shapes by Eric Carle, Illustrator-Eric Carle
What's Your Favorite Color? by Eric Carle
Sleep Tight Very Hungry Caterpillar by CARLE ERIC
Eric Carle's Opposites by Eric Carle
You Are Ready! by Eric Carle
The Very Hungry Caterpillar's Christmas 1 2 3 by Eric Carle
1, 2, 3 to the Zoo by Eric Carle
Calm with the Very Hungry Caterpillar by Eric Carle
The Very Clumsy Click Beetle by Eric Carle
What's Your Favorite Bug? by Eric Carle
The Honeybee & the Robber by Eric Carle
The Artist Who Painted a Blue Horse by Eric Carle
Eric Carle's Treasury of Classic Stories for Children by
Count with the Very Hungry Caterpillar by Eric Carle
The Secret Birthday Message by Eric Carle
The Rabbit And The Turtle by Eric Carle
The Very Busy Spider's Favorite Words by Eric Carle
Do You Want to Be My Friend? by Eric Carle
My Very First Book of Animal Homes by Eric Carle
Eric Carle's How Things Grow by
My Very First Book of Food by Eric Carle
Does a Kangaroo Have a Mother, Too? by Eric Carle
Can a Cat Do That? by Eric Carle
Draw Me a Star by Eric Carle
Rooster's Off to See the World by Eric Carle
Pancakes, Pancakes! by Eric Carle
I See a Song by Eric Carle
Hugs and Kisses for the Grouchy Ladybug by Eric Carle
Hello, Red Fox by Eric Carle
Walter the Baker by Eric Carle
Catch the Ball! by Eric Carle
My Very First Book of Numbers by Carle, Eric [Philomel,2006] by Carle
Merry Christmas from the Very Hungry Caterpillar by Eric Carle
Where Are You Going? To See My Friend! by Kazuo Iwamura
What's Your Favorite Food? by Eric Carle
All Around Us by Eric Carle
Today Is Monday by Eric Carle
My Very First Book of Animal Sounds by Eric Carle
Flora and Tiger by Eric Carle
¿Ha visto a mi gata? by Eric Carle
My Very First Book of Motion by Eric Carle
My Very First Book of Words by Eric Carle
Christmas Cheer for The Grouchy Ladybug by Eric Carle
Watch Out! A Giant! by Eric Carle
The Nonsense Show by Eric Carle