Eric Carle Books
Eric Carle was a children's book author and illustrator, most famous for his book The Very Hungry Caterpillar, which has been translated into over 30 languages. Since The Very Hungry Caterpillar was published in 1969, Eric Carle illustrated more than seventy books, many best sellers, most of which he also wrote, and more than 71 million copies of his books have sold around the world.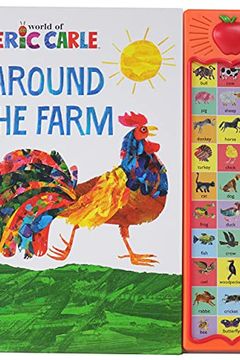 Farm animals and their sounds are the main focus in this interactive sound book, illustrated by Eric Carle. Featuring 30 different sound buttons that correspond to the animals on the page, readers can immerse themselves in the farmyard scene while learning about each animal's distinctive noise. Get ready for a fun and educational adventure with Around The Farm!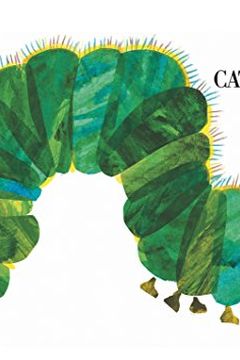 Follow the transformation of a hungry caterpillar as he munches his way through apples, plums, and more in this beloved classic children's book. From his tiny egg to his stunning transformation into a butterfly, experience the wonder of nature with stunning illustrations and a delightful story that has been passed down from generation to generation. Perfect for sharing with the little ones in your life, this audiobook will both delight and educate even the youngest listener.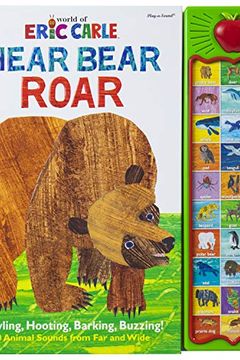 Hear Bear Roar
Editors of Phoenix International Publications
-
2014-07-01
It brings Eric Carle's amazing art to life with 30 animal-themed sound buttons to press, making every page an interactive adventure for little animal lovers.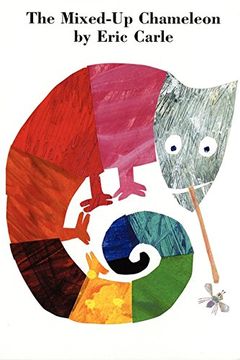 This colorful board book by a beloved author follows a green chameleon on its quest to be like other animals, learning along the way that being oneself is the best path. With interactive art and a heartwarming message, The Mixed-Up Chameleon is sure to captivate young readers.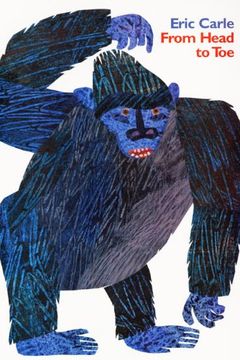 "From Head to Toe" by a bestselling author is an interactive book that encourages young readers to follow animals' movements while learning the importance of exercise and listening. With colorful collages and easy-to-understand instructions, kids will love clapping their hands, stomping their feet, and wiggling their toes with giraffes, monkeys, donkeys, seals, and more. Join these fun animals in a frolicking adventure!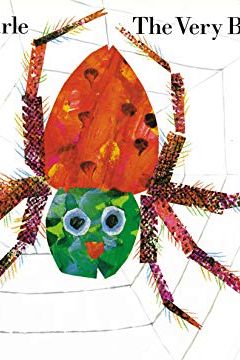 Join a little spider on her busy morning as she spins her web on a fence post. The animals of the farm try to distract her, but the diligent spider doesn't give up. In the end, not only is her creation beautiful, but it's also useful! This classic Eric Carle book is multi-sensory, allowing children to feel the pictures as well as see them. With rhythmic text that's both visually and verbally engaging, this is a winner for children of all abilities.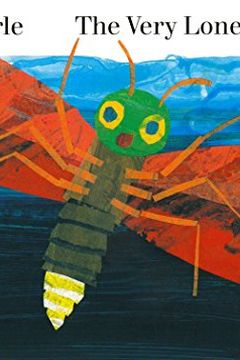 Discover a heartwarming story about a lonely firefly's search for companionship in the dark. Along the way, it encounters other glowing creatures and even stumbles upon a surprise celebration of light. But it is not until the firefly finally finds other fireflies that it discovers true happiness. Featuring Eric Carle's trademark collage art, gentle rhythm, and a delightful surprise ending, The Very Lonely Firefly is a classic picture book that will warm the hearts of both children and adults alike.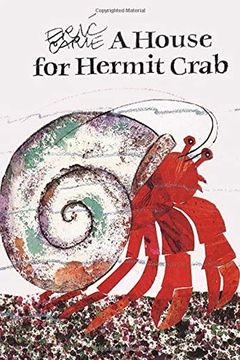 Join Hermit Crab on his journey of finding a new home as he outgrows his snug little shell. Along the way, he makes new friends and learns about the fascinating world of marine life. This story will resonate with children facing change and leaving behind the familiar, and leave them captivated by Eric Carle's charming illustrations.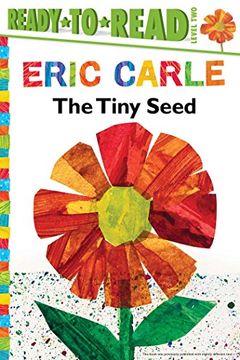 This charming Level 2 Ready-to-Read follows the adventures of a tiny seed as it grows into a giant flower. Eric Carle's classic story of the life cycle of a flower is told through colorful and dazzling collage illustrations, making it a fascinating and triumphant tale for young readers.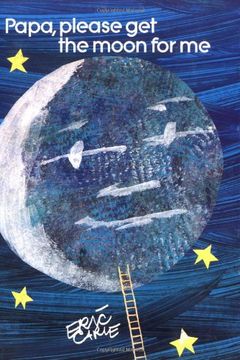 A charming story about a little girl named Monica who wants the moon to play with. Her Papa sets out to get it for her, but finds that the moon is too big to carry home. How he solves the problem is a joyful surprise. This beautifully illustrated book literally unfolds as pages open dramatically, extending both outward and upward.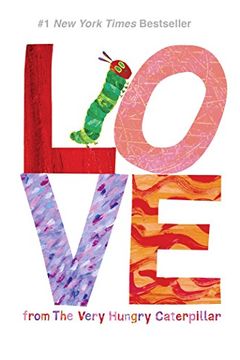 The Grouchy Ladybug by Eric Carle
I Love Mom with The Very Hungry Caterpillar by Eric Carle
10 Little Rubber Ducks by Eric Carle
The Very Quiet Cricket by Eric Carle
Happy Birthday from the Very Hungry Caterpillar by Eric Carle
Eric Carle's Animals Animals by Laura Whipple
Mister Seahorse by Eric Carle
The Very Hungry Caterpillar's ABC by Eric Carle
Thanks from the Very Hungry Caterpillar by Eric Carle
Eric Carle's Book of Many Things by Eric Carle
The Eric Carle Mini Library by Eric Carle
My First I See You by Eric Carle
The Very Hungry Caterpillar's Easter Colors by
My Very First Book of Colors by Eric Carle
Artist to Artist by Eric Carle Museum Pict. BK Art
Eric Carle My First Busy Book by Eric Carle
The Art of Eric Carle by Eric Carle
My First Peek-a-Boo Animals by Eric Carle
What's Your Favorite Animal? by Eric Carle
Eric Carle's Very Little Library by
My Very First Library by Eric Carle
Sleep Tight Very Hungry Caterpillar by CARLE ERIC
My Very First Book of Shapes by Eric Carle, Illustrator-Eric Carle
Eric Carle's Opposites by Eric Carle
Eric Carle's ABC by Eric Carle
Eric Carle's Dragons, Dragons by Eric Carle
You Are Ready! by Eric Carle
What's Your Favorite Color? by Eric Carle
"Slowly, Slowly, Slowly," said the Sloth by Eric Carle
The Very Clumsy Click Beetle by Eric Carle
The Very Hungry Caterpillar's Christmas 1 2 3 by Eric Carle
Calm with the Very Hungry Caterpillar by Eric Carle
The Honeybee & the Robber by Eric Carle
What's Your Favorite Bug? by Eric Carle
Count with the Very Hungry Caterpillar by Eric Carle
Eric Carle's Treasury of Classic Stories for Children by
The Secret Birthday Message by Eric Carle
The Artist Who Painted a Blue Horse by Eric Carle
The Rabbit And The Turtle by Eric Carle
1, 2, 3 to the Zoo by Eric Carle
The Very Busy Spider's Favorite Words by Eric Carle
Eric Carle's How Things Grow by
Do You Want to Be My Friend? by Eric Carle
My Very First Book of Food by Eric Carle
My Very First Book of Animal Homes by Eric Carle
Can a Cat Do That? by Eric Carle
Does a Kangaroo Have a Mother, Too? by Eric Carle
Pancakes, Pancakes! by Eric Carle
Rooster's Off to See the World by Eric Carle
Draw Me a Star by Eric Carle
Walter the Baker by Eric Carle
I See a Song by Eric Carle
Hello, Red Fox by Eric Carle
My Very First Book of Numbers by Carle, Eric [Philomel,2006] by Carle
Catch the Ball! by Eric Carle
Hugs and Kisses for the Grouchy Ladybug by Eric Carle
All Around Us by Eric Carle
Merry Christmas from the Very Hungry Caterpillar by Eric Carle
Where Are You Going? To See My Friend! by Kazuo Iwamura
What's Your Favorite Food? by Eric Carle
Flora and Tiger by Eric Carle
Today Is Monday by Eric Carle
My Very First Book of Animal Sounds by Eric Carle
¿Ha visto a mi gata? by Eric Carle
My Very First Book of Motion by Eric Carle
My Very First Book of Words by Eric Carle
Christmas Cheer for The Grouchy Ladybug by Eric Carle
The Nonsense Show by Eric Carle
Watch Out! A Giant! by Eric Carle