Eric Vall Books
Thanks for reading!Buy my audiobooks directly from me at:www.ericvall.comRead and listen to early chapters, see NSFW covers, and subscribe to my discounted audiobook bundle at:www.patreon.com/ericvallhttps://www.facebook.com/authorericvall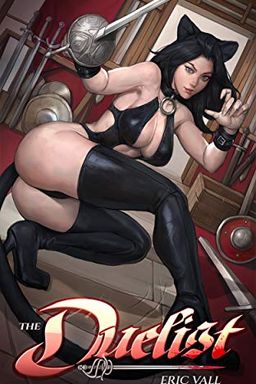 Become the ultimate warrior mage in this thrilling tale. Duel your enemies to the death, claim their assets, and even their wives. Grow your estate and emerge as the most powerful warrior mage of all time.
"The Alpha" follows the story of a college student who suddenly becomes a legendary werewolf shifter tasked with impregnating every omega female in the shifter species and ruling the world. Jesse Rafe must survive deadly competition from other alphas, all while juggling midterms and his new monstrous destiny. A thrilling and hilarious read that will leave you craving more.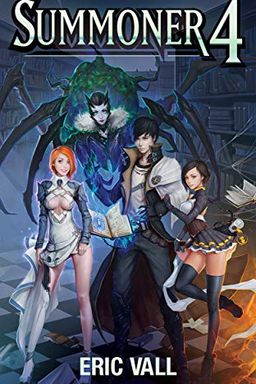 This thrilling adventure takes place in an academy where students are trained to combat dangerous monsters. The main character faces the ultimate challenge - Final Exams. Gryff races to capture an enormous armored beast and ride alongside it as they battle their enemies with bravery and a sharp sword.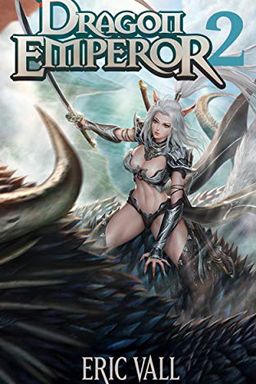 Follow the thrilling journey of Evan as he becomes the heir of Hatra and faces bigger challenges such as rebuilding the city and fighting demonic hordes. Discover how the King of Rahma gave Evan a quest to find the lost Sword of Hatra, which hasn't been seen in a thousand years. If Evan succeeds, he'll gain the king's favor and the princess's hand in marriage. With his dragon powers, Evan's adventure is nothing short of exciting!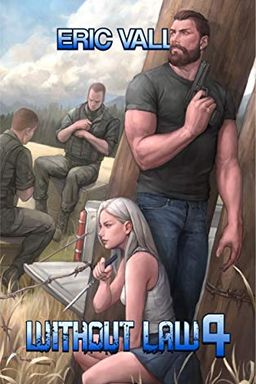 Survivors of an EMP must protect their allies from a rogue National Guard unit who threaten their newfound safety. With time running out, Tav and Tara must hunt their deadliest prey to save a young girl's life.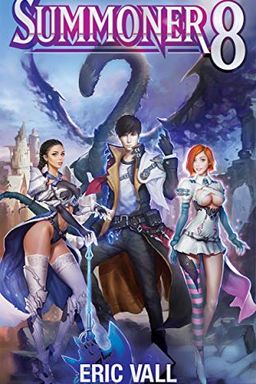 In the eighth installment of this epic fantasy series, Gryff and his friends must race against time to stop a powerful Archon from destroying humanity. They must embark on a dangerous journey to the far corners of Mistral to end her once and for all. Get ready for high stakes, non-stop action, and a thrilling adventure!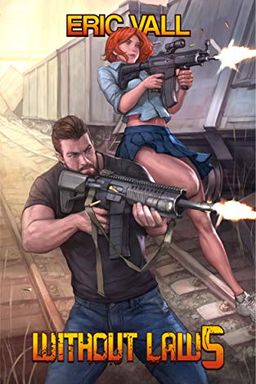 Prepare for an epic battle for survival as Tav and his allies face a rogue unit of National Guard who will stop at nothing to take control of their resources in this action-packed novel. Tav and his girls must become weapons of war, ready to fight to protect their community. Will they be able to survive in a world without law?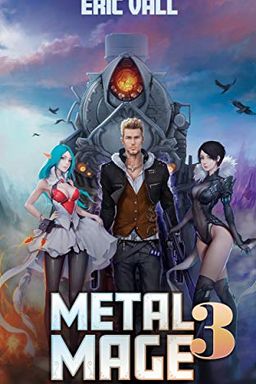 This thrilling fantasy novel follows Mason, a mage with a unique set of skills. As he increases his mastery over metal and stone, he must face off against the dangerous Master and his deadly plot. To succeed, Mason must undertake a series of daunting tasks with the help of his loyal companions, including taking over the Order of Mages, building a train system to connect kingdoms, and avoiding fire-breathing monsters. Can he do it all and save the day?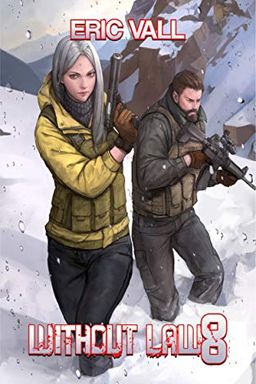 Survival is the main theme of this book, as Tav, his women, and allies are forced to fight off thousands of hungry Canadians during the harsh winter. Will they be able to defend what's theirs and survive until spring?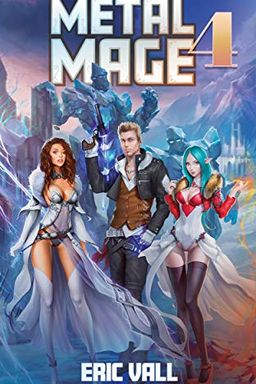 In this action-packed fantasy adventure, Mason Flynt and his group of mages must navigate treacherous terrain and face dangerous creatures in order to secure a trade agreement with the dwarven kingdom of Orebane. With deadly cave dragons, towering ice giants, and a shadowy figure pulling the strings, Mason must prove his mettle and save the day. Get ready for a thrilling ride through the frigid northern Draconis Mountains.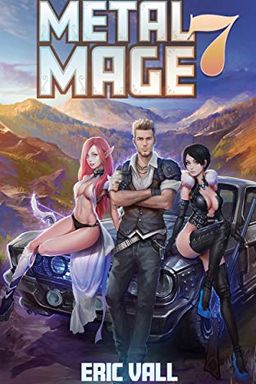 Without Law 6 by Eric Vall
The Duelist 2 by Eric Vall
Metal Mage 8 by Eric Vall
The Duelist 3 by Eric Vall
Dragon Emperor 3 by Eric Vall
Metal Mage 11 by Eric Vall
Without Law 7 by Eric Vall
Succubus Lord 9 by Eric Vall
Dragon Emperor 7 by Eric Vall
Metal Mage 2 by Eric Vall
Dragon Emperor 6 by Eric Vall
Metal Mage 5 by Eric Vall
Metal Mage 10 by Eric Vall
Metal Mage 15 by Eric Vall
Dragon Emperor 5 by Eric Vall
Without Law 3 by Eric Vall
Metal Mage 9 by Eric Vall
Dragon Emperor 4 by Eric Vall
Without Law 20 by Eric Vall
Metal Mage 6 by Eric Vall
Dragon Conjurer 6 by Eric Vall
Dragon Conjurer by Eric Vall
Without Law 9 by Eric Vall
Succubus Lord 11 by Eric Vall
Succubus Lord 7 by Eric Vall
Metal Mage 14 by Eric Vall
Metal Mage 12 by Eric Vall
Dragon Emperor 11 by Eric Vall
Dragon Emperor 12 by Eric Vall
The Duelist 5 by Eric Vall
Without Law 2 by Eric Vall
Without Law 19 by Eric Vall
Metal Mage 13 by Eric Vall
Dragon Emperor 14 by Eric Vall
Dragon Conjurer 5 by Eric Vall
Succubus Lord 5 by Eric Vall
Without Law 12 by Eric Vall
Dragon Emperor 15 by Eric Vall
Without Law 15 by Eric Vall
Without Law 17 by Eric Vall
Dragon Emperor 10 by Eric Vall
Dragon Emperor 9 by Eric Vall
Succubus Lord 13 by Eric Vall
Succubus Lord 8 by Eric Vall
Succubus Lord 10 by Eric Vall
Dragon Conjurer 7 by Eric Vall
Dragon Emperor 8 by Eric Vall
The Duelist 4 by Eric Vall
Dragon Emperor 17 by Eric Vall
Dragon Emperor 16 by Eric Vall
Building Harem Town 3 by Eric Vall
Dragon Conjurer 3 by Eric Vall
Succubus Lord 12 by Eric Vall
Succubus Lord 4 by Eric Vall
Without Law 14 by Eric Vall
Without Law 16 by Eric Vall
Succubus Lord 3 by Eric Vall
Without Law 10 by Eric Vall
Building Harem Town 2 by Eric Vall
Succubus Lord 6 by Eric Vall
Without Law 13 by Eric Vall
Without Law 18 by Eric Vall
Dragon Conjurer 2 by Eric Vall
Making Monster Girls 4 by Eric Vall
Dragon Conjurer 4 by Eric Vall
Dragon Emperor 13 by Eric Vall
Succubus Lord 17 by Eric Vall
Making Monster Girls 3 by Eric Vall
Succubus Lord 16 by Eric Vall
Succubus Lord 19 by Eric Vall
Succubus Lord 15 by Eric Vall
Making Monster Girls 5 by Eric Vall
Making Monster Girls 2 by Eric Vall
Succubus Lord 14 by Eric Vall
Succubus Lord 18 by Eric Vall
Without Law 11 by Eric Vall
Building Harem Town by Eric Vall
Doomsday Hunter 2 by Eric Vall
Doomsday Hunter by Eric Vall
Dragon Emperor by Eric Vall
Making Monster Girls 6 by Eric Vall
Planet Broker 2 by Eric Vall
Succubus Lord 2 by Eric Vall
Dungeon Master 3 by Eric Vall
Dungeon Master 5 by Eric Vall
Making Monster Girls 8 by Eric Vall
Princess Master 2 by Eric Vall
Making Monster Girls 7 by Eric Vall
Kill the Power Gamer by Eric Vall
Making Monster Girls 9 by Eric Vall
Dungeon Master 4 by Eric Vall
Making Monster Girls 10 by Eric Vall
Princess Master 4 by Eric Vall
Planet Broker by Eric Vall
Planet Broker 3 by Eric Vall
Princess Master 3 by Eric Vall
Dungeon Master 6 by Eric Vall
Dungeon Master 7 by Eric Vall
Doomsday Hunter 3 by Eric Vall
Dungeon Master 2 by Eric Vall
Dungeon Master 8 by Eric Vall
Princess Master 5 by Eric Vall
Princess Master by Eric Vall
Making Monster Girls by Eric Vall
Succubus Lord by Eric Vall
Dungeon Master by Eric Vall