Eric Vall Books
Thanks for reading!Buy my audiobooks directly from me at:www.ericvall.comRead and listen to early chapters, see NSFW covers, and subscribe to my discounted audiobook bundle at:www.patreon.com/ericvallhttps://www.facebook.com/authorericvall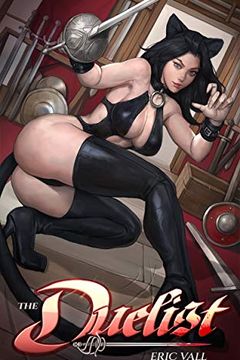 Duel your enemy and kill him.Take his assets, including his wives, as your own.Grow your estate and become the most powerful warrior mage this world has ever seen....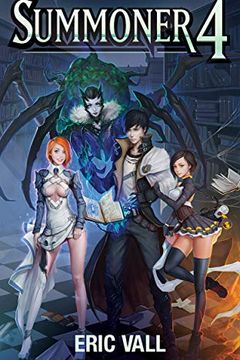 In an academy that trains people to deal with monsters and mayhem, there's one challenge even Gryff may not be ready to face: Final Exams. On the plus side, he'll capture a giant armored monster and get to ride around on its shoulder while the beast smites things with its sword. In an academy that trains people to deal with monsters and mayhem, the...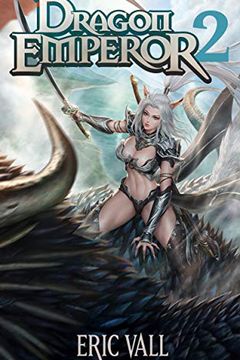 Now tested in battle, Evan aims to become the heir of Hatra. Once that he's a lord, Evan has even more on his plate, from rebuilding the city's aqueducts to fighting demonic hordes. On top of all that, the King of Rahma gives Evan a quest to prove his worth: to find the lost Sword of Hatra, which was last seen a thousand years ago. If Evan can find...
I was just a nerd for crying out loud. A college student just doing his best to survive.I can't be a werewolf. I have midterms next week.But apparently fate has plans for me, because one day I was just Jesse Rafe, and the next day I'm The Alpha, the legendary were shifter who is meant to impregnate every possible shifter species omega female and ru...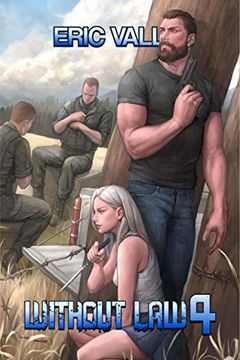 Just as Tav and his team of EMP survivors think they have their side of the mountain secure, a rogue National Guard unit rolls in through the farmlands and begin harassing the team's new allies. Now the clock is ticking, and Tav and Tara have to stalk the most deadly prey of all in order to save Betty's granddaughter....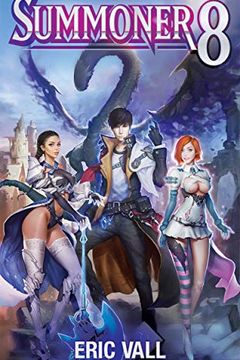 As Gryff learns more about the Shadowscape and the god-like Archons that rule it, the stakes keep getting higher. The angel-monster Phi is still hellbent on destroying humanity, so Gryff and his friends must spread out to the far corners of Mistral to make sure she doesn't succeed. And then they must end her. Once and for all....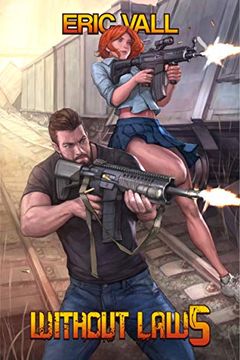 Tav and his allies have a new and unwelcome neighbor: a rogue unit of murderous National Guard who intend to take control of the area, its resources, and its people for themselves. Assaulting even a small military base is no mean feat, so Tav will have to train his girls to be weapons of war in addition to just survivors. The Guard are unable to li...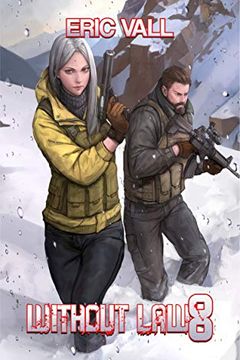 The time for preparation is over, winter is here. Tav, his women, and their allies have worked all summer to survive the harsh season, but thousands of hungry Canadians are sweeping south like locusts and destroying everything in their path. If their small community will survive to see the spring, they will have to fight and kill to defend what's t...
Between his studies at the Varle Academy for Gifted Mages and his duties to the monster response team, Gryff will find himself fighting not just monsters, but bandits, thugs, and a local street gang as well. But hey, no one ever said becoming the world's greatest summoner while also juggling three hot girlfriends would be easy. Especially when you ...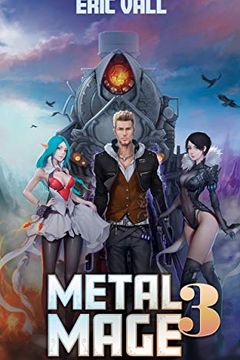 As Mason strengthens his magic over metal and stone, the Master lurks in the shadows. To lure the Master out and stop his nefarious plot, Mason and his harem of mages and princesses have to do several things: 1) Take over the Order of Mages 2) Build a train and railroad system to connect the kingdoms of Illaria and Cedis 3) Keep from getting burned...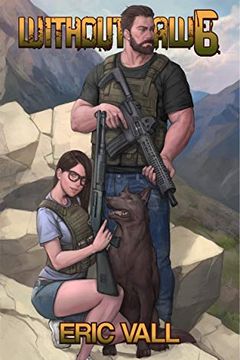 Metal Mage 4 by Eric Vall
Metal Mage 7 by Eric Vall
Metal Mage 8 by Eric Vall
Metal Mage 11 by Eric Vall
Without Law 7 by Eric Vall
Dragon Emperor 3 by Eric Vall
Succubus Lord 9 by Eric Vall
The Duelist 2 by Eric Vall
Metal Mage 2 by Eric Vall
Metal Mage 10 by Eric Vall
Without Law 3 by Eric Vall
Metal Mage 5 by Eric Vall
Metal Mage 9 by Eric Vall
Metal Mage 15 by Eric Vall
Dragon Emperor 7 by Eric Vall
Dragon Emperor 6 by Eric Vall
Without Law 9 by Eric Vall
Succubus Lord 7 by Eric Vall
Metal Mage 6 by Eric Vall
Dragon Emperor 5 by Eric Vall
Dragon Conjurer by Eric Vall
The Duelist 3 by Eric Vall
Succubus Lord 11 by Eric Vall
Dragon Emperor 4 by Eric Vall
Without Law 20 by Eric Vall
Metal Mage 14 by Eric Vall
Without Law 2 by Eric Vall
Metal Mage 12 by Eric Vall
Succubus Lord 5 by Eric Vall
Without Law 19 by Eric Vall
Dragon Conjurer 6 by Eric Vall
Dragon Emperor 11 by Eric Vall
Without Law 12 by Eric Vall
Without Law 15 by Eric Vall
Metal Mage 13 by Eric Vall
Succubus Lord 8 by Eric Vall
Dragon Emperor 12 by Eric Vall
Without Law 17 by Eric Vall
Dragon Emperor 14 by Eric Vall
Succubus Lord 13 by Eric Vall
Succubus Lord 10 by Eric Vall
Dragon Emperor 10 by Eric Vall
Succubus Lord 4 by Eric Vall
Succubus Lord 12 by Eric Vall
Dragon Emperor 9 by Eric Vall
Without Law 14 by Eric Vall
Dragon Emperor 15 by Eric Vall
Dragon Emperor 8 by Eric Vall
Without Law 16 by Eric Vall
Succubus Lord 3 by Eric Vall
Without Law 10 by Eric Vall
Dragon Conjurer 5 by Eric Vall
Dragon Emperor 16 by Eric Vall
Making Monster Girls 4 by Eric Vall
Succubus Lord 6 by Eric Vall
Dragon Conjurer 3 by Eric Vall
Building Harem Town 2 by Eric Vall
Without Law 13 by Eric Vall
Without Law 18 by Eric Vall
Making Monster Girls 3 by Eric Vall
Building Harem Town by Eric Vall
Dragon Conjurer 4 by Eric Vall
Making Monster Girls 5 by Eric Vall
Dragon Emperor 17 by Eric Vall
Making Monster Girls 2 by Eric Vall
Building Harem Town 3 by Eric Vall
Succubus Lord 17 by Eric Vall
Succubus Lord 16 by Eric Vall
The Duelist 5 by Eric Vall
The Duelist 4 by Eric Vall
Dragon Conjurer 7 by Eric Vall
Dragon Conjurer 2 by Eric Vall
Succubus Lord 15 by Eric Vall
Dragon Emperor by Eric Vall
Succubus Lord 14 by Eric Vall
Dragon Emperor 13 by Eric Vall
Without Law 11 by Eric Vall
Succubus Lord 19 by Eric Vall
Making Monster Girls 6 by Eric Vall
Doomsday Hunter by Eric Vall
Planet Broker 2 by Eric Vall
Succubus Lord 18 by Eric Vall
Dungeon Master 3 by Eric Vall
Succubus Lord 2 by Eric Vall
Doomsday Hunter 2 by Eric Vall
Dungeon Master 5 by Eric Vall
Making Monster Girls 8 by Eric Vall
Dungeon Master 4 by Eric Vall
Planet Broker by Eric Vall
Making Monster Girls 7 by Eric Vall
Princess Master 2 by Eric Vall
Kill the Power Gamer by Eric Vall
Princess Master 4 by Eric Vall
Making Monster Girls 9 by Eric Vall
Making Monster Girls 10 by Eric Vall
Planet Broker 3 by Eric Vall
Dungeon Master 7 by Eric Vall
Dungeon Master 6 by Eric Vall
Princess Master 3 by Eric Vall
Princess Master by Eric Vall
Dungeon Master 8 by Eric Vall
Dungeon Master 2 by Eric Vall
Making Monster Girls by Eric Vall
Princess Master 5 by Eric Vall
Doomsday Hunter 3 by Eric Vall
Succubus Lord by Eric Vall
Dungeon Master by Eric Vall