Fonda Lee Books
Fonda Lee is the World Fantasy Award-winning author of the epic Green Bone Saga, beginning with Jade City and continuing in Jade War and Jade Legacy. She is also the author of the acclaimed science fiction novels Zeroboxer, Exo and Cross Fire.Fonda is as a three-time winner of the Aurora Award (Canada's national science fiction and fantasy award), and a multiple finalist for the Nebula Award, the Locus Award, and the Oregon Book Award. Her novels have garnered multiple starred reviews, been included on numerous state reading lists, named Junior Library Guild selections, and appeared on Best of Year lists from NPR, Barnes & Noble, Syfy Wire, and others.Fonda is a former corporate strategist and black belt martial artist who loves action movies and Eggs Benedict. Born and raised in Canada, she currently resides in Portland, Oregon.
In Jade War, the sequel to the World Fantasy Award-winning novel Jade City, the Kaul siblings battle rival clans for honor and control over an Asia-inspired fantasy metropolis. On the island of Kekon, the Kaul family is locked in a violent feud for control of the capital city and the supply of magical jade that endows trained Green Bone warriors wi...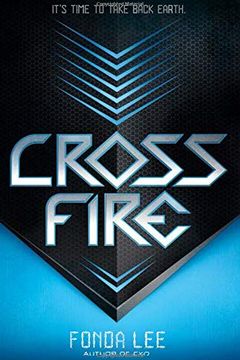 Earth's century of peace as a colony of an alien race has been shattered. As the alien-run government navigates peace talks with the human terrorist group Sapience, Donovan tries to put his life back together and return to his duty as a member of the security forces. But a new order comes from the alien home planet: withdraw. Earth has proven too c...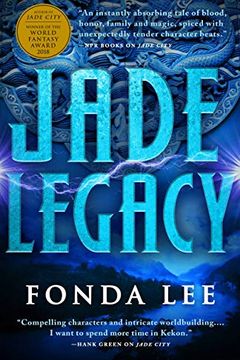 Jade, the mysterious and magical substance once exclusive to the Green Bone warriors of Kekon, is now known and coveted throughout the world. Everyone wants access to the supernatural abilities it provides, from traditional forces such as governments, mercenaries, and criminal kingpins, to modern players, including doctors, athletes, and movie stud...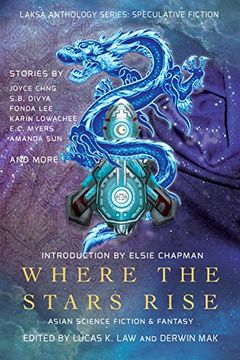 Where the Stars Rise
Asian Science Fiction and Fantasy (Laksa Anthology Series
Fonda Lee, E.C. Myers, Joyce Chng, Karin Lowachee, Rati Mehrotra, Amanda Sun, Melissa Yuan-Innes
-
2017-10-08
ALL EMOTIONS ARE UNIVERSAL. WE LIVE, WE DREAM, WE STRIVE, WE DIE . . .Follow twenty-three science fiction and fantasy authors on their journeys through Asia and beyond. Stories that explore magic and science. Stories about love, revenge, and choices. Stories that challenge ideas about race, belonging, and politics. Stories about where we come from ...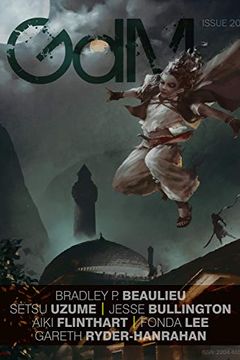 Grimdark Magazine Issue #20
Bradley P Beaulieu, Jesse Bullington, Setsu Uzume, Fonda Lee, Gareth Ryder-Hanrahan, Aiki Flinthart
-
2019-09-29
Grimdark Magazine presents the darker, grittier side of fantasy and science fiction. Each quarterly issue features established and new authors to take you through their hard-bitten worlds alongside articles, reviews and interviews. Our stories are grim, our worlds are dark and our morally grey protagonists and anti-heroes light the way with bloody ...
A Sci-Fi Thrill Ride Set in the Action-Packed Sports Arena of the Future A rising star in the weightless combat sport of zeroboxing, Carr "the Raptor" Luka dreams of winning the championship title. Recognizing his talent, the Zero Gravity Fighting Association assigns Risha, an ambitious and beautiful Martian colonist, to be his brandhelm––a persona...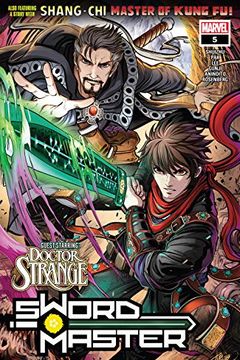 MAGICIANS AND GODS! LIN LIE'S magic sword draws the attention of his greatest opponent yet -- BARON MORDO! And when Mordo hits the scene, can the SORCERER SUPREME himself be far behind? Meanwhile, in our second story, can SHANG-CHI and Sword Master overcome their suspicion and pride in time to thwart the threat of the GODS OF MADRIPOOR?...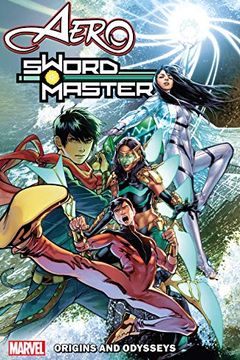 Elemental forces of nature clash when Singapore sensation Aero meets Filipina super heroine Wave! On the outs from Triumph Division, Wave must regain her team's trust - and Aero owes her a favor. The two heroes team up to investigate AlonTech, the shadowy company that gave Wave her powers... But who is the Sea Hunter, and what is her connection to ...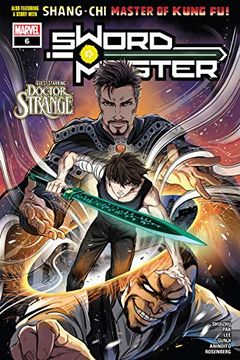 Iron Man 2020 by Matthew Rosenberg
2020 Iron Age #1 by Tom DeFalco, Christopher Cantwell, Fonda Lee