Fonda Lee Books
Fonda Lee is the World Fantasy Award-winning author of the epic Green Bone Saga, beginning with Jade City and continuing in Jade War and Jade Legacy. She is also the author of the acclaimed science fiction novels Zeroboxer, Exo and Cross Fire.Fonda is as a three-time winner of the Aurora Award (Canada's national science fiction and fantasy award), and a multiple finalist for the Nebula Award, the Locus Award, and the Oregon Book Award. Her novels have garnered multiple starred reviews, been included on numerous state reading lists, named Junior Library Guild selections, and appeared on Best of Year lists from NPR, Barnes & Noble, Syfy Wire, and others.Fonda is a former corporate strategist and black belt martial artist who loves action movies and Eggs Benedict. Born and raised in Canada, she currently resides in Portland, Oregon.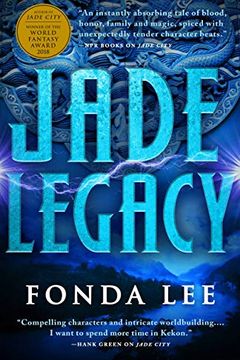 "Jade Legacy" explores the dangerous struggle over the control of jade, a magical substance that provides supernatural abilities. Governments, mercenaries, and criminal kingpins, as well as doctors, athletes, and movie studios all want access. As the Kaul family battles to protect the ancient ways of the Kekonese Green Bones, their empire faces destruction from dangerous factions and foreign interference. The clan must set aside bloody rivalries and make terrible sacrifices to ensure the survival of their nation. Will blood and loyalty be enough to protect the Green Bone way of life?"
Get ready to dive into an Asia-inspired metropolis where a powerful family fights for control and honor in Jade War, the thrilling sequel to the World Fantasy Award-winning novel Jade City. The Kaul siblings are at the center of a violent feud for dominance over the capital city's magical jade, which endows warriors with unbeatable supernatural powers. Meanwhile, the world beyond Kekon's borders is awash with impending war that could ultimately make or break foreign powers and criminal kingpins. The Kaul family must put aside their differences and form new alliances, risking everything for the common good of their community. Get ready for a heart-stopping adventure that centers on ancient laws of blood and jade, epic family drama, honor and survival. Jade War is the second book of the Green Bone Saga, and it will leave you on the edge of your seat.
Experience the thrilling world of intergenerational blood feuds, magic, and kungfu in this Godfather-inspired tale. The Kaul family is one of two crime syndicates that rule Kekon, the only place in the world to produce rare magical jade, granting superhuman abilities to those with the right heritage and training. Follow the honorable Green Bone clans of jade-wearing warriors as they navigate the violence and politics of post-war Kekon, where the outcome of a clan war will determine the fate of all Green Bones and the future of the island itself.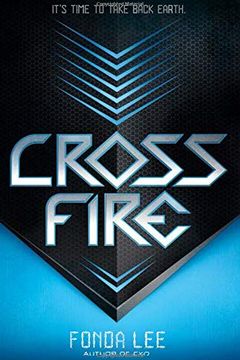 In Cross Fire, the peace on Earth is shattered after a century of being a colony of an alien race. As the aliens plan to withdraw, leaving Earth vulnerable to other alien races, Donovan tries to stop the pending war by convincing all species on Earth to work together. The ultimate sacrifice may be required to save humankind.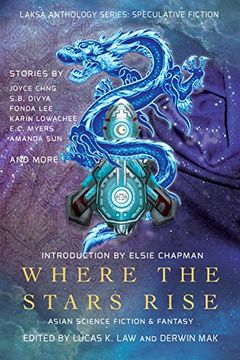 Where the Stars Rise
Asian Science Fiction and Fantasy (Laksa Anthology Series
Fonda Lee, E.C. Myers, Joyce Chng, Karin Lowachee, Rati Mehrotra, Amanda Sun, Melissa Yuan-Innes
-
2017-10-08
Explore the magic, science, and emotions common to us all with "Where the Stars Rise." This collection of short stories by 23 sci-fi and fantasy authors takes readers on journeys throughout Asia and beyond. Each story grapples with deep questions about love, revenge, race, belonging, politics, and where we come from, and where we are going. From deep space orphans to post-apocalyptic rocket launches, each story is a unique blend of past and future, challenge and hope. Embark on these journeys and discover stories that will stay with you long after you turn the final page.
In this captivating sci-fi novel, Earth is a peaceful colony of an alien race. Donovan Reyes, son of the Prime Liaison, joins the security forces with the help of his exocel technology. But when he's abducted by a human revolutionary group, Sapience, Earth's fate is at stake. Will Donovan survive and prevent another war with the alien race? Find out in this thrilling read.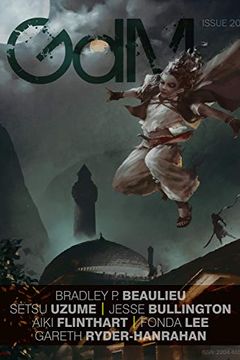 Grimdark Magazine Issue #20
Bradley P Beaulieu, Jesse Bullington, Setsu Uzume, Fonda Lee, Gareth Ryder-Hanrahan, Aiki Flinthart
-
2019-09-29
Explore the darker and grittier side of fantasy and science fiction with Grimdark Magazine Issue #20. Established and new authors take you through hard-bitten worlds with morally grey protagonists and anti-heroes who light the way with bloody stories of war and betrayal. The quarterly issue includes fiction, such as The Flight of the Whisper King and Holy Diver, and non-fiction articles, reviews, and interviews from authors such as Fonda Lee and Sebastien de Castell. Enter the world of the morally ambiguous with Grimdark Magazine.
In this thrilling sci-fi novel, enter the weightless combat sport of zeroboxing in the action-packed sports arena of the future. Meet Carr "the Raptor" Luka, a rising star who dreams of winning the championship title. Assigned to be his personal marketing strategist is the ambitious and beautiful Martian colonist, Risha. As Carr's fame grows, he becomes an inspirational hero on Earth, but a criminal scheme threatens everything he cares about, putting the entire solar system at risk.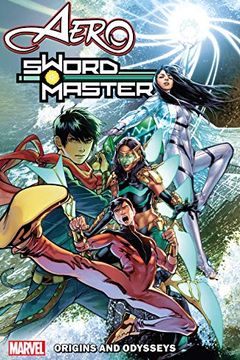 Experience the clash of elemental forces of nature in Aero & Sword Master, a thrilling comic book series. Follow Singaporean hero Aero and Filipina super heroine Wave as they team up to investigate shadowy company AlonTech and unravel the mystery surrounding the Sea Hunter and her connection to a strange undersea race. Also, join Sword Master in his search for his father in America, which throws him into the crosshairs of Master of Kung Fu, Shang-Chi. Battle gods of Madripoor and take back Lin Lie's magic sword in this action-packed series collecting Aero (2019) 1-6 (B Stories) and Sword Master (2019) 1-6 (B Stories).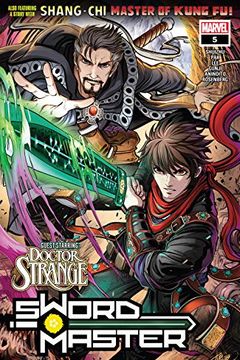 Experience the clash of magicians and gods in the fifth issue of this thrilling comic book series. Follow Lin Lie, Sword Master, as he faces his biggest rival, Baron Mordo, and catches the attention of Sorcerer Supreme. In the second story, Shang-Chi and Sword Master must overcome their pride and suspicion to stop the threat of the powerful Gods of Madripoor. Don't miss out on the action-packed adventure in Sword Master #5.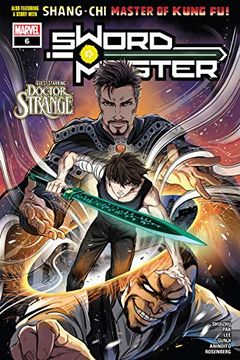 Iron Man 2020 by Matthew Rosenberg
2020 Iron Age #1 by Tom DeFalco, Christopher Cantwell, Fonda Lee