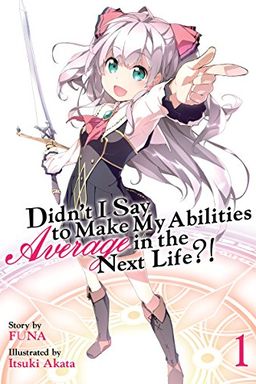 Embark on an epic adventure unlike any other in this light novel. Follow gifted student Kurihara Misato as she starts a new life in a magic-filled world, with a peculiar request to make her abilities average in the next life. But things never go as planned, and Misato soon realizes that God's definition of average is far from ordinary. Join her as she navigates through her new life and discovers what it truly means to be extraordinary.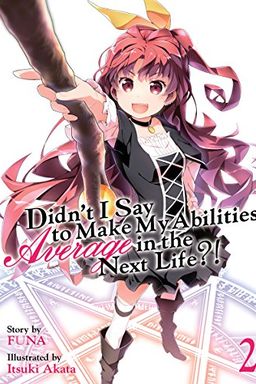 Embark on a thrilling adventure with four newly graduated hunters in search of their first official hunt. Will Mile and her friends be able to prove themselves as C-rank hunters and overcome the dangerous challenges that come their way? Find out in this action-packed light novel, filled with powerful characters and remarkable abilities.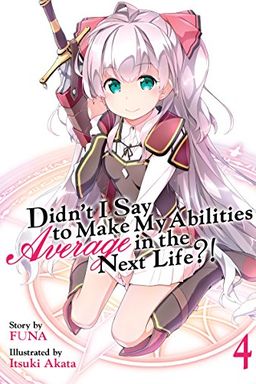 Prepare for an epic battle with an elder dragon and a horde of beastmen in this installment of the light novel series. Follow Mile and the Crimson Vow as they tap into the combined power of her three selves to save their friends. With action-packed scenes and unforgettable characters, this book is sure to keep you on your toes!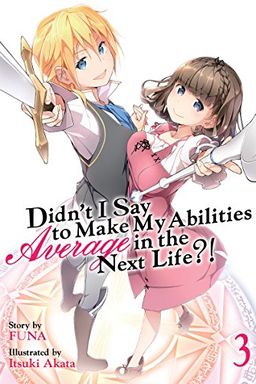 In this light novel, the Crimson Vow faces their toughest challenge yet as they must confront their past and a danger that cannot be defeated with swords or spells. The future of the party hangs in the balance as they take on their most dangerous job yet. Join the thrilling adventure in this third volume of the series.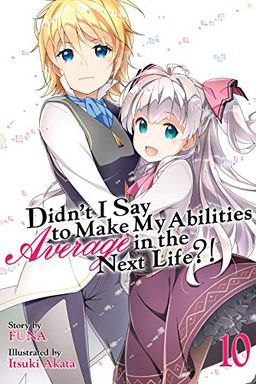 In this light novel, join Mavis on a solo side-quest as she rescues a princess in distress, only to discover she's being pursued by dangerous individuals. Meanwhile, the Crimson Vow faces off against three old foes - all elder dragons. Dragons, damsels, and lots of distress abound in this action-packed adventure.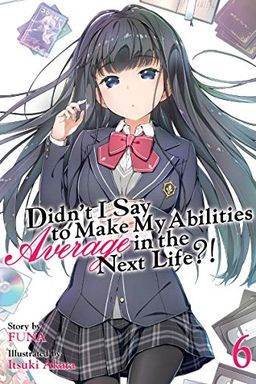 In this latest volume of a popular light novel series, the party takes a break from their investigation of mysterious activities to spend some rare time apart. But when three members venture out on their own, they discover just how much they rely on the fourth member, Mile. Will they be able to succeed without her, or will her absence be their undoing? Find out in this action-packed adventure filled with unexpected twists and turns.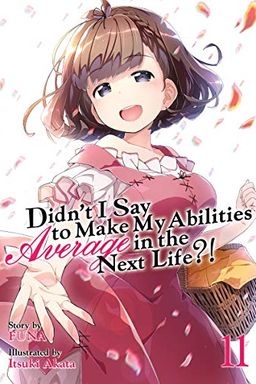 Embark on exciting adventures with the Wonder Trio and the Crimson Vow, who save a mother and child from danger. But when a group of corrupt merchants seeks revenge, our heroines must use all their skills to outsmart their foes. Get ready to see the most business-savvy girl in action in this thrilling light novel volume.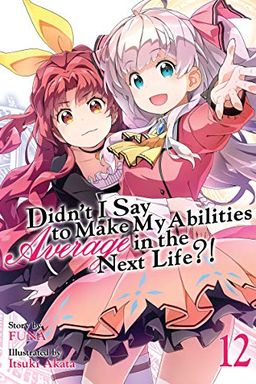 This light novel follows a group of adventurers, the Crimson Vow, as they prepare for an impending war and take on a new business opportunity in the neighboring Albarn Empire. The venture quickly becomes chaotic and threatens to derail their mission as they approach the dangerous imperial capital.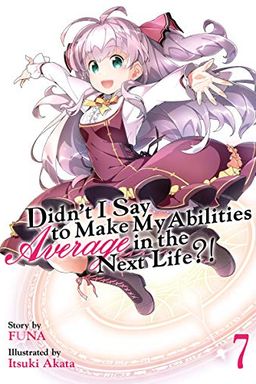 Join the Crimson Vow on their latest adventure to rescue a kidnapped beastgirl and prevent the summoning of a powerful entity. But that's not all - they must also figure out how to break up an unwanted engagement arranged by Mavis's father. Will they be able to succeed and secure their future as a party? Find out in this thrilling light novel.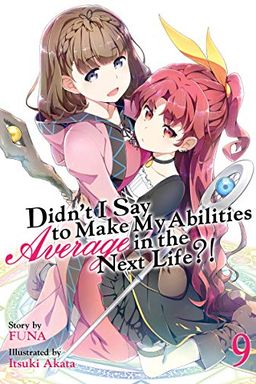 In "Didn't I Say To Make My Abilities Average In The Next Life?!" Vol. 9, follow The Crimson Vow as they face a crisis after their arrogance leads them to confront a horde of powerful monsters. Meanwhile, Mavis embarks on a solo quest to improve her swordplay skills and compete with her spellcaster friends. Will she find a teacher to help her level up, or remain forever outclassed? Discover this thrilling knight's tale and find out.
I Shall Survive Using Potions! Volume 5 by FUNA
Saving 80,000 Gold in Another World for my Retirement (Light Novel) Vol. 2 by FUNA
Didn't I Say To Make My Abilities Average In The Next Life?! Light Novel Vol. 5 by FUNA
Didn't I Say To Make My Abilities Average In The Next Life?! Light Novel Vol. 13 by FUNA
Saving 80,000 Gold Coins in the Different World for My Old Age, Manga Vol. 6 (老後に備えて異世界で8万枚の金貨を貯めます, #6) by
I Shall Survive Using Potions! Volume 2 by FUNA
I Shall Survive Using Potions! Volume 4 by FUNA
I Shall Survive Using Potions! Volume 1 by FUNA
I Shall Survive Using Potions! Volume 6 by FUNA
老後に備えて異世界で8万枚の金貨を貯めます(8) (Saving 80,000 Gold in Another World for my Retirement (Manga) #8) by
I Shall Survive Using Potions! (Manga) Volume 5 by FUNA
Saving 80,000 Gold in Another World for my Retirement (Light Novel) Vol. 1 by FUNA
Saving 80,000 Gold in Another World for my Retirement (Manga) Vol. 1 by FUNA
I Shall Survive Using Potions! Volume 7 by FUNA
Didn't I Say to Make My Abilities Average in the Next Life?! Manga, Vol. 3 by Funa
Didn't I Say to Make My Abilities Average in the Next Life?! Manga, Vol. 1 by FUNA
Didn't I Say to Make My Abilities Average in the Next Life?! Everyday Misadventures! Vol. 2 by FUNA, Itsuki Akata
Didn't I Say to Make My Abilities Average in the Next Life?! Manga, Vol. 2 by FUNA
Didn't I Say to Make My Abilities Average in the Next Life?! Everyday Misadventures! Vol. 1 by FUNA, Itsuki Akata
Didn't I Say to Make My Abilities Average in the Next Life?! Manga, Vol. 4 by Funa
Didn't I Say to Make My Abilities Average in the Next Life?! Manga, Vol. 5 by Funa