Gary DeMar Books
Gary is a graduate of Western Michigan University (1973) and earned his M.Div. at Reformed Theological Seminary in 1979. In 2007, he earned his Ph.D. in Christian Intellectual History from Whitefield Theological Seminary. Author of countless essays, news articles, and more than 27 book titles, he also hosts The Gary DeMar Show, and History Unwrapped—both broadcasted and podcasted. Gary has lived in the Atlanta area since 1979 with his wife, Carol. They have two married sons and are enjoying being grandparents to their grandson. Gary and Carol are members of Midway Presbyterian Church (PCA).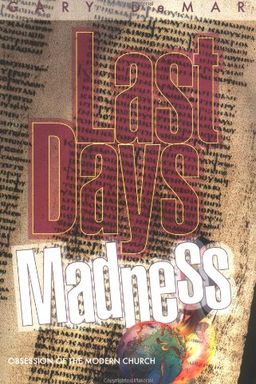 Discover the true identity of the Beast, the Antichrist, and the Man of Lawlessness with Last Days Madness. Gary DeMar's thorough research and comprehensive study sheds light on difficult prophetic passages such as Daniel 7:13-14 and 9:24-27. This survival guide and spiritual compass clears the haze surrounding Armageddon, the abomination of desolation, the rebuilding of the temple, and the meaning of 666. Don't let last days madness paralyze you - let this book be your guide.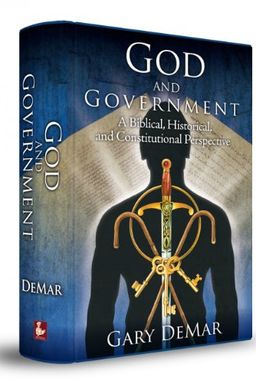 God and Government
A Biblical, Historical, and Constitutional Perspective by Gary DeMar (2011-05-04)
Gary DeMar
-
2011-01-01

(first published in 1986)
Discover the forgotten truth that once made America great in the comprehensive guide for all of life: the Bible. In this updated hardback edition, God and Government explores the relationship between the Bible and government, the biblical principles of authority, and the necessity of Christian political activism. With extensive subject and scripture indexes, images, and an updated bibliography, this book is an essential resource for educating a new generation to take on the political and religious battles confronting Christians today.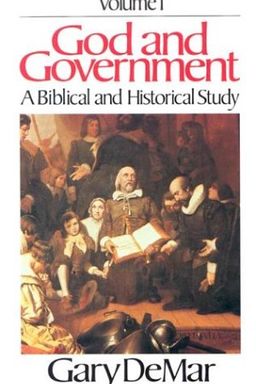 Discover the principles of good governance through "God and Government - Vol. 1". This compelling book delves into the basics: Self-Government and Family Government, Ecclesiastical Government, The Origin and Development of Civil Government, The Purpose and Function of Civil Government, Jesus and Civil Government, and more. Learn about the relationship between church and state in the United States through a Christian lens, and gain a deep understanding of the role of government in our lives.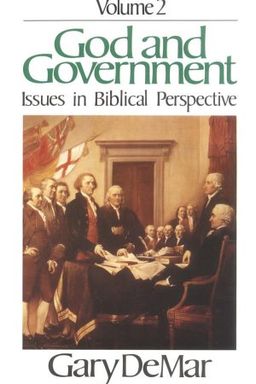 God and Government - Vol. 2
Issues in Biblical Perspective (God and Government, Vol. 2)
Gary DeMar
-
2001-01-01

(first published in 1984)
Explore the intersection of faith and politics with this insightful book. Alongside author Gary DeMar, dive into topics such as developing a Biblical worldview, financial responsibility, and the causes of poverty. This second volume in the series offers engaging commentary on issues that affect both the individual and society as a whole. The perfect read for those seeking a deeper understanding of God's place in government. (Paperback, 242 pages)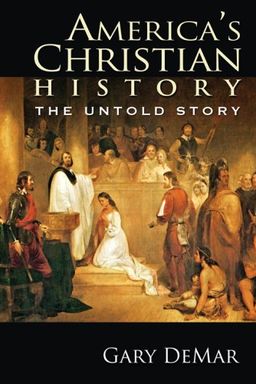 Explore the undeniable presence of Christianity in America's rich history through Gary DeMar's eye-opening book. Discover the Christian foundation of the US Constitution, the Christian character of Washington, D.C., and the true stories behind America's founding fathers. With well-documented facts and important historical figures like supreme court justices and presidents, this book will change your perspective on America's Christian past. Don't miss out on this indispensable read during a time when even "under God" is under fire.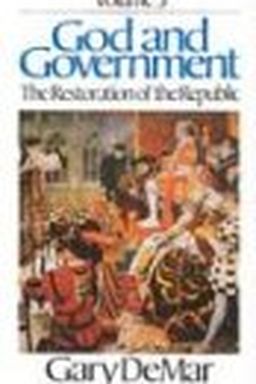 Discover powerful solutions for restoring the republic in this third volume of the God & Government series. Join author Gary DeMar as he explores the Biblical View of Authority, God's Sovereignty Over the Nations, and the critical role that education plays in government. Delve into the Foundation of Law and the Administration of Justice, and gain insight into the Future of Government. With a comprehensive list of books for further reading and study, this paperback is a must-read for anyone interested in political and legal structures.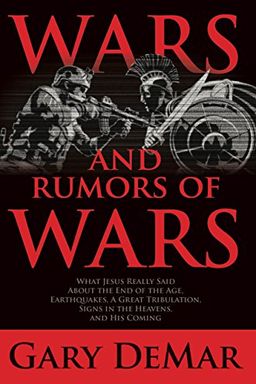 Wars and Rumors of Wars
What Jesus Really Said About the End of the Age, Earthquakes, A Great Tribulation, Signs in the Heavens, and His Coming
Learn about a first-century interpretation of the Olivet Discourse and its connection to the fall of Jerusalem in AD 70. Discover how skeptics and Christian futurists misinterpret the prophecy given by Jesus about the end of the age, earthquakes, a great tribulation, signs in the heavens, and His second coming. Explore the mountain of scholarship that shows how everything Jesus predicted happened before the generation to whom He spoke passed away. Author Gary DeMar has written extensively on Bible prophecy and other topics and is a graduate of Western Michigan University and Reformed Theological Seminary.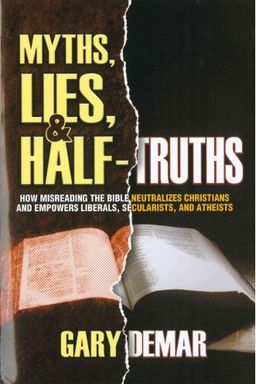 Explore the 15 most deadly lies accepted by far too many Christians and Christian leaders in this newly expanded and revised book. Gary DeMar addresses misconceptions like the separation between church and state, and why we misread the Bible in many ways. Understanding God's Word on these challenges to Christian activism will determine the future of Christianity in America and around the world. This may be the most important book you will ever read.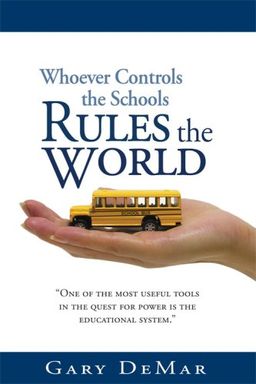 Discover how education can be utilized as a powerful tool for social change. In "Whoever Controls The Schools Rules The World," Gary DeMar takes a deep dive into the history of education, revealing how our earliest founding fathers understood the importance of investing in educational institutions like Harvard, Yale, Columbia and Dartmouth. DeMar argues that it's crucial for Christians to understand the power of education and how it can be used to shape the next generation's worldview, especially when it is under attack from opponents like Karl Marx, Adolf Hitler, secular humanism and radical Islam. A thought-provoking read for anyone invested in the future of our children.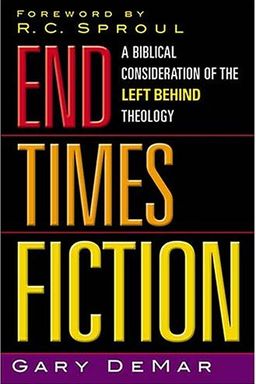 This End Times Fiction book examines Tim LaHaye's bestselling Left Behind series and its interpretation of Bible prophecy, questioning its theological premise as only one interpretation of Revelation. Divided into four sections, the book guides readers in developing a method of Bible interpretation and assessing the impact of the series on the church and society.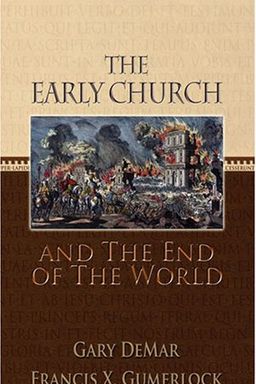 Christian Reconstruction by Gary North
Is Jesus Coming Soon? by Gary DeMar
Why The End Of The World Is Not In Your Future by Gary DeMar
Christianity and the American Commonwealth - The Influence of Christianity in Making This Nation by Charles B. Galloway
You've Heard It Said by Gary Demar
Identifying the Real Last Days Scoffers by Gary DeMar
A Beginner's Guide to Interpreting Bible Prophecy by Gary DeMar
America's Heritage by Gary DeMar
Passing the Torch of Liberty to a New Generation by Cyprian Strong, Abiel Abbot, Chauncey Lee, Abel Flint, John Elliott, Timothy Dwight, Nathan Strong, Moses C. Welch, Charles Bakus, Henry A. Rowland
To Pledge Allegiance On The Road To Independence by Gary DeMar, George Grant
Thinking Straight in a Crooked World by Gary DeMar
Ruler Of The Nations by Gary DeMar
10 Popular Prophecy Myths Exposed by Gary DeMar
The Debate Over Christian Reconstruction by Gary Demar
The Reduction of Christianity by Gary Demar, Peter Leithart
Building a City On a Hill by Gary DeMar
A New World in View by Fred D. Young, Gary DeMar
Liberty At Risk by Gary DeMar
Surviving College Successfully by Gary Demar
War of the Worldviews by Gary DeMar
To Pledge Allegiance by Gary Demar, Fred D. Young, Gary L. Todd
The Legacy of Hatred Continues by Gary DeMar, Peter J. Leithart
Memory Mechanics by Gary DeMar
The United States by Gary Demar, David J. Brewer